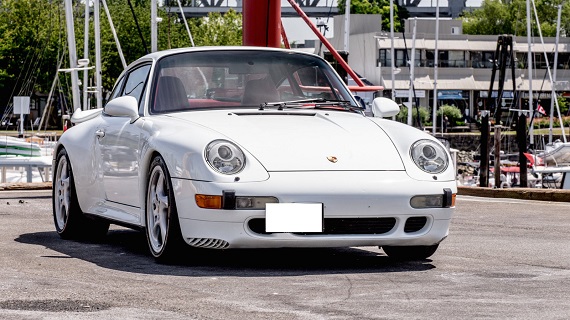 There are a variety of ways to make a car attract more notice, or in some cases we may even think of this making the car more enjoyable for the owner. Outside of modifications, which push stronger into the realm of subjectivity, we are dealing primarily with the color palette selected by the original purchaser and thankfully Porsche has long provided an ample array of options to suit every need in this regard, from the outlandish to the subtle. So how do you spice up the character of a car outfitted in a popular and attractive exterior color, but one that shall always remain subtle and, to some, uninspiring? You step into the interior. White over Red is a popular combination on many cars as the intensity of the Red benefits strongly from the extreme lightness of the White exterior. I mean, if you're going for an interior color that stands out you really want it to stand out, right? This one stands out. This is really Red; the seller refers to it as Lip Stick Red and that's more or less what we have with this paint-to-sample interior. Naturally such shades will not work for everyone, but it's undoubtedly captivating and should help this 1996 Porsche 911 Turbo, located in British Columbia, stand apart from the rest of the collector market.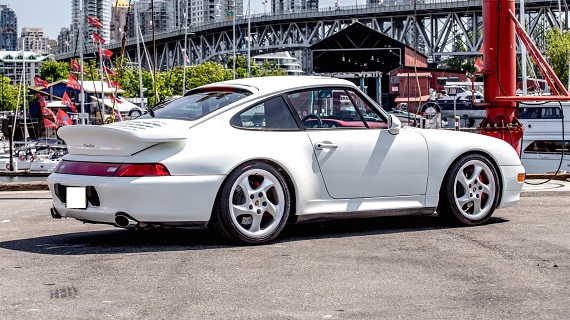 Year: 1996
Model: 911 Turbo
Engine: 3.6 liter twin-turbocharged flat-6
Transmission: 6-speed manual
Mileage: 38,150 mi
Price: Reserve Auction
One of a Kind!!! Unique Colour Combo
Grand Prix White on a Colour to Sample "Lip Stick Red" interior
Certificate of Authenticity
38xxx miles
No accidents or paintwork, Body is in superb condition with no dents or scratches
6 speed manual
lowered on Bilstein pss9
New pzero rubber all around
binder full of service records
Original manuals and both keys
Ex US vehicle, importing back to the US shouldn't be a problem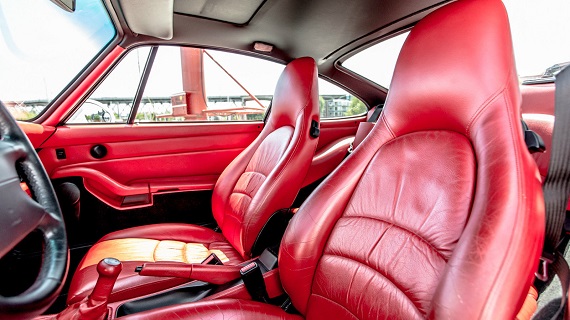 The Autocheck shows an odometer issue and perhaps that simply is a result of a US car currently residing in Canada, but it's worth investigating to be sure the mileage stated here is accurate. Outside of that there's little with this Turbo to cause concern. It looks in excellent shape and well cared for inside and out. And there is that eye-popping interior. Bidding has been pretty healthy so far at $182,100 with reserve still on. This car was brought to our attention via Craigslist where the asking price was $195,000 and with a few days remaining here we aren't terribly far from that number. It is certainly within negotiating range for the highest bidder should this auction fail to reach its reserve. Near $200K seems to be where we're headed as the going rate for the 993TT continues to rise for low-mileage and otherwise interesting color patterns.
-Rob