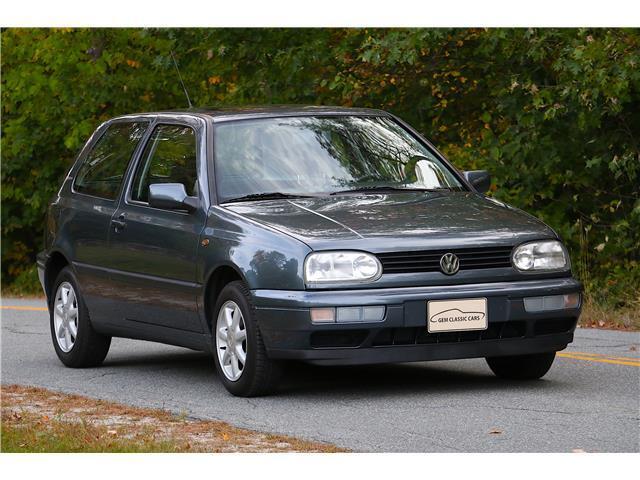 The Mk.3 Volkswagen offered an amazing assortment of special models. I've previously covered the Golf Ryder, the Harlequin, the Trek, and the 20th Anniversary GTI. I owned a Golf K2, and there was also the Wolfsburg Edition and the Driver's Edition GTi here, among a few others. But that was just the tip of the iceberg compared to what was offered abroad. There were nearly 30 different specials offered there, and today's example was one that was built to celebrate the European tours of various rock band – in this case, Bon Jovi. A strange pairing? Yep. What you got was similar to the 4-cylinder US GTi: dual-chamber headlights, tinted tail lights, sport seats, and Orlando 14″ alloy wheels as well as a few neat interior trim items. That doesn't sound too special, but today's car also has just 10,500 miles. Wow!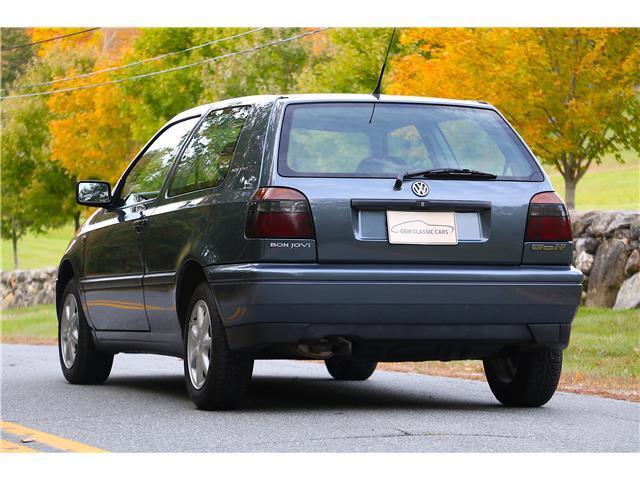 Year: 1996
Model: Golf Bon Jovi Edition
VIN: WVWZZZ1HZTP419751
Engine: 1.4 liter inline-4
Transmission: 5-speed manual
Mileage: 16,985 km (~10,550 mi)
Location: Newport, New Hampshire
Price: $17,995 Buy It Now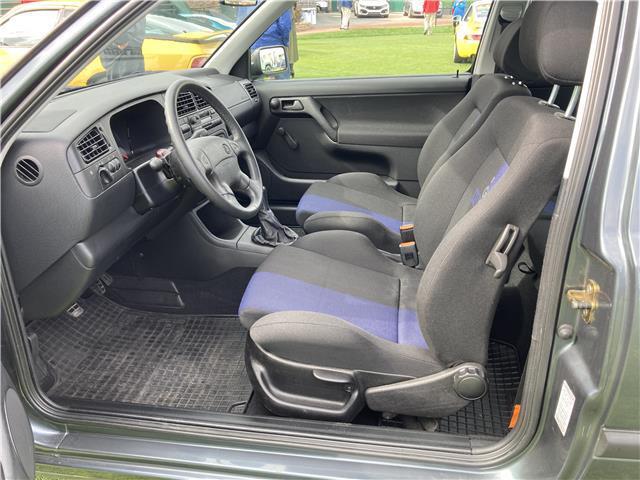 Vehicle Original VIN : WVWZZZ1HZTP419751
JUST ARRIVED FROM EUROPE
ORIGINAL 10K MILES THAT LOOK AND FEEL LIKE 200 MILES (16,967km)
EUROPE ONLY "BON JOVI" SPECIAL EDITION
100% ORIGINAL PAINT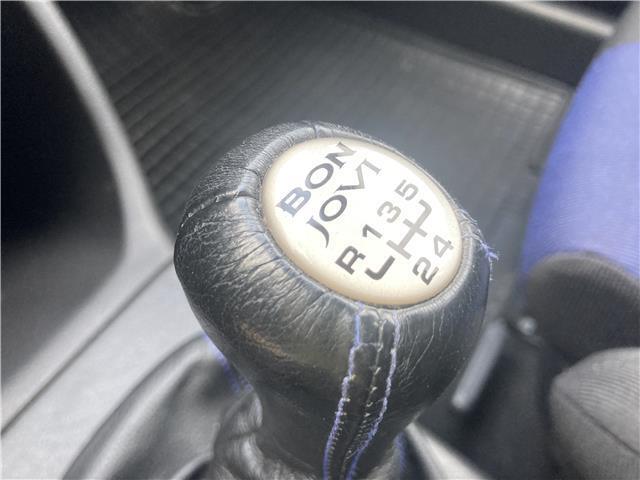 This Golf certainly was livin' on a prayer to make it this far with so few miles. While there are some for whom Golfs are wanted dead or alive, more often than not their condition is a runaway mess. I'd imagine that the former owner of this particular example thought "this one was born to be my baby", that they'd be "all about loving you", and wanted to never say goodbye. Perhaps they had some bad medicine or were shot through the heart before they were laid on a bed of roses. It must have lived in a dry country, and in these arms it would always find a place to make a memory. That shift knob alone says "lay your hands on me", and finding a Golf like this would have some shouting Hallelujah! Many would say that the GTI would be a better choice these days, but it's my life and I sure do like this one – not to be misunderstood. Raise your hands if you agree, because we can keep the faith and we weren't born to follow! That's the story of my life.
Have a nice day!
-Carter