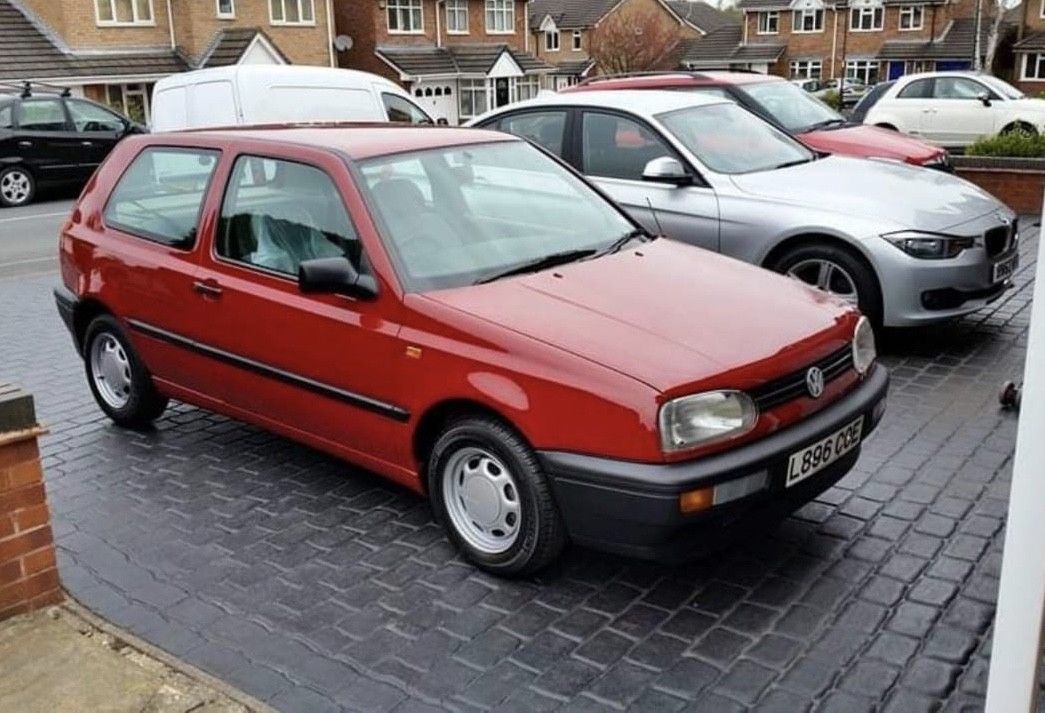 Update 3/15/19: No surprise, this Golf Ryder is down in ask from $16,500 in January to $12,500 today. Heading in the right direction….
In Tuesday's post about the GTI 20th Anniversary Edition, I mentioned that often the U.S. was left out of the special model production cycle. That was very true for the many limited editions of every generation of Golf. Of course, we did get some special Golfs – the Wolfsburg Edition being the best known, but there was also the Mk.2 Golf GT and, of course, the Harlequin, Trek and K2 models for the third generation. But with clever names like the 'Driver', 'Match' and the myriad of band-themed Mk.3 Golfs, most were left in Europe. One other model which was a bit of a head-scratcher was the 'Ryder'.
Of course, Google 'Golf Ryder' and you'll get all sorts of information about Tiger Woods. While the Driver was, like the Golf GT, a de-contented GTI, the Ryder was more confusing. In Mk.2 guise, it got the 4-headlight setup of the GTI, but little else. It had a 1.3 inline-4 barely motivating it, and came to market with steel wheels and manual everything. It did have a special diagonal stripe black interior and a sunroof, but otherwise the only thing you got were badges. They really were playing into the theme that, if you were a driver, you got the more driver-oriented 'Driver' model apparently. This was more for people who just wanted a ride in some sort of transportation.
For the third generation, the Ryder returned, but again was even a bit more confusing. Displacement was up to a stock 1.4 rated at 59 horsepower (woooooow!) and it was good for a 16.3 second 0-60 time! Gone were the GTI headlights, replaced by the standard single-chamber stock Mk.3 units. Also not present were painted bumpers, and the steel wheels no longer sported the upgraded trim rings from the Mk.2. The Ryder badges did make a reappearance, but the once standard sunroof didn't. Also not appearing as standard kit was a radio, air conditioning, cruise control, fog lights…in short, this was about as basic of a Golf as you could get. But since we didn't get them here, it's neat to check one out – and what must be the best one out there for sale has appeared in Florida: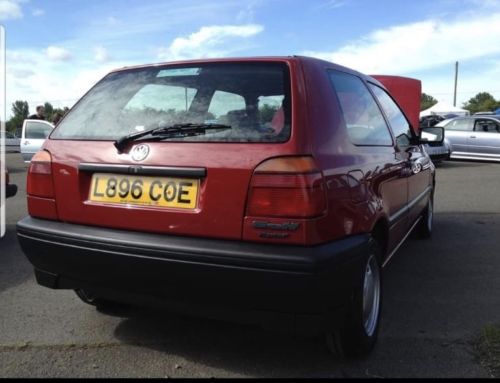 Year: 1993
Model: Golf Ryder
VIN: WVWZZZ50ZLK022291
Engine: 1.4 liter inline-4
Transmission: 5-speed manual
Mileage: 31,248 mi
Price: $12,500 Buy It Now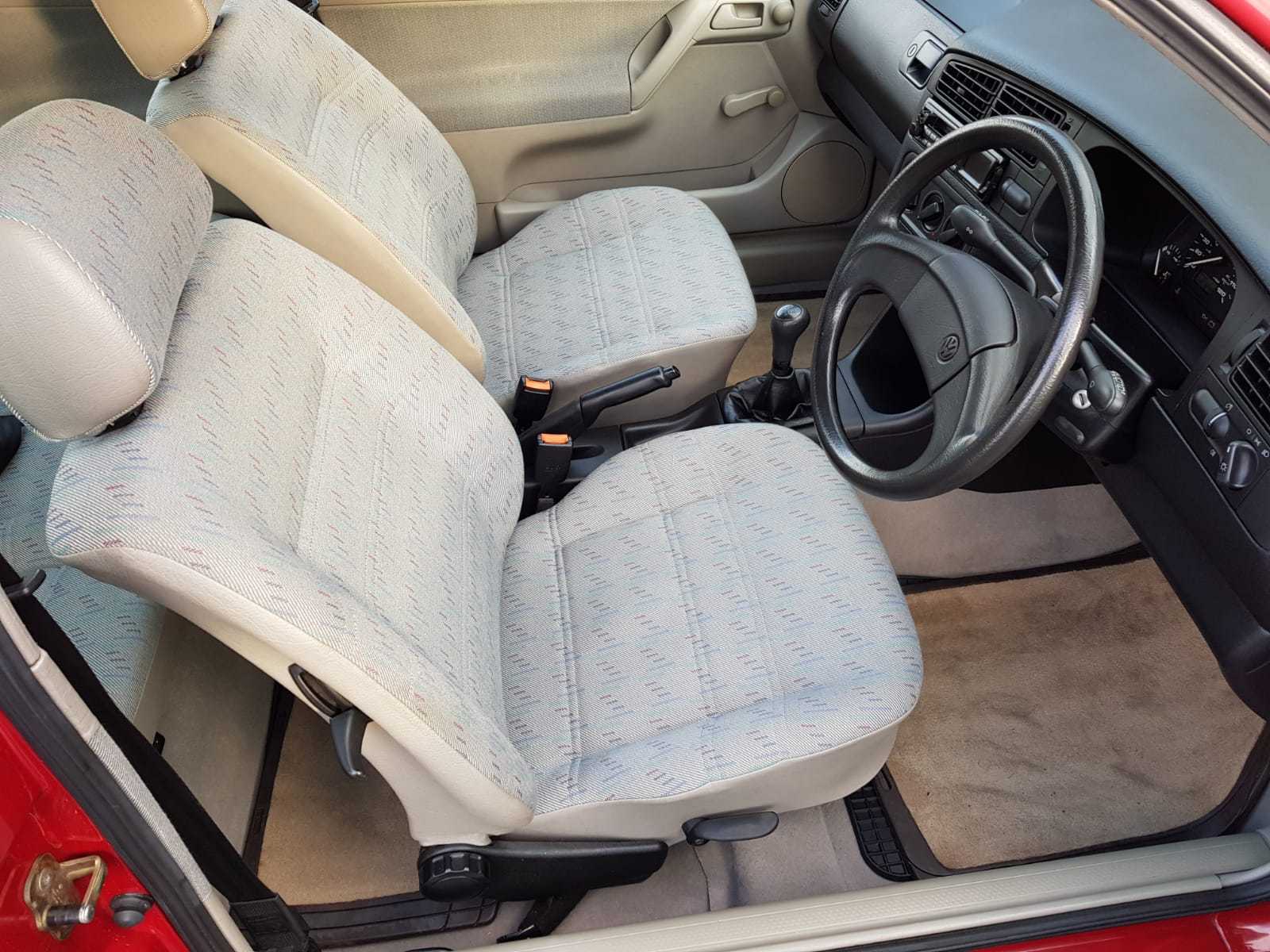 This an absolutely mint condition, right hand drive, Volkswagen Mk3 Golf for the most discerning collector. This VW Golf Ryder model has been kept in immaculate condition and is offered with only 31k original miles. Car is sold with clear Florida title. Look for more details on our Instagram @boldcitymotorsport

European VIN- WVWZZZ50ZLK022291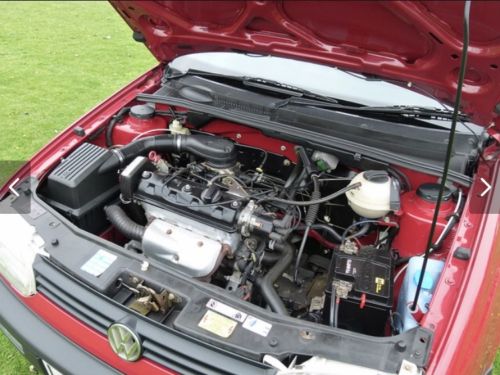 I've said before that, when new, these stripper models are often not what generate headlines. Fast forward 26 years and is this a neat car to see? Absolutely. Having owned a Mk.3, they're fun and reliable cars that get great mileage and have a ton of usable space. And in terms of being pristine, this car is claimed to be museum quality and certainly looks the part. The question is, exactly what museum is seeking out a Golf Ryder? And would they be willing to pay $16,500 for the honor of displaying it? It's hard to say. Back in 2017, I looked at an even lower mileage, equally pristine and equally basic '98 Golf GL:
That car ultimately sold for just over $4,000, so it's hard to get on board with this car being four times the value even if it is a manual, German-built and in a bit better shape. The commentary on the GTI 20th AE was that unless you were specifically looking for that car, there were a lot better options in the used market. I'd have to say the same applies here. Could you get an equal condition VR6 for less? Probably not, even if you could find one. But, $16,500 does buy you a contemporaneous E36 M3, for example, or a Porsche 968, or a slightly tired 500E, or getting on three Audi S4/6s. In short, there's a list far longer than the options on this stripper Golf of other cars most people would want to own. But I'm willing to bet there's at least one oddball VW fan out there that would be pleased to plunk down the princely sum – more than this car cost new, mind you – for the distinction of arriving at shows in something no one else has, and likely no one else has ever seen – never mind in such condition. In that regard, it's a fairly cheap way to be a Cars and Coffee folk hero, I suppose.
-Carter