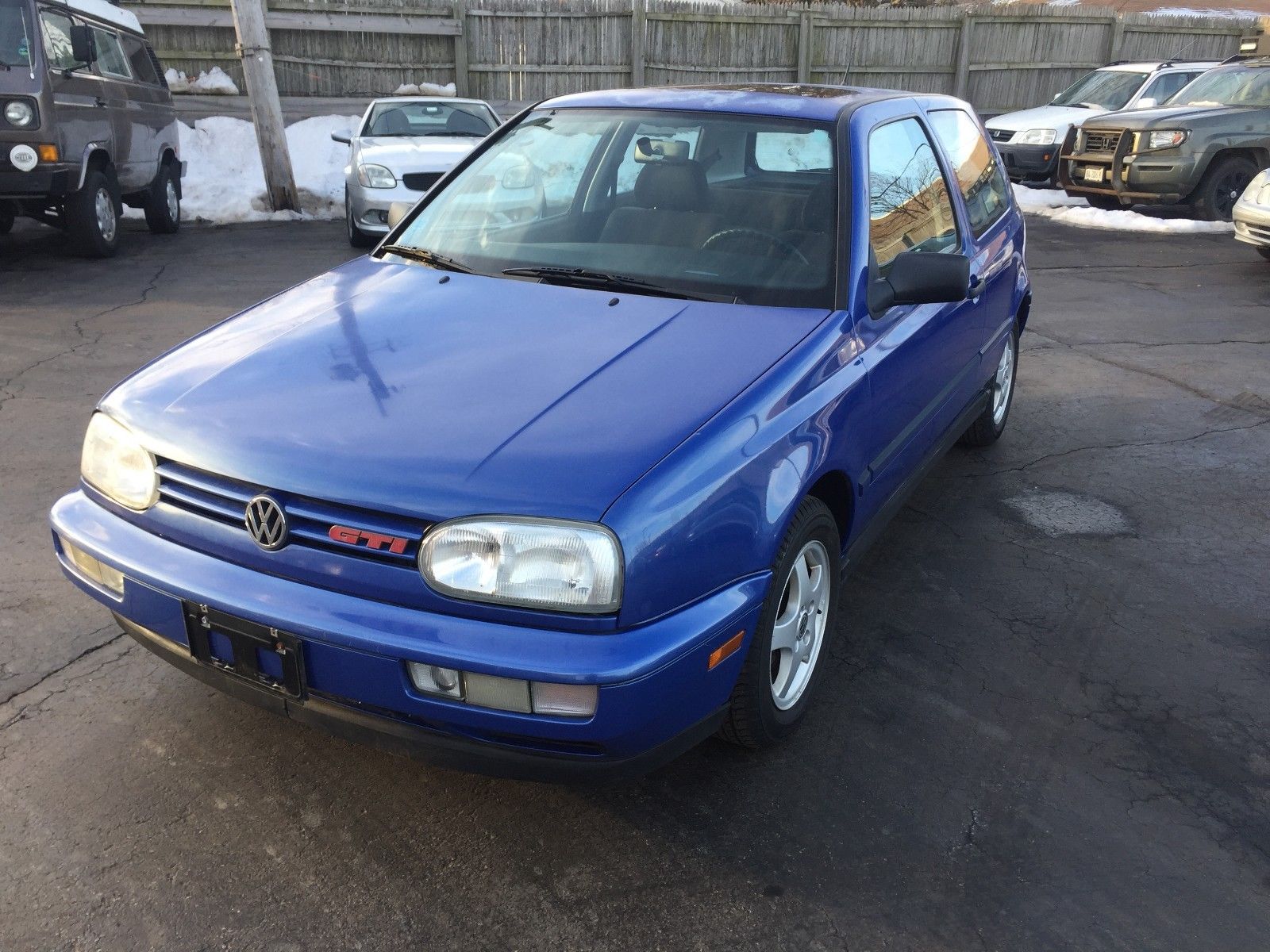 In 1996, Volkswagen returned to its roots in the Golf lineup. While the GTI VR6 still grabbed the headlines and enthusiast's dreams, they re-introduced the 4-cylinder GTI utilizing the 2.0 ABA shared with…well, every other A3 chassis car. Quickly nicknamed the "2.slow", the 115 horsepower on tap wasn't anywhere near the VR6 performance. 0-60 was 9.8 seconds versus 7.2, and the smaller engine never had the upper hand as soon as the key was turned unless you were measuring fuel burned. Consequently, the base GTI was really more of an appearance package, and in that regard it was pretty good looking.
The GTI set itself apart from the regular Golf and the Golf Sport it replaced with a new 2-bar grill with GTI badges, twin-chamber headlights and integrated bumper-mounted fog lights shared with the VR6. The signature roof-mounted Fuba antenna also appeared, along with smoked rear lights, 14″ "Flyer" alloy wheels and special interior items. At $16,000, it was hardly cheap at the time. For a few grand less, you could get yourself the class-leading Sentra SE-R which had better tech, better handling and more power. So the GTI made due by living on its reputation, and that meant it felt and looked water-down. Still, today it's neat to see a clean example pop up, and they don't come much more clean than this 1996 with only 19,000 miles. Of course, even though there's no reserve on the auction, there's still a price to pay.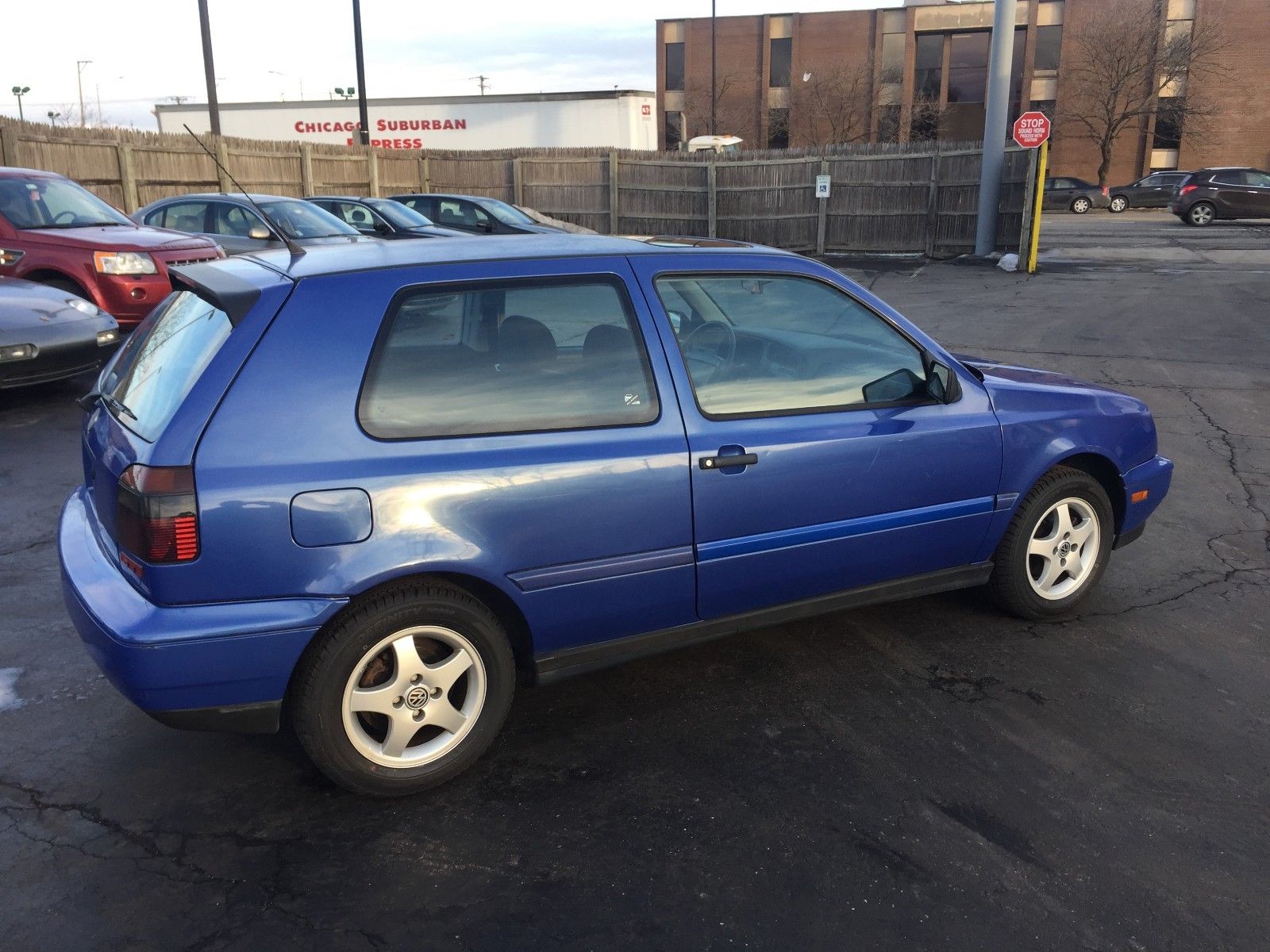 Year: 1996
Model: GTI
Engine: 2.0 liter inline-4
Transmission: 4-speed automatic
Mileage: 19,300 mi
Price: No Reserve Auction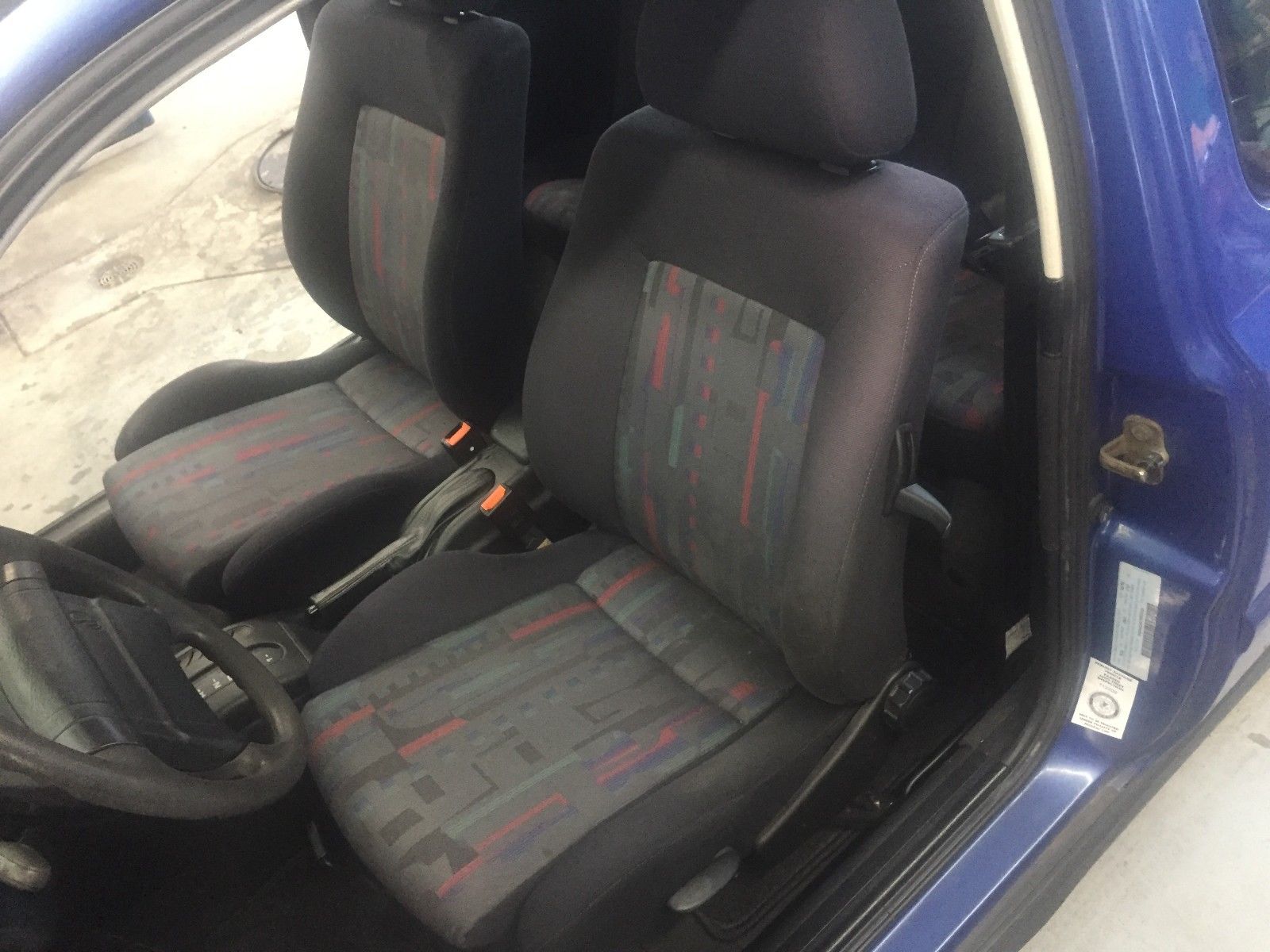 First of all check out that VIN! Pretty cool I think!

This 1996 Volkswagen Golf GTI sat at it's previous owners house for the past 18 years.

I have replaced the Fuel pump, Fuel pump relay and fuel filter, #2 injector, Fuel injection rail and all injector seals, Cleaned the fuel system including tank, replace Timing belt, Accessory belt, Water pump, Thermostat, Throttle body, complete Distributor, Ignition cap, Rotor, Spark plugs and Ignition Wires, Crankshaft position sensor, Brake booster vacuum hose, Engine oil and filter change as well as the Transmission fluid and filter service. The exhaust was replaced from the Catalytic converter back. The tires are new with about 20 miles on them. New over-sized Interstate battery.

Needless to say it runs and drives like the day it was born. This is as close as you can get to a Brand New 1996 GTI. The interior is like a time capsule with only the slightest signs of wear. There are NO dash cracks. Even the original floor mats are near perfect! The spare tire and tool kit look like they have never been removed.

Everything works including the sunroof, original Radio, rear Defrost, A/C and Heat, Wipers are new and the washers work great. All the lights function and there are no warning lights on the dash.

There is NO serious body rust, this car is solid as can be! However, the paint and body have their issues due to years of neglect including fading and dents and clear coat disappearance. There are some spots where a tiny pin hole in the paint has turned into a little bubble the size of a dime.

This is a no reserve auction that will run to the end, I do not have a buy it now. If you want the car please bid your heart out! If you bid your heart out please have the money ready to pay.

For international bidders, I will not be responsible for any taxes, tariffs, customs red tape, bribes, dictatorial pay-offs, or post-dated checks from Eastern European princes. Car will be released TWO weeks after payment is received. (international only)

I am happy to answer any questions you may have to the best of my ability and as fast as humanly possible! I do encourage you to come look at the car and I am available for test drives as well. Clean Illinois title in hand.

Thank you for looking and have a great day!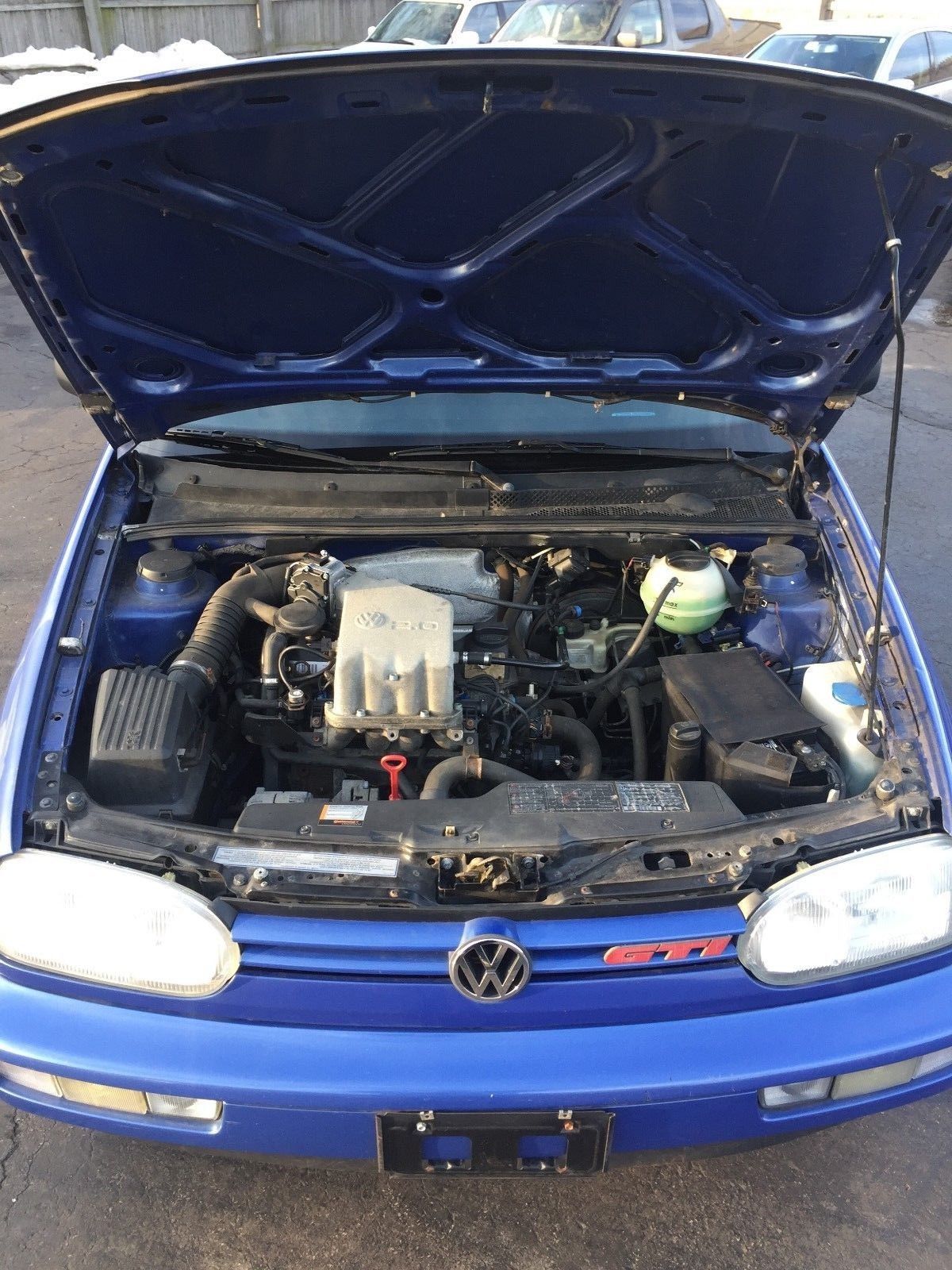 If your lead is that your VIN number is cool because it's a repetitive number, the car is bound to be a little disappointing. That line reminded me of long trips in my father's very loud, bouncy and uncomfortable Suburban, Gordon Lightfoot blasting through the 2″ speaker grills as he called off "cool" odometer readings. Is this all we have to look forward to on this trip?
Thankfully, the seller redeems the situation by diving in to the recent maintenance. It sounds like this was the proverbial 'little old lady' car, and it was probably on its original everything when it came into it. That might explain the automatic transmission as well, and though the seller claims that it runs and drives like the day it was born, that's not necessarily a ringing endorsement for the A3. Nor is this car perfect; there's obvious signs of wear throughtout, the most notable being the totally dilapidated clearcoat of the Porcelain Blue Metallic paint on the roof. While the color is otherwise pretty nice, there's a mis-match of the rub strips and…wait, did I mention it was an automatic?
Despite my indignation, this car has already generated strong bidding. So far, with a day to go, this automatic 2.0 is sitting at $2,600. The most recent clean GTI VR6 I wrote up had a "Buy It Now" of $4,500. Granted, it had a lot more miles, but it was a lot more car. The only thing I can rationalize with this one is that it appears to be a clean chassis for a build and a reasonable commuter until that commences. Look for this pickled example to turn up with a 3.2 VR6, bags and some ridiculous poke in the not-to-distant future. But maybe that is the best fate for it, and at the very least it will continue to be loved?
-Carter