It's tough to tell, but this is a Bahama Yellow 1969 Porsche 911E Coupe. When first looking at it I thought that had to be an error. Or, at least, I thought it wasn't actually painted Bahama Yellow even if that was its original color. The color looks more like Sand Beige (or something along those lines). As I looked more closely, however, it does appear to be the case that it is Bahama Yellow – the pictures taken inside the garage do a better job of showing the color than the outdoor photos. Bahama Yellow is on the darker side of yellow, though it is by no means a dark color, just darker for yellow. It also has a slight brown tint to it, which helps explain why it might look like a darker version of beige when photographed entirely in the shade. I suppose all of this is to say that this 911 actually is quite a bit better than I initially thought and I initially thought it looked really good!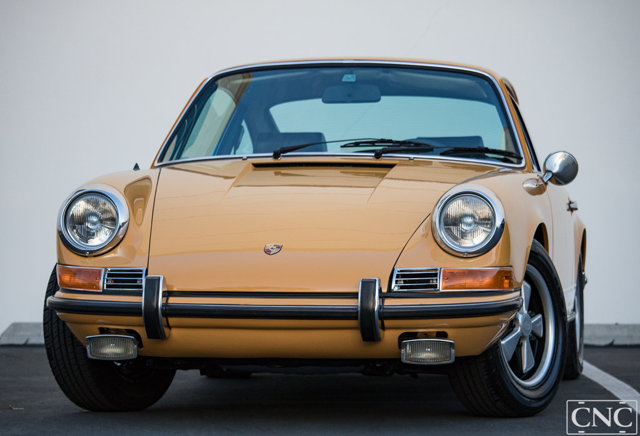 Year: 1969
Model: 911E
Engine: 2.0 liter flat-6
Transmission: 5-speed manual
Mileage: 110,549 mi
Price: $149,911 Buy It Now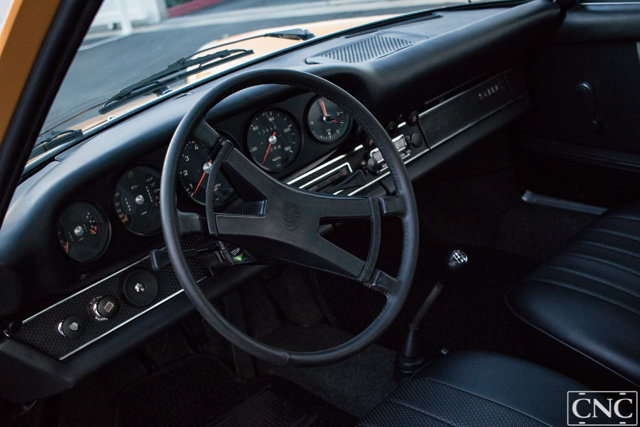 1969 Porsche 911E.

This was a California car it's whole life. It has 110,000 miles. A bare-metal restoration was done to the car in 2014. It is an original, engine numbers matching Bahama Yellow "straight" coupe (no sunroof).

Since receiving from the restorer, I had the top Porsche mechanic in Detroit do the the timing chain tensioner upgrade, the turbo tie rod upgrade, and (this is pretty special) – a "concours upgrade" to the throttle body and linkages (this is done by a specialty shop in California) – improves overall engine performance and looks amazing.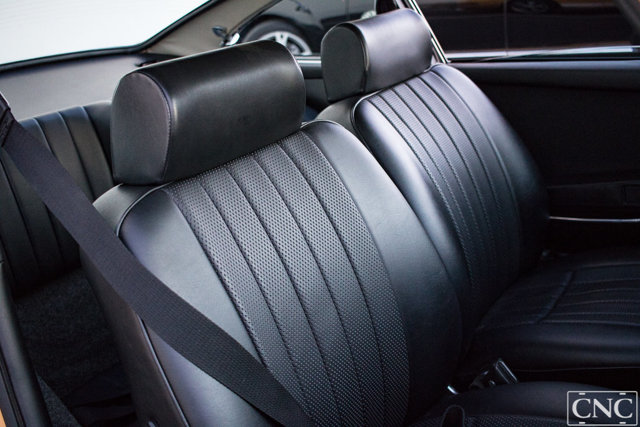 Debuting in 1969, the 911E served as the intermediate between the entry-level 911T and the top-of-the-line 911S. It featured mechanical fuel injection like the S, rather than carburetion like the T, and its 140 horses fell nicely in between the two other models. Thanks to a pneumatic front suspension the E also promised a smoother ride giving it a balance of refinement and performance even lacked by the sportier 911S. 1969 also was the year Porsches extended the wheelbase of all 911 (and 912) models in an attempt to better balance the car's rearward weight bias.
This particular 911E has been fully restored and generally looks in very nice shape. The driver's side front indicators look comically askew, which may hint at larger underlying issues. It's certainly something to check out and also something we wouldn't expect to encounter in a 911E at this asking price. The rest looks nice though with good looking chrome, a crisp clean interior, and a tidy engine bay. While it's difficult to truly get a sense of the quality of that Bahama Yellow exterior it appears to be in good condition. I don't think it has much chance of selling at this price, but we've seen Bahama Yellow command some very high values and as the first year for both the 911E and the LWB 911 I imagine it will garner a bit of attention.
-Rob