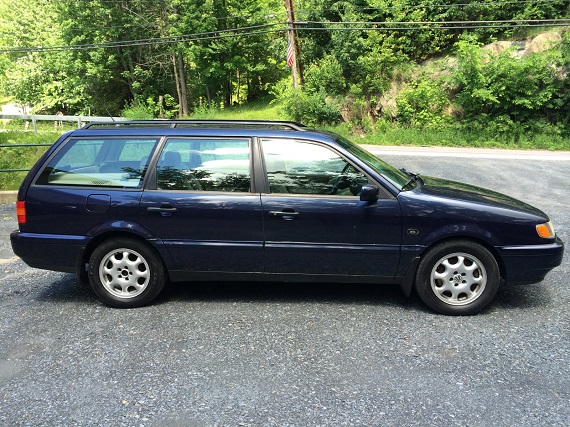 Something really strange happened to me about a decade ago; I got old. Sure, part of it was the numeric figure I associated with my age, but the bigger problem was that I had a job that I was paying the gas bills for, and I needed to drive – a lot. I was adding between 45,000 and 55,000 miles a year to the odometers (when they were working). My preferred mode of transport to that point was Audis, and while they were quirky, fun, and neat looking compared to a Kia, the fuel mileage was nothing to write home about. My 200 Quattro Avant struggled to get 25 m.p.g., and my V8? If I could manage 20, that was a good day. So, despite my desires for a high performance steed, increasingly as gas prices rose my thoughts kept shifting towards how I could maximize my fuel mileage. One thought I had was to take something like the 200 and swap in a TDi drivetrain. Would it be slow? Sure, it wouldn't be nearly as quick – but the prospect of 40 plus m.p.g. was infinitely appealing to easing my multi-thousand dollar gas bills. It seems I wasn't alone in my thinking: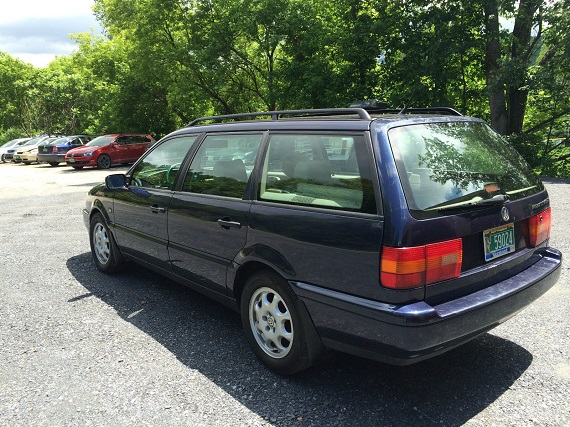 Year: 1996
Model: Passat GLX TDi Variant
Engine: 1.9 liter turbocharged inline-4
Transmission: 5-speed manual
Mileage: 180,000 mi
Price: Reserve Auction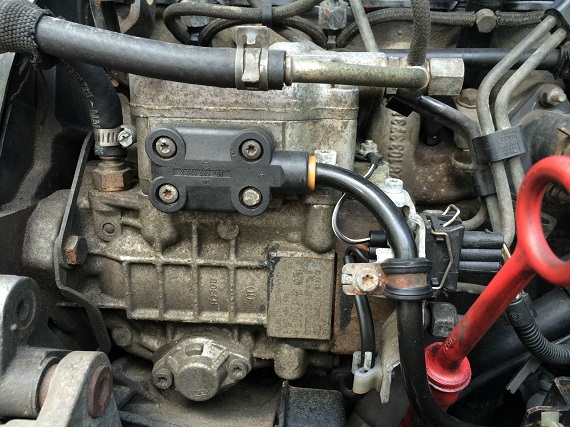 Sadly, I must sell my 96 Passat TDI GLX Wagon. Professionally converted to TDI about 40,000 miles ago. Engine is equipped with Injectors serviced by DBW LLC. Bosio DLC 520 nozzles set to factory specification. Injection Pump is the desirable higher pressure ribbed case. Recently overhauled and resealed. No leaks. ECU is the preferred GQ. This car gets 40+ MPG depending how you drive. Starts Clean and runs excellent. I change the oil every 5,000 miles religiously. Consumes maybe a half quart between changes. No lifter noise. When you hear and smell it run you will know it's a good one. Clutch was replaced and flywheel machined when it was installed. Timing Belt, Water Pump, Tensioner, Idler, and Serp/Vbelt will be replaced before sale, so you can drive this car with confidence for many miles. Engine has Block Heater. Bilstein HD Shocks and Struts, True VR6 front Strut mounts. Audi TT Front Control Arm Bushings. The rear shocks were warrantied in the fall of '14. Fronts are still performing perfectly. This car ride Solid. No annoying rattles or clunks from the car.

All door handles and lock, inside and out work correctly and smoothly. All windows work correctly without whistles or fussiness. Sunroof smooth and silent.Central locking correct. Rear wiper and Washer works correctly. Windshield replaced last summer. still perfect. Parking Brake holds solid and releases correctly.

Comes with Steel Wheels and Studless winter tires. Good for another season.

Proper plastic Belly pan with Evolution Skid Plate mounted over that for Excellent Protection from the elements. IDParts Winter front also included.

Interior in great condition. Just back from the detail shop. Non smoker car. Has that classic leather interior VW smell. Recently replaced shift gaiter.

Kenwood KDC-BT945U head unit. Ipod control, Bluetooth, CD,MP3 Infinity component speakers in front door/dashboard.

The car has been painted previously and had some recent repair to fix the left rear fender. Bottom edges of doors and behind left front wheel could use some TLC.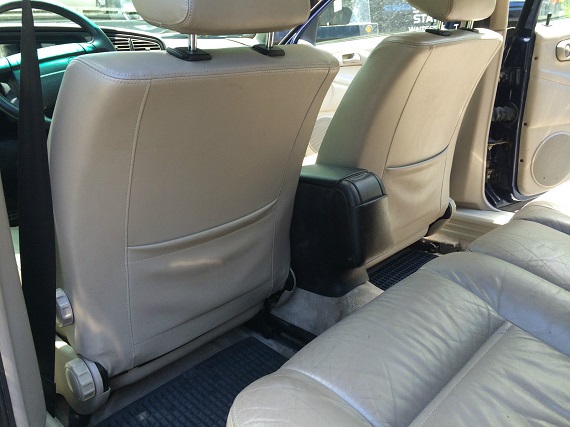 It's not that the normal Passat GLS isn't a good looking car, but with the BBS "Bottlecap" alloys from the GLX VR6 model, the car just pops that much more. You also got the nicer leather interior with the GLX, along with larger brakes – a nice upgrade from the GLS model. There aren't many photos of how clean the swap is, but it's a pretty popular undertaking – sad in some ways, because the VR6 that the 1Z TDi replaces is itself a great motor. Condition of this car looks to be pretty good for a B4 Passat overall; rust is creeping through as it does with many of these, so the prospective owner would really need to get underneath and see if there is larger damage occurring. I'm a little surprised by the amount of swirling on the hood when the seller says it just returned from the detail shop, but with some careful work I bet that could be corrected. Overall presentation isn't bad; there are some detail issues but this car appears above normal condition. It does look like the tires are the wrong aspect ratio and one wheel is missing a cheap center cap, but those are small details that aren't really holding back bidding. With two days to go, this Passat is currently sitting at $4,000 with very active bidding; more than you'd pay for a B5 Variant in most cases. The B5 is, in nearly every way, a better car – but the appeal here is the stout TDi drivetrain. There's a huge and devoted fanbase to these earlier TDis, and they pay a premium for good examples. This isn't the best out there, but it's far from the worst and it wouldn't surprise me if the final price eclipses what someone would pay to get into a decade-newer B5.5 TDi.
-Carter