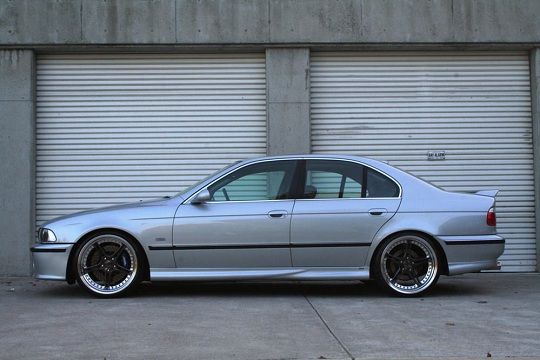 Want a M5? There aren't many that don't right now. And if the E39 wasn't already appealing enough, pricing on them is quickly becoming more affordable for the everyday Joe. But for some folks, it's still too much, and let's be honest – while M5s are pretty special beasties there are plenty of them out there. So perhaps if today's no reserve RS6 wasn't enough to have you looking at the grass on the other side of the fence, then maybe this listing will be enough to peak your interest – the claimed development car for the Racing Dynamics R48, this early build 1997 540i is prime for the driving at a very easy to swallow pricetag and is certainly unique: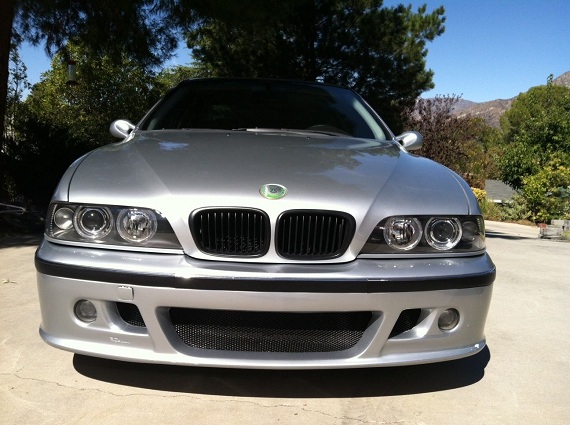 Year: 1997
Model: 540i
Engine: 4.8 liter V8
Transmission: 6-speed manual
Mileage: 87,619 mi
Price: $12,500 Buy It Now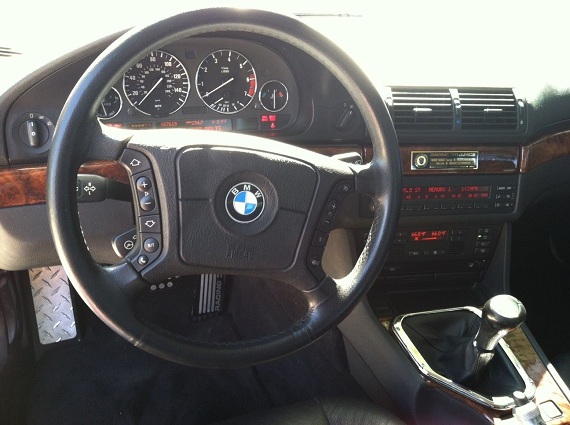 This 540i was one of the first BMW E39 sedans to be imported into the United States. The original owner lived in Los Angeles and had a very close relationship with the owner of Racing Dynamics, Inc. Racing Dynamics was founded in 1980 by Federico Pavoncelli as an Italian tuning company specializing in BMW automobiles. Federico invited his friend to supply the 540i shown below to participate in a prototype experience. It would be the first E39 in the world to have the infamous R48 package applied to it. As this car was one of the early-build U.S. imports, it came from the factory with the 5-speed automatic transmission. One of the first modifications was to import a brand new 6-speed transmission from Germany and install it in the car. After that over $25,000 was spent to install and test the R48 upgrade package. It has very low mileage for its age with the odometer reading just over 87,600 miles.

R48 Package Features: (see below for details)
· Stroked 4.8 liter V8 including 93mm cast aluminum pistons, 10.5:1 compression, 88.8mm stroke billet steel crankshaft, high-performance cams and high-flow nozzles for the oil-spray pistons
· Carbon fiber engine and valve covers
· Estimated 378hp at 5600 rpm and 376 ft-lb of torque at 3700 rpm
· Estimated 0 to 60 mph of 5.1 sec and quarter-mile in 13.2 sec
· All-aluminum specially valved struts with matched progressive rate springs
· Rear 19mm adjustable sway bar
· Front strut tower brace
· 14.5 inch two-piece vented and slotted front brake rotors
· Brembo 4-piston aluminum front calipers
· Pagid RS4-2 high-performance pads and braided steel brake lines
· 20-inch RS2 three-piece wheels with custom black chrome center (Rear: 20" x 10", Front 20" x 9") (INCLUDED ONLY IN THE BUY IT KNOW PRICE)
. 19- inch RH German three-piece wheels (19″ x 10 19″ x 9″)Hankook Ventus tires Front 80% tread Rear 30% tread
· Complete polyurethane body kit with carbon fiber mirrors and rear spoiler
· 6-speed short shift kit with upgraded shift knob
· Billet aluminum pedals and brake handle
· Limited production plague showing #001

Additional Features
· Custom 3-inch stainless steel exhaust with new high-flow cats and Dinan muffler
· Vented and drilled rear brake rotors with high-performance pads
· Newer cooling system consisting of radiator, water pump and belts
· Stock DSP Head Unit with truck-mounted Subwoofer System (Eclipse 10-inch Subs, Kicker Amp)
· High-performance thrust-arm bushings
· Hella LED tail lights
· Hella HID headlights (professionally leveled)
· HID 6000k fog light setup

Things I've done:

– 35% tint all around!
– Alignment for the new rims
– New Water Valve and Heater hoses
– Thermostat replaced
– Replaced Valve Covers gaskets and Drive belts

You can see an original video of the vehicle on ebay, with the original rims. This is from the original seller, when I purchased.


I have also included one picture with the original rims. Again these will only be included in the buy it now price.

TERMS OF SALE

Vehicle is sold as is where is. I have tried to list the complete condition, but understand you are buying a used car, it will not be perfect.
A $500 deposit is required immediately upon purchase. The remaining is due in cash or certified check. Car will and title will be held until all funds clear.

I have the original 20″ RD Sport wheels, one tire needs to be replaced. They will only be included in the sale if you use the buy it now price. The 19″ wheels will be included in the sale.

If you are in SO. Cal, you are more than welcome to come check it out, just drop me a message and we will arrange.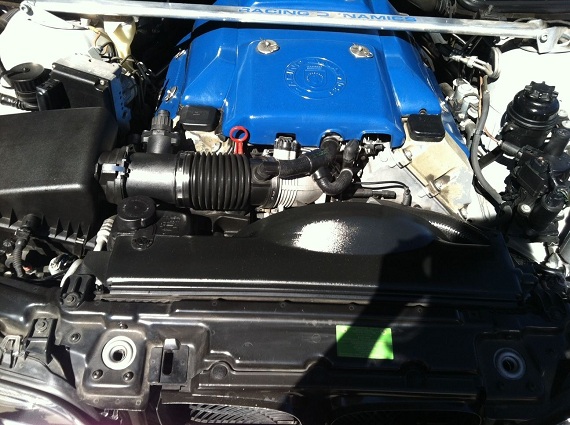 With an estimated 378 horsepower, it's true you're a few down on a prime E39 M5; but this car has a bit more claimed torque than the S62 produced so the playing field should be fairly level. The body kit isn't the prettiest in the world, but importantly it's not the ugliest either. I'm not particularly fond of either set of wheels offered with the car, but some M-Parallels were sure fix that in a hurry. The radio is a bit over the top as well, and probably would be on my removal list to be replaced by stock pieces – or at least something more subtle. Because this was a development car it would be easy to be a bit concerned about the quality of the build or parts availability, but to me the pricing is pretty good considering the performance that the car holds and the condition is certainly on par with the better 540is we've seen recently. Importantly the car has a Racing Dynamics build plate, collaborating at least part of the story. Considering the Buy It Now price includes the original 20″ wheels that that could easily be sold to cover the costs of something more discrete (or kept for originality, I suppose), this seems like a pretty reasonable price for a car with arguably a bit more character and story behind it than your run of the mill M5 or 540i 6-Speed would.
-Carter