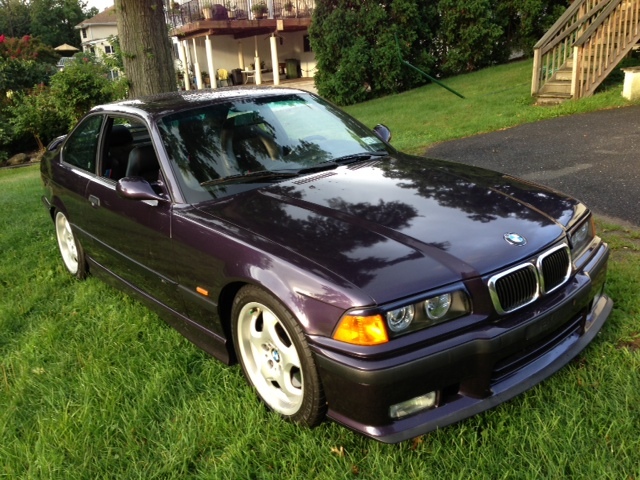 Feeling brave? The E36 M3 has been a fantastic performance deal for quite a few years, but we're pretty sure that thanks to it's dad, the E30 M3, prices are on the rise. A fair amount of these cars were modded to death, driven to death, or became donors for motor swaps into earlier chassis. But every once in a while you come across one that's covered some miles and been loved – even if it wasn't the way you would love it. Today's example is a rare Techno Violet coupe with some light modifications and some not so light mileage: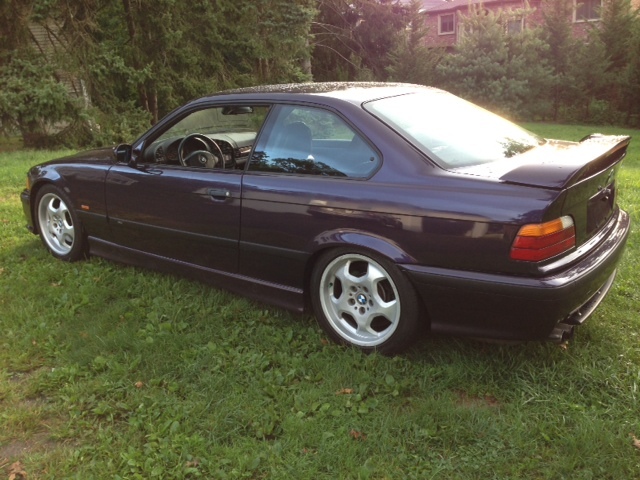 Year: 1997
Model: M3
Engine: 3.2 liter inline-6
Transmission: 5-speed manual
Mileage: 229,000 mi
Price: $5,999.99 Buy It Now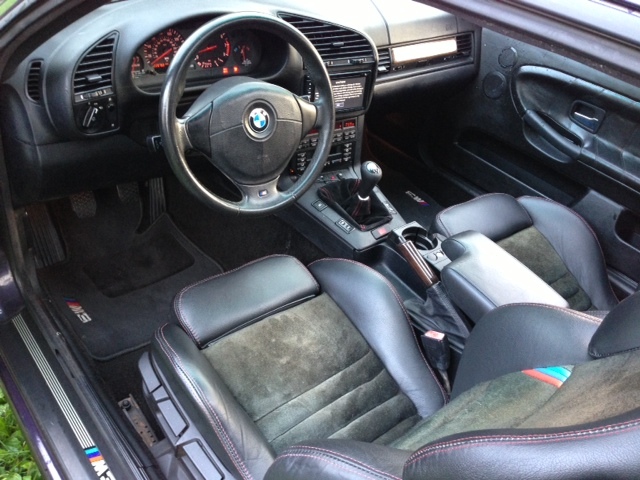 1997 BMW M3 2 door coupe 5-speed with 228,000 highway miles. Car runs and drives like it has 20,000 miles. No issues whatsoever. The paint is immaculate, nice clean, no rust, couple of minor scratches but no dents, very, very clean body for a 16 year old vehicle. The car has Pioneer 7 inch screen with navigation, Bluetooth, a basic sound system with kicker sub in the rear, a back up camera when you put it in reverse. The vehicle is lowered, new glass German headlights with Angel Eyes, HID system headlights and foglights, Euro eyelids, custom two tone suede/leather interior, suede headliner, brand new tires all around, 99 M3 steering wheel, etc. What you see is what you get. No engine check lights, no malfunctions, no leaks and the AC is cold as a refrigerator. Just one sold car with no stories attached. A lot of time and money was spent. Please no crazy low offers, let's no waste each other's time. I have a 100% eBay feedback and I stand behind my product. Good luck…..new lowered price!

If you have any questions please free free to give me a call, my name is Alex and my cell is (201) 926-8725.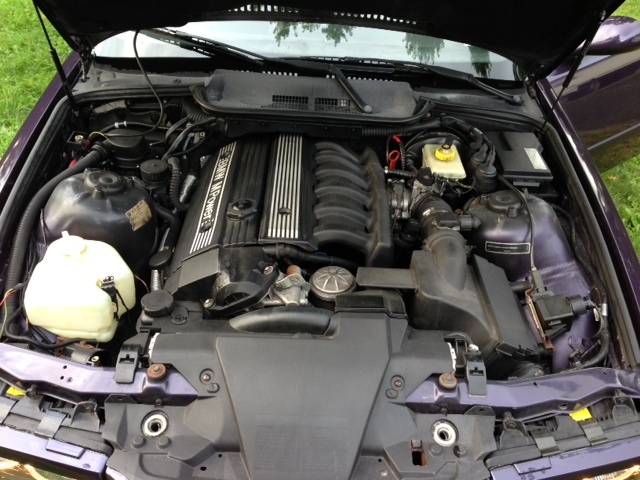 I went on a several minute rant regarding "Angel Eyes" to my wife just the other night when we were looking for an E46 M3. They bother me when they're not on the cars they're supposed to be on. Maybe you like them, but they really tick me off. You know what else ticks me off? Headlight "eyebrows". Why would you cover up your headlights? I don't get it. And while I value good music, I've never been a fan of cars that have big stereo systems. They never seem to work correctly for anyone other than the original owner, and even then, only occasionally. I'm sure there are plenty of examples that prove me wrong, but I haven't seen them yet. All of that said, the interior recovering doesn't bother me and reminds me a similar B5 Audi interiors. While the M Contours and the rear spoiler don't really suit me, I believe they're correct for the luxury package and were reasonably popular items. For me, I prefer the earlier wheels and spoiler-free design, but as I'm reminded occasionally, it's not all about me.
We've shown a few M3s over the past couple of months, including this Red 1995 that failed to sell at it's original asking price. With two and a half times as many miles but at 1/3 the original asking price, is this E36 reasonably priced? If this were a 1995 Audi S6, I don't think I'd be very worried, but this many miles on an E36 M3 gives me pause, especially when I see some modifications – perhaps it's unfair of me to judge in this manor and stereotype, but I associate these types of mods with cars being driven hard, even if they're very much loved by their owners. That said, how much less expensive can an E36 M3 really be?
-Carter