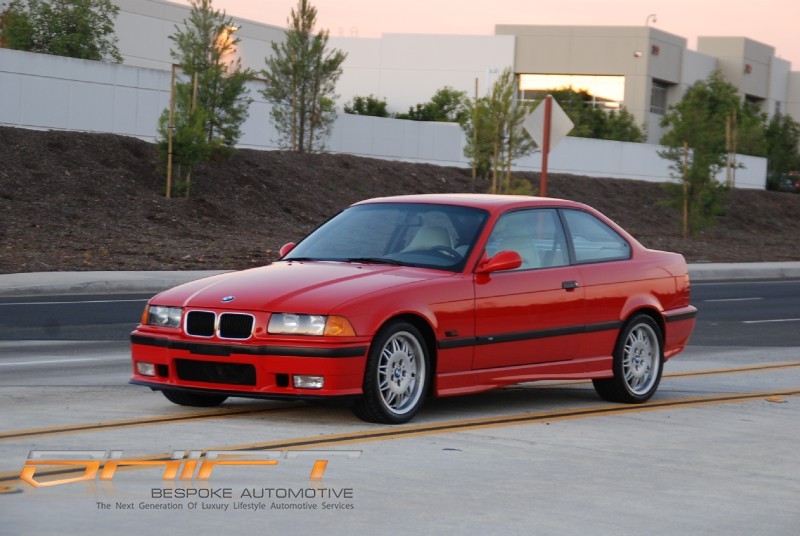 For the past few years, all we've heard about is how the E30 M3 market is going through the roof. When the E36 M3 debuted, the E30 was relegated to the history books fairly quickly; many became track cars and as values dropped on the street examples, they fell into disrepair or racked up lots of miles. Consequently, values on the clean examples are now pushing over $40,000. So, if you want an E30 M3, you now have to pay through the nose to get one. The bad news continues when you look at the E36 M3, which suffered the same fate as the E30 when the E46 debuted. There was a point when E36 M3 values were incredibly low considering what you were getting, but I think that day has passed, and once again we're watching M3 values climb. As with the E30, it was a case of many being snapped up and turned into race cars or tuner cars and driven into the ground. You can still get a lot of E36 for your money even with prices climbing; but don't delay too long as there are fewer and fewer nice original E36 M3s hitting the market. Today's car is a rare unmolested example of an early hand-built Hellred M3: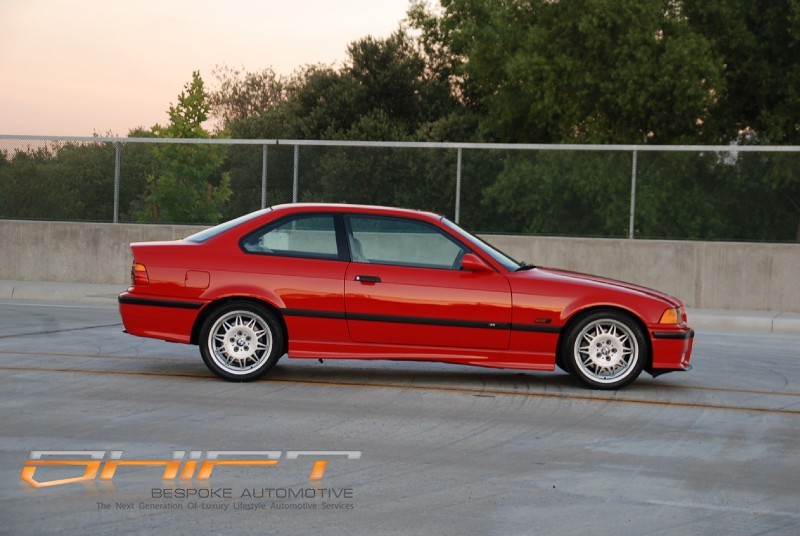 Year: 1995
Model: M3
Engine: 3.0 liter inline-6
Transmission: 5-speed manual
Mileage: 94,667 mi
Price: $17,991 Buy It Now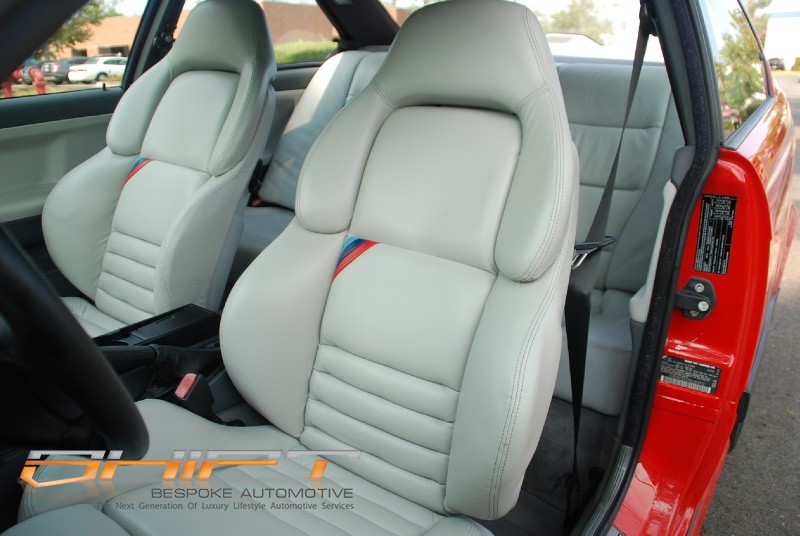 1995 BMW 3 Series M3. The BMW E36 M3 arguably one of the best handling cars of all time! Shift Bespoke Automotive is proud to offer this 1995 BMW M3! Hellrot Red over Light Grey Nappa leather hides. BMW brought in 2953 hand-built BMW Motorsport M3 examples. These M3's combined blistering performance with impeccable manners and oozed sex appeal while serving as an everyday driver. This Coupe is an absolutely amazing to drive. For your convenience we took over a 150 photos in natural sunlight. Please feel free to contact us at 949-891-Cars (2277) FOR QUESTIONS, SCHEDULE TEST DRIVES OR INSPECTIONS. Inspections are welcome and encouraged if you have any reservations. Keep in mind we ship cars worldwide – sight unseen! For your convenience we took over a 150 photos, these photo are taken in natural sunlight. We don't have a mock studio or photoshop/edit any of our photos.

THE EXTERIOR, BODY AND TRIM
Stunning Hellrot Red paint looks in excellent shape. all of the trim appears in good shape. Rubber and molding are in good shape. As you can see in the pictures the body is clean and straight with minor rock chips. The Motorsport wheels looks excellent on this car, they do have some curb rash as you can see in the pictures, however this is easily repairable. As I state in all my listings, we don't over recondition cars. I prefer to represent cars for the true condition of the car.

THE INTERIOR
The Light Grey Nappa leather hides are in excellent shape. The rears seats do have some fading and cracking as is evident in the photos. Again I prefer to represent cars for what they are – rather than over reconditioning. All of the knobs, switches work as they should. The radio functions as it should. Air blows cold.

THE ENGINE/SUSPENSION
This M3 is an absolute blast to drive! The M3 uses 3.0-liter 24-valve DOHC inline-six-cylinder engine. The sport suspension handles and tracks awesome. The engine pulls strong and the tranny shift perfectly! The suspension is true and exact and the car has excellent stopping power.

THE DRIVING EXPERIENCE
The driving experience is unbelievable! Everything about this car is setup right and begs to be driven.This quite possible is the last real Drivers BMW! The cars starts and performs flawlessly! The heel toe and clutch action is almost perfect and the car shifts effortlessly.Thru the turns and straights she perform exact and precise. I love driving this car!
We offer airport (SNA) pick-up if you're flying in to pick-up this beautiful vehicle or we can help facilitate shipping directly to your front door.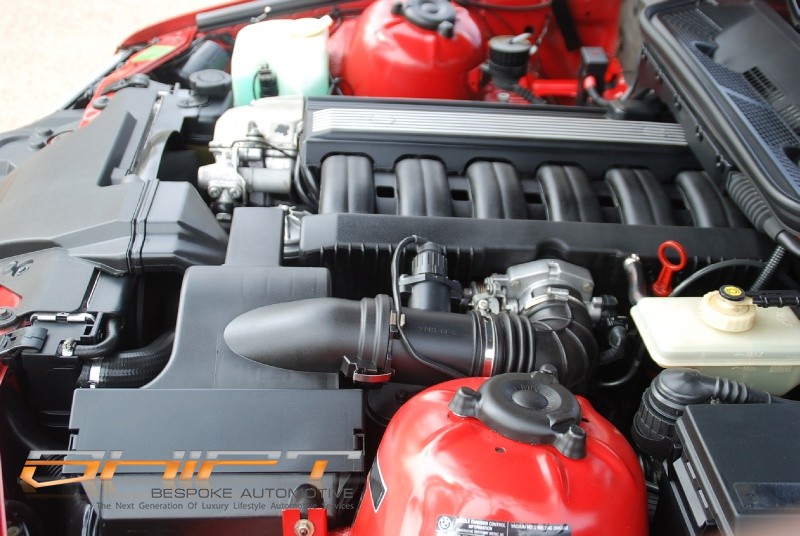 I was at Watkins Glen in late 1994 when BMW showed up with three Dakar Yellow E36 M3 coupes. With zero modifications, they were out on track passing tricked out E30 M3s. I was captivated and have been ever since. While red isn't the rarest color on the E36 M3, it sure looks great on this example. The early Motorsports wheels are what I'd want on there, and it's harder and harder to find them in nice shape. The leather looks pretty clean and the bolsters seem to be in good condition considering the mileage, and I love that it's not black. This is listed as a three owner car, which would only concern me in regards to maintenance carried out; there is no mention of the service history on the car. I'd prefer a pre-purchase inspection on a car like this if possible. $18,000 is top dollar and probably high on a car like this, but it's getting harder to find nice examples below $15,000.
There aren't too many high performance German cars you can own without breaking the bank, but I'd argue that the E36 M3 might be one of the best. Stellar stock performance, understated good looks, plenty of parts availability, a solid core of enthusiast and manufacturer support and a dynamic driving experience make these cars a smart choice for anyone looking for a more mainstream collectable. Sure, most people won't turn their heads to stare as you cruise by, but if you're buying a car to impress other people, the E36 was never that car. What it is about, though, is a sublime driving experience. So forget the production numbers, forget that you could have had this same car for $5K less a year ago, and find the best one you can before they're all snapped up.
-Carter