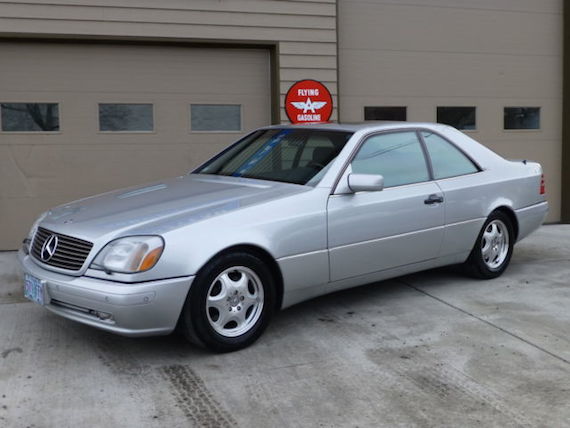 With the fear of dwindling energy supplies and the race to make our vehicles cleaner, there are some things that are seemingly disappearing from the automotive landscape. There are still a few holdouts in the market, but the manual transmission has been disappearing even in exotic sports cars such as Lamborghini and Porsche as faster, more economical automated manuals and automatic gearboxes have emerged. Engines with more than eight cylinders seem to be a dying breed and small vehicles seem to be rather popular, even in a country like the US where bigger is often better. What then, to make of this Mercedes-Benz CL600 in an era of rightsizing? Even though it isn't terribly vintage, this large coupe powered by six liters and twelve cylinders seems an anachronism in today's motoring world.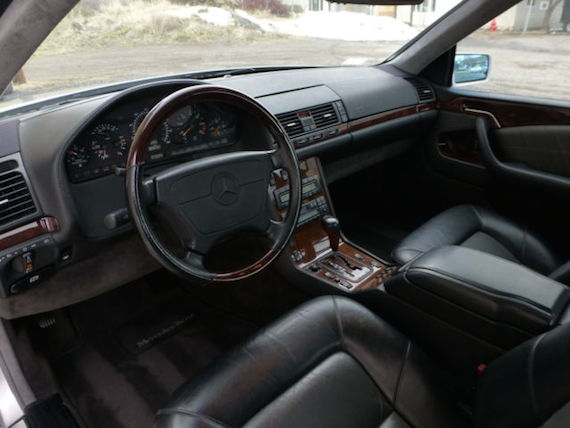 Year: 1997
Model: CL600
Engine: 6.0 liter V-12
Transmission: 5-speed automatic
Mileage: 77,733 mi
Price: Reserve auction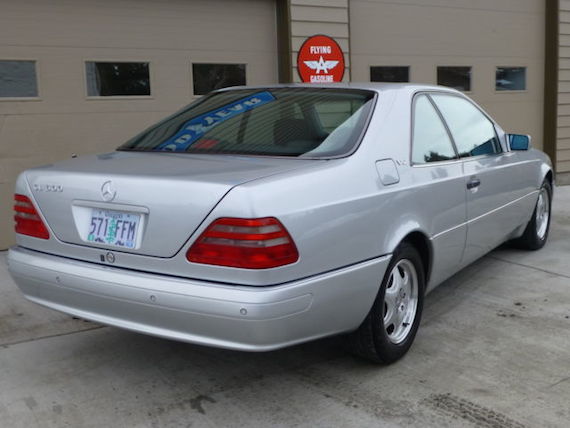 This is a beautiful 1997 Mercedes CL600 2dr coupe with a very smooth running V12 engine. This is a hard to find a CL600 with only 77,000 miles and in fantastic condition. This car is so smooth and quiet on the highway, but if you need to it will run up to 155mph. This is a beautiful automobile inside and out, it runs and drives just as you would expect of a high quality Mercedes.

EXTERIOR: Silver

INTERIOR: Black and grey leather

ENGINE: V12, 365 cu-in, 389 hp

TRANSMISSION; 5 speed automatic

REAR WHEEL DRIVE

WHEELS: Factory 16″ alloys

TIRES: 235/60R/16

INTERIOR FEATURES: tilt wheel, cruise control, power windows, power door locks, power steering, power moon roof, dual power heated leather seats, power rear head rests, premium Bose sound, am-fm cass, factory 6 disc changer in trunk, and parking sensors.

The paint, the interior, the glass, the stainless, the chrome, every thing about this car is in great condition. The engine compartment is very nice and all stock, as is the trunk and the undercarriage. This CL600 is rust free and rock solid from top to bottom. This car has been properly maintained from day one and has recently been serviced and ready to drive anywhere.

We are an Oregon dealer and the car is for sale locally, so we reserve the right to end the auction at any time. The Mercedes will be sold AS-IS with no warranty. Although this is a very nice CL600 we always recommend that you have the vehicle inspected before bidding. If you have any questions please give Rob a call at 541-788-9028 or at our office at 541-382-0336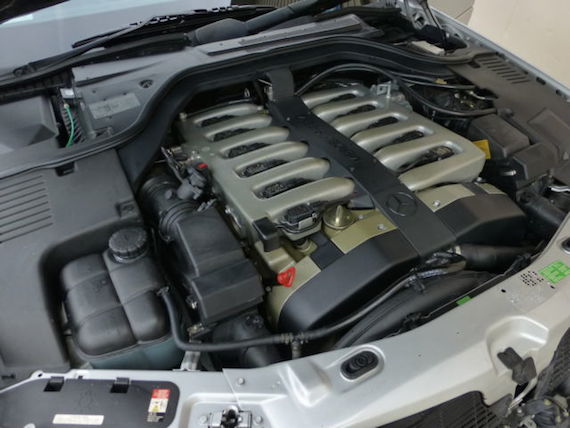 While I'm usually averse to large cars, specifically a lot of the SUVs currently jamming up the motorways, there is something I love about the S class/CL coupe of the 1990s. It is in no way subtle and seems to be a very selfish expression of the automobile. Who in their right mind would buy such a big car with only two doors? Hopefully someone with the means to keep this personal luxury coupe on the road, as the mileage, while not high by any means, is getting close to when certain mechanical aspects and electrical items will need attention. Hopefully the recent servicing mitigates some of these issues. Currently, W140 Coupes are a bargain, if you can absorb the running costs. Even a clean, lower mileage example, top of the range model like this will struggle to crack $15,000. Going forward, they will probably have a hard time increasing in value due to their sheer complexity in the face of their C126 predecessor, but it's always nice to marvel at what Mercedes-Benz engineers were capable of during an era of unrestrained engineered.
-Paul