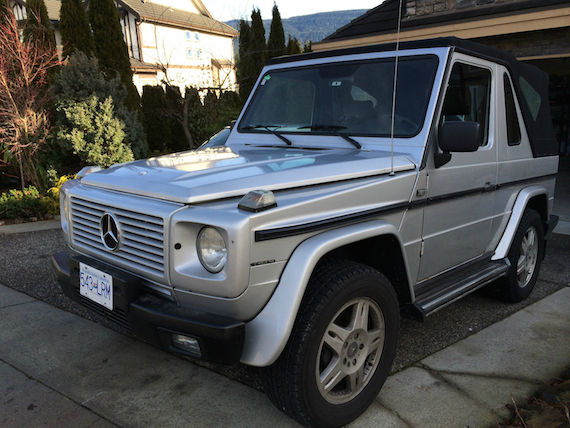 I've alluded to my annoyance at the ubiquity of the AMG Geländewagens around Silicon Valley, as growing up there was a mystique to insane breathed-on monster SUVs. The German marques have seemed to erase all mystique in their performance brands by expanding them to every model and selling as many as possible. Today's G-Wagen would turn some heads and probably elicit some envy from G55 owners, intrigued by this short wheelbase convertible that will seem to the rich but ignorant to be a very expensive and unique car when it was in fact a more base version in other parts of the world. Living in Canada but with a US title, this would be an extremely capable off-roader with diesel efficiency and Jeep-like convertibility. The importation and rarity doesn't make it cheap though, with an asking price that could easily get you a very nice, newer G55.
Click for more details: 1997 Mercedes-Benz G300 CDI on eBay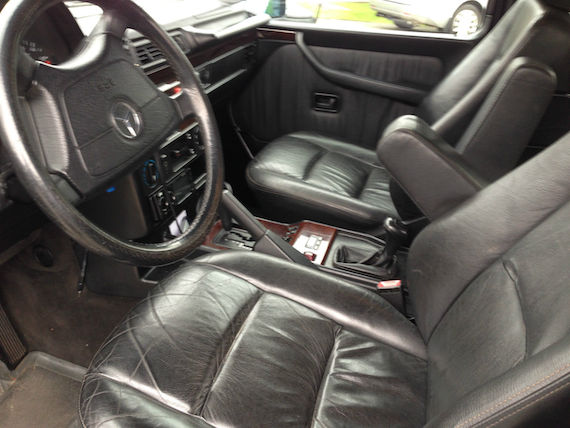 Year: 1997
Model: G300 CDI
Engine: 2.9 liter turbodiesel V6
Transmission: 5-speed automatic
Mileage: 108,125 mi
Price: $57,000 Buy It Now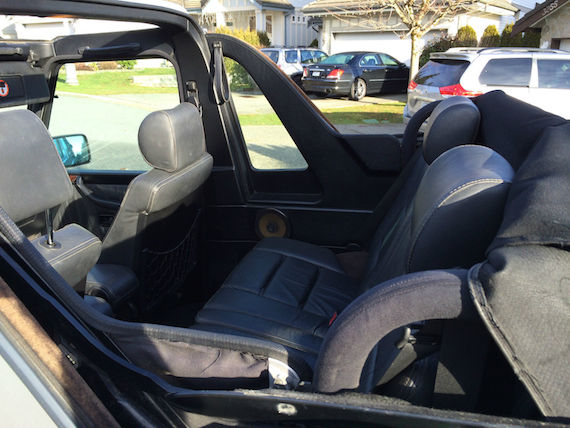 Mercedes Benz G300 CDI Cabrio, 1997 with 108,125 miles, electric top, leather seats, electric seats, heated seats, air condition, new tires, new front brakes, imported directly from Germany. Therefore this car has very little corrosion or rust anywhere on the car. They don't make this cabrio anymore. US title, the car is Coquitlam, BC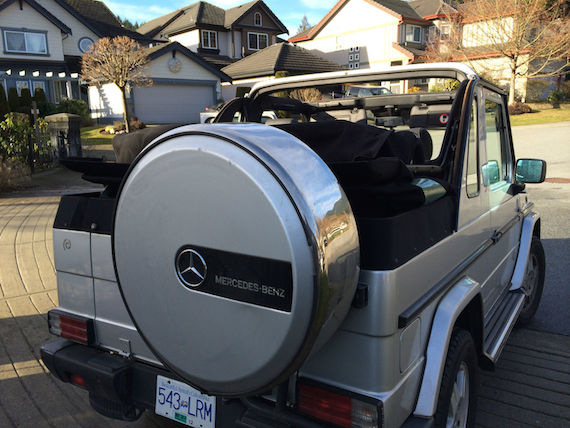 As with most American G-Wagens, I'd prefer it to be a little beefier and tougher, especially to counteract the roof that looks like it belongs on a Barbie car. But with some BFGoodriches, a winch, and shovel and jack strapped on (along with some legit off-roading time), this would be a very cool California car. If you're not going to use it the way it was really meant to be used though, you should probably just buy an SLK.
-NR