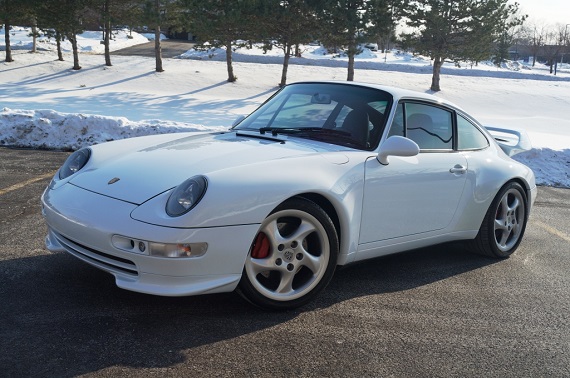 Certain cars have the ability to attract our attention more than others with a presentation that invites us to explore them more fully. In some cases those cars end up being fairly standard while others possess extra details that make them more interesting, more appealing, or both. Such is the case with the car featured here: a Glacier White 1997 Porsche 911 Carrera Coupe, located in Illinois. Generally, I am not a huge fan of white cars, but the lines of the 993 seem to work very well with that color and we don't see a lot of them. Added to that are some interesting options – sunroof delete, sport suspension, limited-slip, aero kit (which I know is very love/hate) – that take this from your everyday 993 to a 993 that stands apart both in appearance and in performance. Cars like these will never appeal to everyone, but it's still nice to come across factory-optioned variants of what were already great cars.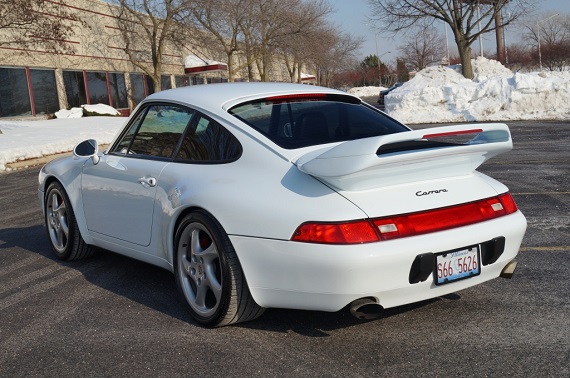 Year: 1997
Model: 911 Carrera
Engine: 3.6 liter flat-6
Transmission: 6-speed manual
Mileage: 65,341 mi
Price: Reserve Auction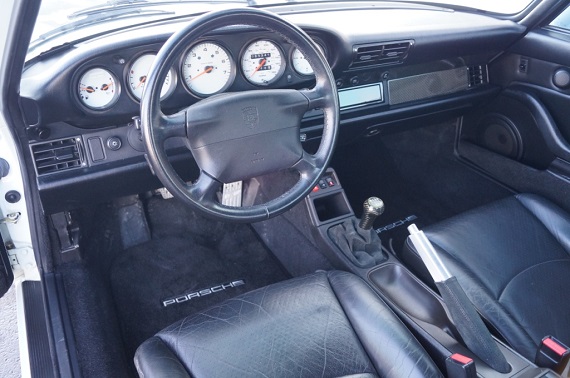 ONE OF THE RAREST PORSCHE 993'S IN EXISTENCE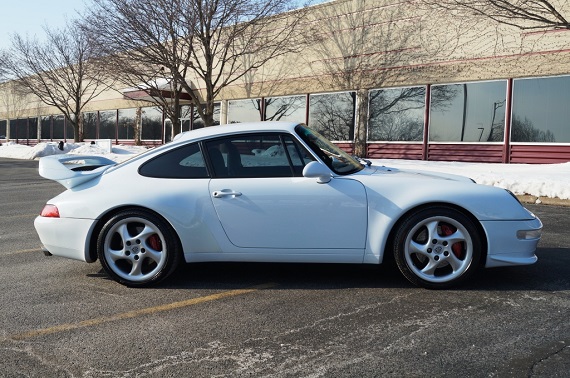 The seller's description consists almost entirely of images of the CoA and options list (along with a CarFax report), so check the full ad to see those. I always have a slight hesitation with cars listed as the "rarest" around since there's a good chance the seller's asking price will be sky high. That this is a sunroof-delete car and came with the M030 factory sport suspension package are two major points in its favor relative to most other 993 Carrera Coupes. Combined those make for a nice, sporty, 993 and it looks great in its Glacier White paint (though I'm hoping this is the only time the car is out while snow is on the ground). This strikes me as a particular car that is looking for a particular buyer so it is difficult to peg an appropriate price, but if this happens to be the set of options you're looking for on an otherwise standard 993 Carrera, then here is your chance.
-Rob