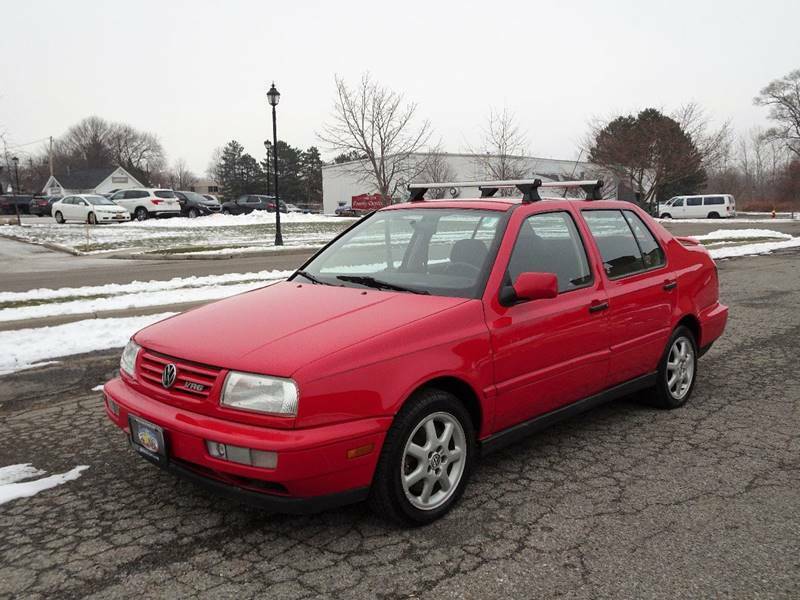 While the last few VWs have been a bit strange in some way or other, each held a specific subset of people absolutely obsessed with them. The same does not seem to be true of today's Mk.III Jetta GLX VR6, which is strange to me since it has the hallmarks of a potential collector.
Purists decried the arrival of the "grown up" A3 chassis Golf and Vento, sold as the Jetta in North America. It was expensive, it was heavy (relative to the A1 and A2 chassis, anyway) and the performance was dulled – that was, until the introduction of the GLX model that replaced the earlier GLi models. Now sporting the VR6 that had debuted in the Corrado a few years earlier, the GLX was all around a screamer. It might have been heavier than the GLi had been, but it was quicker to 60, quieter on the highway, more comfortable and better in crashes (if things went south), and returned close to the same fuel economy as the thirsty, buzzy and boxy 16V had. The Volkswagen Jetta III, as it was known in the US, was introduced at a time when US sales were at their lowest and it appeared as if VW was considering pulling out of the US market. This generation Jetta became the best selling Volkswagen by the time the production run ceased in 1999. It was insanely popular and seemed to be the defacto college car of choice for both men and women. Because of that, many of these Jettas fell into disrepair or were totaled, so it's rare to find a lower mile and clean GLX these days: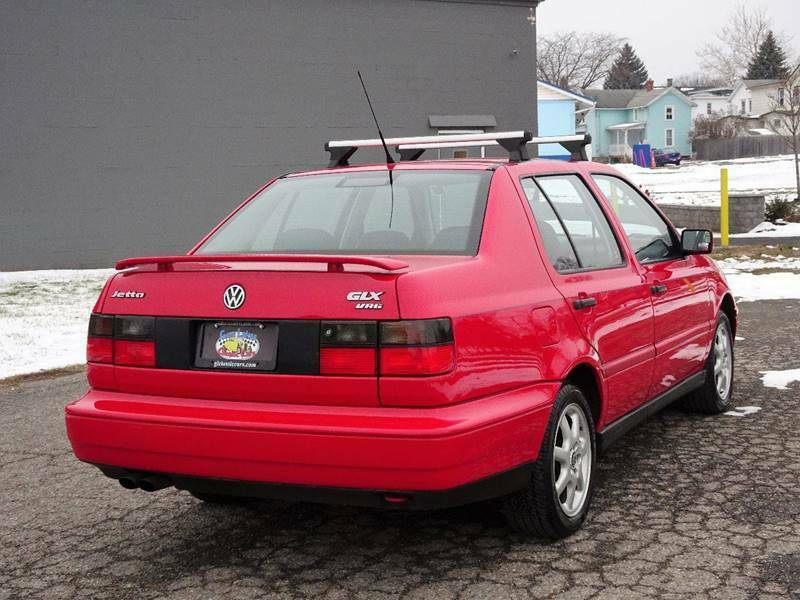 Year: 1998
Model: Jetta GLX VR6
VIN: 3VWTD81H1WM206595
Engine: 2.8 liter narrow-angle VR6
Transmission: 5-speed manual
Mileage: 31,397 mi
Price: $7,995 Buy It Now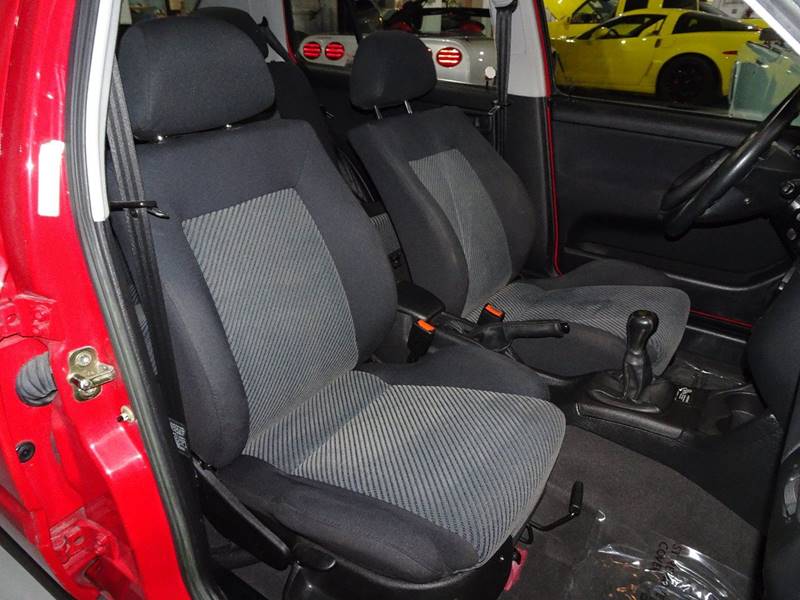 ATTENTION VW FANS! ONLY 31K MILES
1998 Volkswagen VR6 Performance Sedan
One of the most touted combinations in the VW world!
Mention VR anything and eyebrows rise.

This pup has ONLY 31k Original Miles

It is Red Exterior over Dark Charcoal Interior
It has Alloy Wheels (factory unchanged)
It has a Sunroof!
Power Windows among other standard features makes this One Red hot Ride.
Very Nice Car and Sure to Please!
All our cars have warranties implied and extended available as well as Financing.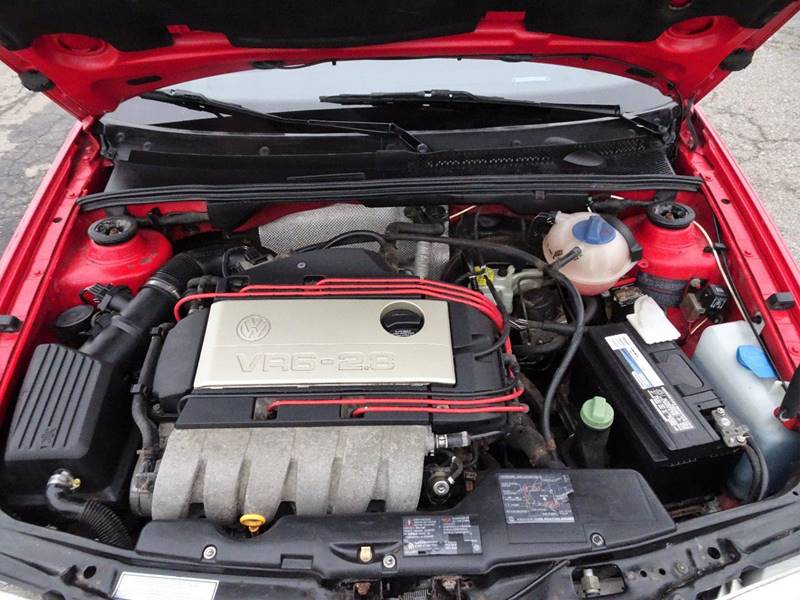 The '3VW' VIN indicates this was a Mexican-built Jetta GLX VR6, which doesn't sound quite as appealing as the German-built models at first – but in all honesty, the Puebla plant had it pretty well sorted by '98 and these overall had better build quality than the Westmoreland cars had. However, you can still see some of the Mk.III idiosyncrasies here, as the driver's door trim is falling off in typical fashion. The GLX model generally came loaded; this meant standard foglights and rear spoiler, smoked tail lenses, 15″ BBS-design 'Bugatti' wheels for this model, anti-lock brakes, air conditioning, heated power mirrors, upgraded radio, multi-function trip computer, white-faced gauges, traction control, power sunroof, and power windows were all standard. So, too, were sport seats. In fact, the only real options were to upgrade to a 6-disc CD changer, heated and leather seats, an automatic transmission, and heated windshield sprayers. This car lacks all of those additional items and is unusual in that it was specified with cloth seats – most had leather, as the GLX was aimed at an upscale crowd.
The color is that great VW standby Tornado Red and throughout this car looks impressive. The racks may be factory-option as they're the correct shape, but my Mk.III Golf K2 racks were all black – so these could be Thules, too. With low miles and in great shape, this car seems like it should be collector-status. The price is quite reasonable, too, at $7,995. It's got a great VR6 with good performance. It's got low miles. It's in great shape. It's got a manual transmission and cloth sport seats. As a 'poor man's M3', this one should be viewed as a great deal and a bargain compared to that Harlequin, which is up to $3,000 so far. Yet most enthusiasts continue to turn their nose up at this car.
Why?
Thanks to our reader Chris for the spot!
-Carter