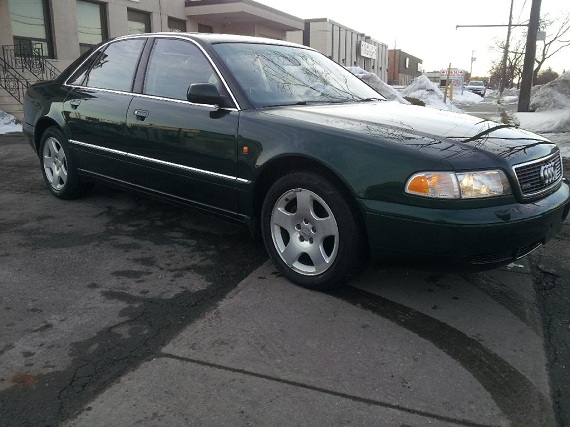 I'll make no excuses for my love of the Audi D2. Sure, it helps that I owned a D11 V8 Quattro, but the reality is that the D2 was, at least in my opinion, a better looking car than its competition from BMW and Mercedes-Benz. It was clear when the original "Aluminum Space Frame" (ASF) concept launched in 1993 that Audi had jumped the game up. No longer would they rely on a restyled mid-size car for their top of the range executive sedan; the A8 represented an entirely new direction for the company, with revised design language that would last two generations as well as substantially altered technology. That technology made the A8 much lighter than it looked; through use of aluminum, the curb weight of the large A8 was about the same – despite increased levels of luxury, legroom and soundproofing – as the outgoing V8 quattro. Sure, at around 4,000 lbs, it's no featherlight; but it wore its weight well and elegantly, making it seem like a much sportier and livelier car than the numbers alone would suggest. Then there was the presence that the A8 just oozes; much like the beloved BMW E38, the D2 manages to look long, low and aggressive while still seeming elegant and refined. It's a combination few large sedans are able to pull off, and from a looks perspective, it's hard to argue that either of the successive generations of large Audi have surpassed the good looks of the D2.
From a buyers perspective, these cars are also the bargain of the "Big Three" German executives. Generally it's hard to find a late 1990s A8 in very good condition, but when you do it's a bit of a treat because they're generally on offer for about the same money that gets you into a decent A4. If you're looking for refinement, there's simply no contest between the two; the A8 wins hands down any day. Coupled with all wheel drive and the quite capable 310 horsepower 40V V8, they're no slouch on back roads or highways, either. Today, we're excited to feature this lovely, great condition Canadian-spec 1998 A8 4.2 Quattro from Enthusiast Auto Sales: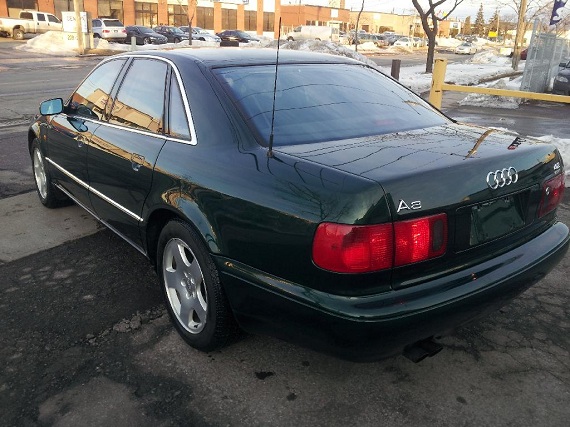 Year: 1998
Model: A8
Engine: 4.2 liter V8
Transmission: 5-speed automatic
Mileage: 149,769 km (93,062 mi)
Price: $4,995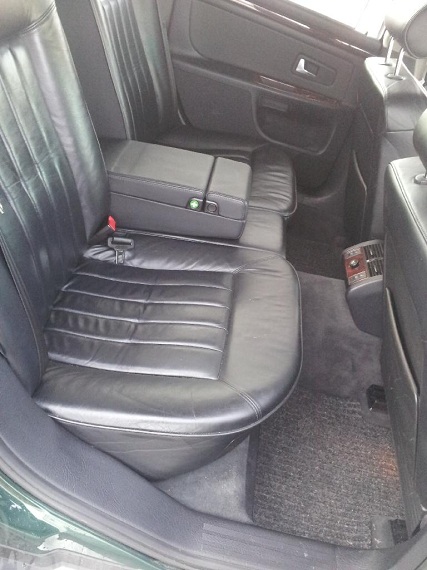 Enthusiast Auto Sales is happy to offer a rare chance at a rare car with rare to find LOW mileage!

1998 Audi A8 Quattro, the brand's flagship sedan with an incredible 149xxxKM (90K Mi) on it.
The 4.2L Engine is silky smooth and powerful. No leaks, no noises of any kind. Well maintained and serviced regularly. No check lights on the dash.
The All Wheel Drive system paired with a Auto/Manu Shifting transmission is the perfect combination for everyday Canadian driving, whether you are tackling 3 feet of snow, commuting on a HWY, or attacking a country road in the summer, the performance and the sheer pleasure of driving this car will keep a permanent smile on your face.
The car is fully original, the all aluminum body is in spectacular shape and ready to pamper all of your senses for years to come.
Being the top model it comes FULLY optioned with every imaginable feature available in its time;
Power Windows, Locks, Keyless, Power Trunk,
Power/Heated Seats (front AND rear)
Lumbar support (front AND rear)
Power headrests (front AND rear)
Power Rear Sunshade and Manual Side Shades
Solar Sunroof (maintains consistent level of battery charge)
Foglights (front AND rear)
Bose Premium Sound System
and much more!

The vehicle comes with an accident free carproof. Owned by older Gentleman until 2012, then it was part of a private collection until it was purchased by us.

The vehicles has just been inspected, new Goodyear tires, new battery installed, and OBD emission tested. The vehicle is available with certification, please contact for more information. If sold certified, the vehicle will come fully serviced by us. Just hop in and drive.

We urge any interested parties to contact us with questions, to arrange viewing and test drive.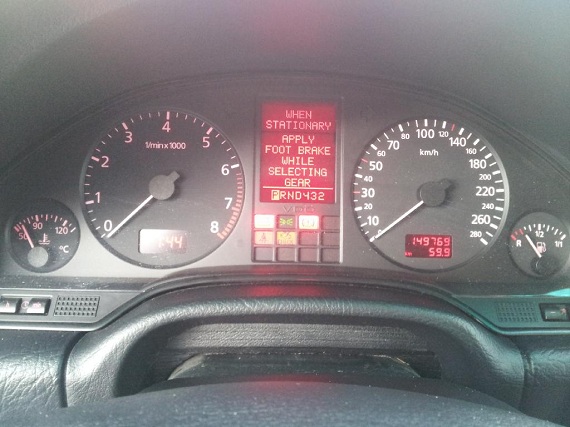 To me, this makes the "do I need the S8" question I posed a while back all the more difficult. It's generally hard to find an A8 in this condition; with only 93,000 miles and what appears to be excellent overall condition, this A8 is offered at roughly half the asking price or less of a similar mile S8 from 2001. While non-Audi owners typically fear the repairs on these cars, the reality is that many have gone well over 200,000 miles and continue to tick; my own V8 quattro made it to around 265,000 miles before I retired it from service. For $5,000, you're not likely to get any more car than this, and certainly not in this shape. It represents one of the best unsung values in German motoring; quiet and refined, this Audi will make you feel like you're a Wall Street wiz without breaking the bank doing so.
For more information or to schedule a test drive and viewing, contact Terry here.
-Carter