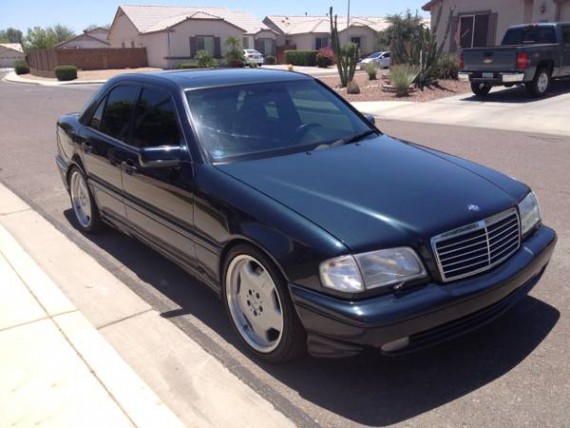 Let's start with the last line first: The C43 AMG is one of the best bargains on the market right now — if you can find a good one. There were less than 1,500 of these imported to the U.S. so there aren't many to start with. Further, if you find one that needs TLC it should be deeply discounted as repairing this car properly can add up fast.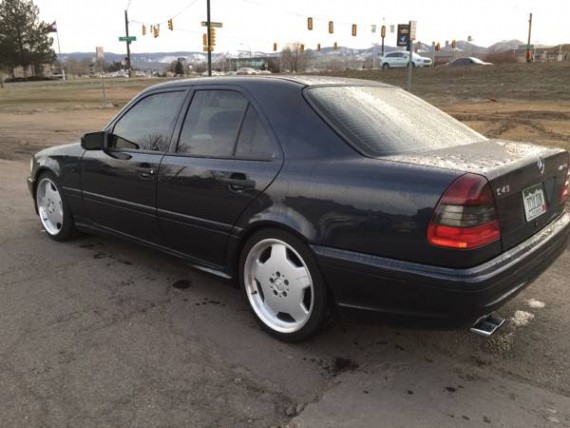 Year: 1998
Model: C43 AMG
Engine: 4.3 liter V8
Transmission: 5-speed automatic
Mileage: 137,470 mi
Price: $8,800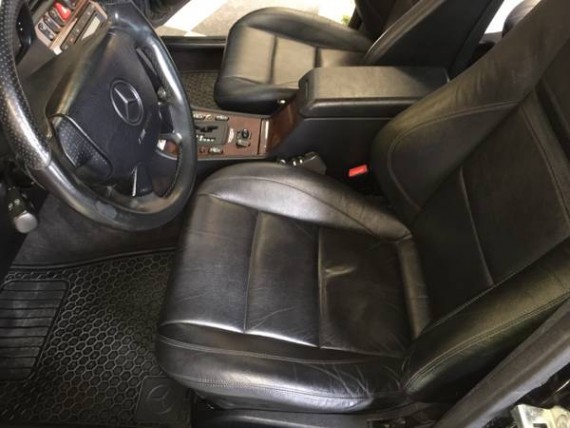 Up for sale is my rare C43 AMG, I have owned this about a year and wasn't planning to sell her. This car new was 59.000 and you can own this at a fraction of its cost. This is the first AMG built from the frame up in a AMG factory, about 3000 were manufactured world wide. Than you considered time with them disappearing due to accidents etc makes this even a rare car. This is a real good deal for under 9,000, car is a total sleeper as it has a 4.3 liter V8 with 302 HP and 302 pounds of torque. Short story about this car … 1998-2000 there were a total of 1,479, less than 1,500 of these shipped to the U.S which makes this a rare find. And are getting harder to find each day. Out of these C43's there was a special color code 189 and were painted to order, there were only 5 ordered in a AMG this color out of 1,479 cars I have one of the 5 and from the forums I belong to another guy who had one just totaled it so it makes four left. This is one of those car's people really don't know about and how rare they really are unless you have owned one or had a W202 version on the car like a C220, C230 or C280. The person I bought if from had most of its paper work and 2 magazines about the car , records etc.

I bought it with 134,000 and has 137,470 now paid $10,000 for it and it's was brought back here from Arizona. From what I know it originated from California and has never seen snow, there no rust paint holds a very good shine, no leaks of any kind. I had to replace the brakes up front with new pads and rotors ($780), tires are new front and back and come with tire warranty from discount tire ($560), also replaced the spare tire with new tire since it still had the original ($110) spare is a 17 inch with a 225 45 17, fixed the power seat issue and head rest also work now ($175) These were the things that didn't work when I bought it. The trunk pop button inside doesn't work but works from the key or push button outside, this never worked when I bought it. (I priced out used ones and goes for about $150). A/C blows cold, engine bay is real clean, has factory xenon lights, rain sensor wipers, head liner has been replaced (another issue these cars had which has been addressed).

The inside I give a 9 and is well taking care of with no rips. Interior is black which is a very popular color and the outside color is called black opal, also called emerald black or tallic. It is also called Smaragdsschwarz. This car can look black, purple, blue or green depending on the light. This car needs nothing in my eyes but really hadn't had a chance to do anything since I only had it for about a year, another car caught my interest and is the only reason I'm selling it. Will not take any low ball offers as they will be ignored. This car can only go up on value based on its rare manufacture of less than 1,500 and one of 5 this color. The wheels are a rare upgrade to 18's (18×8 front 18×9 rear staggered) from the factory they come 17 inch. Also the car was lowered with H&R springs and has H&R front sway bar. I also have the rear but hasn't been put on yet. These cars were known for there tranny issues if you have read about these but the tranny was replaced at 92,500 miles also has new battery, just tuned up, starter was replaced and I have all other receipts stating other things that have been done by other owners of this car. I also added a DEI shock sensor to the existing factory alarm which completes the cars security ($150). I also have a alpine 143bt deck installed that does Pretty much everything from Bluetooth , usb , aux and cd ($200) and also have the factory deck which I'll include.

It has never been in a accident and I believe I'm the 4th owner, feel free to check out the VIN as it will give you a clean Carfax. The only other thing it does when I bought it is the esp light will come on once in a big while but always shuts off, other owner said this is common in most W202 and more likely a sensor but I haven't gotten that far to check it yet, car comes with 2 keys (keys are the new current version) had a paint sealant done last week ($175), I know there is so much I can say about it, you also have to remember it's a 17 year old car so it has its normal wear. Seeing this will answer any questions. This AMG still even has the cell phone in the center console 🙂 The price is fair compaired to others i have seen for sale between 12k to 8k Call or text with any questions. If this interest of mine falls thru the car may not be sold. The car is used and I tried to describe it the best I can, feel free to ask any questions and will be cash in hand, no checks, money orders etc. That being said it will be sold as/is I offer no warranty or refund and I have clean title in hand….price is fair for quick sale due to the car I want will be sold to another.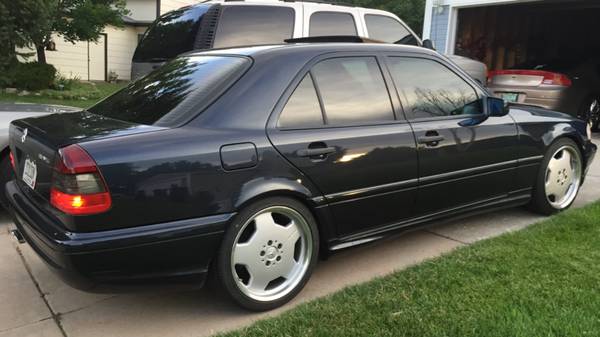 I recently bought one of these myself (to be featured soon) and it is in very similar condition to this car. However this example in Denver wears a special order paint, code 189 "Obsidian Black." As you can tell from the photos, in some light it looks black and in bright sunlight there are distinct blue/green's in the metallic paint.
The seller notes the transmission was replaced in the not so distant past, which crosses off the most notorious issue these C43s encounter. For a full rebuild I've seen quotes in the $3,000 range, which represents a significant percentage of the purchase price and one of the reasons values have remained low. Of course it's also an automatic only that was competing with the dominant e36 M3 of it's day. Having owned both now, the C43 would be an absolute demon with a manual! But I have to say for 90% of the driving duty most will serve, it's a fine transmission.
Otherwise I like the addition of the E55 18″ monoblocks and H&R suspension. This combination fits the wheel well much better and easy enough to reverse if you want to keep it stock. The seller also notes a number of recent repairs, including the seat adjustments which are well known for breaking prematurely. I also see a nice stack of receipts which is reassuring at purchase and for the next owner. At $8,800 in what appears to be a solid 2 to 2- condition, you'd be hard pressed to find a better balance of performance and quality at this price in anything else.
dc