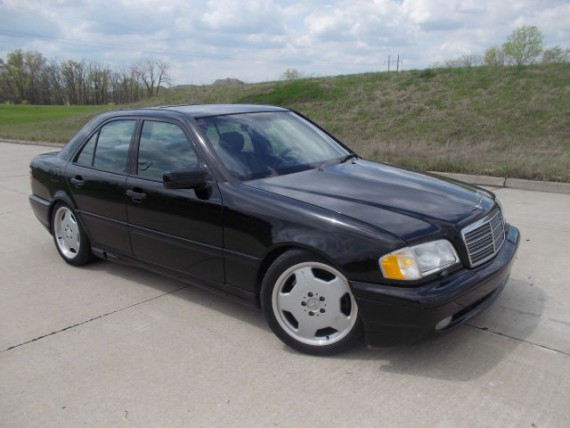 Ah the late 1990's, what a great time to be alive. I was in middle school, enjoying things like playing Quake II and Goldeneye 007, perhaps the occasional R rated movie if the right person was taking tickets at the local two plex. The US economy was booming thanks to a rapidly expanding industry related to a little thing called "the world wide web" and there were a whole lot of folks out there with disposable income who had no idea how to spend it. Like any good automaker, the folks at Mercedes-Benz worried about these youngsters with more money than sense and set about finding a way to capitalize on their new found wealth. The result was a juiced up W202 C-Class, the first car to be completely assembled by AMG and the first to feature a Mercedes Benz V8. The C43 AMG would set the stage for the next generation of AMG vehicles and without this car who knows if we'd have ever gotten the glorious C63 AMG.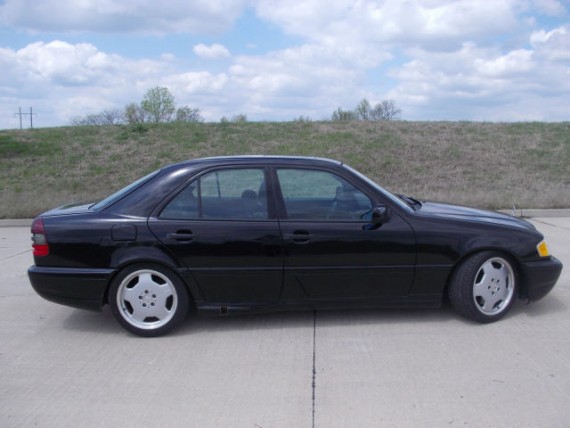 Year: 1998
Model: C43 AMG
Engine: 4.3 liter V8
Transmission: 5-speed automatic
Mileage: 95,685 mi
Price: $6,995
1998 Mercedes C43 AMG. 96K. ABS. Climate Control. Heated/Leather/Power Seats. CD/Ipos. Keyless. Alloy. Fogs. Sunroof. Clean Title. One Owner. Passed mechanical and safety inspection. More pictures of this vehicle and of the complete inventory are available on our website: ****WWW.ACCUMOTORS.COM**** 866-724-4304 Store Hours: Monday-Friday 9AM-6PM Saturday 11AM-5P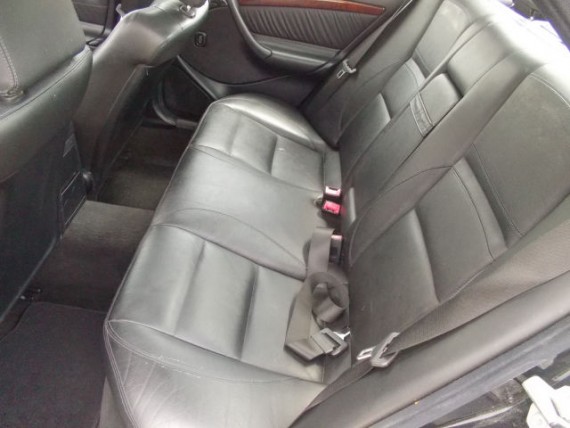 If I was to make a list of under appreciated Mercedes Benz models, I'd be hard pressed not to put the C43 AMG at the top. Sure the C36 is even further off most enthusiast radars but that's because the car was aimed directly at the E36 M3 and I think it it is universally agreed upon that the BMW is the better of the two. By adding a V8 to the small sedan platform AMG set themselves apart from the competition, a move that was not countered until the introduction of the B6 Audi S4. The C43 was ahead of its time in many ways, stuffing a big engine into a small package and borrowing parts from high end models like the SL 500 and E55 AMG. After a massaging from AMG the W113 V8 made 302 hp and 302 lb-ft of torque, not too shabby for a 2755.8 lb car.
Though it was relatively light and had a stout engine, the C43 never quite gained the same recognition as its competition. I think the lack of an available manual gearbox is largely to blame. The 5-speed automatic lifted from the SL500 was supposed to learn a driver's habits but fell short, as many of the automatics of the era did. A proper 5 or 6-speed manual in this car could have completely changed the vibe and quite possibly the course of history. Instead, it was the first in a long line of AMG hotrods that are a blast in a straight line but not so much when tossed into a curve. Still, the car has its fans and I would count myself among them, mostly because I love an underdog.
Only 1,500 C43 AMG vehicles were brought to the US making it much rarer than the E36 M3 sedan. Despite being rarer and more powerful, these cars are still cheaper than their Roundel-ed competition. This example is quite clean, has under 100k on the clock and yet it is offered at the same price as most 150k + mile E36 M3s are. I haven't driven one of these cars but I'm honestly quite curious because I love the AMG Monoblock wheels, I know that steering wheel has to to feel fantastic and I've never met a heavily bolstered seat I didn't like. Much like the W201 2.3 and 2.5, I think the C43 AMG is overshadowed by the BMW it was intended to square off with. Sure it might be bad for Mercedes' lore but it's good for those of us who want a fun little four door from the days of our youth. I bet these will rise in popularity quite considerably as the E36 M3 market continues to spiral towards E30 territory.
Cheers,
-Andrew