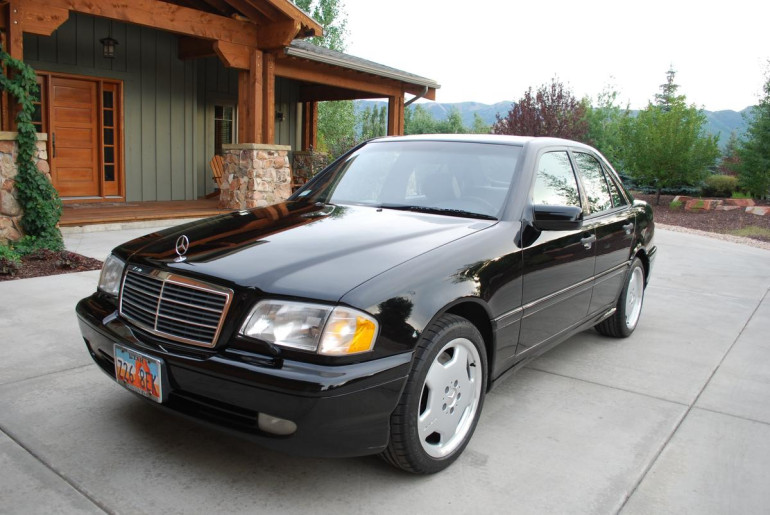 While it wasn't the first in-house collaboration between Mercedes-Benz and AMG, but the C43 AMG is where the high horsepower madness with the tuning arm began. When the W202 C class debuted, the first to wear the AMG badge was the C36. This sedan was certainly no slouch with 276 bhp. But Mercedes didn't stop there. For 1998, they C43 appeared with a 4.3 liter V8 under the hood. The car now had 302 horsepower, which wasn't a huge increase, but the power delivery and soundtrack was addictive. With the C43, Mercedes proved that the old muscle car formula of putting a big engine in the smallest model proved to be alive and well. This black C43 for sale in Utah has just over 100,000 miles and would be a good choice for the speed freak that wants to fly under the radar.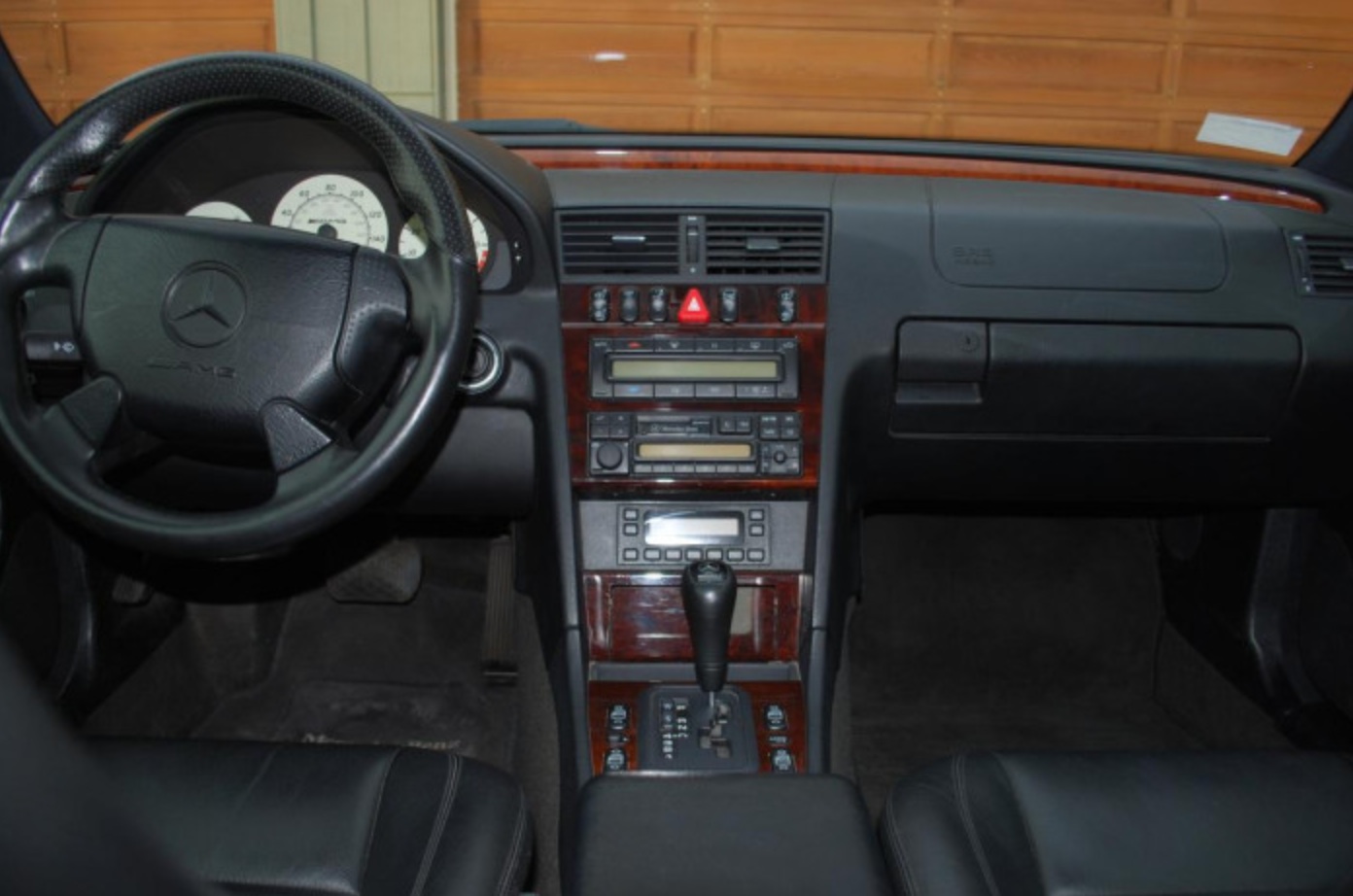 Year: 1998
Model: C43 AMG
Engine: 4.3 liter V8
Transmission: 5-speed automatic
Mileage: 105,500 mi
Price: $12,000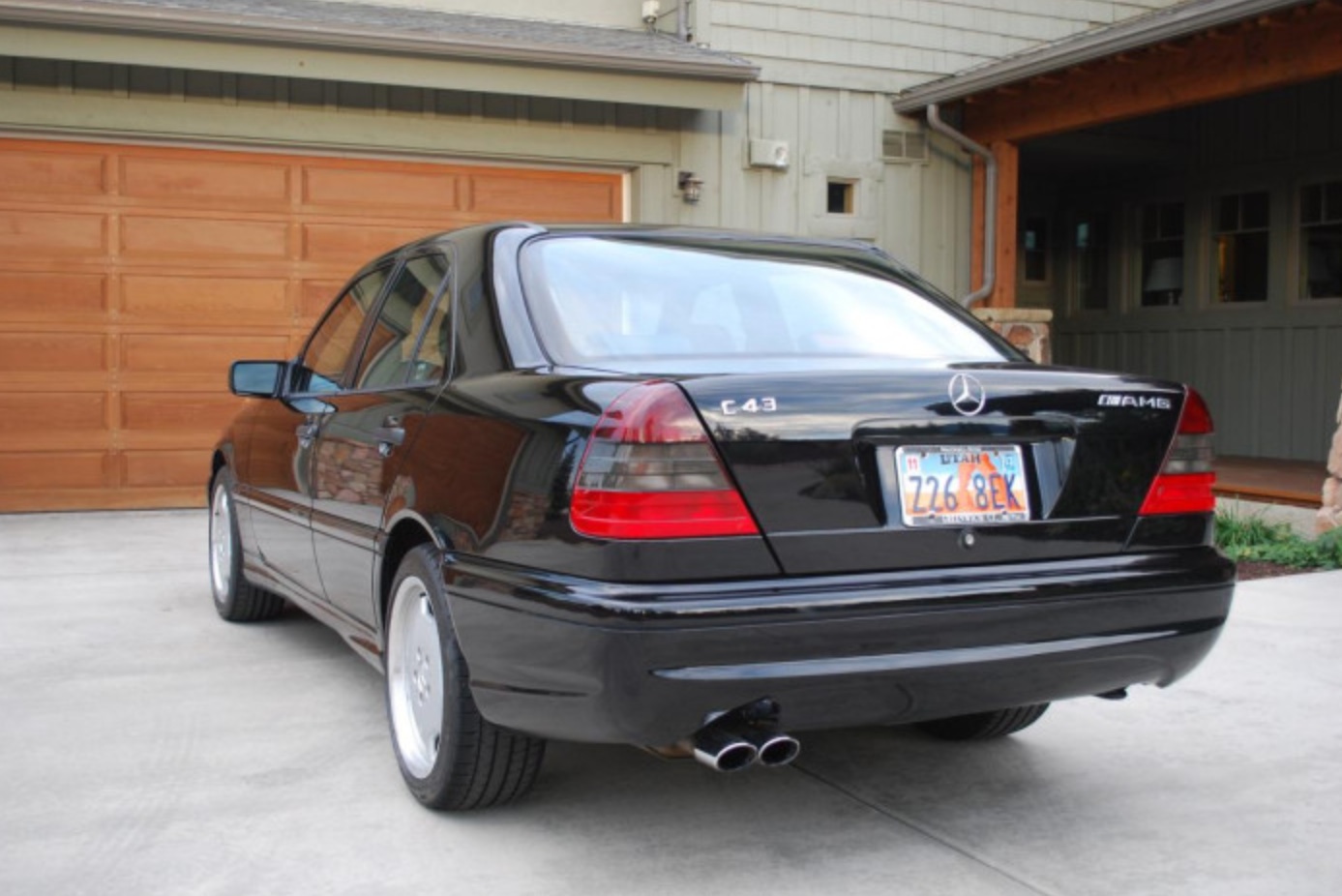 Regrettably, I need to sell my C43 AMG. I moved to Utah several years ago and the car is now a summer driver. I bought another collector car a few years ago and concluded that one of them needs to go to make room in my garage (my winter driver has been sitting outside). I am the second owner of this car, which I purchased from a Mercedes-Benz dealer in 2002 under their certified pre-owned (Starmark) program when it had 33,000 miles. The car came equipped with xenon headlamps with headlamp washers, rain sensing wipers, charcoal colored power adjustable leather sport seats, and moon roof. I installed a trunk mounted six-disc CD player. The car now has 105,500 miles, driven by an adult, non-smoker driver. It has been dealer maintained, is all original (including glass) and is in excellent condition. All scheduled service is up to date (last dealer service May 2013) and I have been meticulous about repairing and replacing needed items as it goes in for service at the dealer. I replaced the tires in July 2013 with four Michelin Pilot Super Sports. I have all service records as well as my original purchase documentation. The interior has very light wear and is unblemished. The car has always been garaged and the original paint is in excellent condition, other than minor paint chips on the front from highway driving. The body of the car is unblemished except for two areas: 1) one minor door ding on the driver rear door that is hard to see unless you look at it from an angle (I tried to capture it in one of the photos) and 2) some curb rash under the front bumper that never bothered me enough to correct (see photo). The wheels are in good condition, but have some delamination around the edges and light scratches that can be seen closer to the car (see photos). The only mechanical need that I can identify is that the driver side rear window recently stopped working. The car runs very smoothly and the engine pulls strongly, as you would expect from 302 hp and 302 lb/ft torque that this AMG V8 produces.

If you are in the market for a C43 AMG and are picky, then this is the car for you! It is getting harder to find clean, well-cared for, unmolested examples in the black-on-black color combination. Please contact me if you have any questions. I have enjoyed owning this car and it"s always a pleasure to talk about it!
Price: $12,000 negotiable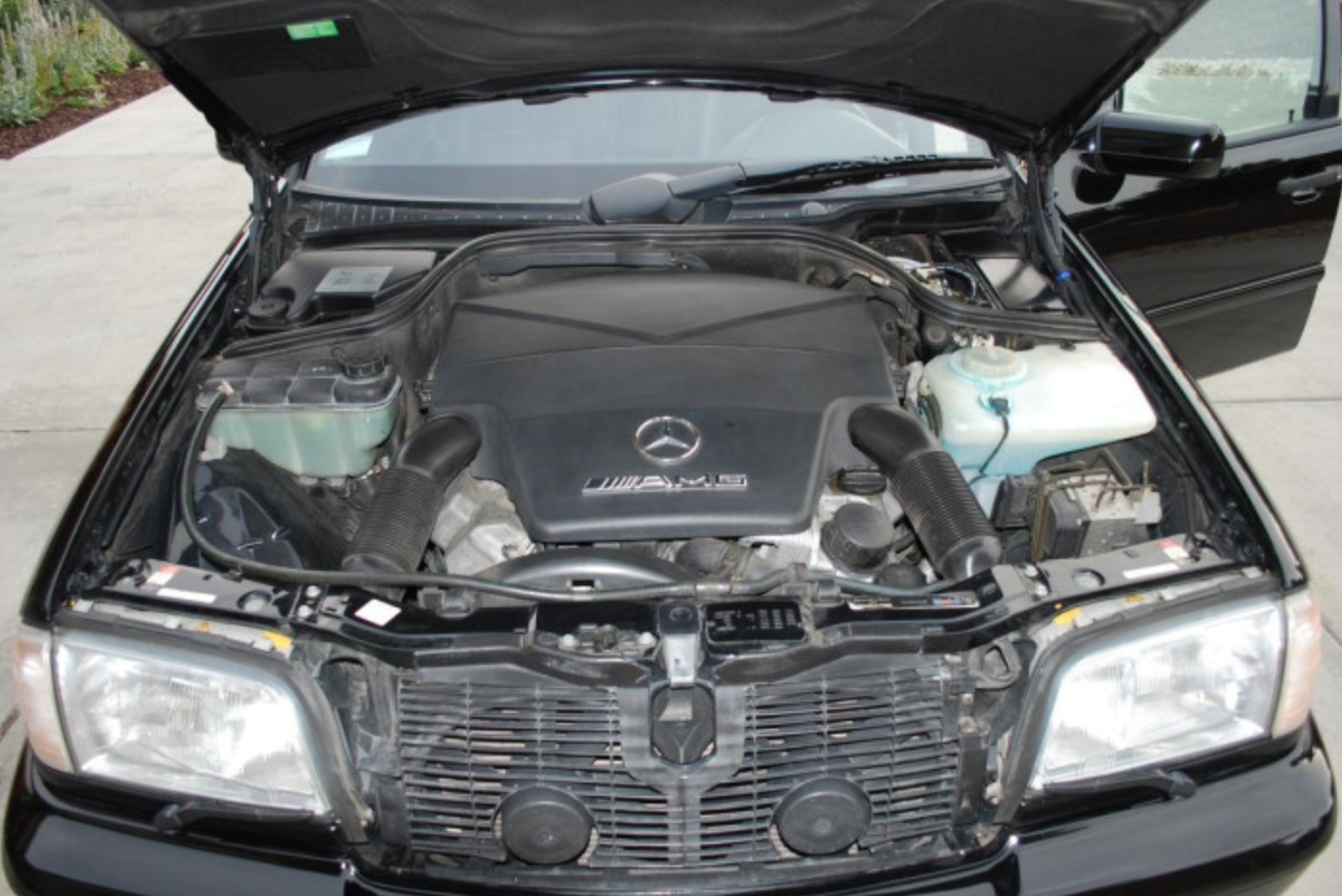 As a former owner of a W202, I can say first hand that these are fairly hearty cars and can cover lots of miles effortlessly in the traditional Mercedes fashion, but a little more power over the four cylinder variant would have been nice. Years ago I looked at these AMG versions in awe and now like most expensive sports saloons. Today, they have settled into a price range that puts them within reach of enthusiasts with more modest means. The price on this example is probably a little high, but it's good to see that the seller is willing to negotiate.
-Paul