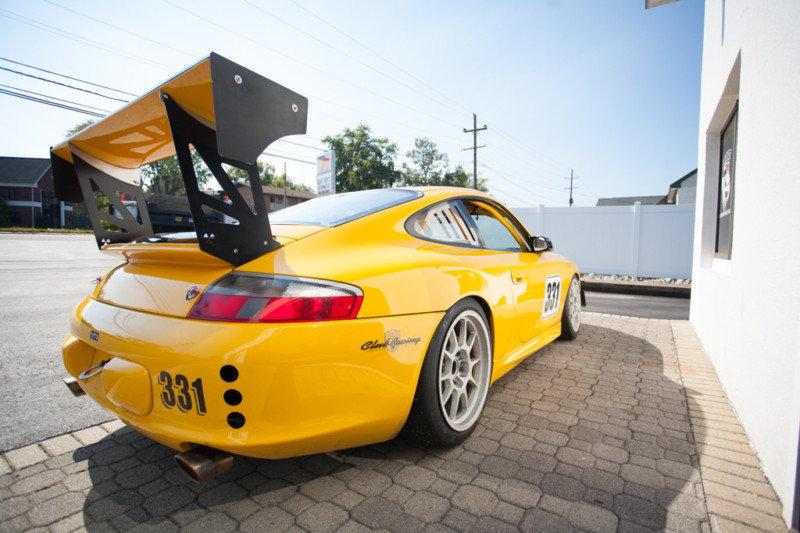 Last week on Motorsport Monday I wrote up a 1995 BMW M3 that was ready to hit the track; for under $20,000, it sure was a track weapon on a budget. But if your budget is a little bit higher, the natural choice for the German car fan is to look towards Porsches, and Porsche's out-of-the-box race car, the GT3. We've written up a few GT3s of various generations in the past few months, but the screaming deal in 911s right now are the first to hit U.S. shores, the 2004 models. Today's model was a streetable GT3 that has been modeled after the more expensive, complicated and pricey to run Cup models, and like last week's M3 looks ready to willing to hit the track in the proper Speed Yellow: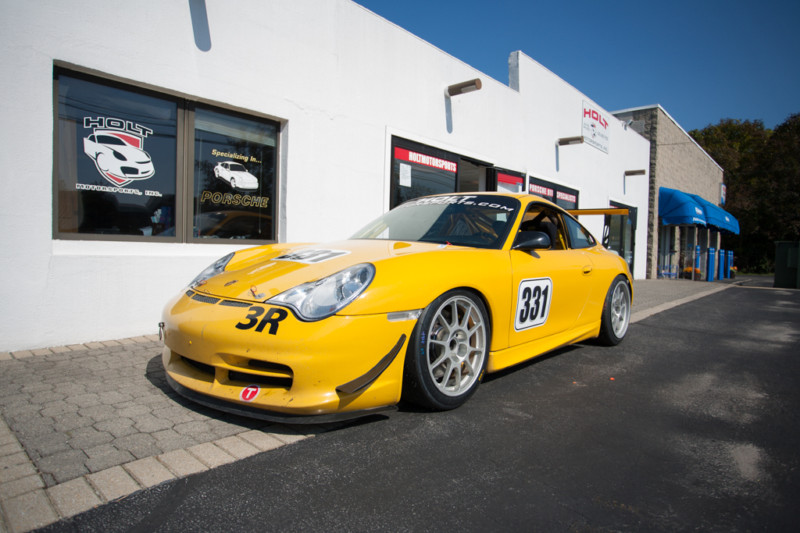 Year: 2004
Model: 996 GT3
Engine: 3.6 liter flat-6
Transmission: 6-speed manual
Mileage: 13,300 mi
Price: Reserve Auction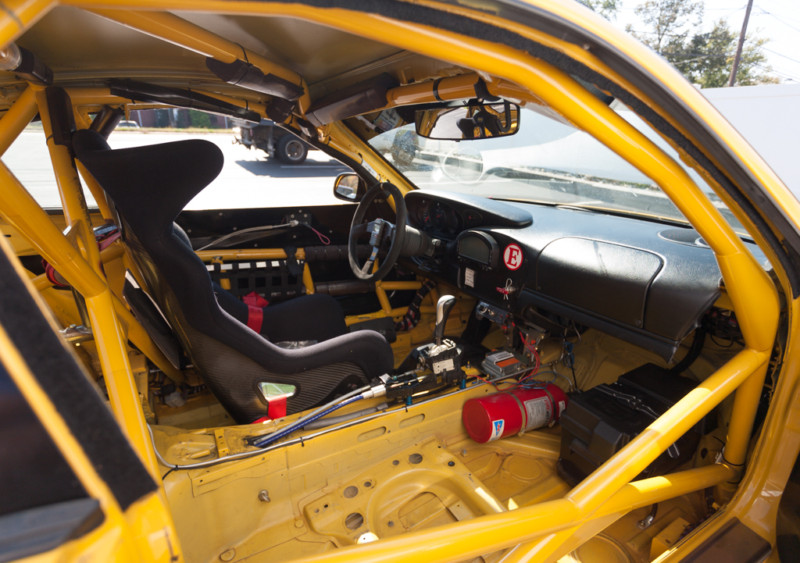 2004 GT3
13,300
2750lbs.

Factory Speed Yellow.Very Clean, Professionally prepped by DAWES Motorsports. Many upgrades to GT3 Cup Specs. PCA Logbook. California car built by GMG Racing and DAWES Motorsports. Only 12900 miles. Never hit or damaged. Ultra clean. 2:05s at Watkins Glen and 1:17s at Summit Point.
Special software for left foot braking etc. very well sorted and quick car. Will take Porsche street car trades 72/72 or 87-98 911's
Tim Holt 610-692-7100 for ANY questions

GMG exact Porsche Motorsports replica cage with additional bars from A pillars thru firewall to both shock towers and NASCAR door bars.
JRZ Shocks, rebuilt. 1000lb and 1200lb springs with tenders
2 Sets CCW Monoblock 18×9.5 and 18×12 wheels
Extra Long wheel studs
GT3 Cup/RSR race clutch with lightweight flywheel
New axles 2 races ago
SCCA PCA mast cutoff switch, battery relocated to passenger footwell with legal tray and tiedown
DAWES Motorsports fully rebuilt differential for extreme race lockup
DAWES Motorsport rear Aux. oil cooler and thermo fan
Race headers with crosspipe cat and muffler delete (much wt. saving)
GT3 RS Crank Pulley
MOMO Cup Pro steering wheel release
GT3 RS Crank Pulley
MOMO Cup pro steering wheel release
GT3 Cup front splitter and CUP vented front bumper with screens
BREMBO floating front rotors and all stainless brake lines
FVD rear ram air diffuser and airbox mod
Solid motor mounts
Cup Car shifter cables
Cup car brake cooling ducts
DAWES Motorsports FULL chassis set up, wheelbase mods and CW
Carbon Fiber rear deck lid and Cup car spoiler with 2 sets of uprights
Cup car lightweight doors
Rear Lexan window
Porsche Motorsports rear mirrors
Full monoball Suspension (Porsche Motorsports/GMG Parts)
997 GT3 Cup car F/R adjustable control arms
Cup Car/Motorsport F/R swaybars
TRG Mono ball F/R camber plates/solid rear upper control arms
TRG Front swaybar spherical links/Tarrett toe arms F/R
997 Cup rear rotors
Litronic headlights
10lb on Board fire system with engine bay/Frt and driver nozzle

9-26-13 **All new fluids/Pagid RS 14 pads and 2 sets of Pirelli slicks 3 Sets of Hoosier R6′ DOT tires

Car is ready to go. Call Tim Holt 610-405-2911 or 610-692-7100 for any and all information. Just aligned and set up for Summit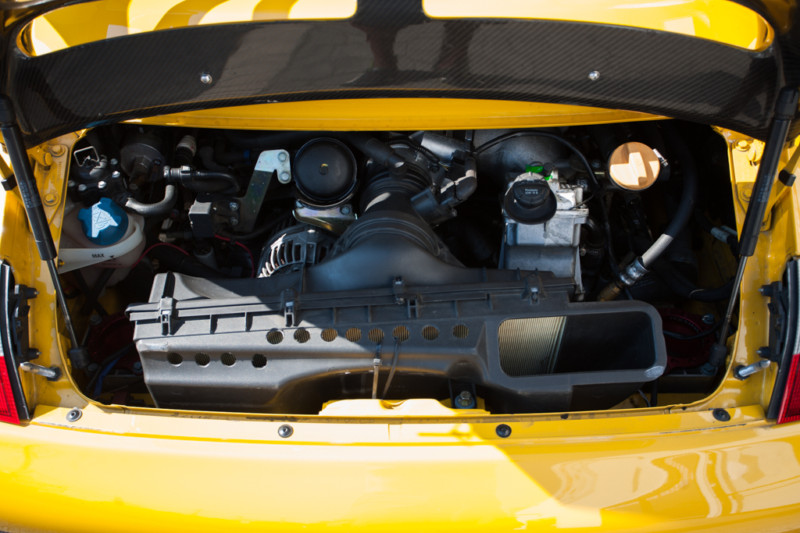 Like most of the cars we have featured in Motorsport Monday, add up the build sheet and you'll quickly see that the price of this car is much less than just what it would cost to build. Even the three sets of Hoosiers alone would set you back the best part of $5,000 in tires shipped and mounted. Dawes and GMG both have great records for building these cars; get this to the track and it won't be long before you're flying. For less than a third of the price of a new Cup car, this car would offer 90% plus of the thrills without the overhead and operating expense. The 996 might not be the prettiest 911 ever made, but it's probably the best bang for the buck in the esteemed 911 world right now.
-Carter