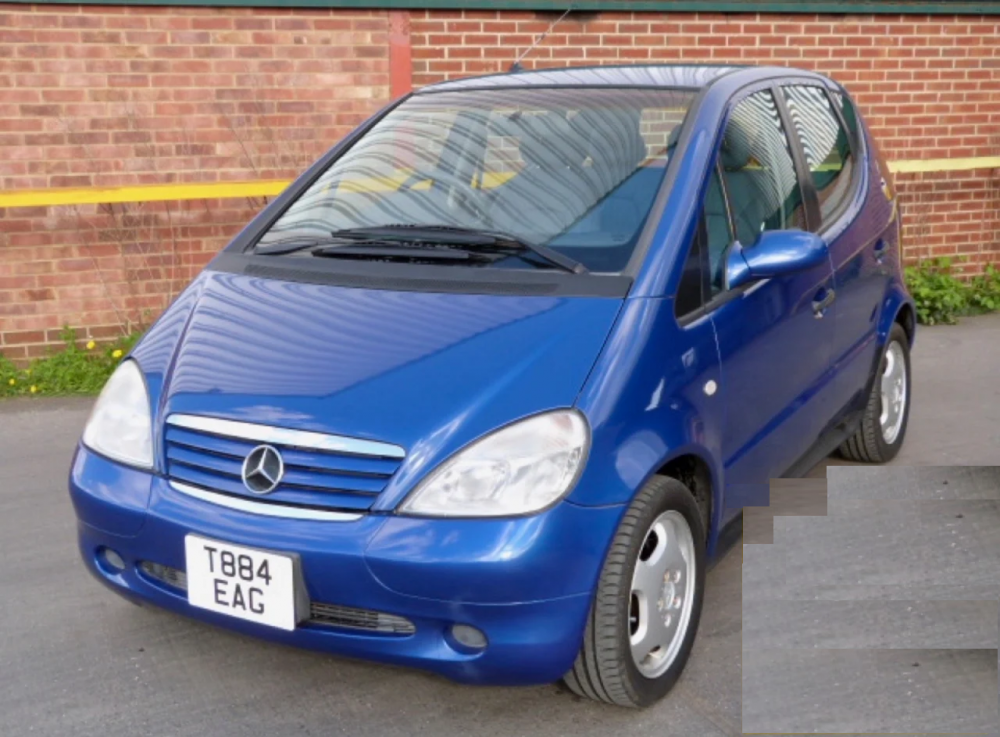 The 2019 model year marks the first year that the United States market will receive the new entry-level Mercedes-Benz W177 A-Class. It was a long time coming because there is nothing more American consumers want than luxury products on a low monthly payment. I checked out a new A220 last week at the auto show and I have to admit it was better than the C117 CLA-Class that was introduced to the American market in 2014. That CLA is a sad exercise of how cheap you can make a car and holds the record for the largest ratio of bezel to screen on a dash screen. Thankfully, a new CLA is in the works and should be miles better than the original. Nevertheless, those old cars will hang around on the buy-here, pay-lots until the end of time much like the original cheap Mercedes that started it all, the W168 A-Class.
Launched in 1997, it was Mercedes first dive into the subcompact market that was most infamously noted for failing the Swedish traditional "elk test" and looking like a giant wedge of cheese. The design wasn't by random chance, Mercedes engineers designed the car this way so encase of a crash, the engine and transmission would slide underneath the floor below the pedals rather straight into the occupants in the front seats. The front wheel drive layout allowed this as well as there was no need to deal with a driveshaft preventing anything from sliding. Still, this car needed to compete in the subcompact market so it couldn't be twice the price of competitors. That meant making the interior resemble a children's play-place and passing it off as funky and modern. Those late '90s were a crazy time after all. These sold reasonably well with 1.1 million units leaving dealer lots between 1997 and 2004 thanks to their small stature ideal for the city streets and tight parking of traditional European cities. Now, over 20 years later, a well-used A-Class can be had for the price of a modest vacation to Ocean City, Maryland and even the nicest examples, like this example for sale up for sale outside of London, don't command a high asking price. Thing is, are they even worth it?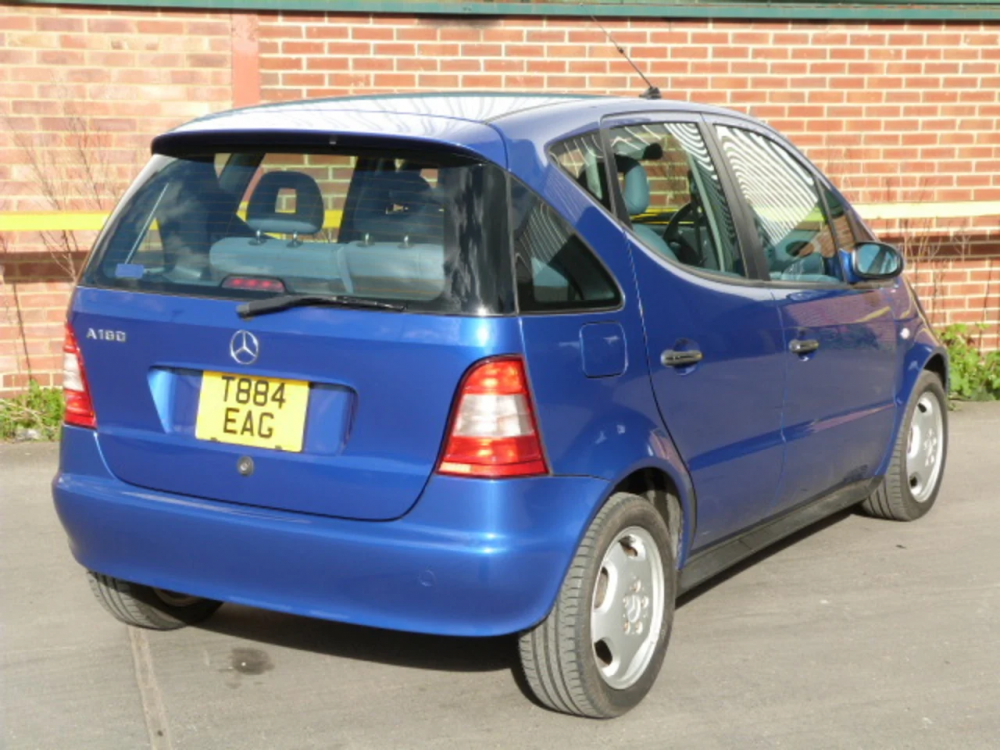 Year: 1999
Model: A160
VIN: N/A
Engine: 1.6 liter inline-4
Transmission: 5-speed automatic
Mileage: 6,900 mi
Price: £3,495 ($4,507 Today)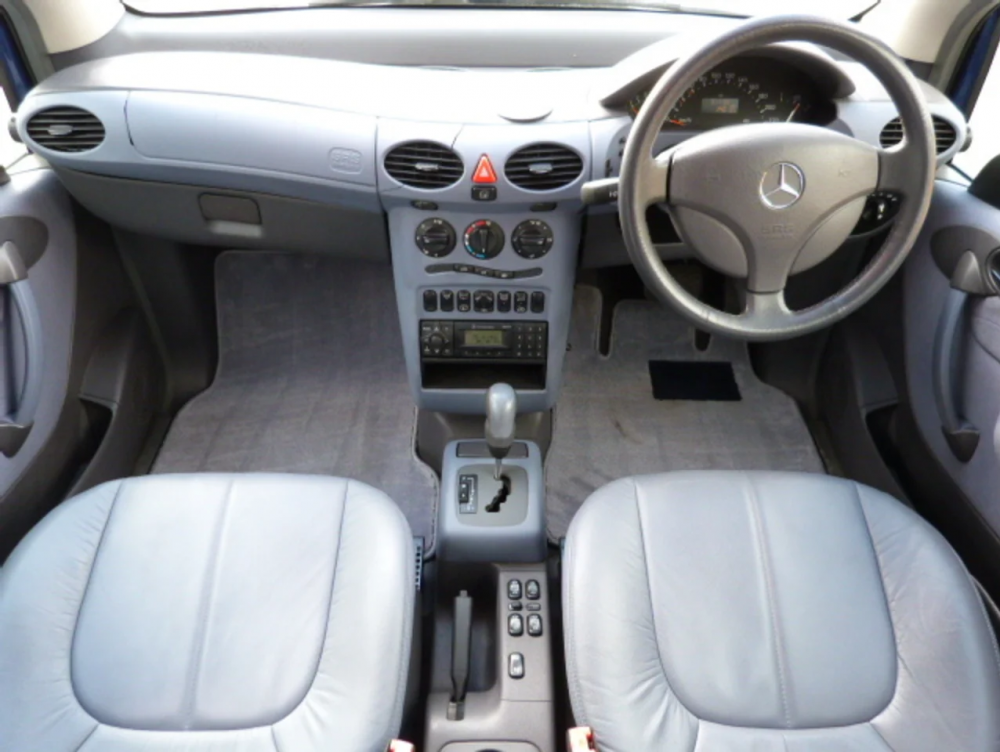 Immaculate Condition, Only 6,900 Miles From New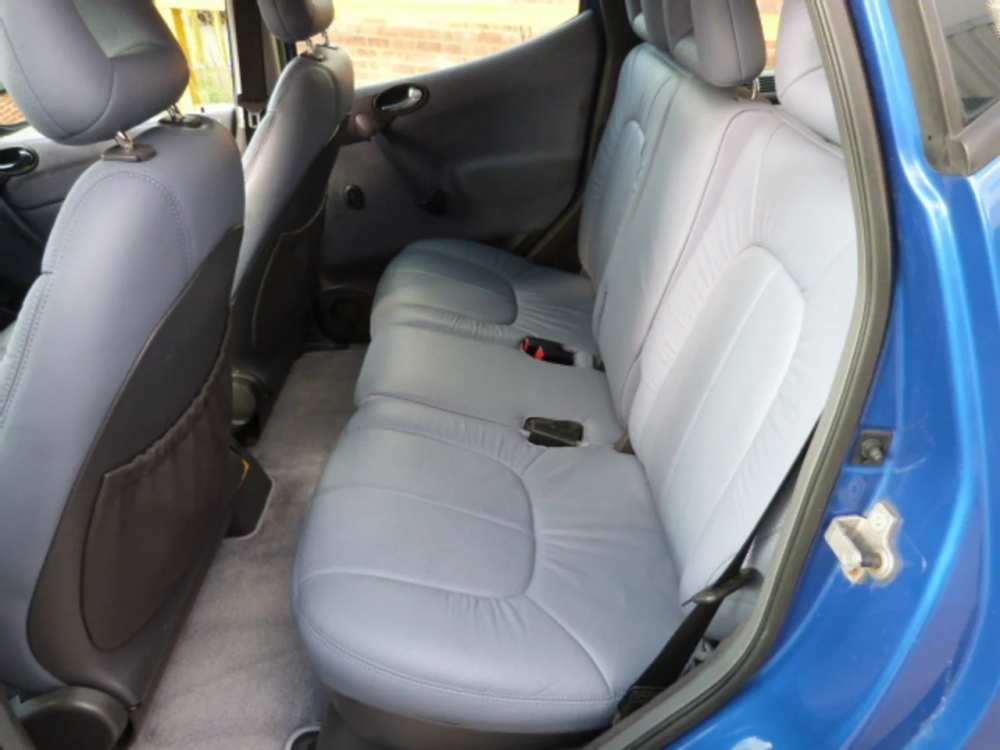 I think the rule for this car when it was built is that anything that wasn't the carpet or seats in the interior had to be made from plastic. It is impressive how far they went with that notion and even better is how the dash is curvy in the middle. Of course, you can see there is a giant foot-long crack in the dash even though this A-Class only has 6,900 miles. Thankfully, the rest of the interior seems to have survived but you can probably take a guess at what one looks like with 116,900 miles. On the outside, everything looks as it should and this lucky model is actually equipped with real Mercedes alloys and not steelies that most of them were sold with. Under the very slanted hood is 1.6 liter inline-4 that makes 101 horsepower and 111 lb⋅ft of torque. Top speed? 113 mph. I am willing to bet that going 85 mph is terrifying enough let alone getting up over 100.
So what are these things worth? This example with almost no miles on it is asking only $4,500. Very well used examples are about half of that. That is teetering on the "runs and drives" as the basic qualification of a car and that is about it. I think if these made it to America I might think about it, but in Europe where there is a seemingly endless amount of small hatchback options, the money is probably spent somewhere else. This is one of the few Mercedes that really doesn't have a lot of parts sharing with other models, so A-Class parts are expensive relative to the overall worth of the car. That alone makes this one a tough buy. Combine that with its very "un-Mercedes-like" look and fell, and I'm going with a hard pass on these little things.
– Andrew