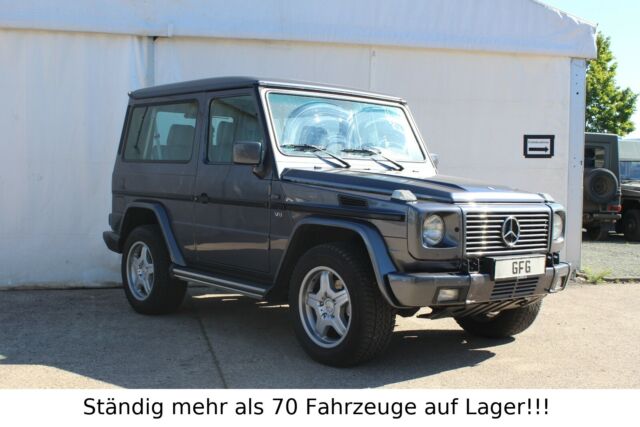 Three door SUVs are an interesting proposition. You have all the utility a 4×4 has to offer, but with less cargo space and sometimes less seats. It clearly works as we've had multiple versions of them running around for decades like the Jeep Wrangler, Land Rover Defender 90, and even stuff like the Ford Bronco. Lest we forget Germany's entry into this market, the Mercedes-Benz G-Wagen. These have also been around for decades but as the years went on, demand for five door models has been so great that it is rare to see a W463 G-Wagen. However, today I ran across a 1999 three door in Germany and it isn't just your normal W463, this one is one of the very few G55s made in the short body.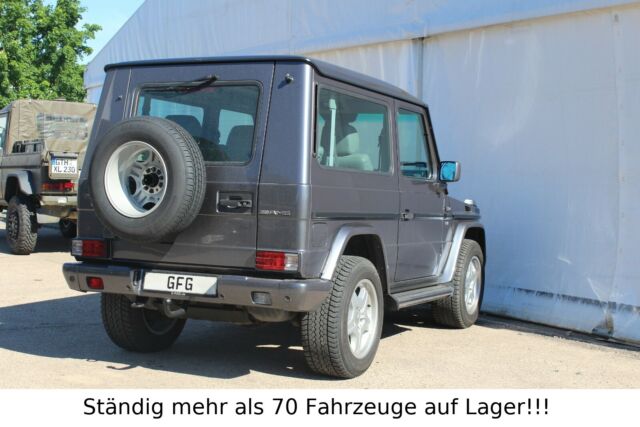 Year: 1999
Model: G55 AMG
VIN: WDB4632401X117926
Engine: 5.4 liter V8
Transmission: 5-speed automatic
Mileage: 231,265 km (143,701 mi)
Price: €39.900 ($45,350) Buy It Now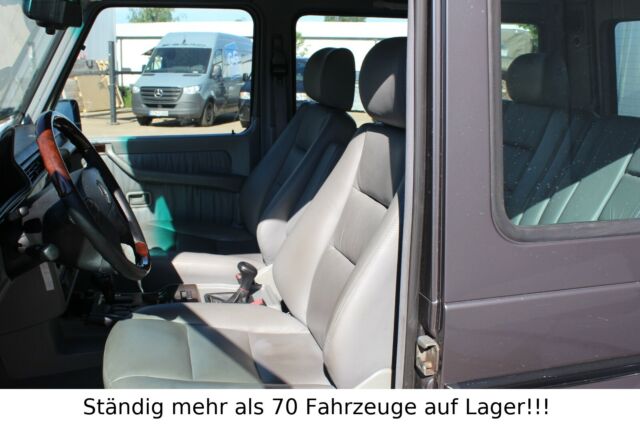 vehicle description
One of 3 originals built AMG in the short version !!!

CLASSIC G 55 SHORT IN GOOD ACCIDENT
CONDITION WITH NO BEULES / SCRATCHES! NEWLY PAINTED!
NEW LARGE INSPECTION !!!
THE M113 ENGINE IS AMONG THE BEST MERCEDES ENGINE, A RUNNING CAPACITY OF 500000km OR NO MORE RARE.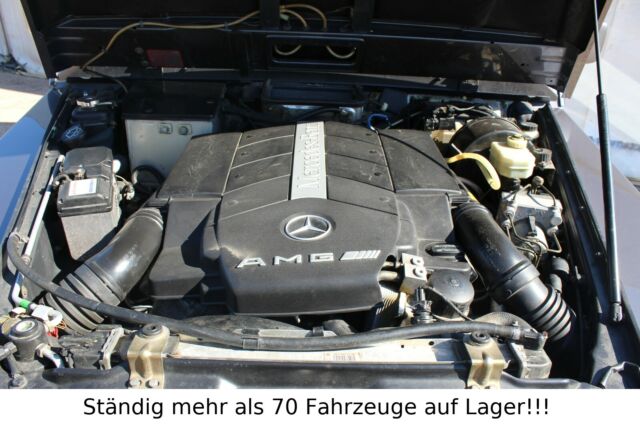 This is honestly the first time I've ever seen a three door G55 come up for sale. The thing is, this 1999 was born as a regular G500 then converted after at the factory at the AMG factory in Affalterbach. It looks it was shipped straight there for the conversion because it has all the paperwork and the gauge cluster is borrowed from the W210 E55. Under the hood is the same M113 5.4 liter but the intake setup looks similar to that of the S55, not E55/CLK55. One thing to add is that AMG logo on the engine cover is all wonky with the spacing and it actually backwards. Not sure what happened there. The wheels are also off a later G55 as you can see there is a 16″ wheel mounted on the rear door although I'm wondering how they originally fit those wheels over the big brakes in the front.
For all these unanswered questions, I'd be the first in line to spend nearly $45,000 on this thing. AMG Gs hold their values much better than regular models, and this being a rare three door makes it even better. The ad description says only 3 were ever produced, and given this is the first one I've seen come up for sale, I don't find that hard to believe. However, this car is for sale in Germany and isn't eligible for import for another four years. Such is life. My guess someone in Europe snags this thing up very soon.
– Andrew