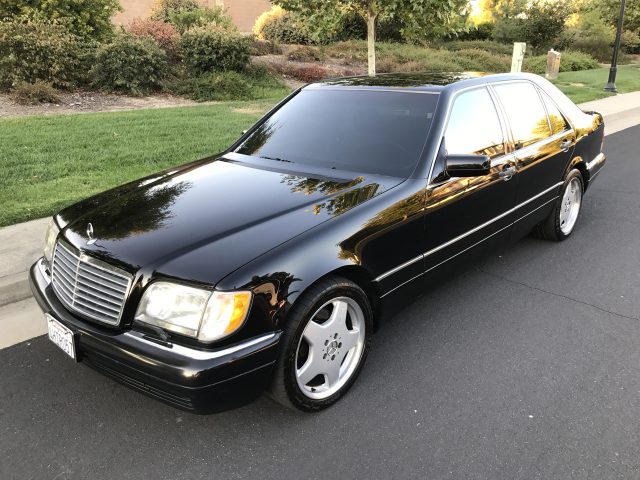 The final year of 1999 for the W140 Mercedes-Benz is one of those "hindsight is 20/20" things. At the time, no one probably had any idea that 1999 would be considered by many to be the last of the true over-engineered cars from Mercedes. From the mid-1950s, the S-Class was basically the standard for full-size luxury cars. So the year 2000 rolls around with the launch of the W220 and everything is status quo with the S-Class, right? Not really. I don't blame Mercedes for going tech heavy with the W220, it is what needed to be done to compete with 7-series, A8 and the real killer, the Lexus LS. The problem was the early W220 didn't live up to quality and reliability standards that S-Class owners were used to. Combine that with soft styling and a car that didn't "feel" like a S-Class and you have a real problem. Now it's 2017 and we look back on the W140 has the last true beacon of hope for feeling that old Mercedes charm while W220s languish for sale on Craiglist for $2,700. But right now these nice W140s aren't being snagged up like W126 560SELs are and prices reflect that. So when a nice late-model W140 does come up for sale, is it time to buy?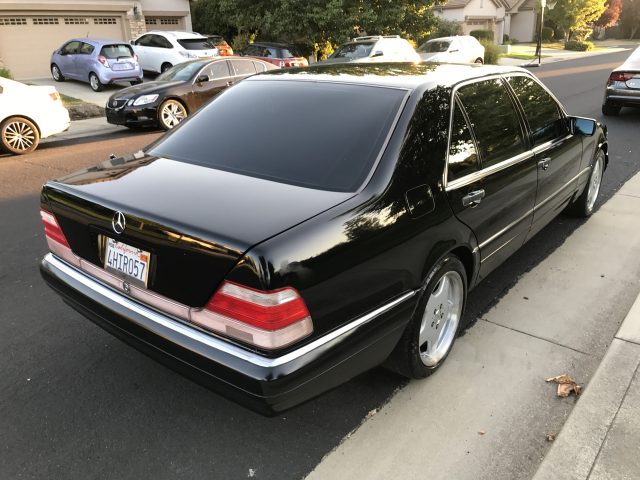 Year: 1999
Model: S500
Engine: 5.0 liter V8
Transmission: 5-speed automatic
Mileage: 154,845 mi
Price: Buy It Now $8,995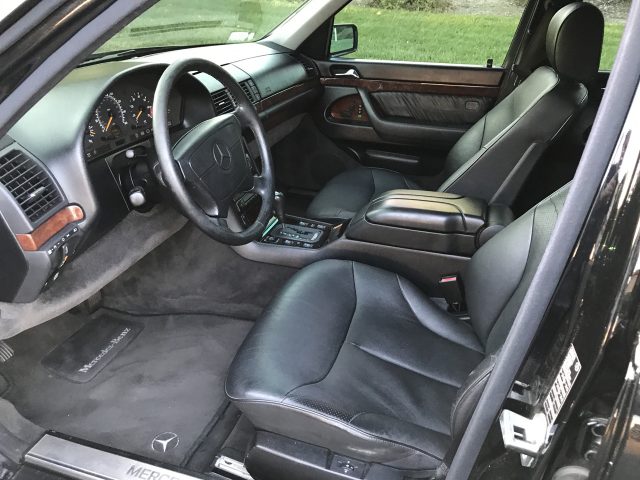 Key features: Leather, 6-Disc CD-Changer, Bose Sound, Heated Seats, Moon Roof, Tinted Windows, Xenon Headlights
You are bidding on a 2nd-owner vehicle in excellent condition. The owner is motivated to sell.
This sedan looks stylish and drives nice and smooth. Come take it home! You will be thrilled to own it. Take a look at the detailed series of 36 pictures below.

Check out my 100% positive feedback and buy with confidence!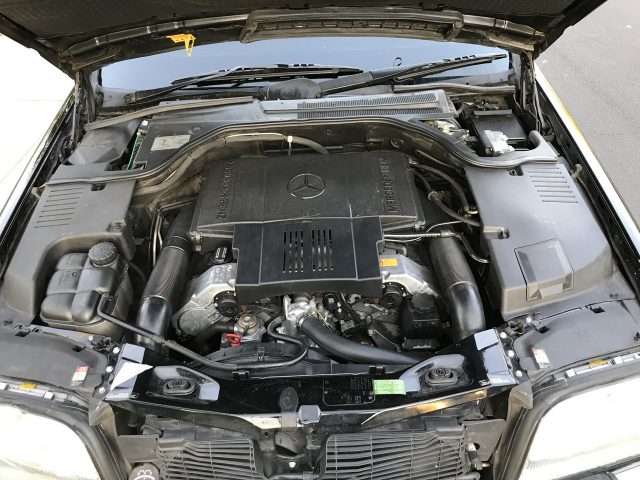 First off, thank you to whoever maintained this paint. I'm so used to seeing black paint totally ruined with swirl marks and fine scratches that I'm actually shocked to see how great this paint looks. On the inside, everything looks relatively fresh for almost 155,000 miles outside of a little wear on the steering wheel and the rear window shade button that is pushed in on the center console. A little odd for that to happen, but it can be fixed without too much trouble. Under the hood, the M119 looks to be in order but I'm always weary if a car has no maintenance records, no matter how clean it looks. The M119 is extremely stout outside of a few common things like oiler tubes, leaking camshaft magnets and these little timing chain guides located in the top of the engine. (Fun fact: Rolls-Royce/Bentley actually considered the M119 for use in the Seraph/Arnage but went with far more troublesome BMW engines instead.) Surprisingly, the tires look pretty well-worn which I don't see too often with vehicles for sale by dealers like this one.
$8,995 isn't a bad price for this car, but given the miles and the California market place, I think around the $7,500 mark would be a far better deal. The W140 market is pretty flat right now and people aren't exactly going out of their way to scoop up even the most pristine examples. The 155,000 miles isn't doing this car any favors either, no matter how clean this S500 looks. At the end of the day, this is California. You can probably throw a stone and hit a used S-Class. No need to overpay for something you can easily fine elsewhere.
– Andrew