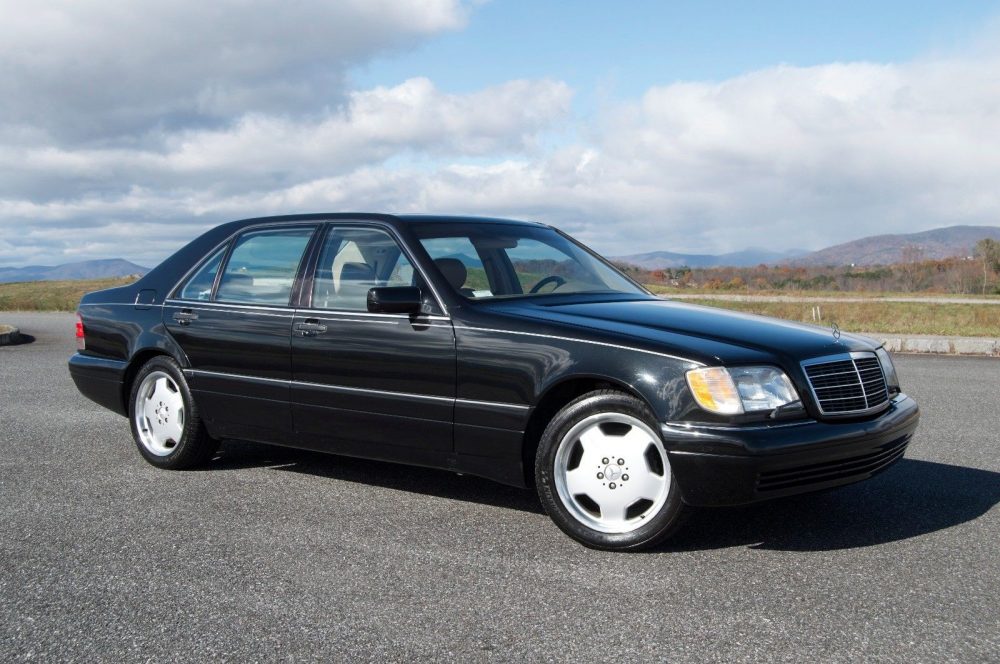 As a send off to the Mercedes-Benz W140 S-Class in 1999, Mercedes gave 600 S500s the treatment of the Grand Edition. All painted black, these cars had 18 inch AMG Monoblock wheels, the same hand stitched seats and steering wheel from the S600, a special birdseye maple woodgrain trim, privacy screens on the rear and back windows and illuminated door sills on top of all the standard things you got on the S500. Sticker price for these 600 cars was $89,500, a mere $2,000 more than the regular S500 — which is totally worth it in my eyes. Most of the time these older Mercedes-Benz "special edition" cars haven't had any impact on their value once they are past their warranty limit. But for this W140, it has been just a little different.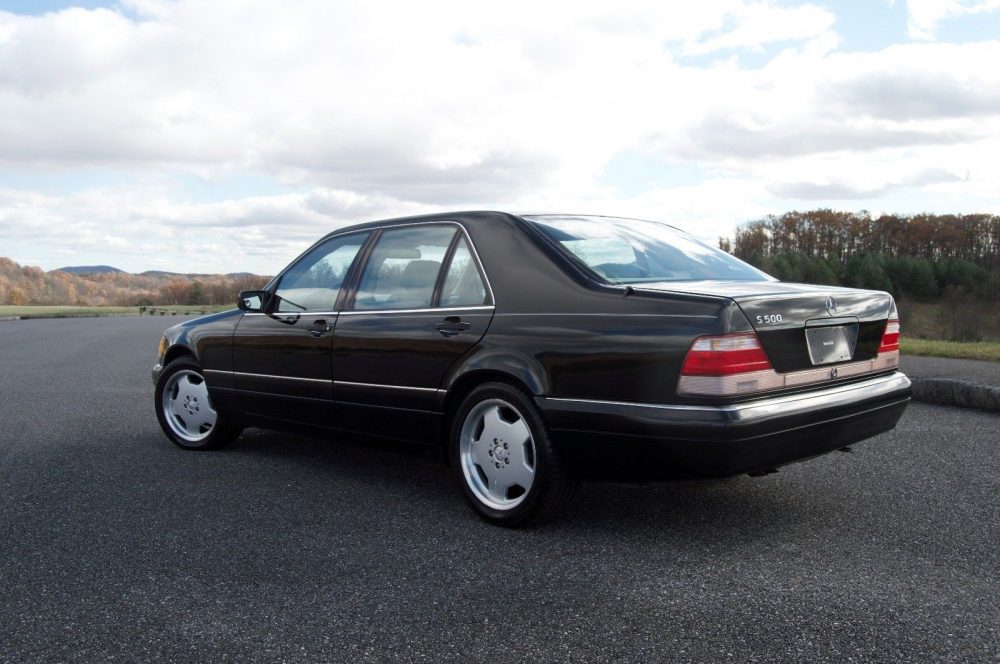 Year: 1999
Model: S500
Engine: 5.0 liter V8
Transmission: 5-speed automatic
Mileage: 92,775 mi
Price: No Reserve Auction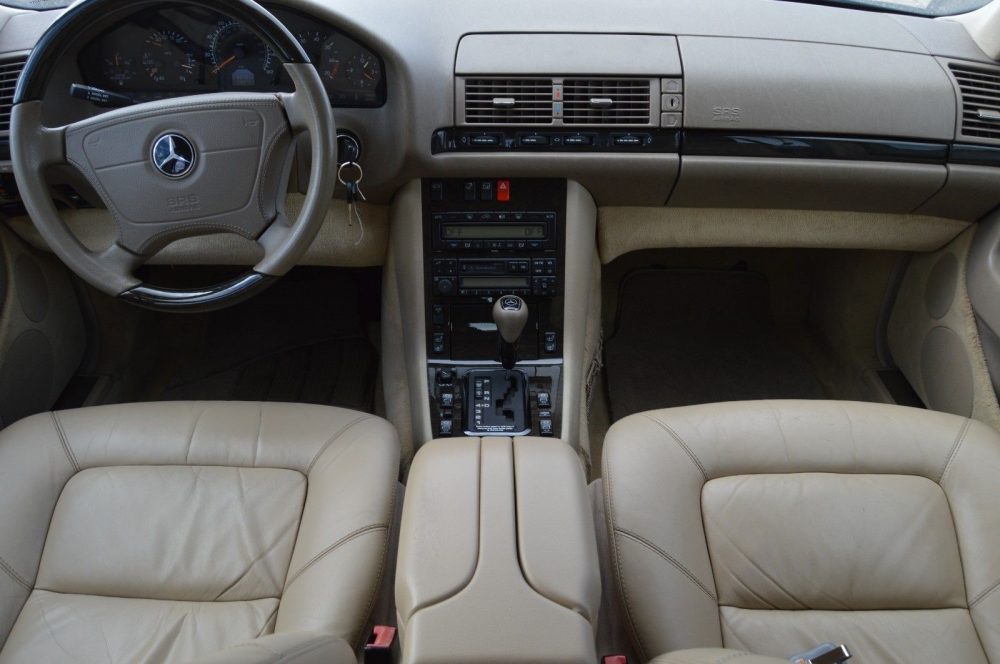 Currently selling my W140 body, 1999 Mercedes-Benz S500 Grand Edition with 92,775 miles. This car has been used as a vacation car in Florida and has spent the majority of it's life in the south. There is no rust on the car and it has always been well maintained. I just had brand new Michelin Pilot Sport tires installed on all four wheels (not cheap). The Grand Edition was only offered in 1999, the last year model for the legendary W140, with only 600 units being produced. Options include illuminated door sills, upgraded hand stitched leather seats and steering wheel (same as S600), birdseye maple woodgrain, privacy screens on the rear windows and back glass, and 18″ AMG monoblock wheels. The heated seats work very well as does the dual zone AC/Heat. There are no rips in the leather and the woodgrain is in excellent condition throughout the dash. The car drives well with a strong engine and silky smooth transmission. Paint is in excellent condition but some minor rock ships can be found upon close inspection. The radio seems to have an abnormal amount of static from the speakers which my mechanic said would just require changing out the headunit. While this car isn't a garage queen, it has been well maintained and makes an excellent driver with low miles in a rare spec. Offered at no reserve, happy bidding. Thank you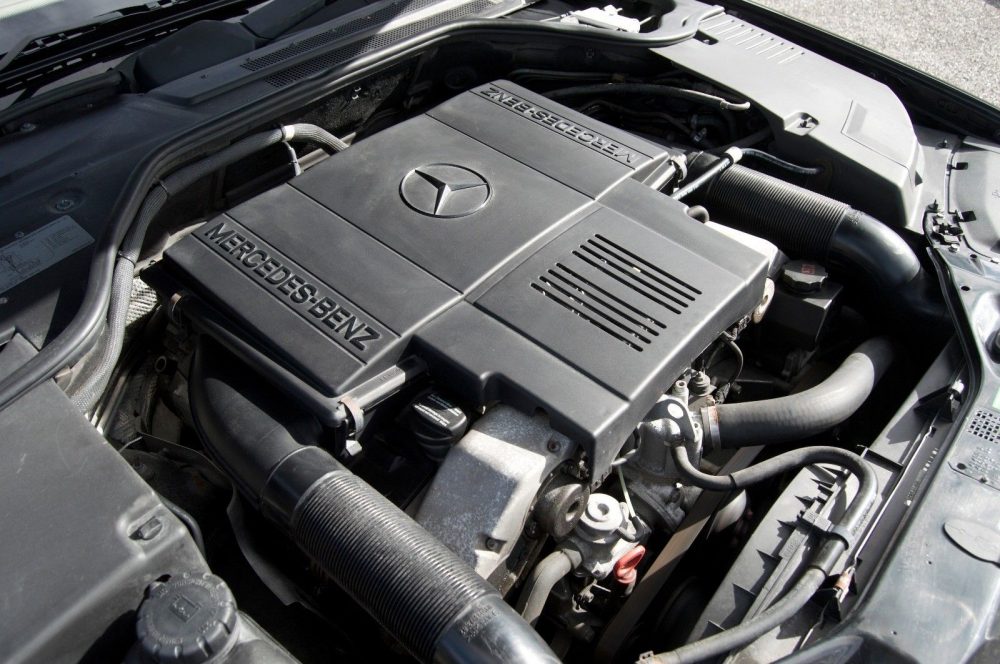 I see these Grand Editions pop up for sale every now and then and most of the time they are in a pretty sad state. They get passed around to their umpteenth owner like most W140s then have their interiors stained and soiled pretty thoroughly. Thankfully, this example for sale in Virginia hasn't had that happen. The owner took outstanding photos of it and it presents pretty well. It's not perfect by any means, but with a little effort this could be really prime example of a Grand Edition. Under 100,000 miles on one of these is pretty rare but the miles aren't so low you are afraid of driving it.
So what about price? Well, just to baseline, a normal 1999 S500 with a little under 100,000 I could put in the $7,500 to 10,000 range depending on location. Add in the Grand Edition factor and I think it wouldn't be crazy to expect a few thousand dollars more. For this specific model and with its great presentation, I'd be shocked to see the bidding end under $10,000. I'd even bet that it will end up more towards the $15,000 mark seeing how nice it is. These are just getting to the point where really nice W140s are starting to have some demand and this is just one of those examples.
– Andrew