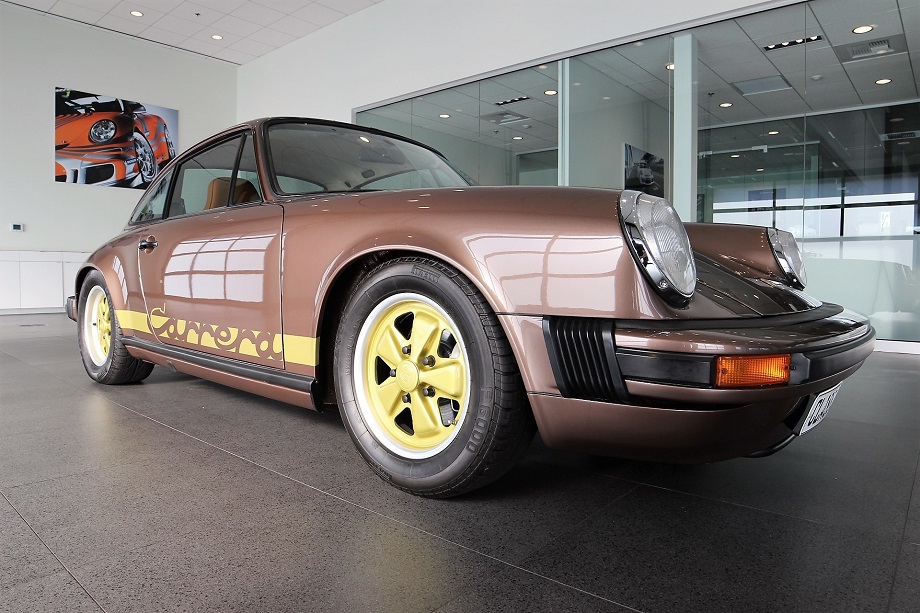 I've been showing a bunch of very expensive 911s lately so I figured why not one more. I've had my eye on this 1974 Porsche 911 Carrera Coupe for a while now. It's a pretty special car. It's a unique and very pretty color combination with a leather-to-sample interior that was originally purchased by the Prince of Bahrain! So if you're feeling a little extra regal around the holidays then this may be the Porsche for you.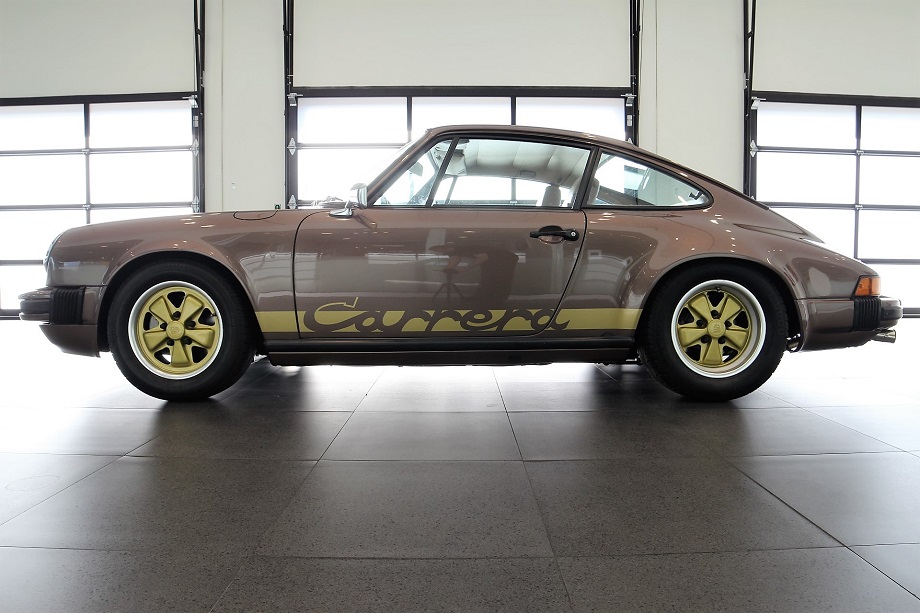 Year: 1974
Model: 911 Carrera
Engine: 2.7 liter flat-6
Transmission: 5-speed manual
Mileage: 58,520 mi
Price: $339,991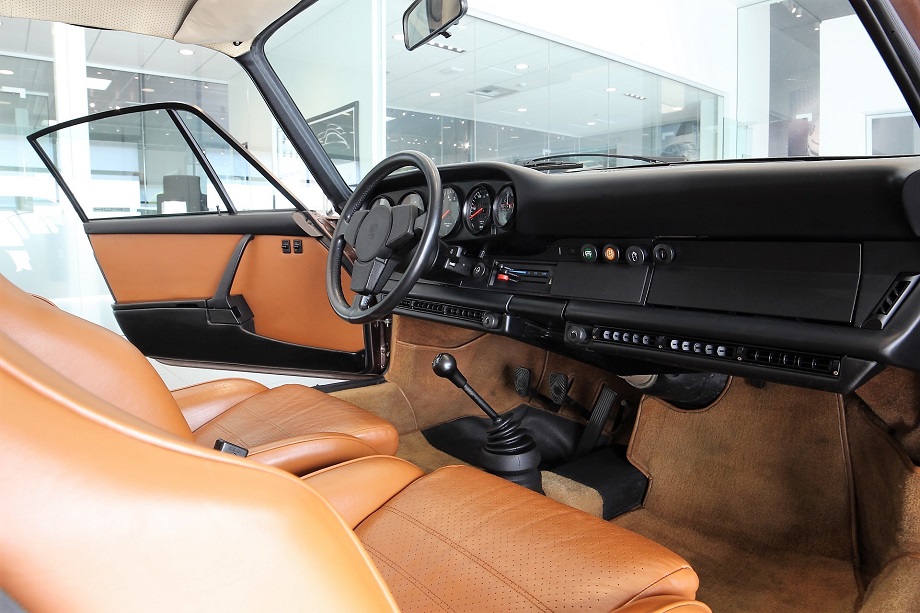 Autowriter description: By any standard, a Porsche is a unique car. But by "Porsche" standards there are three factors that can allow a given Porsche to be even more special than it already is. These factors are 1) low production number models, 2) interesting model or individual vehicle history, and 3) a vehicle that has been kept in amazing original condition, or has undergone an extensive "to original factory specification" restoration. When looking for a collectible Porsche for investment purposes it is a wise consideration to search for a vehicle that holds one or more of these important qualities.

The vehicle presented here possesses all 3 of these important qualities. First, it is a low production 1974 Porsche 911 Carrera Coupe 2.7 MFI, a model that was not available in the U.S. market at the time of manufacture. This model utilized the same powerful Type 911/83 2.7L MFI engine as the legendary 1973 Carrera RS. Second, this particular Porsche has a unique history having been ordered, owned, and delivered to the Prince of Bahrain, Abdulla Hamad Al-Khalifa. The Prince took delivery at the Porsche Factory in Stuttgart on May 17th, 1974 and then drove the car some 41,256km (or 25,625 miles) until he sold it in March 1997. The Carrera then had 3 different owners in the United Kingdom before it was driven back to Germany. Third, a complete rotisserie nut and bolt restoration was performed by a well know Porsche restoration specialist to original specifications. This work was completed June 5th, 2013 with an odometer reading of 94,081km (or 58,435 miles).

This very special car rolled off the Porsche factory floor in Zuffenhausen in approximately April/May 1974. It was produced with Copper Brown Metallic paint (code Z6) and a supple Tan, leather to sample interior. Contact Porsche Classic Manager Mike Anderson to purchase this special 911.702-383-6800 www.gaudinclassic.com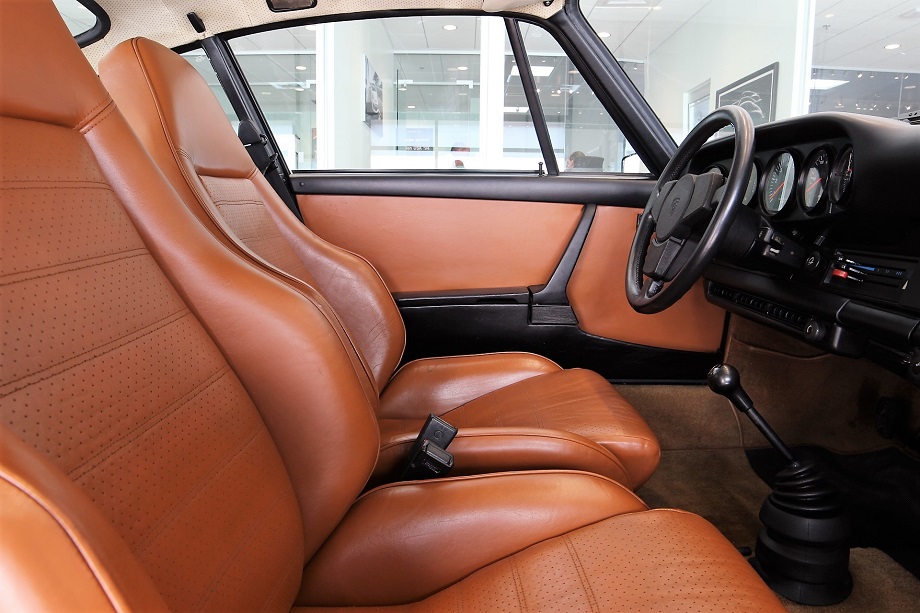 As should be apparent this is the Euro version of the Carrera with the 2.7 liter MFI engine from the Carrera RS strapped in to provide appropriate thrust. We might as well think of this as a Carrera RS Touring with impact bumpers. As you can see from the price the presence of that engine makes a substantial difference in cost relative to the '74 911 Carrera sent to the US market. On this car that price has been inflated even further by its unique colors and, perhaps too, by its unique ownership history. It's not a fully original example since it has undergone a full restoration, but it looks stunning. The yellow (Or is it gold? I can't really tell.) accents work beautifully with the Copper Brown paint. The leather-to-sample interior provides further contrast and itself is quite unique.
I see these MFI Carreras come around from time to time and this surely is one of the prettiest ones of the lot. I don't know that it's worth $340K, but it definitely is worthy of a high price.
-Rob