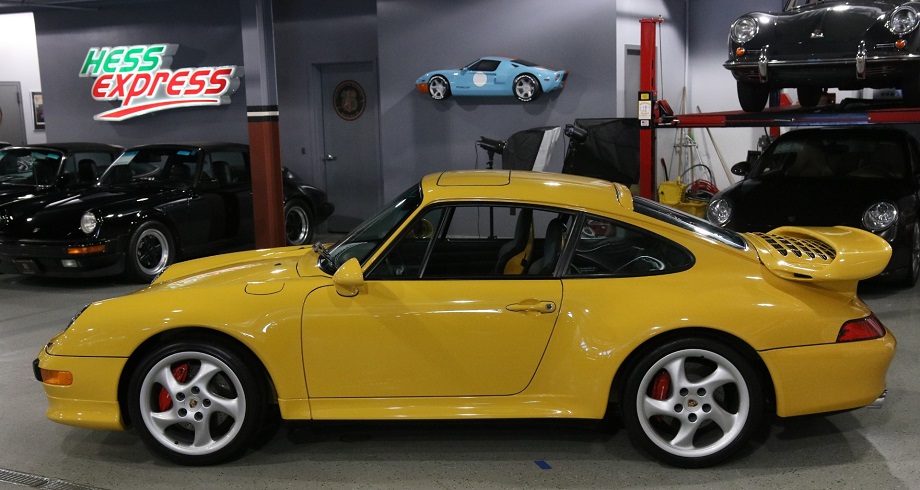 I'll admit this post is kind of silly. The universe of interested buyers for this 911 is going to be vanishingly small. It's very high priced and has so few miles you pretty much can't allow it to leave the garage. Yet here I am writing it up. It's been for sale for a little while. I'm not sure if it's been continuously for sale, but I first came across it two years ago and I feel like I see it now and then. I suppose the problem is that every time I do come across it I'm attracted. I was on the hunt for 993s to feature after coming across a Turbo that immediately reminded me why these 911s are so beautiful and captivating. During that hunt this one popped up again so I went with it.
This is a Speed Yellow 1997 Porsche Carrera 4S, located in New York, with a ridiculously low 1,096 miles on it. It's also well optioned with hard-back sport seats and factory Aerokit. It is nothing other than stunning.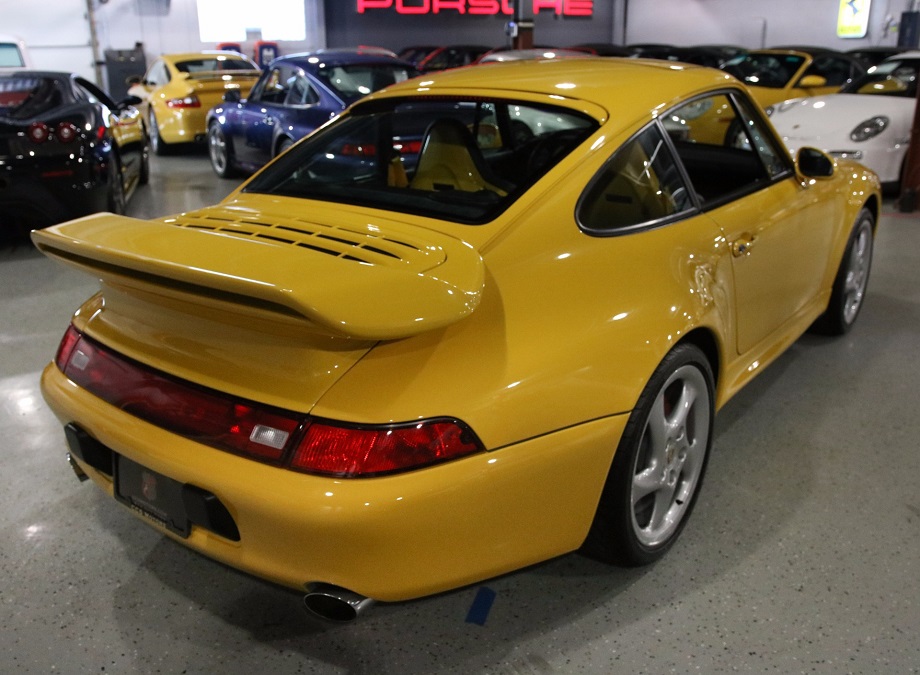 Year: 1997
Model: 911 Carrera 4S
Engine: 3.6 liter flat-6
Transmission: 6-speed manual
Mileage: 1,096 mi
Price: $209,000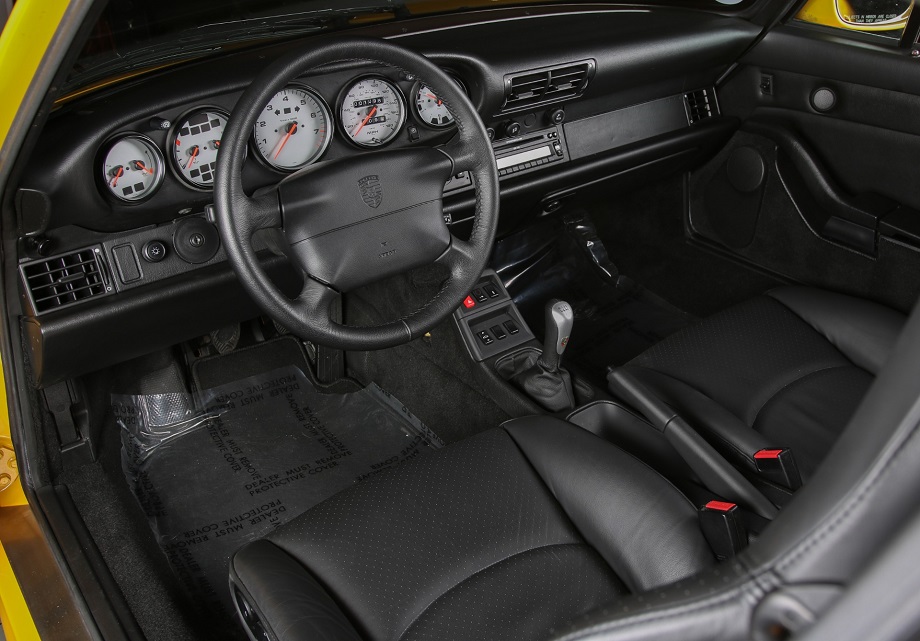 www.ccsmotors.com Attention all Porsche Collectors and Air-Cooled Enthusiasts1 This is not your every day find. This is an original ONE THOUSAND MILE 993 Carrera 4S Coupe. This factory Turbo Wide-Body is finished in ultra desirable Speed Yellow with black leather interior. It is equipped with an OEM Factory Aero Kit, hard backed sport seats, 18″" wheels and more. This car is well documented and truly breathtaking to look at. Everything is as it should be and it still smells brand new inside. Please feel free to contact us to arrange a private showing.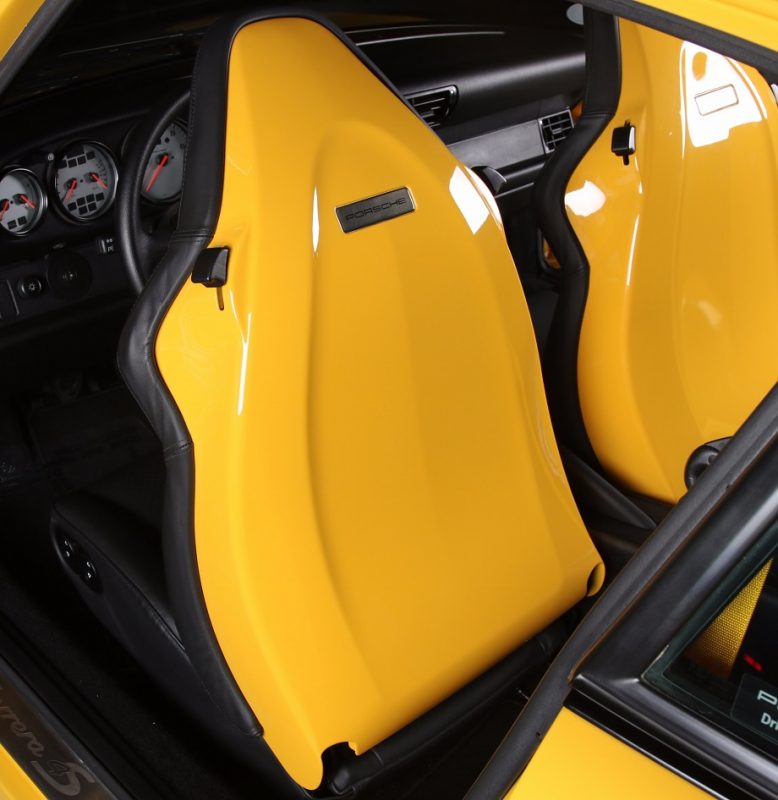 I suppose the principal reason for deciding to feature this 993 is that for those who do truly have an interest in such a collectible 911 I do think this is one of the better examples out there. Obviously the mileage is very low and the condition appears to be as phenomenal as we'd expect, but it's also an excellent color on a desirable model with a couple very desirable options. It is the total package that separates one collector car from another and this one puts together an excellent overall package.
I don't imagine there will be too much disagreement with any of that. The problem as always is price and that tells us why I feel like I have been seeing this 911 for sale for so long. As an easy example pulled from the same section of classifieds this Guards Red 993 Turbo makes the problem clear in pretty stark terms. That Turbo is priced lower yet in seemingly as good condition and also comes with the same sport seats. The mileage is higher, true, but it's at fewer than 10K miles so it's not like we're comparing with something of even remotely high mileage. Given their respective pricing I think anyone choosing between these would have to choose the Turbo. How could you not?
I do love this 911. It's why I've kept coming back to it whenever I've seen it, but as with most of these cars there's a reason I keep seeing it for sale. Hopefully that price can come down and it can find itself a permanent home.
-Rob