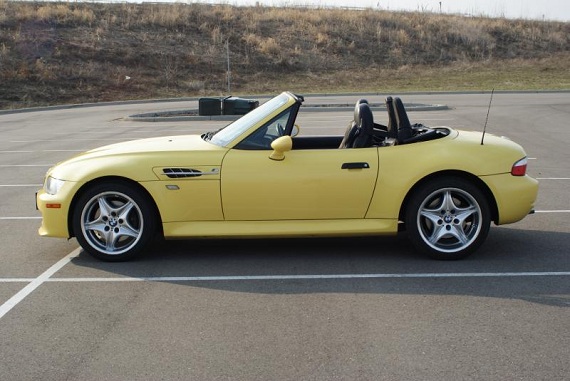 We've been sitting here at GCFSB in half wonder and half horror, watching the E30 market explode. It probably shouldn't have come as much of a surprise; the E30 has always enjoyed a loyal following, it's a smart looking design with an enthusiastic aftermarket, sourcing replacement parts is easy and the performance is quite good. But the days of owning the best of the bunch – the E30 M3 – have slipped through the fingers of most who didn't jump on the bandwagon early. So what's an enthusiast to do? Well, truth be told there are plenty of desirable options, some with some real long-term potential as collectable. One of the most affordable right now is the first generation M Roadster; offering the stellar S52 engine in a fun to drive platform, a good example can be had for well under $20,000, such as today's low mile Dakar Yellow example: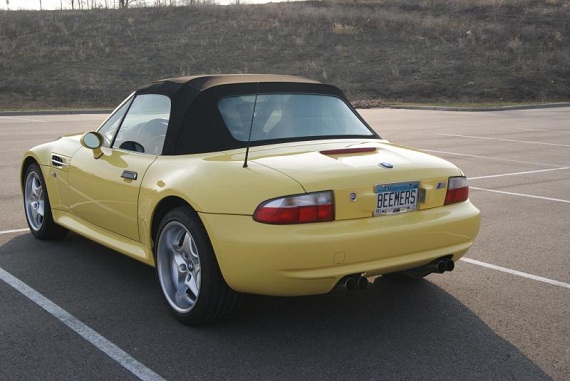 Year: 2000
Model: M Roadster
Engine: 3.2 liter inline-6
Transmission: 5-speed manual
Mileage: 37,889 mi
Price: $15,999 Buy It Now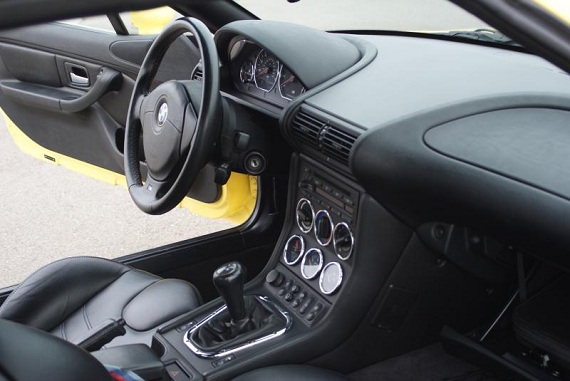 952-974-9999
PARSUSEDCARS.com

2000 BMW Z3 M Roadster – 37K Miles – Mint – All Options – Excellent Condition Inside and Out – Dakar Yellow!

Pars Auto is proud to present a 2000 BMW M Roadster. This convertible has only 37,xxx miles. It's finished of in an extremely rare Dakar yellow paint over a gorgeous black leather interior. The car is in excellent condition inside and out and runs absolutely like new.

This generation M Roadster is a very capable vehicle, utilizing the e36 M3 coupe brakes, transmission, engine, and other miscellaneous parts. Additionally, it also has staggered wheels, wider fender flares, quad exhaust, and unique interior. These changes combine to create a vehicle that is not only extremely special but also truly gorgeous.

This vehicle is an absolute joy to drive and a pleasure to look at.

Exterior: The exterior of this car shines; the paint is in excellent condition. This vehicle is a superb example of the M Roadster cosmetically.

Interior: The interior is super clean. There are no stains, no rips, no odors and everything functions exactly like brand new. The heater and AC work like new. The CD stereo sounds excellent.

Engine and transmission: The vehicle has an excellent transmission and engine combination. It produces thrilling power and enables this M Roadster to get great MPG!

This is an excellent vehicle. It is very reliable, easy to own and maintain, comfortable, and very fuel efficient. The striking Dakar Yellow and all black combination truly looks special.

Please give us a call at 952-974-9999 if you have any questions or would like to view this vehicle.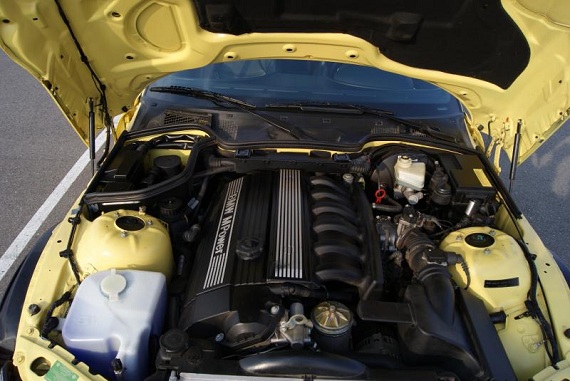 As I've said before, if you're going to get one of these cars, you might as well be shouty about it – and Dakar Yellow is certainly shouty. Though polarizing, I think it will be the unique colors that really are the ones that are worth the most, especially when they're in the condition of today's example. Showing no appreciable wear from it's only 38,000 miles since new, few of the original run of E36/7 roadsters appear in this condition. Despite the well above average condition and well below average mileage, the S52 cars don't demand the premium of the S54-equipped cars; meaning if you can live with a few less horsepower on the top end, you've got a stellar deal to enjoy some fun in the sun and have a future collectable. Keep the condition up and the miles in check and this car will certainly appreciate over the coming years.
-Carter