While we suspect this might be just a touch outside the market of the majority of our faithful readers, why not at least dream.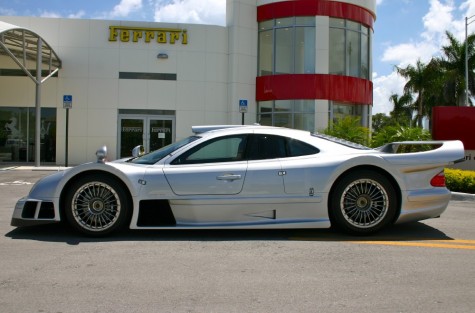 This is number 17 of 25. With just under 1,500 miles, you wouldn't exactly call this a daily driver. I suspect every outing you make in this car will become an experience if not for the nearly 700 horsepower, then for the throngs of people you will have surrounding you every where you go. This is the price you pay for sharing tastes with the Sultan of Brunei. Find some open road and all gawkers can be left far behind. The 7 liter V-12 on these sounds awesome and will either scare people away or draw more gear heads to your car. This is despite two mufflers that look like 50 gallon barrels.
At this point, with technology from the late 90s, the car is dated, but really who cares? To me the exterior is still fantastic. When these first hit the track I couldn't look away and it still ranks as perhaps the number one modern classic on my list of most desirable cars. More exclusive than a Mclaren F1, more brutal than a Porsche GT1.
There can't be more than a handful of these stateside. Any takers?
~Evan