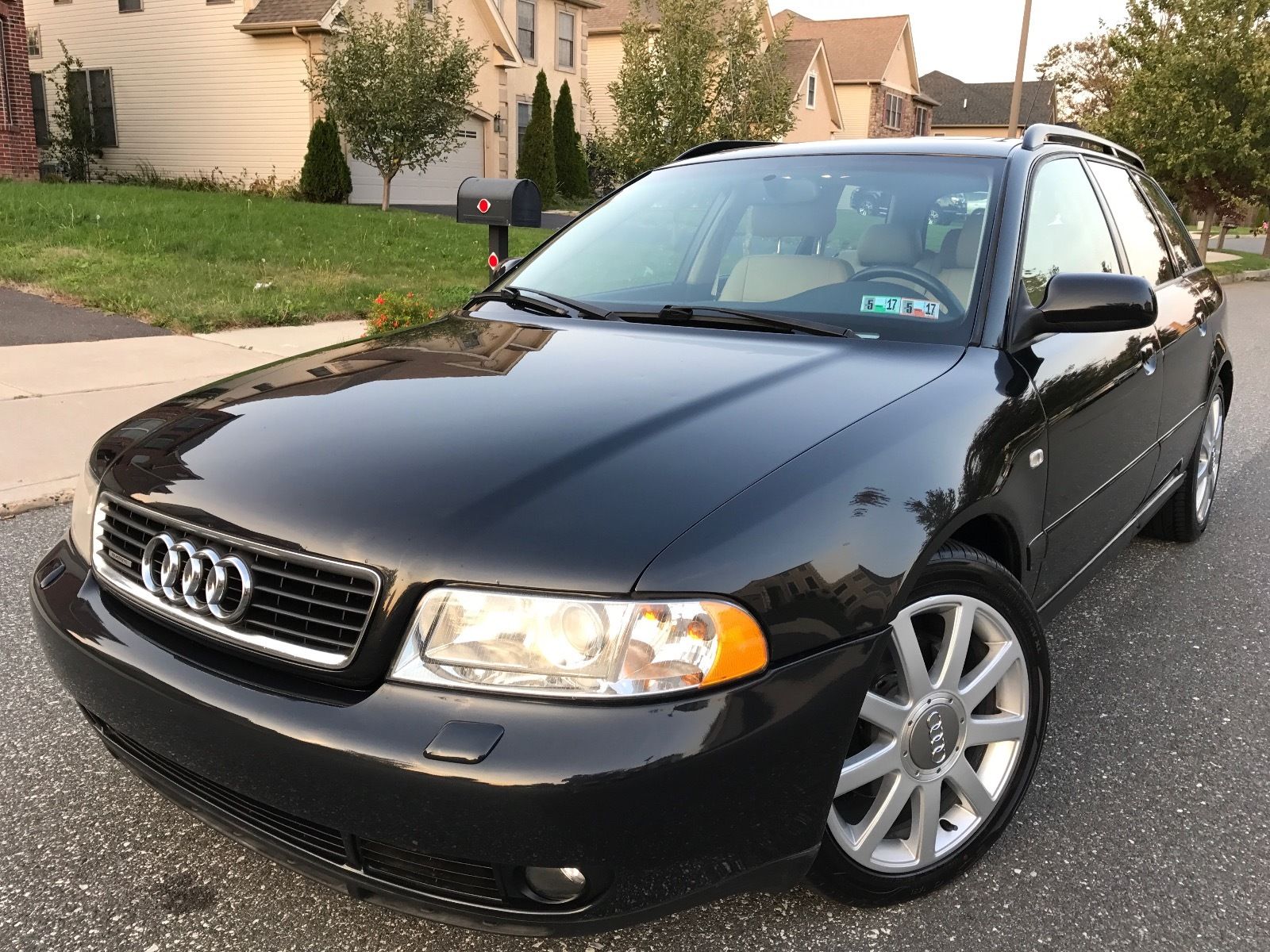 Time does funny things to how you view cars. In 2001, I couldn't have been less excited to see an A4 1.8T, especially in Tiptronic form. It was the car that finally made Audi solvent, granted – and as an Audi enthusiast, that should have made me happy. But it also brought a group of Johnny-come-latelys to the brand, steering BMW 3-Series buyers away from their tried and trusted steeds. I don't know why this should have bothered me, but it did.
As a result, I sort of swore off the A4 for a long time. It was too heavy, too underpowered, too round. The 1.8T, even rated at an upgraded 170 horsepower later in the run, felt pretty underwhelming to drive even compared to the glacier-slow inline-5s I grew up with. The seats and interior felt cheap even though they looked more modern than the E36 and certainly more so than the B4 and B3 generation. In short, the A4 felt like a gimmick, and while the market bought it, I didn't.
Fast forward now 21 years since the launch of the B5, and I have a much greater appreciation for the model. It's on the verge of being vintage in some states (or already may be, depending on your local laws) which is about as boggling to the mind as considering a billionaire a "populist". The popularity of the A4 led it to be the first "disposable" Audi, so finding a clean and lower mile A4 has become difficult. But they're out there if you look, and even the 'lowly' 1.8T model has its appeal: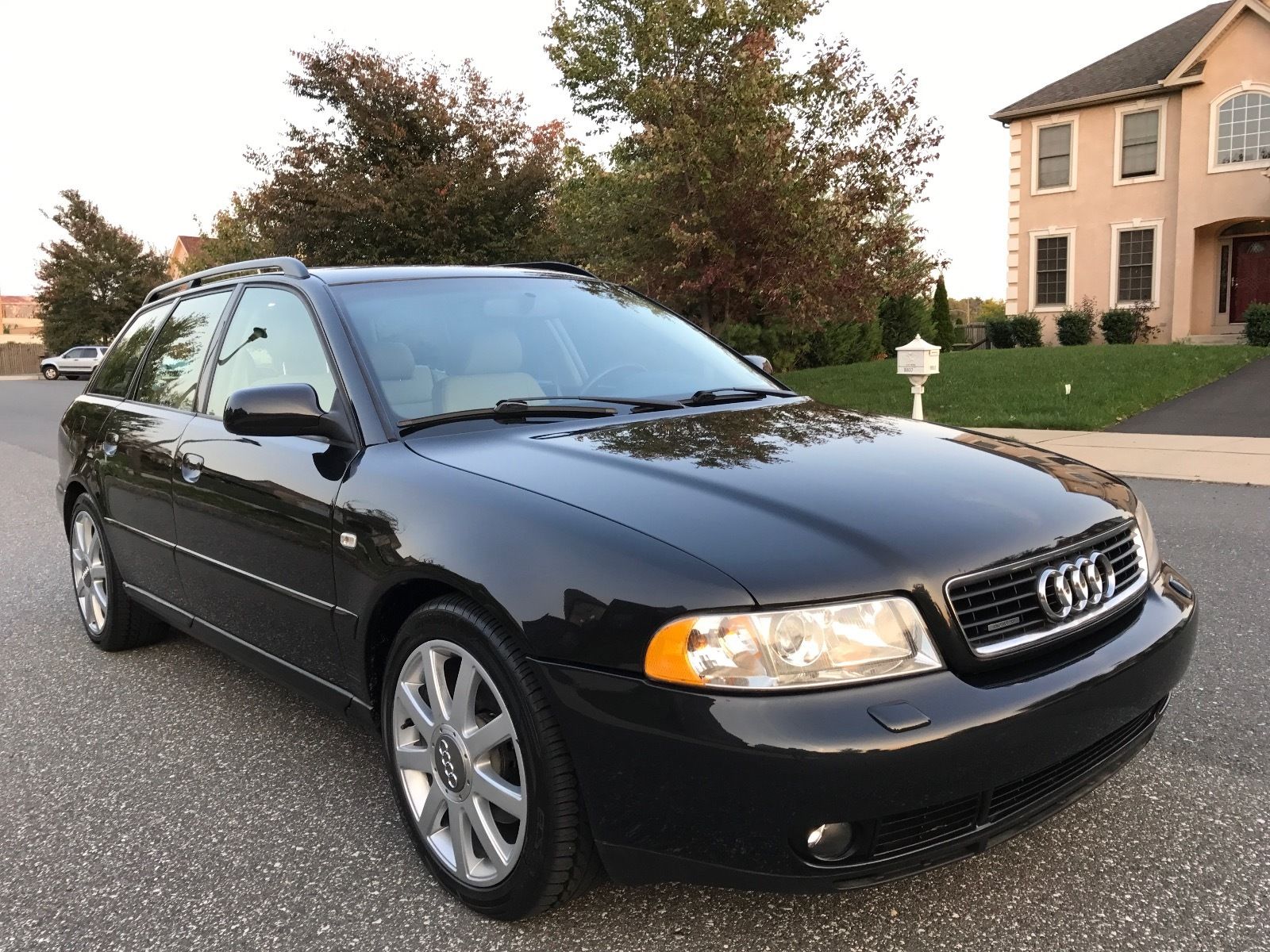 Year: 2001
Model: A4 1.8T quattro Avant
Engine: 1.8 liter turbocharged inline-4
Transmission: 5-speed automatic
Mileage: 40,195 mi
Price: $7,995 Buy It Now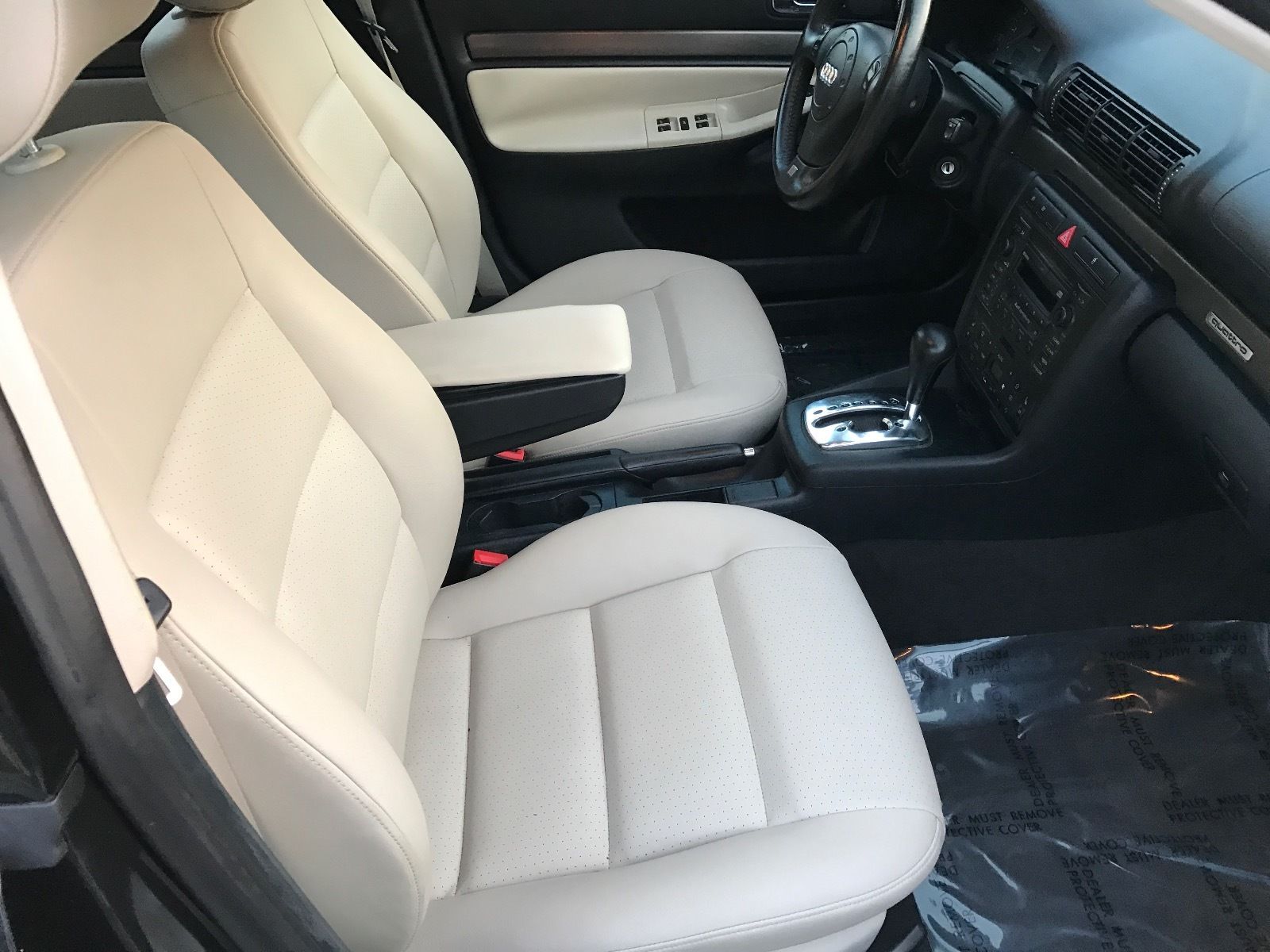 2001 Audi A4 1.8T Quattro Avant
Up for sale we proudly present to you a very clean, well maintained and cared for 2001 Audi A4 1.8T Quattro Avant (Station Wagon)
This is a true All Terrain Sport Utility verhicle and the previous owner has religiously maintained this car and serviced it throughout its life.
Look at the car it is as good looking and as clean as a car can be for a car over 16 years old. Looking at the interior and exterior appearance you can see for yourself that the Previous Owner took care of it with love and care.
Now this Audi Avant is ready to find a new home and serve the new owner for years to come.
Low 40k Original Miles
This is a True 1 OWNER Vehicle CarFax Certified with 31 Service Records.
Very sought after Avant Audi Wagon!
AWD, HEATED Leather SEATS, Compass Digital Mirror, Sunroof, Alloy Wheels, 6-CD Changer In-Dash & more!
All Cluster Diplays and Radio/AC Displays work to perfection
Exterior is in very good condition and still retains all its original appeal. Left quater panel has some imperfection and the front bumper has a small ding all normal signs of wear for age and mileage and are barely noticeable to the naked eye …..SEE PICS!
Interior does not show much wear at all and appears to be in excellent condition. Seating upholstry is in very clean, has no stains and no rips. No smells and does not appear to be smoked in… SEE PICS!
Engine runs strong and runs amazing on the road. It is quiet and strong. Starts right up on first key turn. No Leaks, No strange noises.
Turbo boosts well without any issues and does not smoke or leak.
Transmission shifts good and responds very well on the road.
I drove this car from (over 350 miles city and highway) and this baby runs very good. Also it performs very well on the highway and around town.
QUATTRO AWD this is why we all love Audi!!!
All terrain Tires have plenty of tread remaining and wheels appear to show no road rash thus looking very nice.
Don't miss out on this gr8 Avant Wagon!!!
Good Luck and Happy Bidding!!!!!!
This is a smoke-free automobile. This is a garage kept vehicle.The engine on this vehicle is running properly.The mileage represented on this vehicle is accurate.This vehicle has a smooth shifting transmission.All power equipment is functioning properly.The exterior of this vehicle is extra clean.Extra clean interior. Absolutely no rips, odors or abuse.There is plenty of the tire tread remaining.

If you have any questions about this or any of my other auctions please feel free to contact Alex via e-mail or you can call me at (267) 945-7053. Thank you for your interest and I look forward to hearing from you.

(267) 945-7053 ask Alex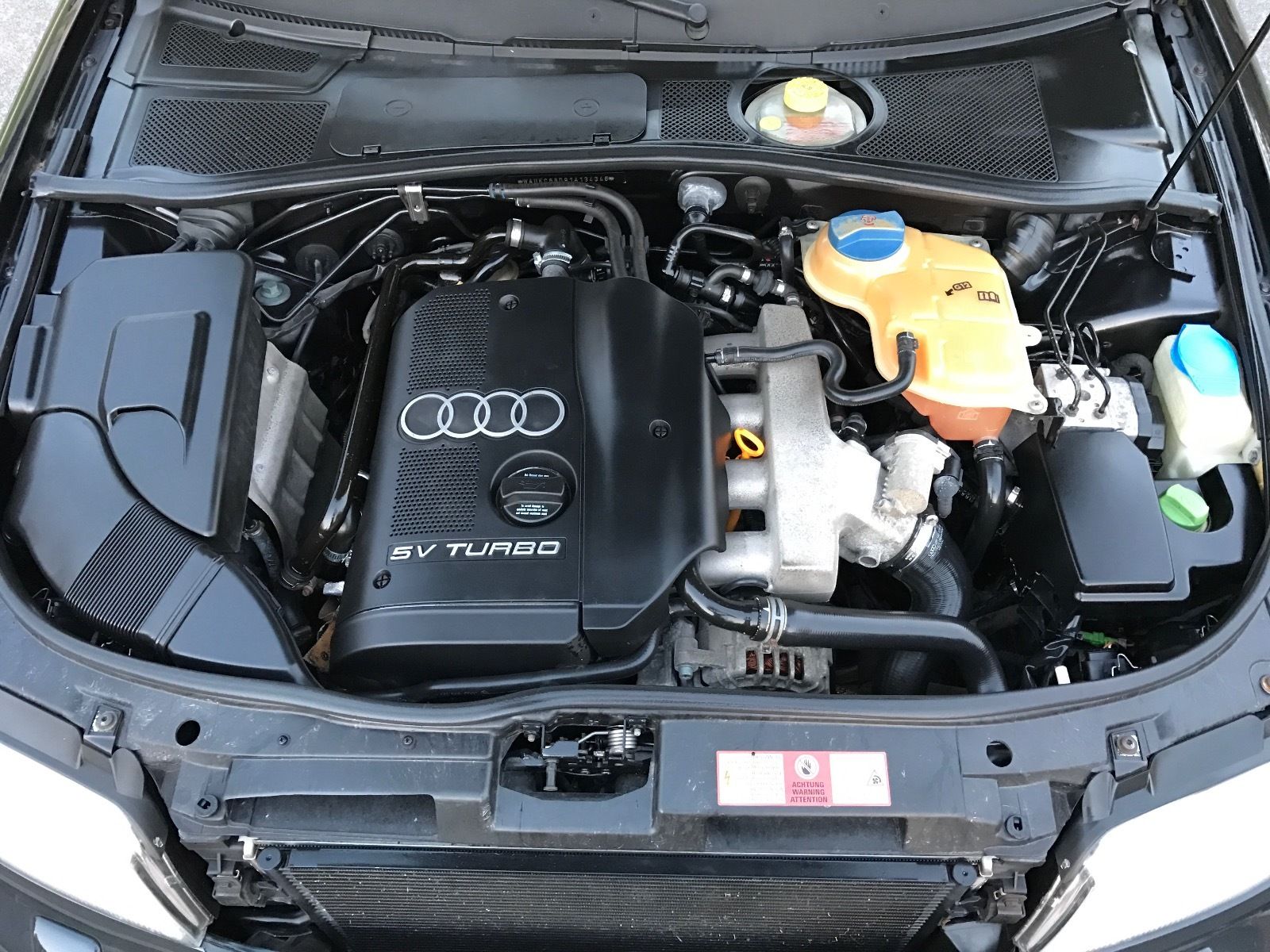 The AWT-code 1.8T was upgraded to 170 horsepower; many from outside the brand would seem to think all 1.8Ts were built the same, but there's a staggering number of variants each with slightly different characteristics. The AWT was an evolution of the earlier AEB, making the oil pump, accessories and certain other minor differences slightly unique to this motor – not really an issue, unless you have a problem – in which case you can't simply just got get any old 1.8T off the shelf. Age would necessitate that the timing belt be changed, and my guess is that the age of the motor means that the valve cover gasket and cam follower, PCV system and some other minor plastic/rubber bits in the engine compartment are on the verge of failure due to degradation. Plan on $1,000 or a bit more to fix them all, plus another $1,000 to do the belt. The Tiptronic is the real detractor for most enthusiasts, though, as the 5-speed is by far the preferred transmission in this package (especially so with the 1.8T). So, is there anything to like?
Well, for one, the lower miles on the B5 is always a good thing, as the soft-touch plastics and trim seem to fail the test of time well. The condition of this car is near top and probably one of the best A4s I've seen since they went out of production. The color is not listed but appears to be Brilliant Black, opposed to the slightly more brown Volcano Black Mica, but the lighting – while great for photos – doesn't show the color particularly well. Late in 2001 Audi offered the "Celebration Package", which offered you the Premium Package at a $700 discount ($500 instead of the normal $1,200), and this car appears to have it. It included the sunroof, Homelink and the auto dimming mirrors. The car also has the Cold Weather Package, which included heated seats and driver's door lock – this was standard on the quattro-only Avants and added $600 to the price. Finally, this car also has the Sport Package with the 1BE lower and firmer suspension, 3-spoke Sport wheel with Tiptronic controls. Normally, the A4 Sport package came with 16″ wheels (5-spoke early, "Swing" 7-spoke mid-run, and Speedline flat 10-spoke late), but in late 2001 Audi added RS4-inspired 17″ 9-spoke wheels. These were seen on the late S8, RS6 and A6 2.7T models as well, and are often referred to as the Celebration wheels – though the Celebration package did not include them, merely coinciding with the timeframe they were offered. Rarely do these wheels come in the condition they appear here, and while they were a popular wheel to copy and install for a bit they're refreshing to see in original and pristine shape. Though some 16 years old now, this Avant looks like it could be a 1-year old off-lease car on a Audi dealer lot.
Does that justify the $7,995 price? Most will probably balk at that prospect, but I have to say I can actually see some value here. As a all-weather capable commuter for a small family, these cars are long-lived and relatively cheap to run. They get great mileage, are fun to drive (albeit not rocket-like in acceleration) and are pretty attractive to see now in a sea of bloated SUVs and "crossovers". They're tight inside – don't expect 4 6-footers to find comfort – but they'll suffice if you've got children. And rarely do they come to market looking like this car. While I'd prefer a manual and a brighter hue (Pelican Blue, please!), the reality is that you could do a lot worse than this lovely example at the price being asked.
-Carter