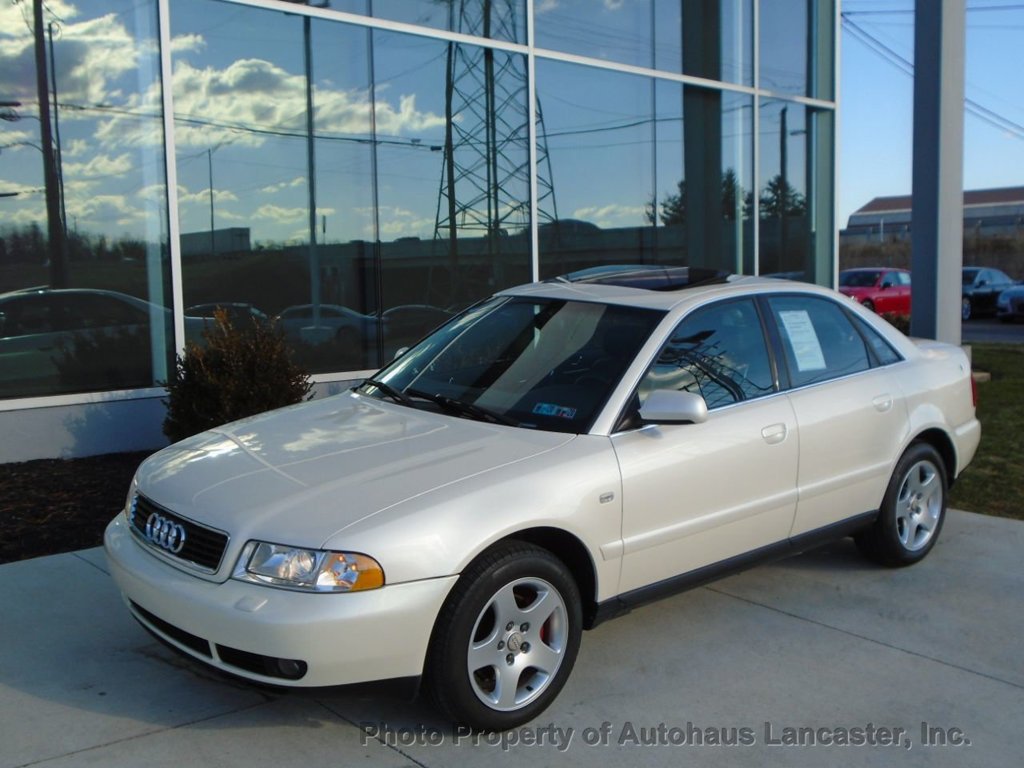 Even though for my the B5 chassis A4 was the beginning of the dilution of the Audi brand, I admit I have always had a soft spot for nice examples. And the first A4 had plenty of things to celebrate. First off, it effectively saved and resurrected the brand in the U.S. from near extinction; consider for a moment Audi sold a total of 18,124 cars in 1995, the same year that the A4 was introduced as a 1996. By 1997, Audi sold 16,333 of just the A4 quattro model alone. As a success, that subsequently meant that there were a plethora of options to be had in the new chassis as production opened up. Soon we had the 1.8T turbo model joining the V6, the V6 was soon revised to have 30 valves, there was a light refresh in '98 as well and another in '01, the Avant joined the lineup for '98, and of course we got a new S4 in 2000.
Considering that for some time there had only been one way per a year to get the small chassis in quattro form, this relatively dizzying array of chassis configurations meant that there are still quite a few nice ones out there to be had. But unlike other cars that have skyrocketing asking prices, a very clean B5 quattro can still be had for a relative song: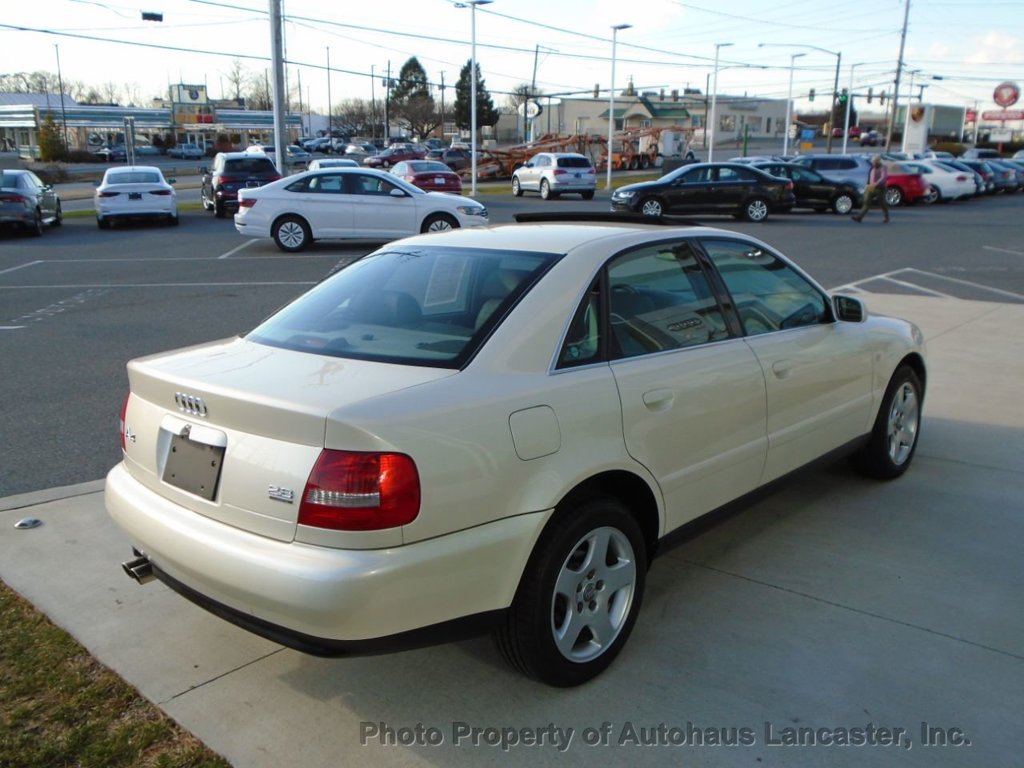 Year: 2001
Model: A4 2.8 quattro
VIN: WAUDH68D61A090218
Engine: 2.8 liter V6
Transmission: 5-speed automatic
Mileage: 84,560 mi
Location: Lancaster, Pennsylvania
Price: $7,490 Buy It Now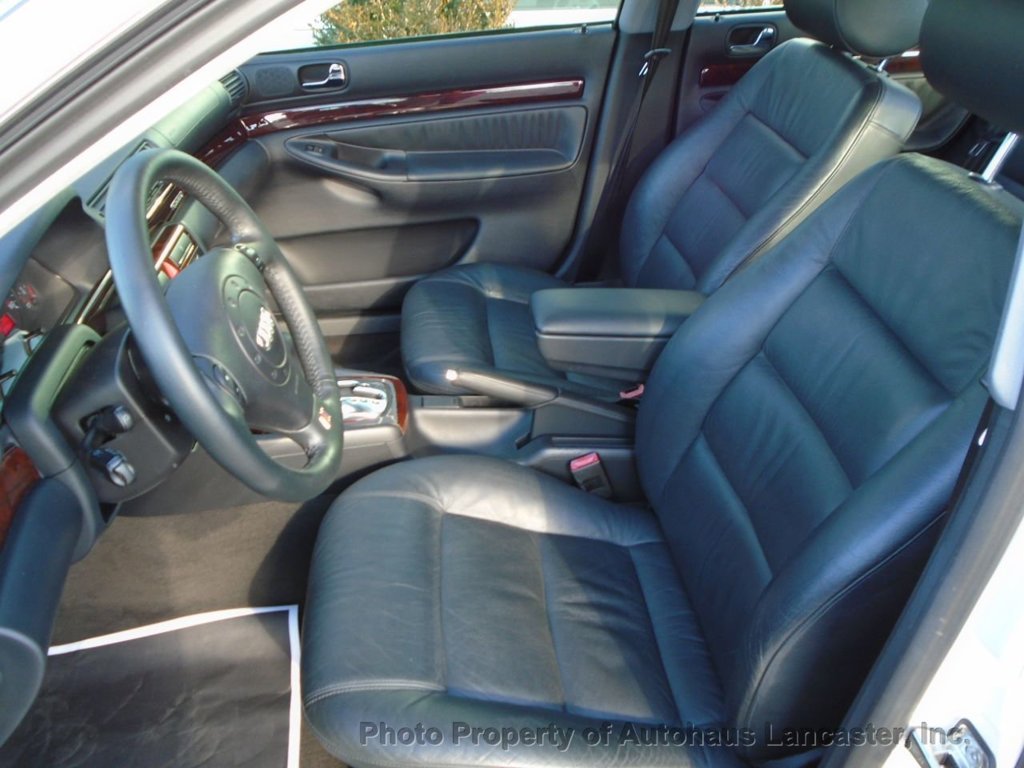 This beautiful Pearl White A4 has been well serviced by it's two owners and driven well below a typical annual mileage. Equipment includes homelink gargage door system, Bose sound system, cold weather package, premium package and the ambition atmosphere package. Our team of Audi technicians gave this A4 an extensive service before offering it for sale including a brake flush, two new tires, new brakes, and more. Contact one of our Audi Brand Specialists to set up a test drive.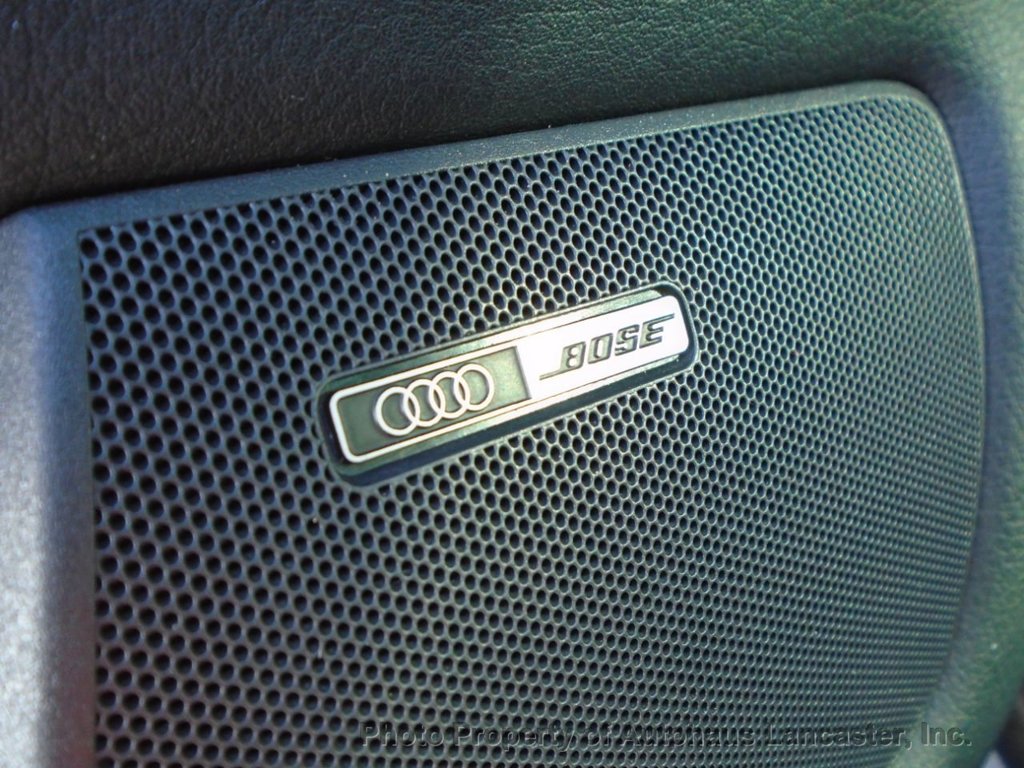 As A4s go from the early 2000s, this was about as loaded as you could get one. It's got all the packages, the extra Pearlescent White Metallic paint, the more expensive motor, and the Tiptronic transmission. Would I rather have a manual Sport package car? Yep. Would I rather have a 1.8T? Yep there, too. But if you want a really clean example of a luxurious small chassis car, this one is very nice and very clean. I guess the next question is 'would you pay B8 money for a B5?'
That's a much harder question. Unlike the early, raw mechanical nature of..say, a B2 Audi, I don't know if there's a group of people sitting around and pining for a clean automatic V6 A4 to pop up for sale. If this were a $5,000 ask, I could definitely see it. At 50% more? I think you don't need to worry about saving up, because it'll be hanging around for a while.
-Carter