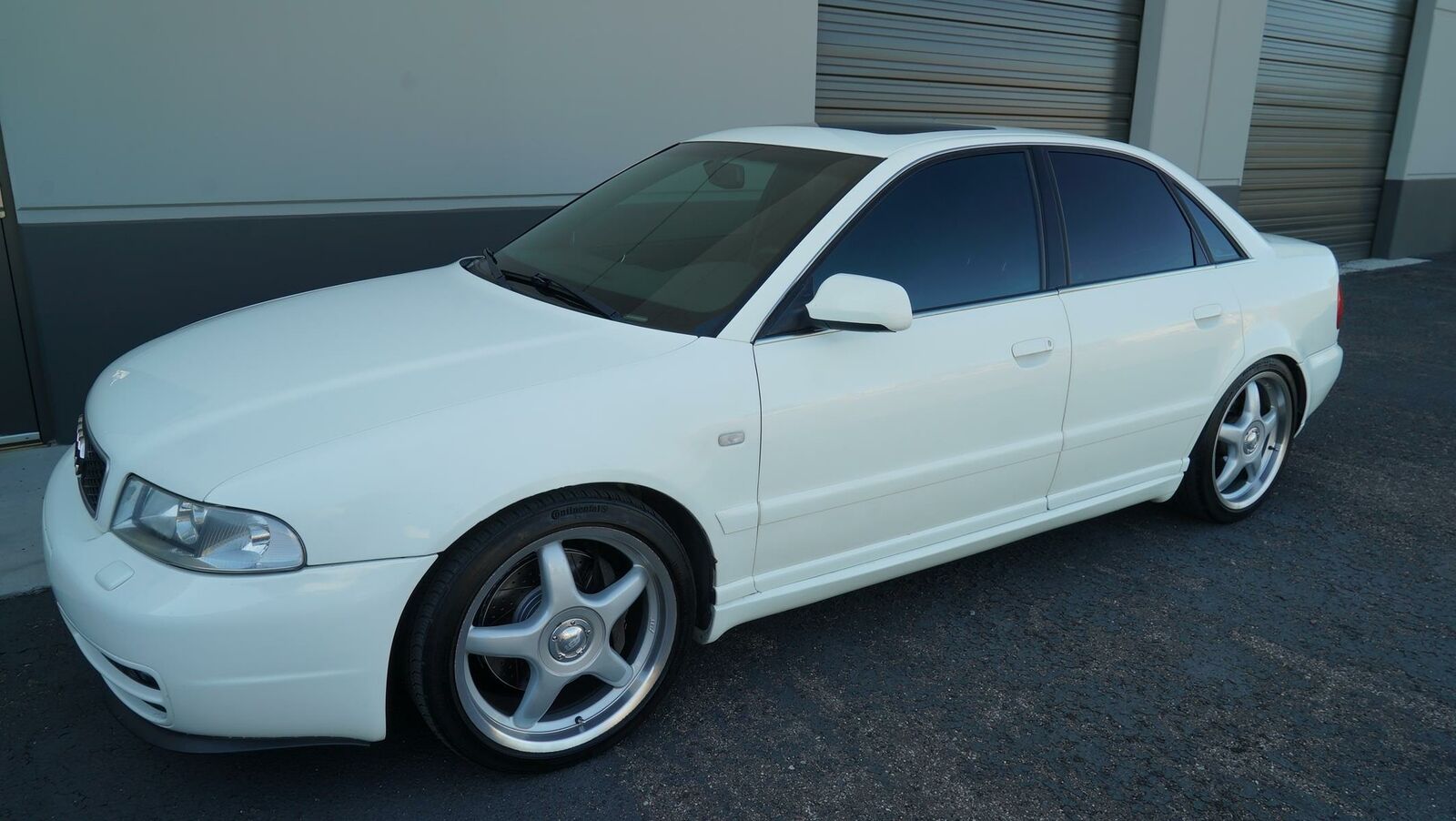 The B5 S4. On paper, it's a car that I should like a lot. Coming from the modest 4000 quattro, Audi produced what should have been a monster on paper; a 2.7 liter twin-turbocharged V6 rated at over twice the power of the old inline-5s mated to a 6-speed manual transmission. 6-spoke "Avus" wheels carried on the late 90s design in 17″ form, with deeper but still subdued body additions and more grills hinting at the better performance of this A4-based creation. Twin polished exhaust tips, Xenon headlights, deeply bolstered sport seats and plenty of technology also came along from the ride, too.
But for me the B5 S4 sedan was never super exciting. Perhaps that was because it was instantly popular. What I remember annoying me more, though, was that it really seemed like Audi could have produced stronger performance. After all, it generated only a few more horsepower than the last favorite – at launch, the already out-of-production E36 M3 was the match for the performance of the S4 due to its lighter weight. And that was in turned-down U.S. spec! More sharply notable was the launch at the same time of the S8, and the S4 was some 90 horsepower down on that model. Yet get behind the wheel of one, and suddenly it wasn't a lack of grunt you were noticing. It was how well the package pulled together. It rode well, it had a glut of usable torque thanks to the small twin turbos' ability to spin up so quickly, and the fit and finish inside was leagues better than the E36 was. And while you could stick snow snows on an E36 and make it through winter just fine, as a year-round commuter car the S4 made a lot more sense while simultaneously being a much better sleeper. It was a 'Q-Ship'; admittedly, not the biggest or fastest one out there, but certainly an undercover speed agent. These cars developed a cult following, so it's still possible to find nice examples, such as this Casablanca White over Onyx 6-speed: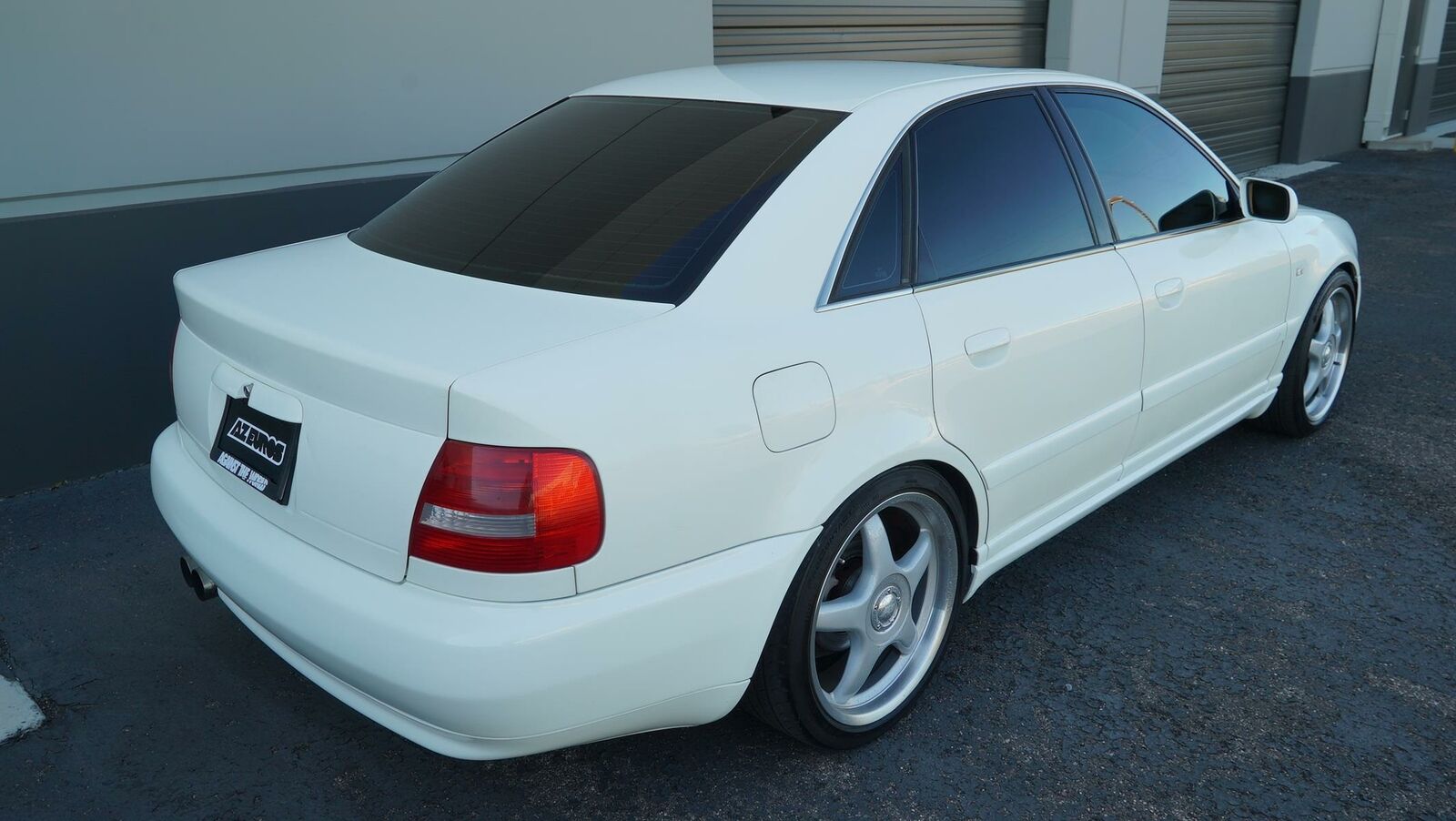 Year: 2001
Model: S4
VIN: WAURD68D01A009716
Engine: 2.7 liter twin-turbocharged V6
Transmission: 6-speed manual
Mileage: 160,450 mi
Location: Mesa, Arizona
Price: $6,800 Buy It Now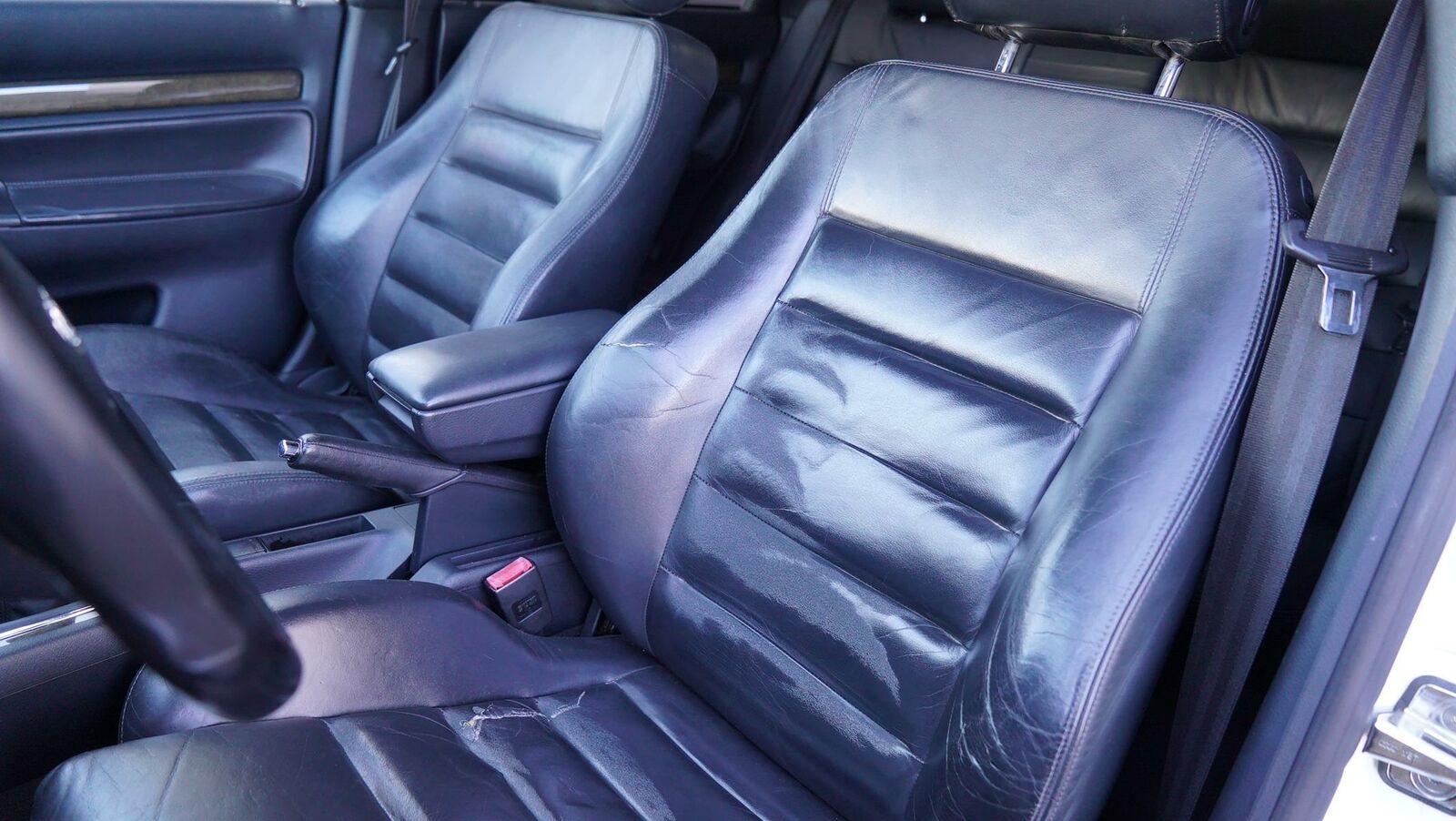 Vehicle Description
B5 S4, 6MT, Casablanca White with Black leather interior. Acquired from a local AZ Euros customer. Our service department has done a lot of maintenance and work on the S4 while being owned by the Previous Owner. Completed less than 3k miles ago…
– Complete timing belt kit including Gates Racing timing belt, water pump, cam tensioner gaskets and seals.
– Front brake pads with sensor and ECS tuning cross drilled and slotted rotors.
– OEM valve cover gaskets.
– Complete upper and lower 034 Motorsports control arm kit with bushings.
– New radiator fan and new condenser fan.
– 2.0TSI coil pack conversion with 6 new ignition coils.
– New coolant expansion tank w/new coolant and brass coolant-t fitting.
– Oil change using OEM filter and Motul Xcess 8100 5W40 full synthetic oil.
– New oil drain plug.
– New power steering lines.
– 4-wheel alignment.
– ECT (engine coolant temperature sende,both sensors) with updated parts.

Completed about 5k miles ago
– ECS Tuning rear differential mount.
– Brand new KSport coilovers.
– SRM catless downpipes.
– Stainless steel cat-back exhaust system.
– Custom ECU tune.
– Authentic OEM B5 RS4 headlights (not Depo replicas).
– OEM B5 RS4 front grille.
– Brand new set of OEM glass lens fog lights.
– Genuine Seat Leon Cupra R front lip.
– Complete interior LED light conversion kit.
– LED license plate lights, and LED reverse lights.
– 18" ABT Sportsline A24 wheels w/4-matching Contenintal tires.
– New OEM windshield cowl.
– New single piece Aero wipers.
– GROM Audio BT3 Bluetooth call and audio integration kit.
– brand new OEM rear view mirror (no more leaking fluid).

Well sorted B5 S4 that runs and drives great. Paintwork on bumpers, passenger side, and marked "overall vehicle" as it has paintwork on more than 2 panels. Cold AC. Moonroof works. One rear window regulator needs replaced. Asking price in just parts/maintenance alone.
Few of these S4s come to market completely stock anymore, but the modifications here are nice and subtle. The fantastic ABT Sportsline wheels highlight the changes, but the RS4 grill and other minor tweaks have this one looking sweet. Casablanca White is a pretty hard color to find on the S4, too – only 254 sedans were sold here in that color and this is one of the 140 6-speed '01s. The maintenance also seems to be up-to-date and general condition appears to be very good for the mileage. Like my Passat, the leather has a few dry spots that I haven't been able to correct – most notable on the passenger seat. There are also some chips in the paint behind the front wheels, and these S4s will rust if you give them the chance so you probably want to touch that up if it's leaving Arizona. But, with 160,000 miles, you're probably not looking at this as a collector. As a driver, it seems to be well-sorted and ready to roll. And compared to the E36 market, $6,800 doesn't buy you much quality M3 anymore. That's still the brilliance of the S4 today and this one ticks a lot of the right boxes.
-Carter