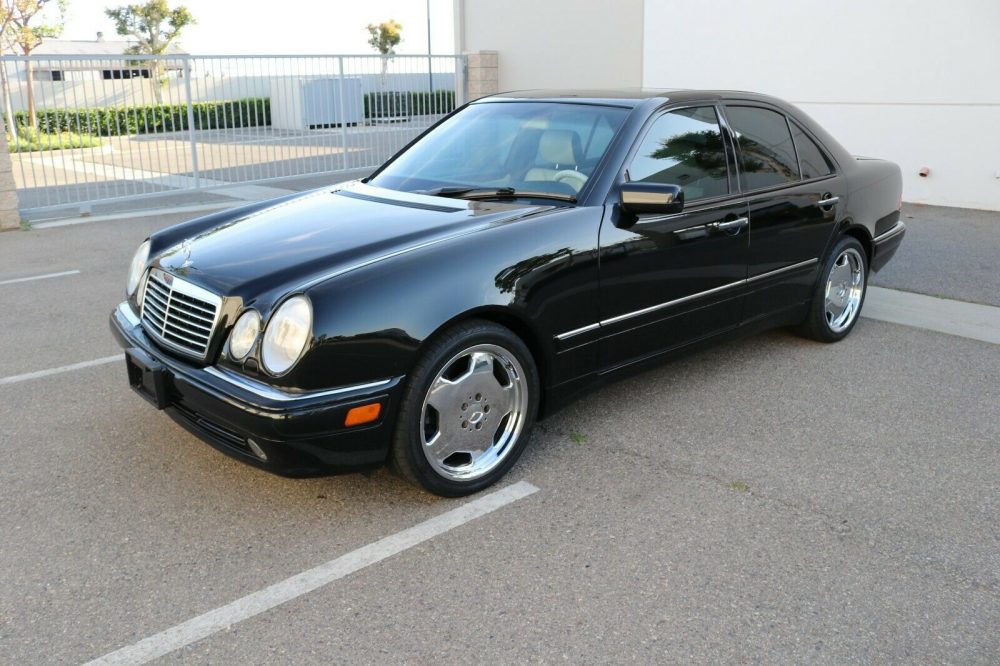 Not to be the guy who says "I told you so", but I've been singing the praises of the W210 Mercedes-Benz E55 AMG for years now. Biased? Of course. I bought two of these cars, one gifted to my father, and one for me, and both remain today. Mine stays tucked under the cover in the garage and maybe sees the light of day once a month while my father, although a retiree, daily drives his and just crossed 205,000 miles on it. Both of them were purchased when they were probably at their lowest point in worth, and as luck would have it, prime examples are starting to pull really strong money. I know that is a little bit of an outlier, but the rising tide lifts all boats unless you are talking about an example that is ready for the junkyard. Are there deals still out there for these cars? Yes, I think so. Higher mileage examples and ones that need a little love can still be had under $10,000, but I think as the years go on, those examples will be put out to pasture and only the strongest will survive. This 1999 up for sale in California sure is a strong example with just 54,000 miles, but are you willing to pay the price now hoping the prices will continue to creep upwards?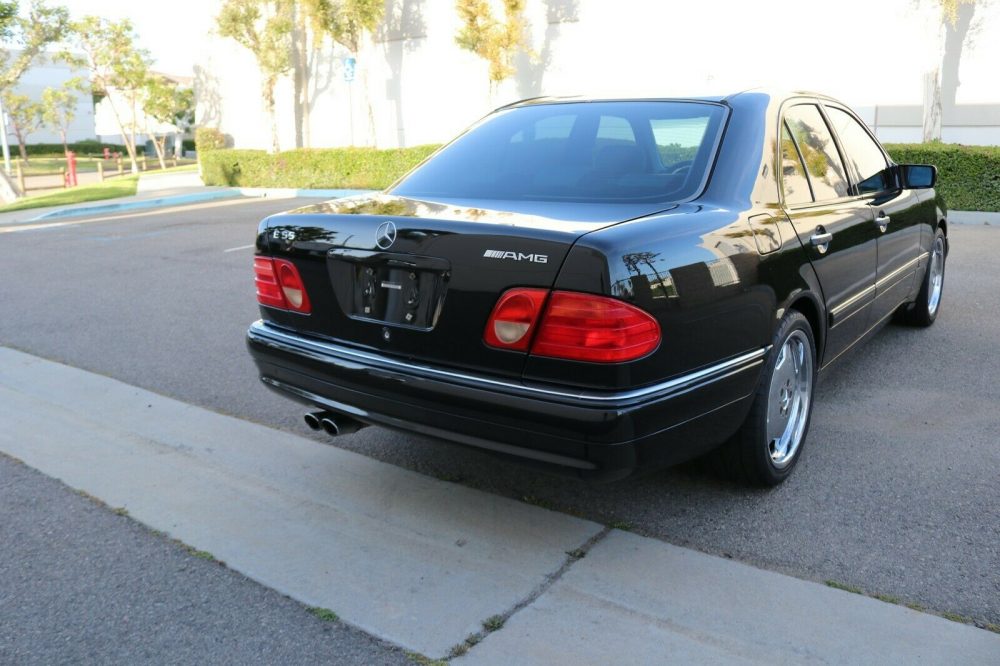 Year: 1999
Model: E55 AMG
VIN: WDBJF74H5XA948733
Engine: 5.4 Liter V8
Transmission: 5-speed automatic
Mileage: 54,500 mi
Location: Orange, California
Price: $15,000 Buy It Now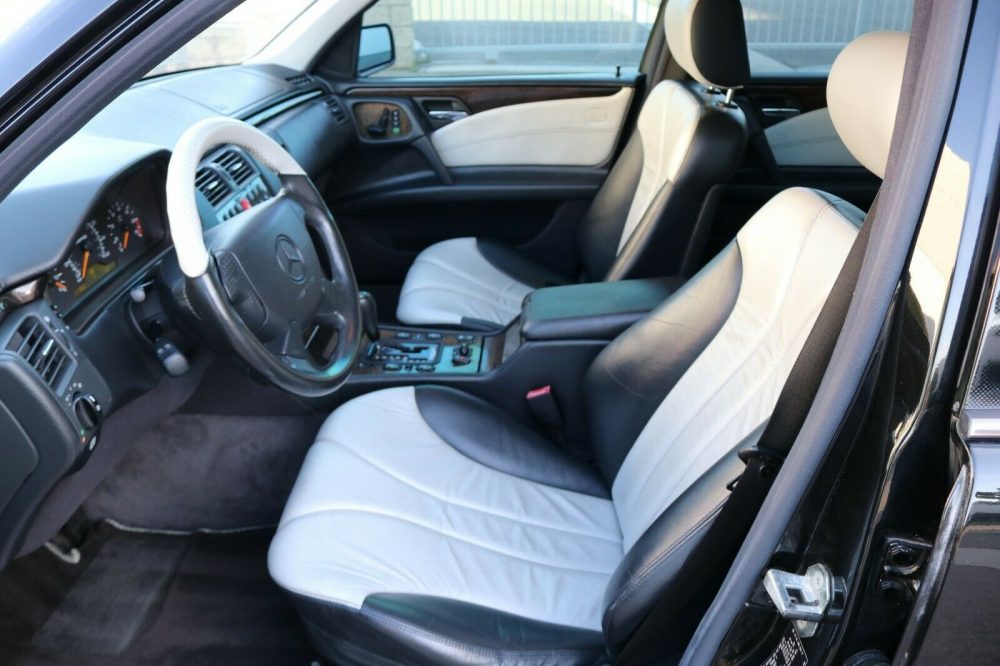 Excellent condition. Stock.

Service records, all books, tools, 3 keys.

Everything works. Interior is clean.

Eight months ago replaced the rear main seal, front lower seal, crankshaft position sensor, engine mounts, lower ball joints, and spark plugs, as well as performed a transmission service/flush.

Three months ago replaced all fluids including radiator flushed.

AC blows cold, heat is good.

Collector owned as a daily driver.

Clean Carfax/Autocheck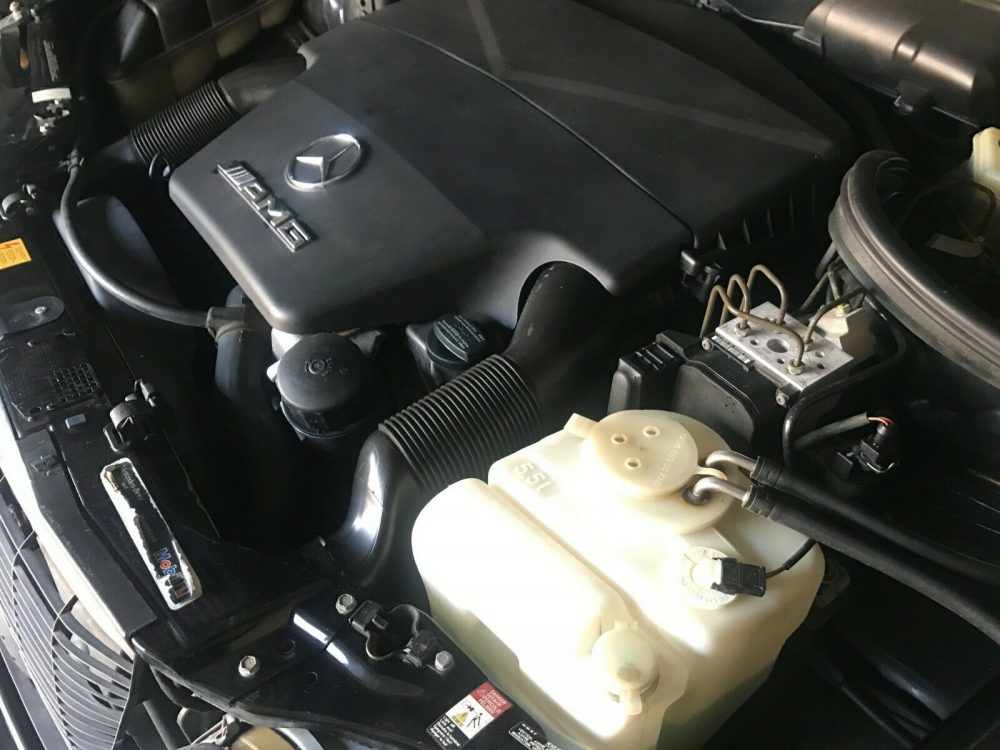 The 1999 model year from the 1999-2002 run of the W210 E55 has always been a little bit of a black sheep since the W210 received a rather large facelift in 2000. The bumpers are different, along the hood, tail lights, and even the mirrors. Inside, 2000 up received a new steering wheel, gauge cluster, shifter pattern, and seats. Is all that worth seeking a 2000-2002 example? In my eyes, very much so. Even so this car looks really nice and has just a few flaws, but honestly nothing that gives me pause. The service history looks good and there are no outstanding issues stated. The chrome wheels are take them or leave them, but at least they are still there.
I'm curious what is going on with this one. It sold on Bring a Trailer back in May but now is up for sale again with a few hundred more miles. You can see it hammered for $14,500 but now is listed for $500 more. Tough to argue that since the market literally determined this price, so I can't really say it isn't worth it. If the story checks out, I have no reason to say this isn't a good buy. Is it the best deal ever? Of course not. But I think if you want to hold on to this one for a few years, you won't lose a penny.
– Andrew