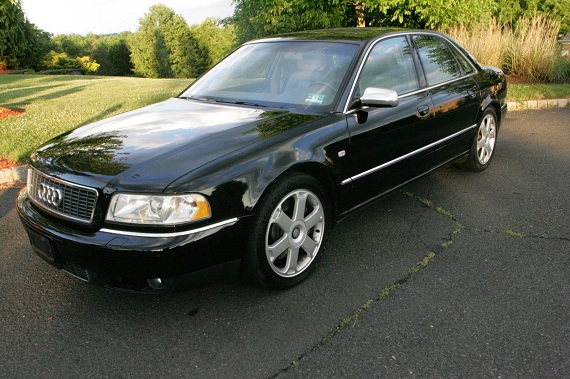 I'll admit that I probably have rose-colored glasses on when I look back at my V8 quattro ownership. I had enough issues with it that my wife refers to most catastrophic failures in life as "like your Audi V8" incidents. Sure, it tried to kill me a few times; but then, look at it. It's a great looking car. And that was what kept me going as I dumped money into an example that I paid far too little for initially. Today, I find myself looking back and saying "Next time, spend a little more and get the right one". This is something that really should extend to the rest of my car purchases, frankly – and when the opportunity to purchase a replacement Passat, I didn't cheap out. I found a 1 owner, lower mile and fully maintained model, and I paid a premium for it. Could I have gotten one for less money with a more dubious history? Absolutely, but learn from my experiences – buying a budget Audi/Volkswagen product with the intentions of fixing it along the way as things break will certainly cost you as much as buying the nice model would have cost you. I continue to longingly look at D2 S8s with the same balance; pay for a lower mile, nice example with maintenance history versus the many that pop up for budget prices. One Ming Blue example just surfaced near me for $4,000 with the check engine light on; another for $2,500 with 200,000 miles with a blown transmission. I could get one of those, but it's probably smarter to spend more than double that for an example with less question marks:
Year: 2001
Model: S8
Engine: 4.2 liter V8
Transmission: 5-speed automatic
Mileage: 69,876 mi
Price: $7,999 Buy It Now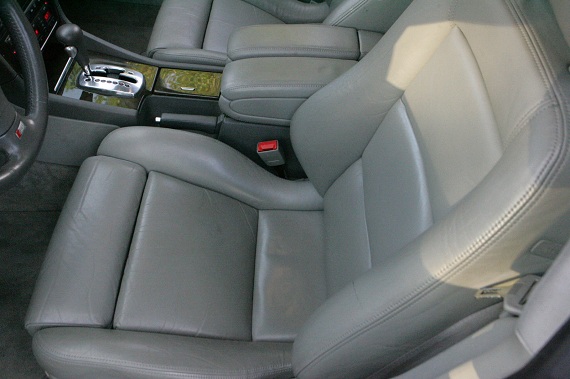 2001 AUDI S8, 68K MILES, 1 OWNER, RUNS LIKE NEW, CAR DRIVES SMOOTH AND IS SUPER POWERFUL. THE CAR IS IN MINT CONDITION INSIDE AND OUT. BRAND NEW TOYO TIRES. GREAT CAR FOR THE MONEY. REAR BUMPER HAS A FEW SCRATCHES WHICH ARE NORMAL FOR THE AGE. CD PLAYER AND TAPE PLAYER WORK PERFECTLY AM/FM RADIO SIGNAL IS WEAK. EXTREMELY RARE CAR!!!!

IF YOU WOULD LIKE TO COME SEE THE CAR FEEL FREE TO CONTACT ME AT

201-248-8991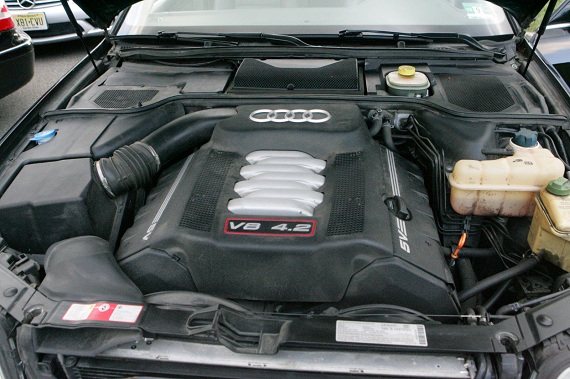 Miles are right, the color combination is striking, condition appears great, there are newer tires on the wheels I like, and those seats are the sport Recaros – there's a lot to like here. Despite that, pricing on this clean example isn't outrageous for the model year. Were I serious about this example, a call to confirm maintenance records and a careful PPI would be in order – but it's amazing that for $8,000 you can buy one of these super-sedans. Just be sure it's the right one when the time comes!
-Carter