Time for another wheel roundup, and today I've focused on some great looking 5-spoke wheels. One of the cult BBS designs in the RF 3-piece wheel that was sold alongside the more common RS, RM and RA wheels in the late 1980s and early 1990s. This set looks awesome! The MOMO Stars look great and period correct on that M3; they'll need some work but would be a cool winter project. The 993 Speedline Targa wheels are some of my favorite OEM Porsche wheels, and the Speedline Mistrals are a favorite aftermarket design – I've owned a set of one-piece Mistral wheels for some time that are for sale in the self-service classifieds right now. Then we have some great OZ Mitos, a popular design with the Porsche crowd, along with some Borbet Type As that are popular with the BMW and VW crowd. Both to be great in their custom configurations. Lastly we have some Fittipaldi wheels that were likely intended for a Fox-body Mustang but could work on a B3 Audi Coupe Quattro and would be really neat. I think the offset is a bit too aggressive for the early B2 cars but with some flares and stiff springs you might be able to make it work. What's your favorite?
Price: $2,002.29 Buy It Now
A Set of BBS RF007 and RF008 Aluminum wheels in 17×7.5 ET42.5 (1/2″ Lip) and 17×8.5 ET20 (1″ Lip), 5×112 for Mercedes, 3 piece in very good condition.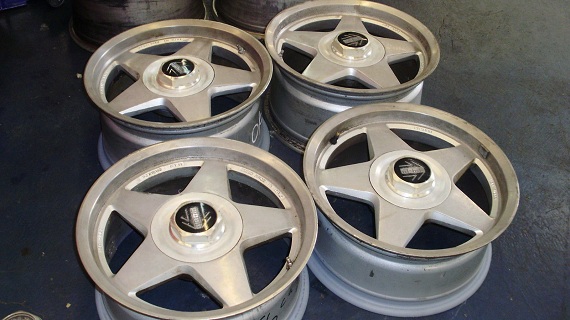 Price: $850 Buy It Now
Momo vintage sport rims for the BMW E30 M3 , very rare and in original condition. all rims are straight with no curb scrapes. They have heavy oxidation tho. Will a little bit of elbow grease or a professional buff job they would look like new again. I have a set of 4 extra hex nuts but no wrench. The momo glass is hazy and have fracture cracks. staggered set measuring 16×7 et 11 and 16×8 et 24

keywords; Alpina, Hartge, racing, custom, Dinan, AC Schnitzer, Hamann,

**shipping within Canada is $105**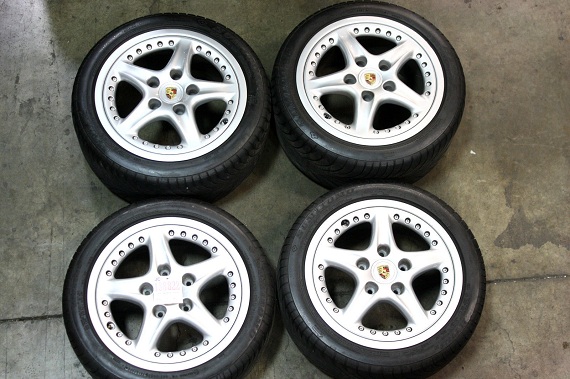 Price: $1,750 Buy It Now
– Factory Genuine 993 Targa Speedline Wheels.

– Good Condition with minimal wear.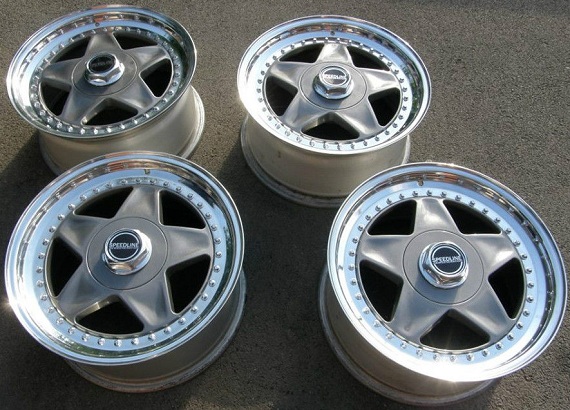 Price: $1,848.50 Buy It Now
For sale: a set of 4 genuine Speedline Mistral wheels in excellent condition.

Recently repainted in metallic gunmetal. OEM sealing, OEM bolts rechromed, lips freshly polished. Full set of custom made center caps using BBS RS polished Hexagons and custom made plates + new logos. Barrels aren't painted due to OEM sealing on the wheels. One lip had a minor crack and was professionally repaired recently. Condition is visible on the photos, wheels are true and straight.

Polishing: 10/10
Centres&paint: 10/10
Chrome&details: 10/10
Barrel paint: 9/10

8×17
ET24
5×112
CB 66.6

Wheels are located in Croatia. I don't have a chance to test them. Sold as seen in pictures, no warranty, no returns, shipping at buyers risk.

Banker's draft prefered (5% discount to buyer), PayPal also accepted.

Price: £1100

Shipping costs for Europe: £200
Shipping costs for the rest of the world: £250

If you have any additional questions, please contact me before buying.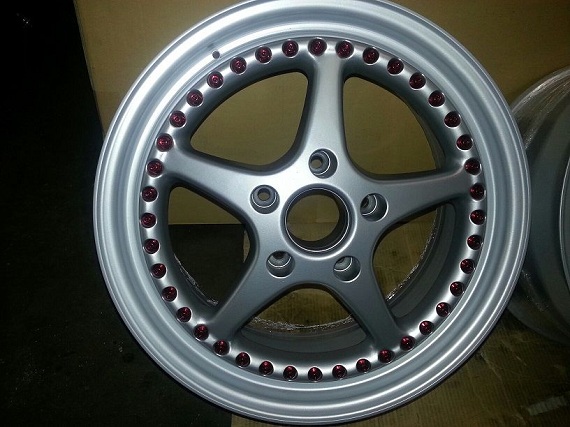 Price: $2,800 Buy It Now
Refinshed OZ MIto 2. Rears have new barrels as well. Size is 18 x 8.5 +55 18 X 10 + 50. Will fit 993 narrow body, all 996, 987 Cayman and Boxster, 997 carrera.

Shipping will be $100-150. Please contact after purchasing.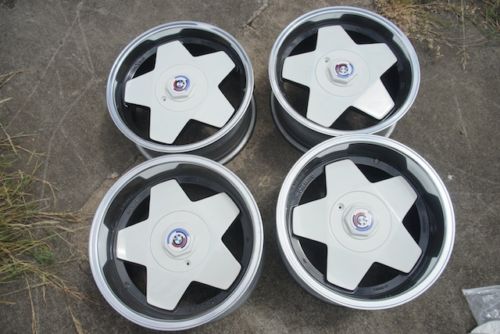 Price: $2,350 Buy It Now
I have a freshly refinished (by Skips wheelwerks in Portland, OR) set of Borbet Type A's with the BMW Motorsport roundels.

They are white with black painted sides and barrels with polished lips.

Sizes:

7.5×16 ET 15
9×16 ET 20

They have not been used since they were refinished but in storage so they are dusty and i've noticed the lips aren't 100% pristine (scuffs) but all in all they look amazing.

Posted with eBay Mobile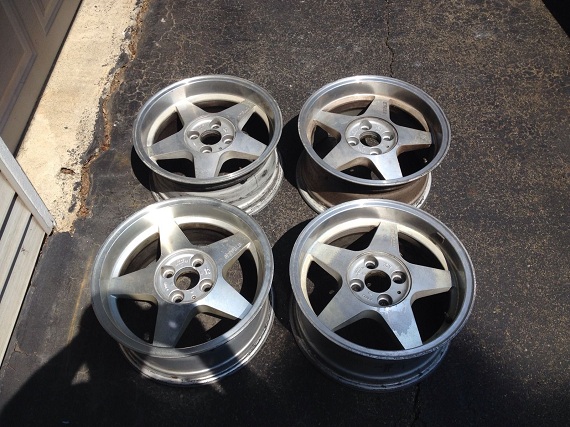 Price: No Reserve Auction
Fittipaldi Monolithic 5 stars. 16×7.5 et20, 4×108. I have only seen one other set of these in 16″.

Rims will need significant refinishing. All Faces have curb rash, inside lips have significant rash most likely from rubbing due to poor fitment. One rim has a bend in the inside, only noticeable when seen in person. Should be able to be fixed. Should be usable again with tlc but I can't promise that. Sold as is. If you want more pics I can provide. Will end early if sold locally.
-Carter