The S8 has been Audi's flagship for nearly a decade and a half, offering top notch luxury combined with 335 bhp and performance upgrades. The S8 is the gentleman's sports car. This low mileage fixer upper for sale in Edison, New Jersey is a good opportunity to get in to a clean S8, and satisfy your need to tinker (if you have one).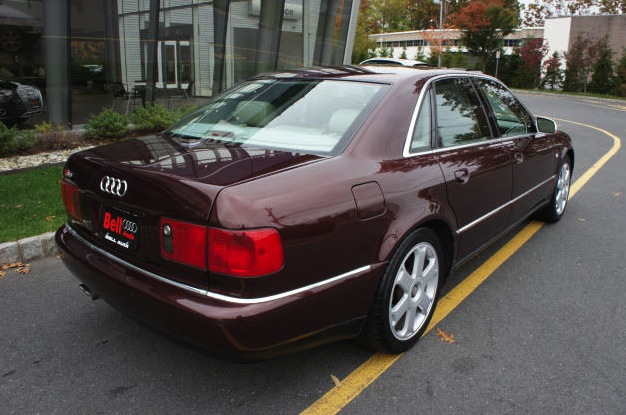 Check out this 2001 Audi S8 with only 50,712 miles! Please be advised that this car does have the check engine light on and have several codes stored including O2 sensor, ABS unit, etc. The customer stated that the cowling backed up with water and leaked in the car (yes, this was a pretty common issue with this model if not cleaned properly). This car is being sold as a fixer upper needing repairs and show be towed off the premises. Because of the age, this car is being sold as-is no warranty expressed or implied. This is the perfect car for a technician to purchase and fix up and drive for years to come. Again, the body and interior are very clean. Check out the pictures! These S8s are getting very hard to find and even more so with very low miles like this one!
As an Audi owner I can say that the repairs being advertised in this ad are easily managable by the average garage mechanic.  Audis of this generation were still relatively easy to repair and parts will be readily available, either second hand, or in the aftermarket. The issue with the cowl, for example, is common on all Audi models and is remedied with a shop vac, a hammer, and a 12″ rachet extension.
In going to look at this car I would recommend bringing a VAG com to scan the codes to see exactly what they are and do your homework. With only 50K miles and at a price of $12,661, there is still a bit of haggling to do. If the repairs on this car are extensive, the price of $9K is more realistic. Depending on what the car needs, with a bit of money and good old fashoined elbow grease will get you in to an amazingly clean luxury sedan.
-Brian