The E46 Touring represented the first time BMW tested the waters with a small estate car for the US market. While it didn't sell in quite the same numbers as the sedan or coupe, it certainly did well for itself in a nation obsessed with SUVs. Offering nearly the same performance as a comparable sedan with added versatility and available all-wheel drive, this was an attractive package for someone seeking versatility without compromising driving pleasure. These days, it's rather difficult to find low mileage E46 Tourings, as they were often pressed into service to a greater degree than their sportier counterparts. Here we have a 2001 325xi Touring with under 40,000 miles for sale outside of Philadelphia.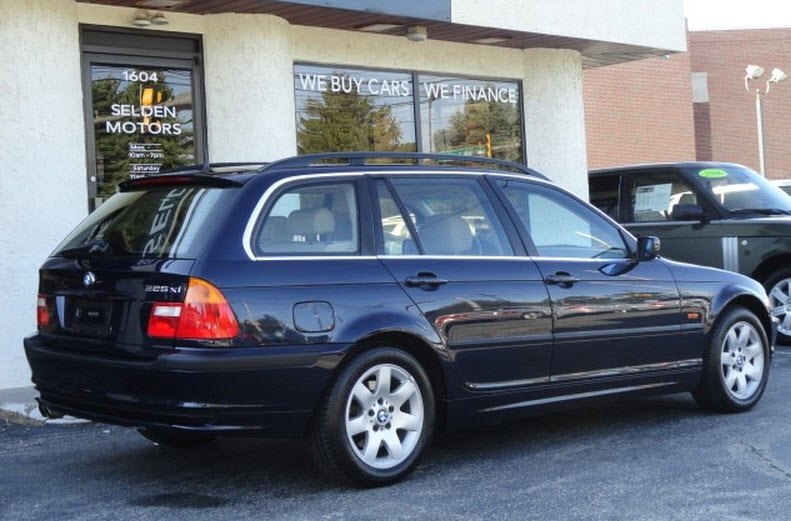 2001 BMW 325xi Touring wagon. Only 39,xxx miles. All wheel drive, one owner, clean Carfax report. Heated seats, leather interior, power sunroof, automatic transmission, power locks, keyless entry, power memory seats, traction control, CD player
Realistically, anywhere between $11,000 to $13,000 will buy you a nice E46 Touring. As mentioned earlier, it is getting harder to find these five door variants in good condition, but pushing $15,000 is a bit much for a 10 year old 3 series. With a $1,000 to $1,500 discount, at least, this would make for a more attractive purchase.
-Paul