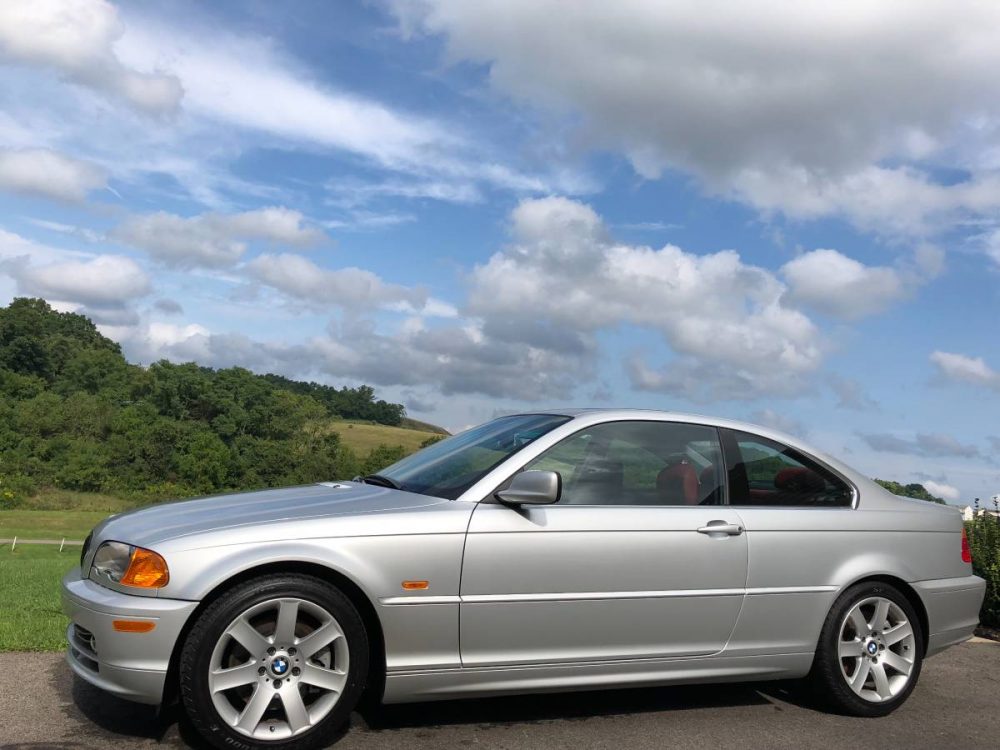 I haven't spent much time telling you about my recent BMW adventures, but they've been split between my 2003 M3 and my wife's new-to-us 2009 135i Sport. There's something pretty darn compelling about the small BMW coupes. They look great, they're deceptively big inside, they've got plenty of trunk space for a long haul. Both get almost 30 mpg on the highway – the 135i is a bit better, actually. Poke them, and both are capable of ripping your face off. And to drive? They're simply sublime. I've driven a lot of cars over the years, but few match the natural composure and connection to driving that both the E46 and its near twin E82 do. They're just impressive cars that you can drive every day with a family aboard, have fun and feel pretty special without spending a million dollars.
All this sounds pretty irresistible, and that's one of the reasons that BMW sold about 4 trillion 3-series coupes over the past 40 years. While I know their proliferation isn't uniform across the country, near me you can't drive much more than a minute without seeing one or many. And if you pop onto eBay or your local Craigslist, at least on the coasts, you're likely to be overrun with examples. But if buying "the best one" is your goal, this particular 330ci might just be the one you're searching for. That's because if you ever hoped you could find an as-new '01 330Ci, we have: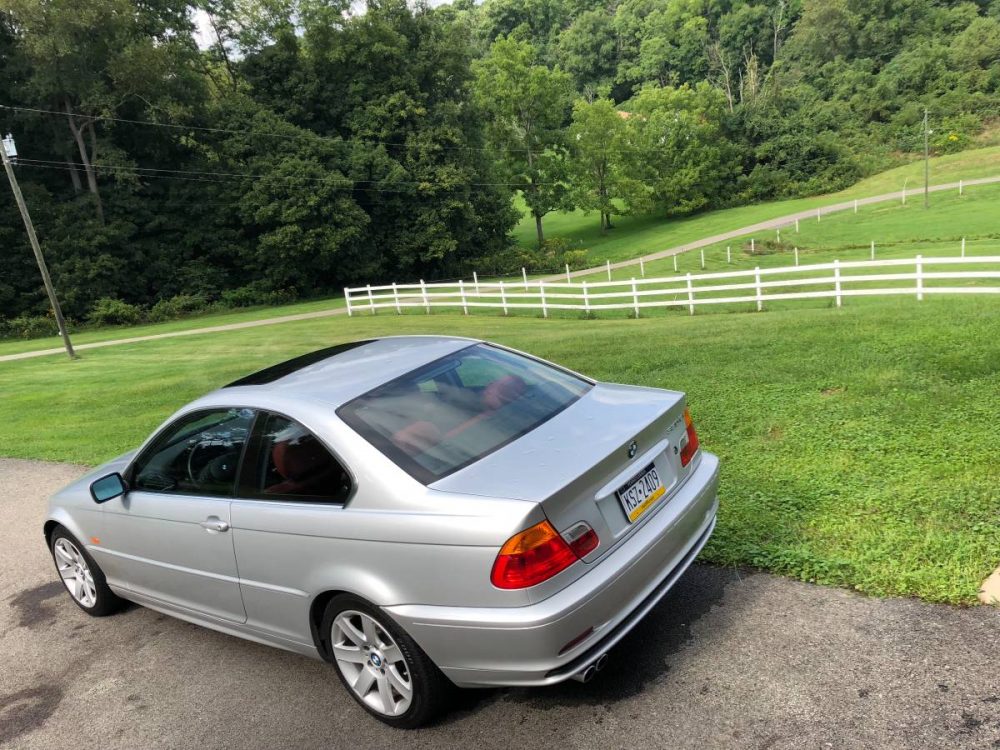 Year: 2001
Model: 330Ci
Engine: 3.0 liter inline-6
Transmission: 5-speed automatic
Mileage: 750 mi
Price: $32,000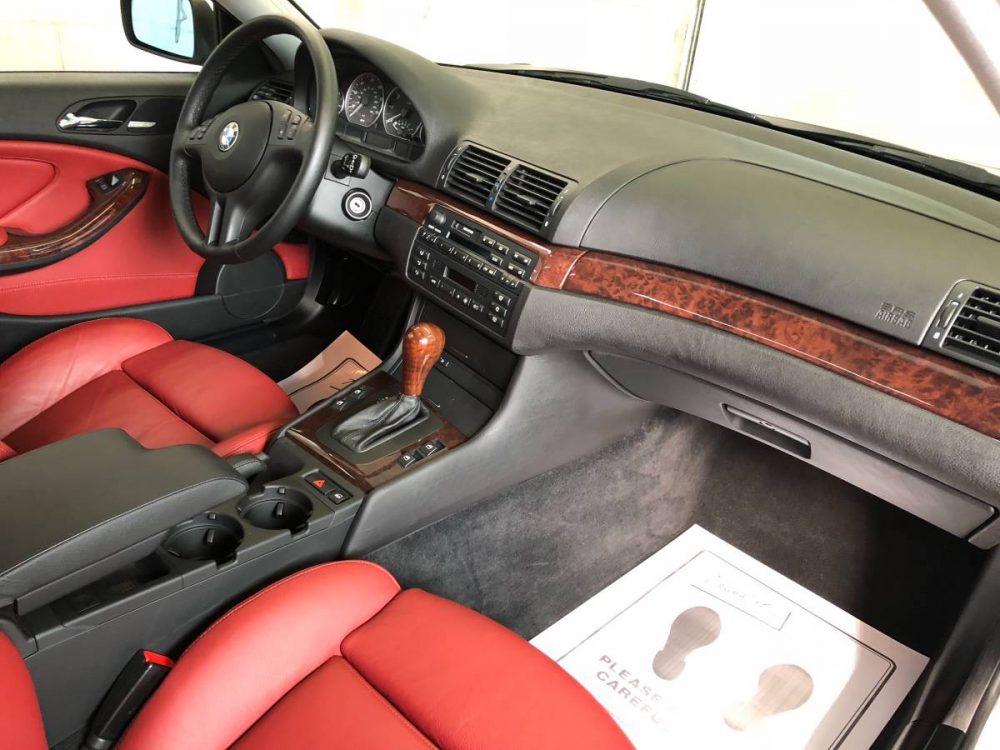 I've got an "as showroom" 750 mile 01 E46 330ci sport pkg that was stored in climate controlled private collection, regularly started. Just put in a new battery and fluids for the next collector. I drove it yesterday and its perfect no drips etc. If you want a time capsule of the "best do it all bmw ever made" with the RIGHT options and the best color scheme this is it!

I have too many toys I don't get to enjoy and i'm going to be rotating a bunch out for new ones.

Will absolutely trade for neat cars of all ends of the spectrum from the late 60s -modern but no trucks, suvs or projects, at least excellent condition examples only please.

To give an idea of cars that interest me…
-70's benz
-c4 corvette grandsport/zr1
-c6 z06
-m6
-c63 amg
-c43 amg
-190 2.6-16
-FD rx7
-2nd gen supra
-60-70 mustang/camaro
-e-type
-911
-rhd jdm cars

Hopefully that gives you an idea of how eclectic and varied my tastes are, I would also swap it for a nice clean newer car like a 750i or Audemars Piguet/Rolex watches.

I am not a professional photographer but can take any requested pics and or video for you and have a driving video from the other day.
*Will ship overseas to a collector or museum, just arrange the shipping

Please text me before calling if possible.
This is a once in a lifetime chance for a legitimately new, loaded up E46. Look at what other e46/e39/e36 with 30k miles are going for…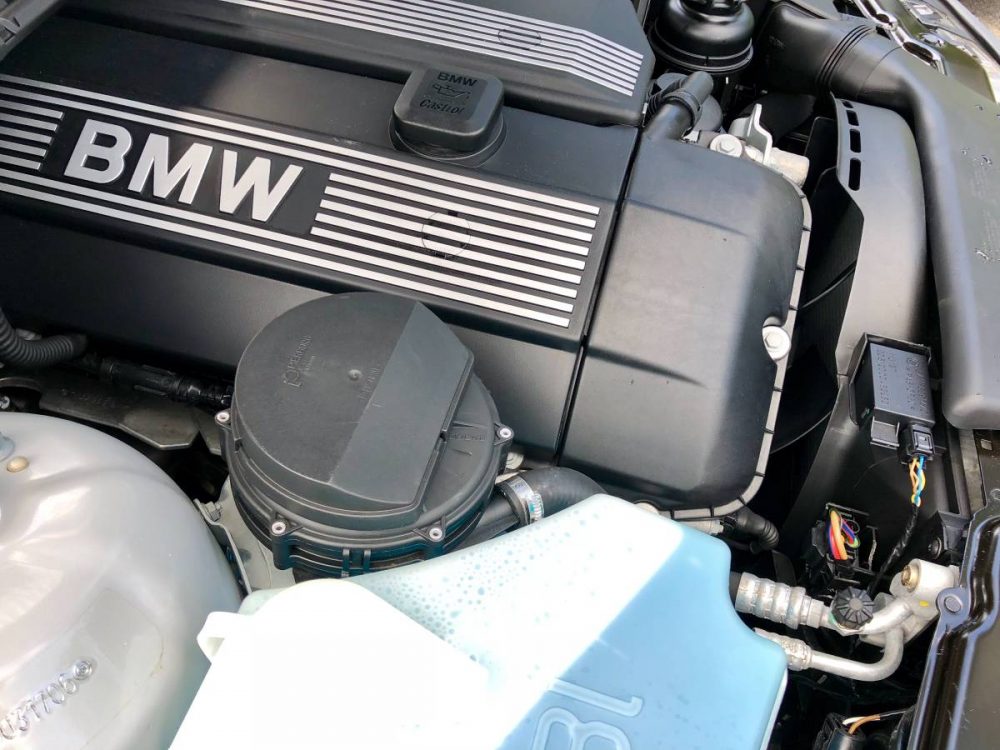 The 330Ci got a pretty nice upgrade in 2000 with the introduction of the M54, replacing the earlier '328' model. With a longer stroke to the existing aluminum block, revised intake and exhaust manifolds, new cams and double-VANOS, the motor cranked out 225 horsepower and 214 lb.ft of torque – numbers very close to the U.S.-spec E36 M3 which had just gone out of production. They received rave reviews in every magazine, and though fairly dear at around $35,000, it's no wonder these were popular cars. After all, the leap to the M3 was almost $20,000 more in 2001, but you got a good chunk of the performance and feel in the Sport Package-equipped 330Ci.
This particular one certainly must be the best in the country. With less than a thousand miles since new, it shows no wear right down to the Dunlop SP8000 tires (which, incidentally, you'll probably want to replace at this point!). While I'd argue it is not the best color combination in 2001, it's hard to fault the classic Titanium Silver Metallic with the gorgeous Tanin Red leather. I like the Style 44 wheels with the lowered ride height of the Sport Package, and I really prefer the downward-swept front corner lights of the pre-LCI non-M E46 versus the slightly more fussy looks of the later models. Are there any downsides? Yep. It's a 5-speed automatic, which effectively robs much of the wind out of the "WHAT A FIND!" sails. And then there's the price. I don't fault someone for wanting a return on an investment-grade car, but I have to wonder if an automatic 330Ci meets "investment-grade" criteria right now. After all, you could get some pretty serious metal for $32,000. In fact, that's more than I paid for my very low mileage M3 and reasonable mileage 135i combined with a fair chunk of change left over for maintenance. I'm not unique in my experience – $32,000 buys you nearly any E46 M3 you want, albeit with more mileage. Still I think that's a trade-off few would pass up. This might be the best one out there, but I doubt we'll see this car change hands any time soon.
-Carter