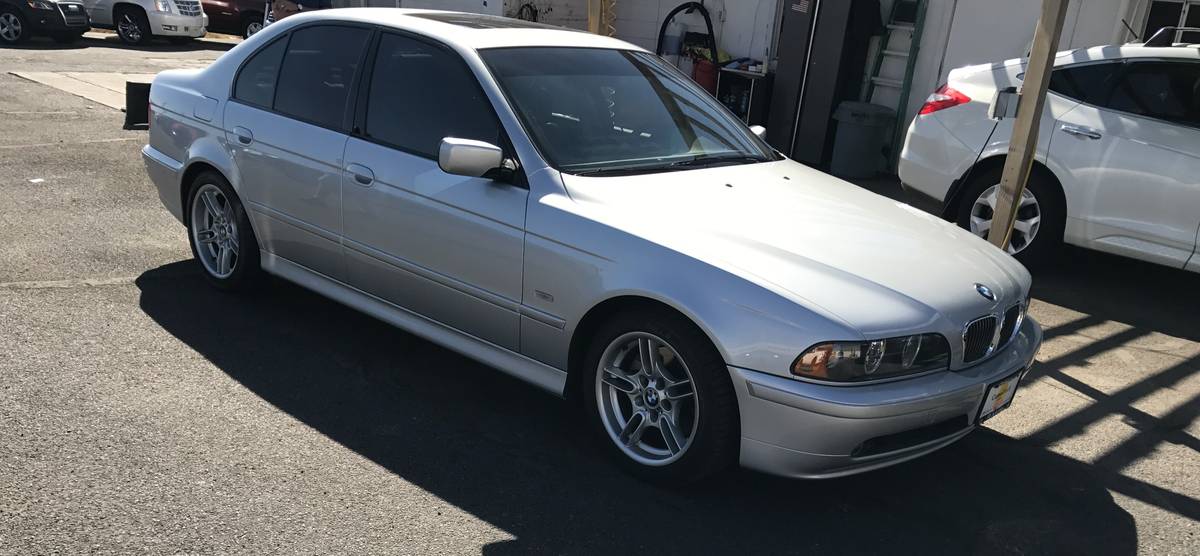 Sport, M-Sport, Sport, M-Sport, Sport, M-Sport. Choose your title! More research and some comments from our astute readership seems to confirm that the official title of this car is 540i Sport in the USA, though it includes items labeled as M-Sport within that package. Thanks to everyone for their commentary and following!
Starting in late 1999 for the 2000 model year, BMW replaced the "Sport" package on the E39 with the newly recycled "M-Sport" moniker. Of course, the M-Sport had been seen on the E34 before and carried M-bits over to the normal 540i model. This was much the same for the E39; moving forward, the M-Sport models not only got the upgraded suspension and larger wheels associated with the sport package, but also gained a M-Sport steering wheel, shift knob and door sills. However, it wouldn't be until the 2003 model year that the M-Sport reached its full potential when BMW slotted the M-Technic bumper covers on to create a 'M5 light' once again.
In between, there were minor changes mostly notable for different wheel designs. In 2001, for example, the Style 66 wheels were used. Staggered at 17×8 in front and 17×9 in the rear, the wheels mimicked the design of the Style 65 18″ M5 wheels minus the second set of split-5 spokes inset. These wheels were also coincidentally the optional winter wheel package for the M5. But without the bigger bumpers and M-Parallel wheels associated with the 2003, the 2000-2002 models were much more understated in their approach and to most aren't quite as desirable as the M-Tech'd models.
Of course, when you find a showroom fresh one with only 1,890 miles, maybe that doesn't matter?
Year: 2001
Model: 540i Sport
Engine: 4.4 liter V8
Transmission: 6-speed manual
Mileage: 1,890 mi
Price: $22,300 Buy It Now
Very rare 2001 BMW 540i M Sport, 6 speed transmission, only 1890 miles, clean title, car is nearly new, this is the only 540i in the country with these low miles, must see to appreciate, please no low ballers, this is a very desirable car, true BMW enthusiasts well appreciate this car very much, no low ballers, need additional info please contact me at any time.

48o 735-4oo7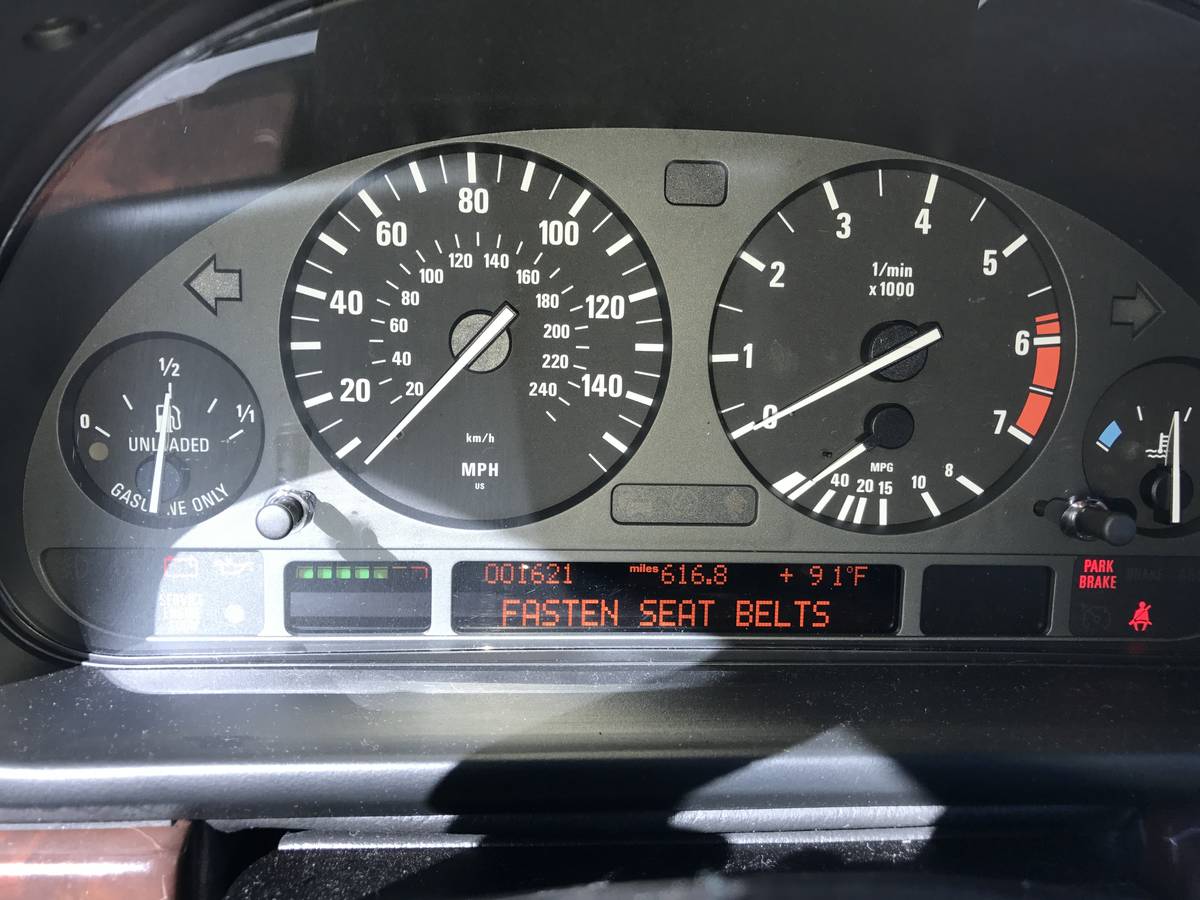 Our reader John spotted this one and sent it in with the title "lowest mileage 540i Sport". Indeed, it's hard to imagine that there's one out there with less miles. The seller claims that the car presents as new (which it probably should!) but unfortunately the story ends there – we know only that it's got low mileage and is silver. Outside of that, there's precious little to go on and only three not particularly descriptive pictures. The price is high – $22,300 represents money that easily gets you into three different generations of M5 and just about any other 540i that you want. But, of course, none of them would have anywhere near the low odometer reading that accompanies this purchase.
Just for argument's sake, though, the very well presented and arguably more desirable 2003 M-Sport I recently wrote up sold for less than half – $10,150. Yes, it had 122,000 miles, but there were also a lot less question marks, the condition was still outstanding, and the aesthetic on the M-Tech package works better. Whether that low odometer number is alone worth a substantial premium remains to be seen.
Thanks to our reader John for the spot!
-Carter