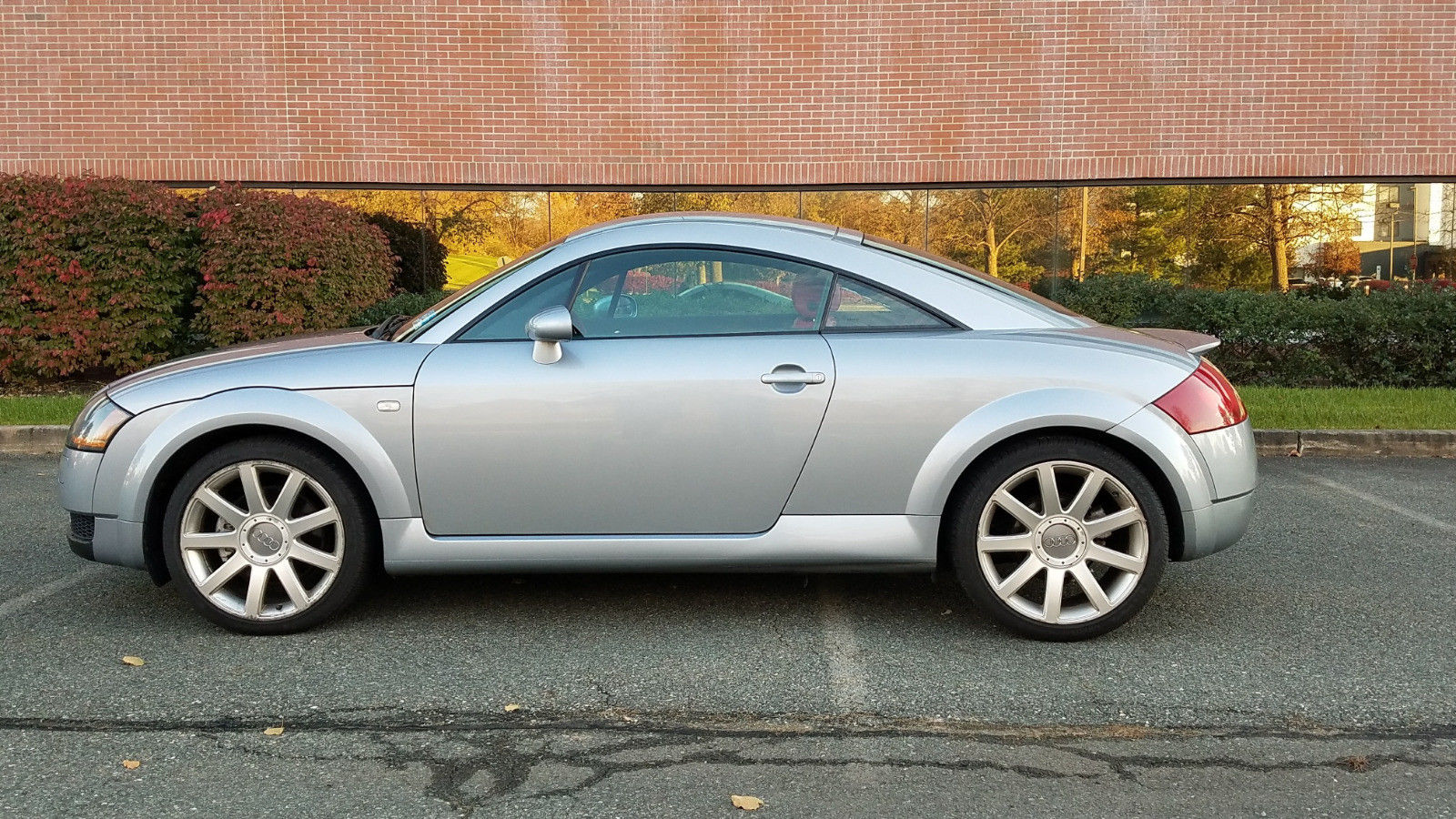 If the minor nomenclature differences between what constitutes a BMW with sport items, a Sport model, and a M-Sport model can be confusing, the ordering of model designation in Audi's TT lineup is downright infuriating. Technically, I think the correct order for the model is as shown above – Audi TT Coupe 225 quattro ALMS Edition.
Maybe.
And here's the trick. First you needed to differentiate if you ordered a Coupe or Roadster. In 2002, you could get a front-drive coupe with the 180 horsepower engine, and you could also get the 180 horsepower motor with optional Haldex quattro all-wheel drive. But if you selected a Roadster, you couldn't get a 180 quattro. Now, if you went for the upgraded 225 horsepower motor, you automatically got quattro – there was no front-drive option. That makes the "quattro" moniker after any 225 model redundant. Even more redundant in this case is the "Coupe" moniker, because if you opted for the ALMS appearance package in the 2002 model year, the hardtop was your only choice. So if you referred to this as a TT ALMS – as many do – the rest would follow – you've got by default a 6-speed manual 225 horsepower quattro Coupe. For many, this makes the ALMS one of the most desirable 8N TTs, and the limited run of 1,000 examples in either Misano Red Pearl with Silver Gray Nappa leather or, as show here Avus Silver Pearl with contrasting Brilliant Red Leather tends to command a premium over other examples of the first-gen Golf-based model: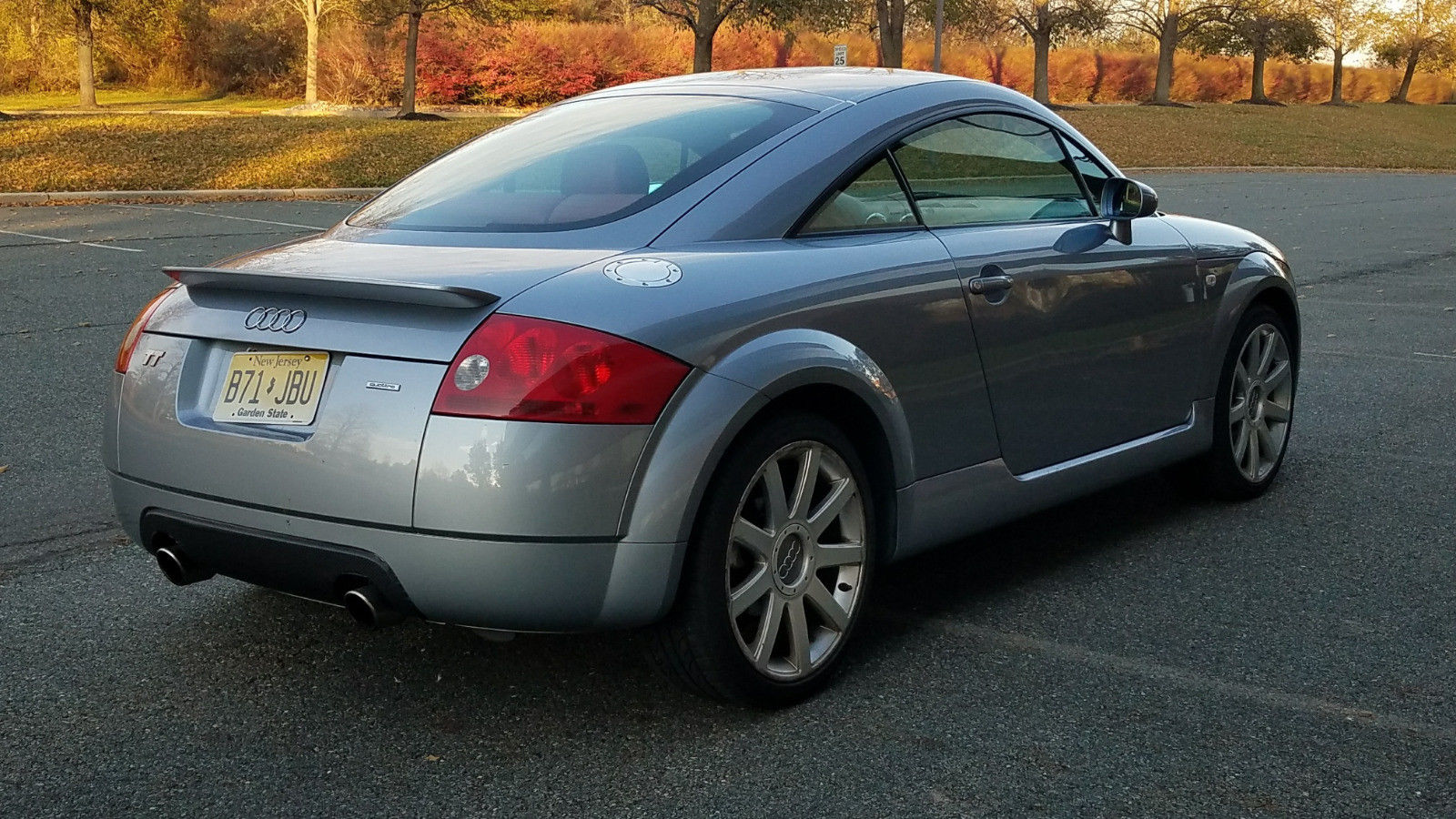 Year: 2002
Model: TT 225 quattro ALMS Edition
Engine: 1.8 liter turbocharged inline-4
Transmission: 6-speed manual
Mileage: 72,700 mi
Price: $8,500 Buy It Now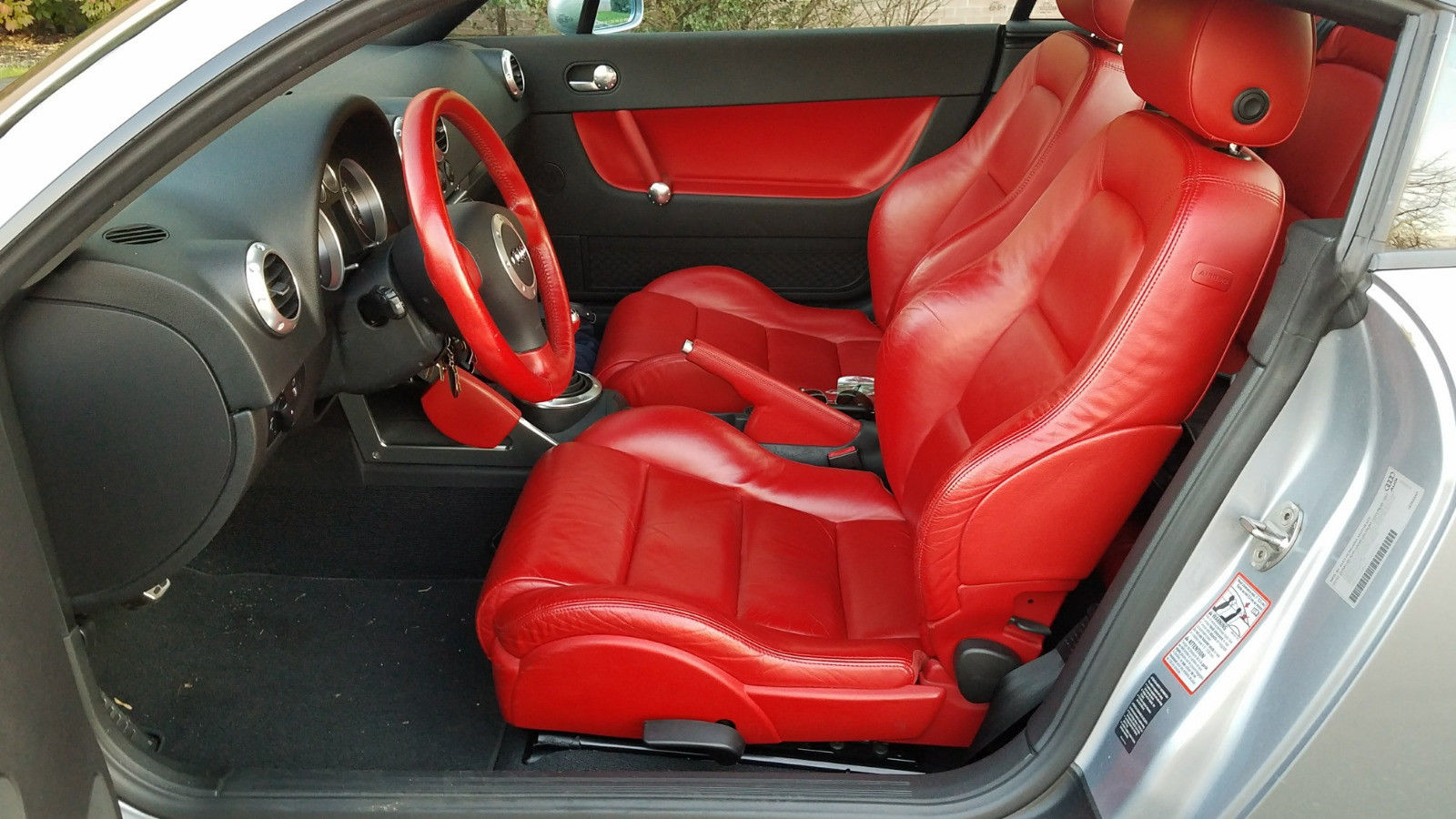 Thank you for viewing my ad. I am selling my 2002 Audi TT ALMS Edition Coupe finished in Avus Silver Metallic over Red. Only 1,000 of these special editon TT's were built, 500 in Misano Red over Silver, and 500 in Avus Silver like this car.

This TT has a clean title and Carfax, no accidents, and the paint is original.

The car drives great, the clutch grabs strong, and the 6 speed manual trans shifts smooth. The car is 100% stock, unmodified and the engine/turbo pull hard. The Timing Belt/Water pump were done at 53K stated on the Carfax. Mechanically the car needs nothing, there are no check lights on and I have never had an issue at all. The A/C blows ice cold and the heat works great. All electric features work as they should.

The interior shows great as you can see in the pictures. This car was never smoked in, and smells of fresh new leather. The original paint shows well and has typical wear and tear for 15 years old.

I included pictures of some cosmetic flaws on the exterior. The rear brake pads/rotors are low and need replacement soon. The car comes with the original books and two master keys.

This is a hard to find car, and I have it priced to sell. Recent comparable ALMS Edition TT's have sold for over $10,000. If you need any additional information please message or call me at 908-202-4634.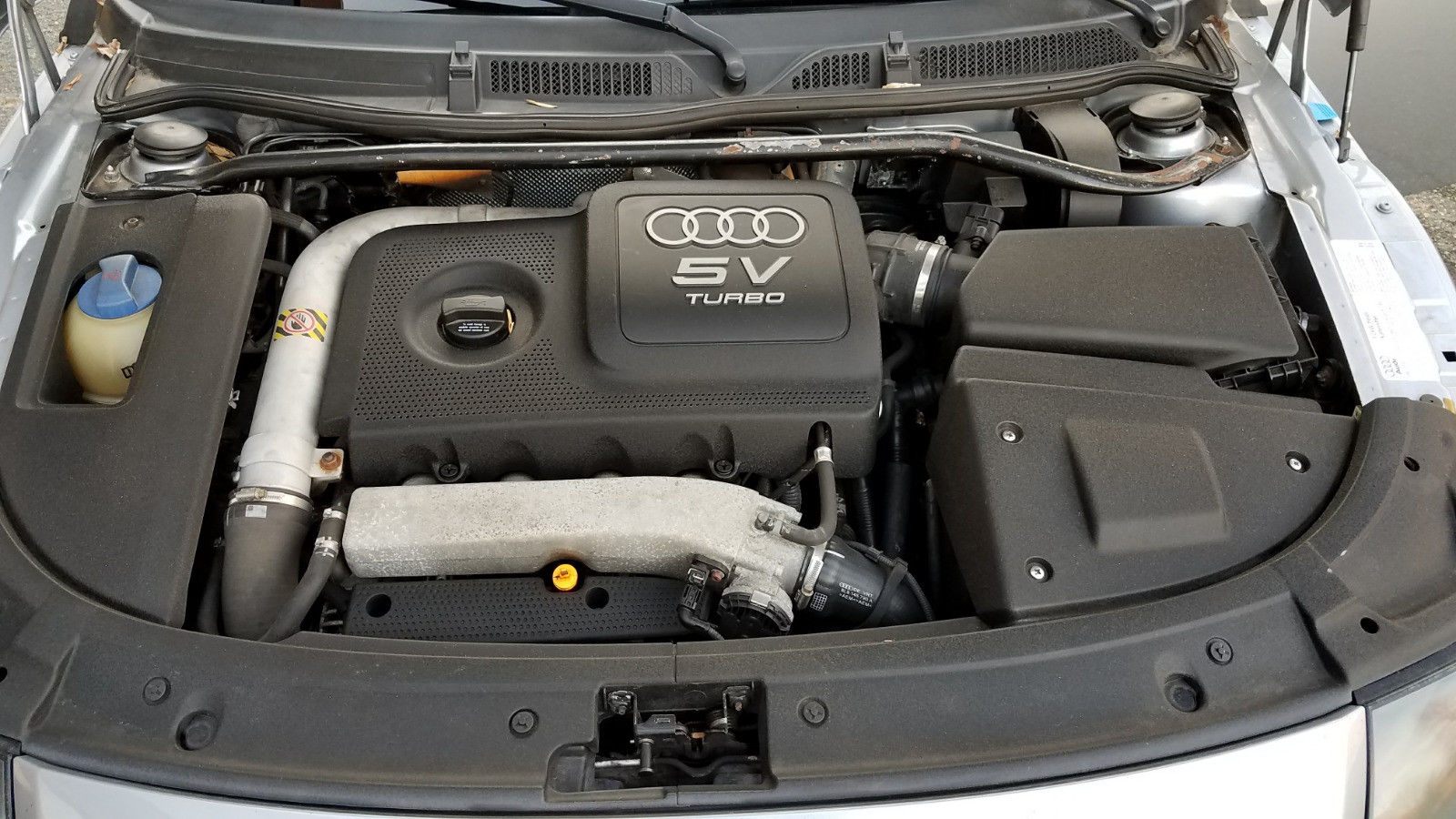 The last one of these I looked at was the impressive 18,000 mile example. Near perfect, the asking price was $19,000. Today's is the more understated color combination (at least, outside!), but with many more miles and not as clean, the asking price is less than half. Does that make it a steal? Well, nearly 73,000 miles is still quite reasonable and the car is in its original configuration. A Northeast car, you can see the oxidation under the hood of salt miles driven which means you'll want to check thoroughly underneath and in the fender liners. The front bumper has taken some damage that is covered by tape and the wheels exhibit clearcoat failure or minor curbing on the edges. There is also typical pixilation of the dash info display which can be repaired. But hey, this is a fifteen year-old car and it's been driven. Overall, the presentation is good, the timing belt has been done, everything is claimed to work and the price is pretty reasonable as ALMS cars go. You can save a bit by opting for a normal 225 Coupe, but if you like the color combination this one looks to be a solid driver that will make you feel special on a reasonable budget.
-Carter