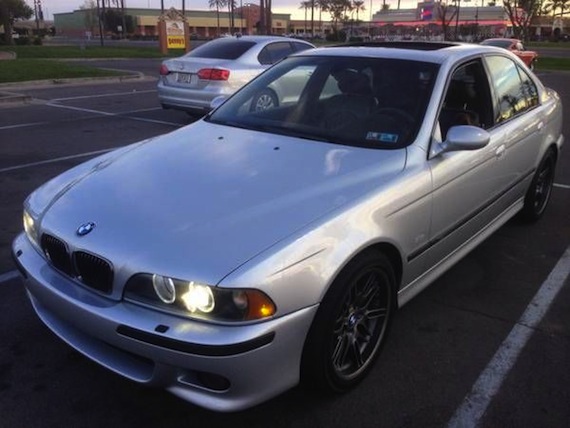 The 540i M-Sport we posted this week posed some interesting questions in regards to the E39s available on the market. The 540i has a good engine and lots of choice bits, but the E39 M5 has the engine and even more choice performance parts. I asked why you wouldn't just spend a little more to get the Big Daddy, and today we have an example of just how attainable the E39 M5 is these days. Originally owned by the CEO of the Tire Rack, this M5 has just about everything you'd want when looking for a used car – huge Autocheck score, not that many miles (but enough to bring the price down a little), well-informed owners, and overall great condition. Is it worth $16,500? In my eyes, hell yes.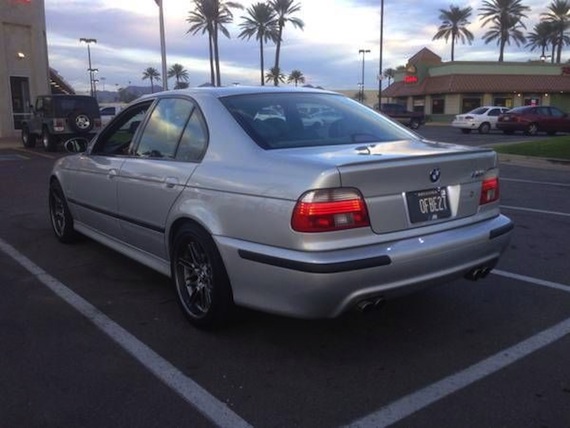 Year: 2001
Model: M5
Engine: 4.9 liter V8
Transmission: 6-speed manual
Mileage: 96,250 mi
Price: $16,500 Buy It Now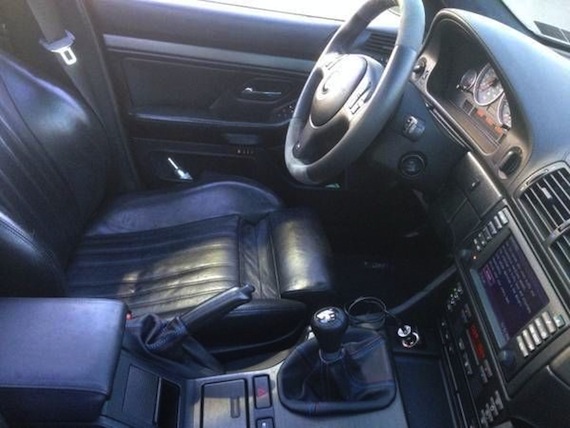 Private sale – this is my personal vehicle! 2001 BMW M5, 95,500 low miles, 6-speed manual. This car is immaculate. The interior is 9.5 out of 10. The exterior is 9 out of 10. I'm the 3rd owner and just bought the car a few months ago. Reason I'm selling is I already got two tickets. I just can't control this beast!

This car has been owned by enthusiasts all along. Please, if you don't know about M cars & their value don't even bother trying to low ball me! Please research prices on these cars on enthusiast forums and you can also check Enthusiastauto.com to see how much a clean example M5 goes for! I am not desperate at all to sell!

Original owner was the CEO of TireRack.com. Second owner is a BMW enthusiast from the M5 forums. Car is fully loaded. Only option it didn't come with is the parking sensors.

Xenon, power and heated seats, full leather interior including dash, navigation.

All services performed:

– New MAFs
– New fuel pump
– New battery
– New spark plugs + coils + belts + oil change
– New crank case sensor
– New gas cap
– New front brakes and rotors, the rears are good for another 15-20k
– VANOS solenoids sent to Dr. Vanos for service and replaced
– Clutch was done about 40k miles ago and pulls hard and smooth

Modifications:

-Full Borla cat back exhaust
-Interior wood trim wrapped with 3M brushed aluminum
-Steering wheel sent to Germany and wrapped in Alcantara and leather with BMW M stitching
-Short shift kit
-White Angel Eyes so you don't have that outdated yellow lights look
-LED license plate lights

*****Please research VANOS sound on BMW E39 M5, every M5 has this sound. Almost sounds like a diesel, this isn't an issue and is normal for the 2001 M5. I'd say my car is medium loudness when it comes to VANOS sound, I've heard much louder ones. There are no VANOS codes or any issues, just the normal BMW E39 M5 VANOS sound – Google it!

Issues:
1- Body is in excellent shape, there are very small rock chips on front bumper and hood as expected from a 2001 with no previous paint or body work
2- Dime size rock ding above rear passenger side fender- had a dent guy pull the small ding but if you look hard you can still see it
3- Very minimal "seepage" of power steering fluid – you will never see a drop on the ground – but its there, its just "wet" but gets burnt off. I'd say the only mechanical thing this car may need would be a new power steering pump as the steering is a bit heavy sometimes when turning at real slow speeds.

Clean, clear title in hand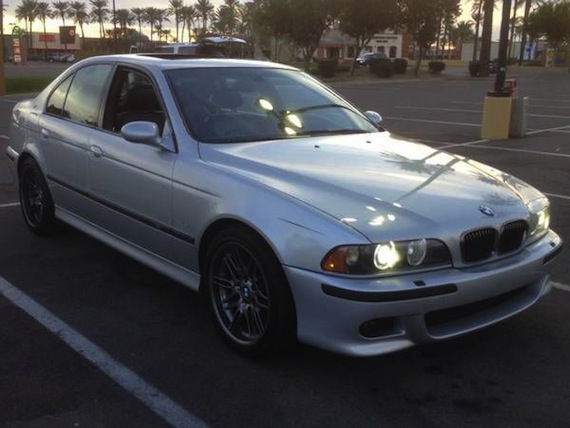 I clearly value the real ///M label for all M Models prior to 2009's introduction of the X5M, which began the swift decline into a sad branding exercise. That alone puts the M5 above the 540i M-sport in my eyes, but when you look at the parts, the exclusivity, and most of all that engine, it's in a different league from pretty much any 540i. I'm not saying E39 M5 prices need to go up (though they surely will begin their ascent not too long from now); I'm mostly trying to show that they are an incredible performance value right now and that the 540i M-Sport, as nice as it was, was overpriced.
The guy that sold me my E28 also had an E39 M5. With prices like these, it's easy to see how he rationalized both.
-NR