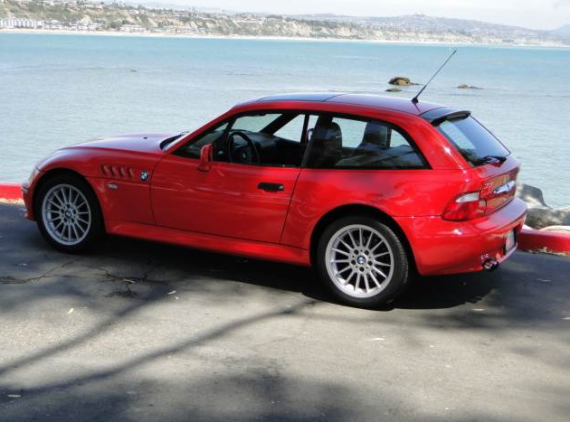 My love of the clownshoe is no secret, as I find the shooting brake to be even preferable to the wagons I covet so much. The Z3 Coupe is one of the funkiest and coolest out there and always demand a long look whenever they pass. Though usually found in M Coupe guise, there's something refreshingly unpretentious about the base Z3 version. The S52/S54 debate is immediately thrown out the window, and the Z3 Coupe owner just becomes someone who enjoys funky sports car regardless of bragging rights and for whom a fun base model seems like the logical and more-frugal choice. That person sounds like a cool car enthusiast to me, and today's 2001 model comes with the M54 that produced almost as much power as the earlier S52 and comes on some of my favorite wheels ever, the Style 32s. With only 629 Z3 Coupes made in 2001 and a small fraction of those in the arresting (or is that arrested?) Hellrot II, this is a great little rarity that would be a blast to own.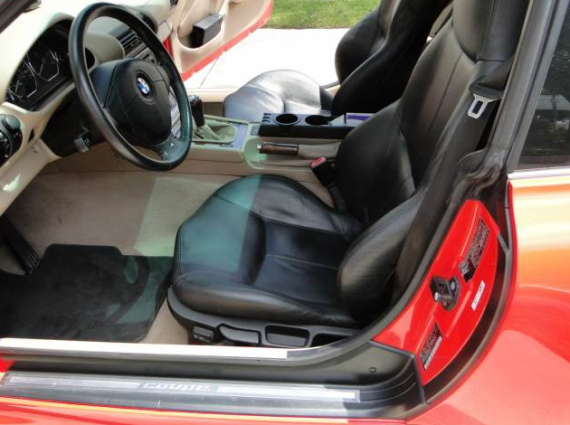 Year: 2001
Model: Z3 Coupe
Engine: 3.0 liter inline-6
Transmission: 5-speed manual
Mileage: 92,000 miles
Price: $12,500
For Sale, 2001 Z3 with 92k miles, maintained by Brewster Porsche in San Clemente, pretty original except I changed out the seats, they were beige and are now black. I have owned it for three years but recently bought something else. Latest work was new coil packs and plugs. Runs good, looks good, very nice car. It has been to two DorkFests. Always the only HellRot II car there.
The car is located in Dana Point Ca.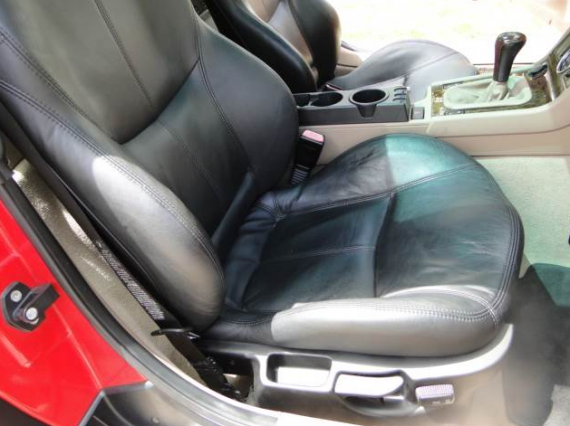 This is a great way to get 95% of the M Coupe for a fraction of the price, especially as the Ms streak skyward in value. The replaced seats is a weird addition – perhaps the owner just really likes having a hot butt when he gets in. The combo looks good enough inside though, and it could perhaps provide a bargaining chip to the potential buyer. I am fairly confident I will own an E36/8 at some point, and the unpretentious nature of the Z3 model seems like a great entry point.
-NR