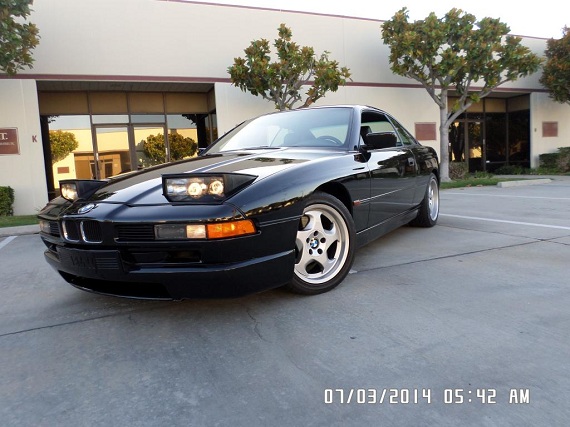 People don't really give BMW enough credit as a risk-taking company, in my opinion. First came the M1, a mid-engined supercar from a company that was producing primarily economy sport sedans. Audi has been applauded for bringing the brilliant R8 to the market, but BMW did it nearly 30 years prior. Then they introduced that same M88 motor into their mid-range sedan and big coupe, changing the definition of sports sedans and bringing GT cars to a higher level. The M3 helped too, and forced Audi and Mercedes-Benz's hands to make higher performance small sedans that enthusiasts have enjoyed for a few generations now. More recently, the i8 has gone from concept to reality, and stands as one of the most game-changing designs in history. But one that was often overlooked was the i8's spiritual predecessor, the E31 8 series. A soft, big and angular departure from BMW's styling in the 1980s, the E31 received a tremendous amount of development and accolades when it was released, but enthusiasts remained skeptical – partially because it seemed the 8's performance didn't live up to the promise of the design cues from the M1. Enthusiasts hoped for a high-performance "M8" that magazines taunted but never came. Instead, we received the heavily M-division-modified 850CSi: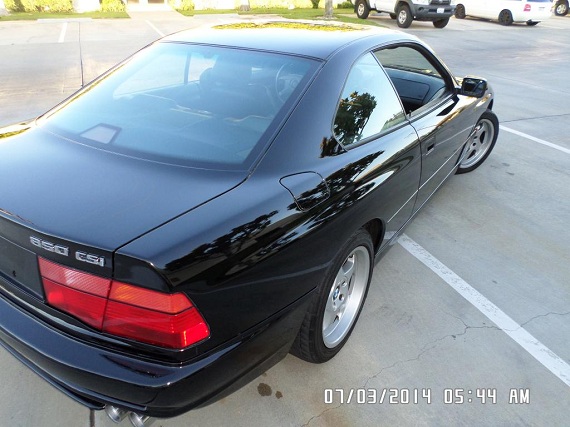 Year: 1995
Model: 850 CSi
Engine: 5.4 liter V12
Transmission: 6-speed manual
Mileage: 73,226 mi
Price: $42,995 Buy It Now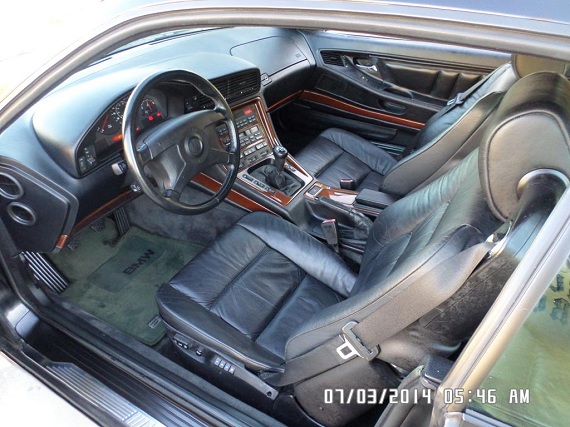 1995 BMW 850CSI with 73k miles ,this car is number 220 out of 225 ever made for US market, MSRP was $104,650.00 back in 1995, black on black, this is a dream for any collector, as you know the price on these cars are going up each year this is your opportunaty to own a M power BMW that was hand build and not many of them are around no more. I have had this car for the past 3 years and bought it from the original owner. I have service history from day one ($42,226.00) was spent on the service, including the original window sticker. It runs and drives like it should, very fast car, paint is in good shape with no major dents or scratches, front spoiler is broken and it is a easy fix ($200). Everything works as it should, ice AC, heated seats, CD in trunk, inside is almost like the day one with very minimum wear.

Please look at all the pictures and ask any kind of questions before making an offer. I am selling the car as is where is. Please come and inspect the car yourself or hire 3rd party to do the inspection for you. I demand a $500.00 none refundable deposit via paypal right after the auction ends and the rest in 4 business days via bank wire or cash in person only. As I mentioned I have service record that is over 42 thousand dollars, here is the list, at 36k miles $652.00, at 38k miles $1,500.00, at 42k miles $1825.00, at 43k miles $811.00, at 45k miles $4520.00, at 47k miles $913.00, at 48k miles $6700.00, at 49k miles $340.00, at 51k miles $1600.00, at 52k miles $1100.00, at 59k miles $964.00, at 60k miles $760.00, at 61k miles $1588.00, at 63k miles $6600.00, at 64k miles $680.00, again at 63k miles $ 2370.00, at 65k miles $7400.00, at 66k miles $4880.00, at 67k miles $1200.00, and at 69k miles the whole clutch set was replaced for $1180.00. All these are available for the real buyers to view, thank you all.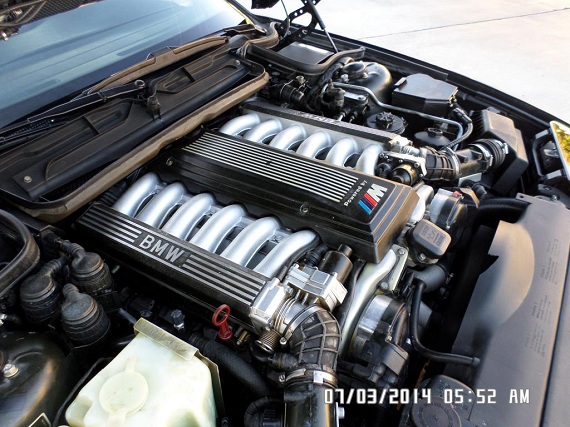 Whew; $42,000 spent on service despite the lower miles. That tells you a bit about the 8-series and what you're in for. That service price is more than a fair chunk of the BMW lineup cost new in 1995; for that matter, it's still more than some new BMWs today – which, incidentally, come with a full-service plan. But, do any of the new BMWs match the look and presence of the 850CSi? In my mind, no – they certainly out perform it, but this car looks so much better than most of the new offerings. The 928 and 850 were dinosaurs by the 1990s; Grand Touring coupes from a different era. If this car had a Ferrari badge on it, it could push double the price to buy and maintain. For that matter, some of BMW's own M offerings have exceeded the asking price. Would you rather have this or an E30 M3? For me, that's a tough question. While I really like the 8 series, if I think about it from a classic BMW standpoint if I'm honest I'd probably choose a different model like the E24 M6. But if I wanted a big GT car like a 550 Maranello or 928 GTS, the 850CSi is the winner for me in that comparison – a car that can both be bought and run on a lower budget than its competitors.
-Carter