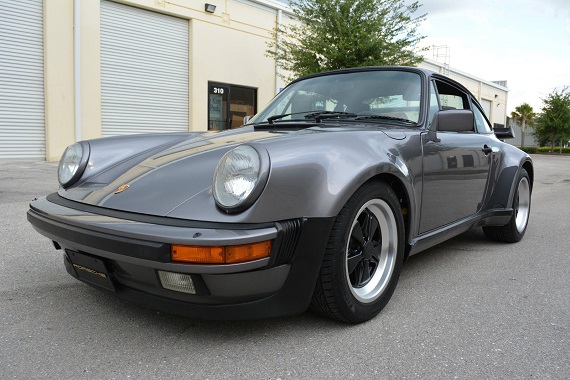 This car provides a nice juxtaposition with the 2005 911 Turbo S I featured a few days back. That car represents the value side of the performance Porsche spectrum, while this car fits squarely on the investment side. I suppose the difficult decision comes for those buyers whose interests lie in having a 911 to spend a decent amount of time driving, rather than saving as an investment. In that regard, a low-mileage 930 wouldn't be the ideal choice as a driver, but these days even a 930 with a decent numbers of miles will command a cost similar to a 996TT. There's still something about these cars, especially in their design, that draws my eye more than the modern equivalents and while a 930 won't outperform a 996TT it still commands a great deal of respect on any road.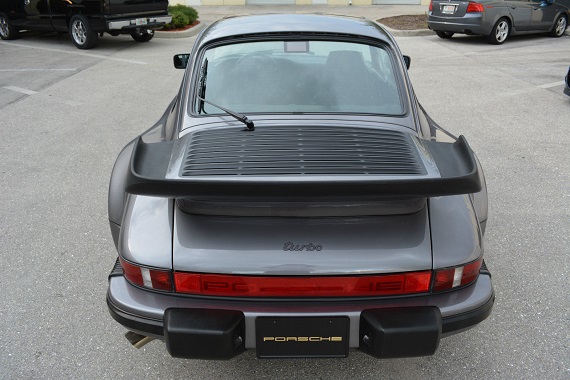 Year: 1986
Model: 911 Turbo
Engine: 3.3 liter turbocharged flat-6
Transmission: 4-speed manual
Mileage: 33,900 mi
Price: Buy It Now $89,500
1986 Porsche 911 Turbo Coupe. 33,000

Top end rebuild and reseal with two year Porsche warranty. Starting 2/19/14

Fresh 60,000 mile service ( 2/19/14 ) including brake flush, new battery, new belts, new tires, new hood shocks, air filters, engine tray powder coated and a lot more ( to much to list ). Total bill $16,958.06

Stunning Porsche with service history, all books, tools, keys.

Please call Five Six One – Three Two Two – Eight Five Two Six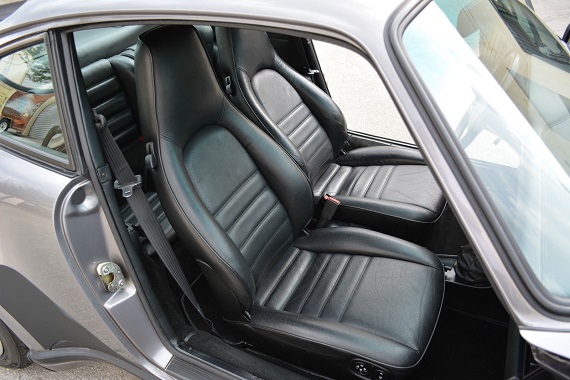 It's funny how a slight change in color can make a significant difference. Silver does nothing for me as an exterior choice, but a darker shade of Gray like the shade of Titanium we see here looks fantastic. With the recent maintenance we can hope everything with this car will be in working order though I'd still prefer a bit more information on the car's history. But a low-mileage 930 is still a low-mileage 930 and on the current market that will command a high price. We've seen 930s from the '70s hit six figures already and I can only assume it's a matter of time before this vintage does as well.
-Rob