Nearly every BMW Z8 I run across is silver. Colors like silver and black are popular choices for German cars and a safe choice for resale. For a high performance machine like this roadster, however, I'd prefer something a bit more flash. The red on cream combination here is certainly gives the Z8 a bit more presence, looking as if it arrived straight from the streets of Miami Beach. This particular car for sale in Ohio is for sale at a price that is almost spot on to its original MSRP.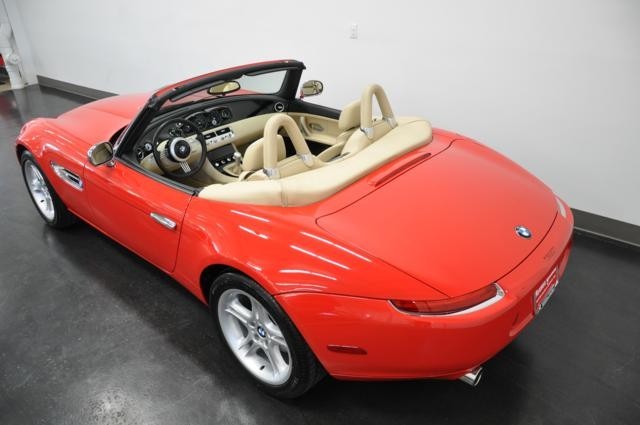 Beautiful 2001 BMW Z8 in bright red with cream leather interior and only 13,500 miles. These Z8s have become instant collector cars and this one is equipped with: navigation, heated seats, CD player. A true one owner car with full documentation including the original window sticker, books, two remote keys, car cover, hard top and the hard top stand.
Recent sales and auctions have proved that the Z8 is one of those rare instances of an modern classic that never lost much of its original value. Still, the asking price of almost $130,000 is a bit rich. Even though red is an uncommon hue for this car, I doubt it adds much to the value. Most Z8s on the market have low mileage as well, so the 13,000 this car has covered is par for the course. As it sits, this car might bring between $90,000 to $100,000, which is just about what this car sold for new.
-Paul