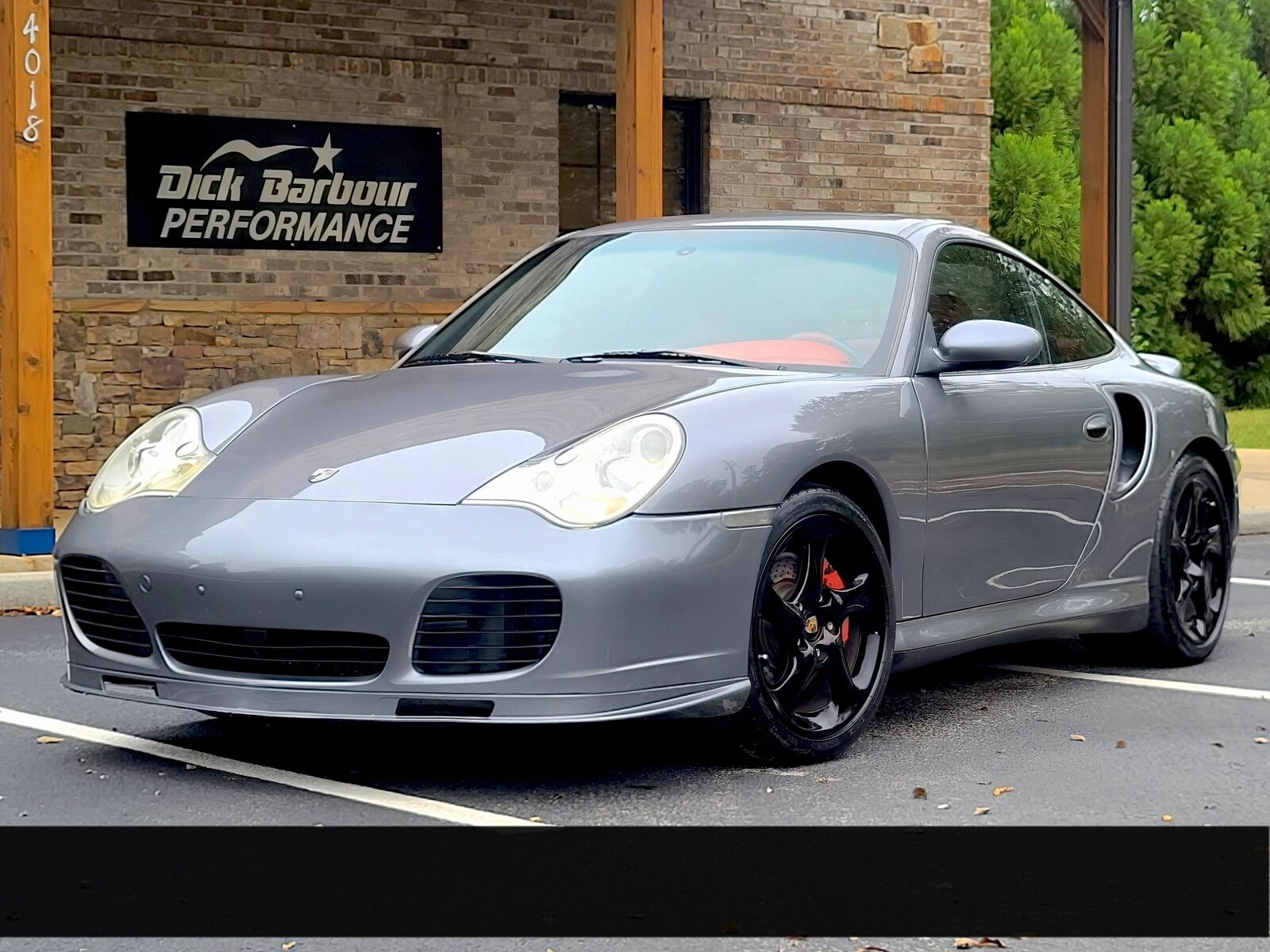 The legend of the 911 Turbo continues virtually unabated, with the most recent edition of the Turbo S bullying top-tier sport bikes in acceleration duels. Seriously, it does 0-30 in .9 seconds and hits 60 in a touch over 2 seconds. Two. I remember when breaking 5 seconds in the dash was a serious feat. The Turbo is is far from a one-trick pony, though, as it continues to demolish numbers – 100 in 5.3 seconds, the quarter mile in 10.1 at 137. It will hit 180 mph in 21.4 seconds, which is about the same time that it takes a VW T2 to hit highway speed. Of course, there's also a price to pay…in this case, you'll be out over $200,000 to leave the dealership in one. But it's not like earlier generations of 911 Turbo are exactly pokey, right? Take the 2001 911 Turbo. That car disposed of 60 mph in 3.9 seconds with a manual, 12.3 seconds through the quarter mile, and it'll 'only' do 150 mph in 21.6 seconds. Virtually stationary. On the plus side, they're a whole lot cheaper than the newer 911 Turbos, to the point where people without trust funds could consider purchasing one. And this one certainly seems to fit that bill: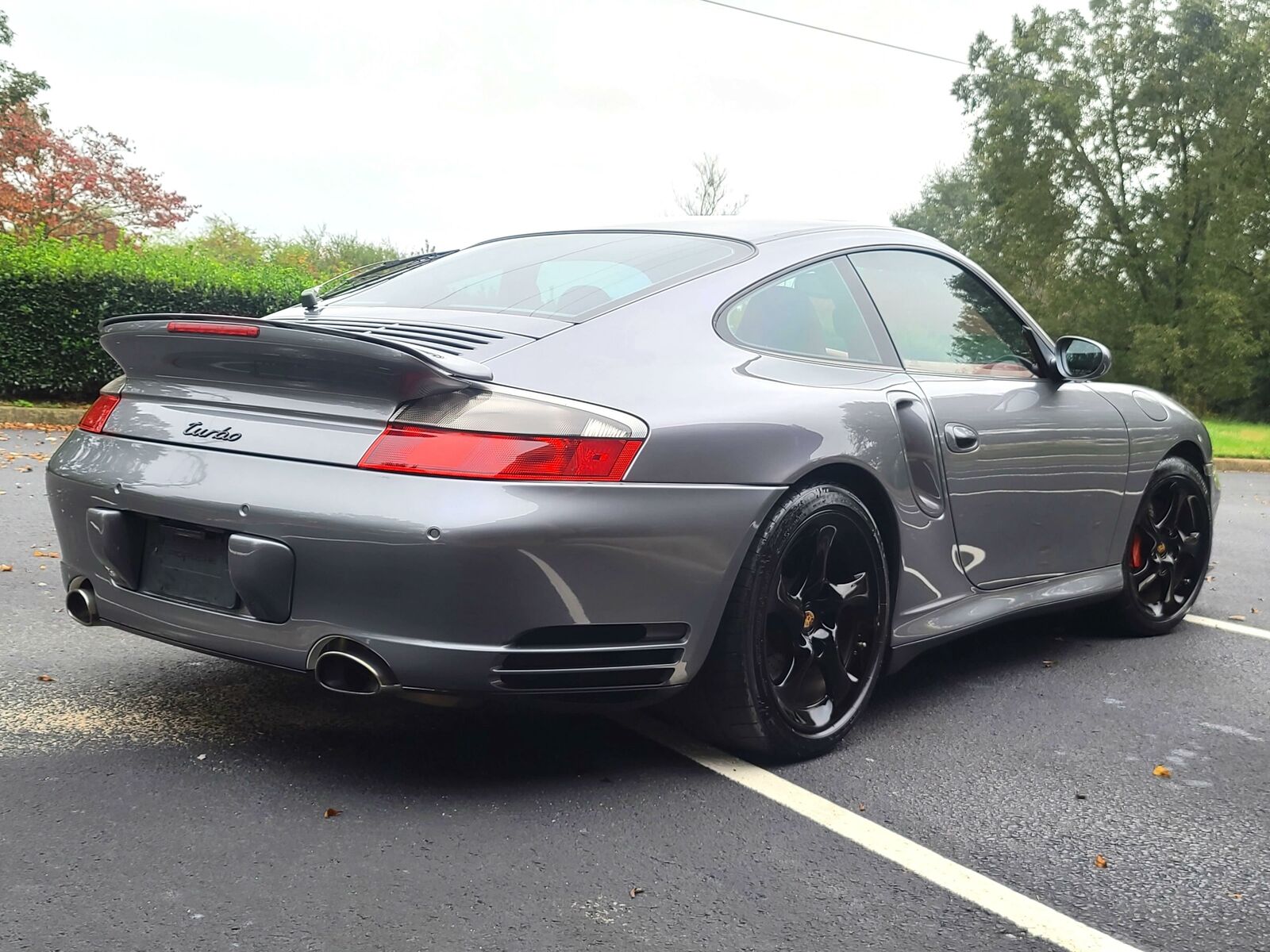 Year: 2001
Model: 911 Turbo Coupe
VIN: WP0AB29941S687632
Engine: 3.6 liter twin-turbocharged flat-6
Transmission: 6-speed manual
Mileage: 66,000 mi
Location: Oakwood, Georgia
Price: $52,900 Buy It Now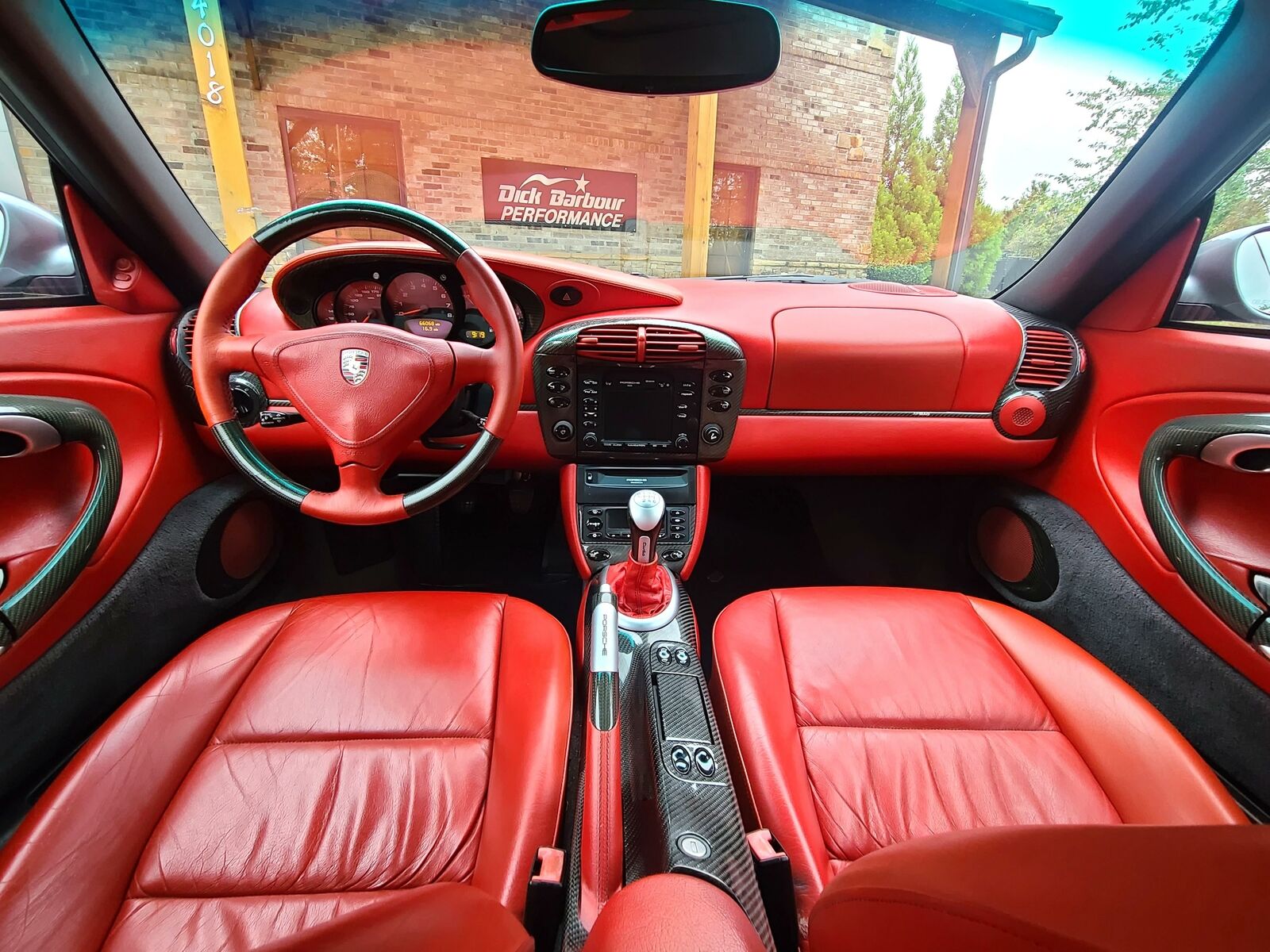 2001 Porsche 911 Carrera Turbo. Vin WP0AB29941S687632. 66,068 Miles. 6-Speed Manual. Seal Grey Metallic. Red Leather Interior to Sample. Clean Carfax. Clean Title. Original MSRP: $133,685. Books, Manuals, 2-Keys, Tools, Spare and a Jack. Recent clutch service $4,349.91. The exterior of this 996 Turbo looks absolutely stunning and the Seal Great Metallic paint is in exceptional shape! The interior is in great condition and everything has been left original just the way it came from the factory. Mechanically, everything is spot on and the car performs beautifully. This Turbo has a ton of power and it is truly a one heck of thrill ride! The 996 Turbos have been steadily climbing in price, and the best and rare low mile examples are starting to sky rocket in price. They are finding their way into high end collections, as the modern era of new Porsche buyers are starting to take notice. These early, water cool era cars possess a very likable, sleek curvature, and combined with their comfort and unchallenged drivability, it's no surprise that they are at the top of the market. Factory Options: XJ4 – Leather covered ignition lock surround. XKD – Carbon side air vents. XKJ – Carbon defroster trim. XKP – Carbon speaker covers. XMA – Leather rooflining. XMJ – Carbon centre console. XMP – Leather sun visors. XNR – Carbon center air vent bracket. XNX – Carbon dashboard trim strip. XPD – Carbon 3-spoke steering wheel. XPY – Carbon instrument surround. XSC – Porsche crest embossed in headrests. XTL – Carbon door panel parts. XX2 – Illuminated footwell. X47 – Carbon gear lever knob. X58 – Carbon handbrake lever. 059 – Without front bumperettes. 139 – Seat heating, left. 265 – Automatic anti-dazzle interior mirror and rain sensor. 266 – Automatic anti-dazzle door mirrors. 340 – Seat heating, right. 446 – Wheel caps with colored Porsche crest. 635 – ParkAssistant. 662 – PCM 1 Porsche Communication Management screen. 680 – Nokia DSP (Digital Sound Processing) audio system. 692 – 6-disc CD changer Becker Porsche CDC-3. 939 – Draped leather rear seats. 982 – Draped leather front seats. Collector car financing available at competitive rates. Vehicle Disclaimer: We make every effort to provide you the most accurate, up-to-the-minute information on all of our vehicles in our inventory. However, please do verify with us before purchasing that all the information is correct and up to date. For Ebay users: All questions and negotiations need to take place before the purchase. If you wish to purchase the vehicle via clicking the "Buy Now" button, make sure that you are ready to pay for the car the same day for the price advertised. If that is not the case, the car will be reposted right away. It is the buyer's responsibility to examine all the photos and ask questions in regards to the condition of the car. Due to the age of the vehicle, the car is sold as is, without warranty.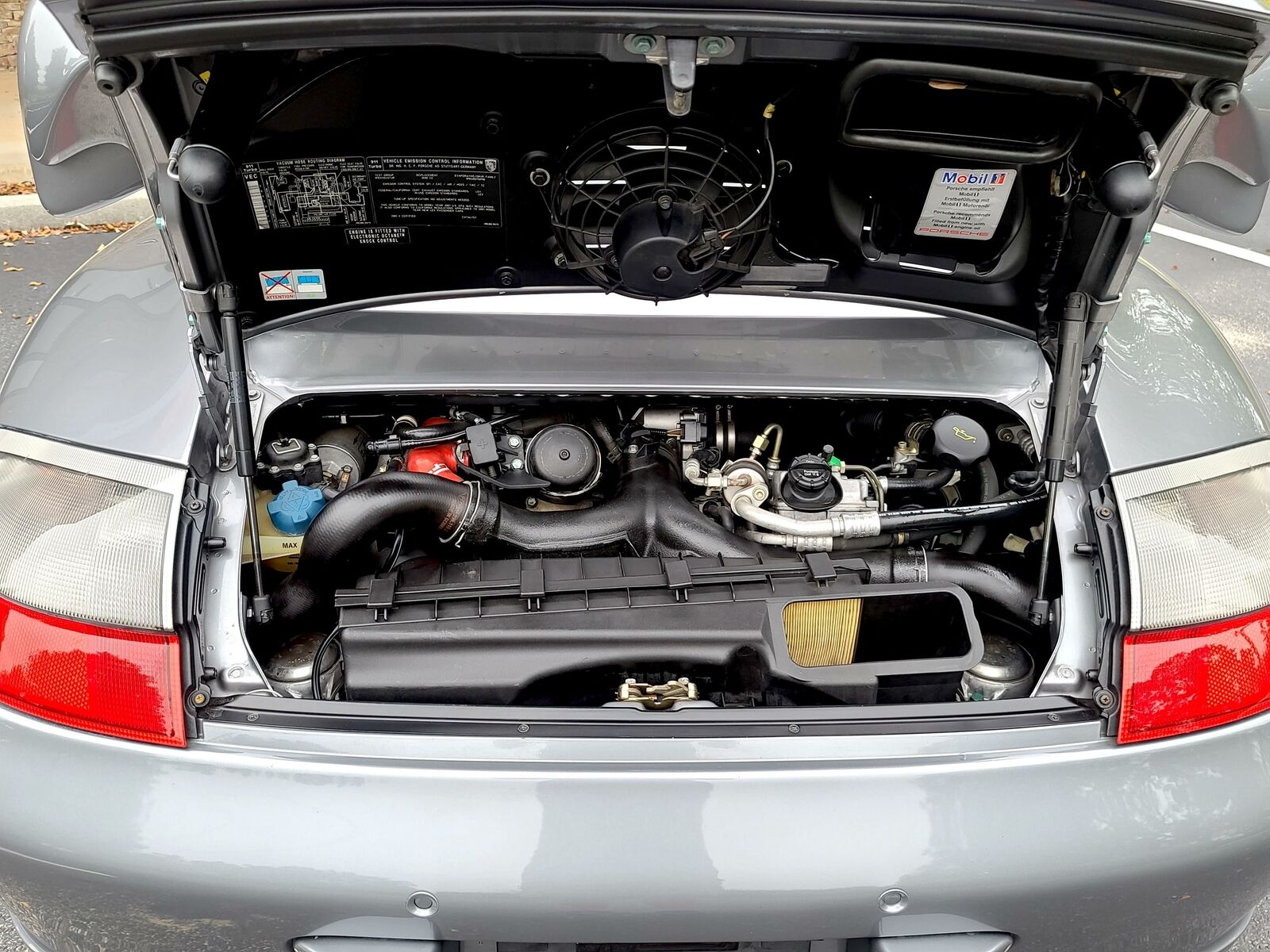 I really like this example. First off, Seal Gray Metallic isn't the most rare color on 911s, but a lot of the Turbos were either silver or black, and I like the darker silver. I could honestly do without the black wheels, but a few hundred dollars of refinishing takes care of that, or sell them and buy a replacement set if you're really unhappy. Whether you like the looks of the 996 Turbo is another matter; to me, it adds the right dose of aggression to make the shape work; similar to how the 135i has a chunky, street-fighter look to it. It's not pretty, but purposeful. There are always GT2 bits if you really want to step up a few notches, but be prepared to shell out; factory GT2 spoilers cost multiple thousands of dollars. But enough about the performance and outside, because you already knew about those things. This car is all about the interior and the 'X' options, which were Porsche Exclusive add-ons. You've got a smattering of carbon fiber along with extended red leather. Wow, does it pop. Mileage isn't outrageous and while there's no talk about known Turbo issues, like the coolant pipes or expensive spoiler hydraulic repairs, these are pretty stout cars overall. The market on 996 Turbos has been rising, so if you're interested in one of these, now is probably the time to consider jumping in if you have the means. They've never been cheap cars, and they're unlikely to go much lower than what we see here for a nice condition car with unique options.
-Carter