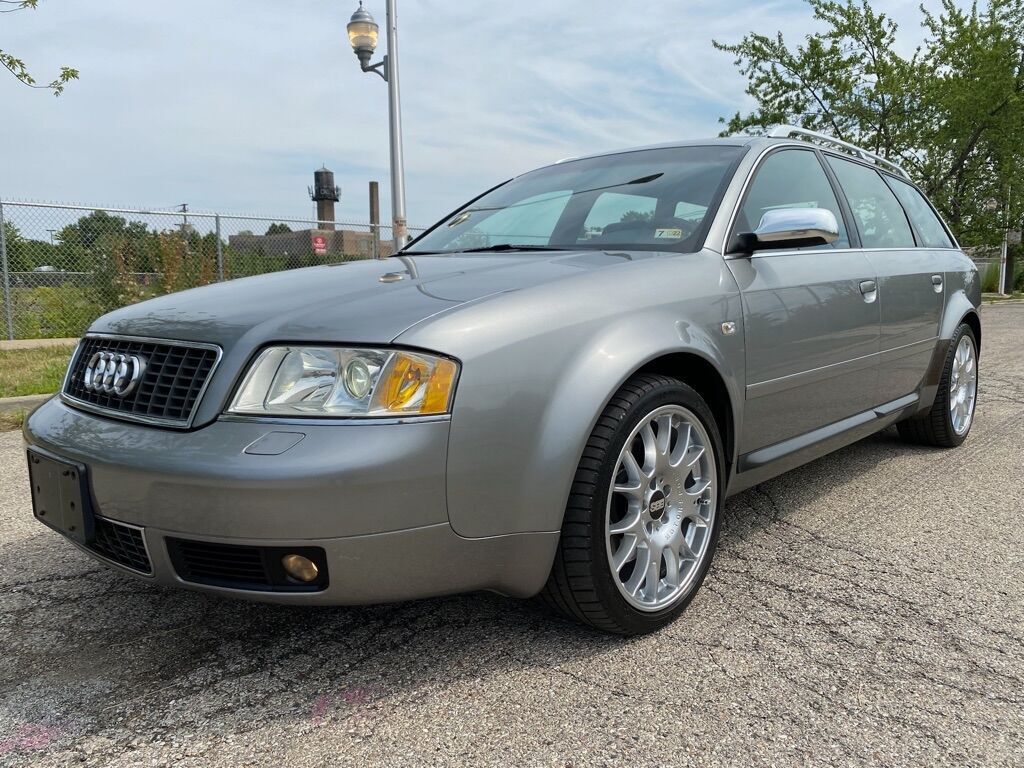 In 2002, the S6 Avant returned to U.S. shores, and it was even more powerful than the C4 Plus model had been. Now with 5V technology, the BBD 4.2 V8 cranked out 340 horsepower. Like the A6 4.2 sedan offered before it, the flares were widened and door blades made the stance more aggressive – as well as adding aluminum bodywork. Special interior details abounded; sport seats and steering wheel (comfort seats were a no-cost option), an Alcantara headliner, and carbon-fiber trim let the driver know they were at the wheel of a special model. Audi's signature Avus wheel design appeared in 17″, but uniquely 8″ wide and in lower offset than either the S8 or S4 models' wheels. The 1BE sport suspension was 20mm lower and 30% stiffer than the standard models. And though it looked like the rest of the subdued, understated early 2000s lineup, the Avant scooted; 0-60 was gone in 6.5 seconds, the standing quarter mile in 14.5, and the S6 could pretty effortlessly brush against its electronically limited 155 mph top speed. Reviews and owners alike chime in with the same song: like the E39 M5, this is a car that does everything, and does everything well.
So why the hell didn't we buy them? Audi claims it sold around 900 2002s and just over 200 2003; compared to the Allroad, those numbers probably didn't even justify AoA's effort and probably were a large part of the reason that the S6 Avant disappeared and has still not returned (granted, we've now got the RS6, but still…). Let's take a look at a nice first-year model: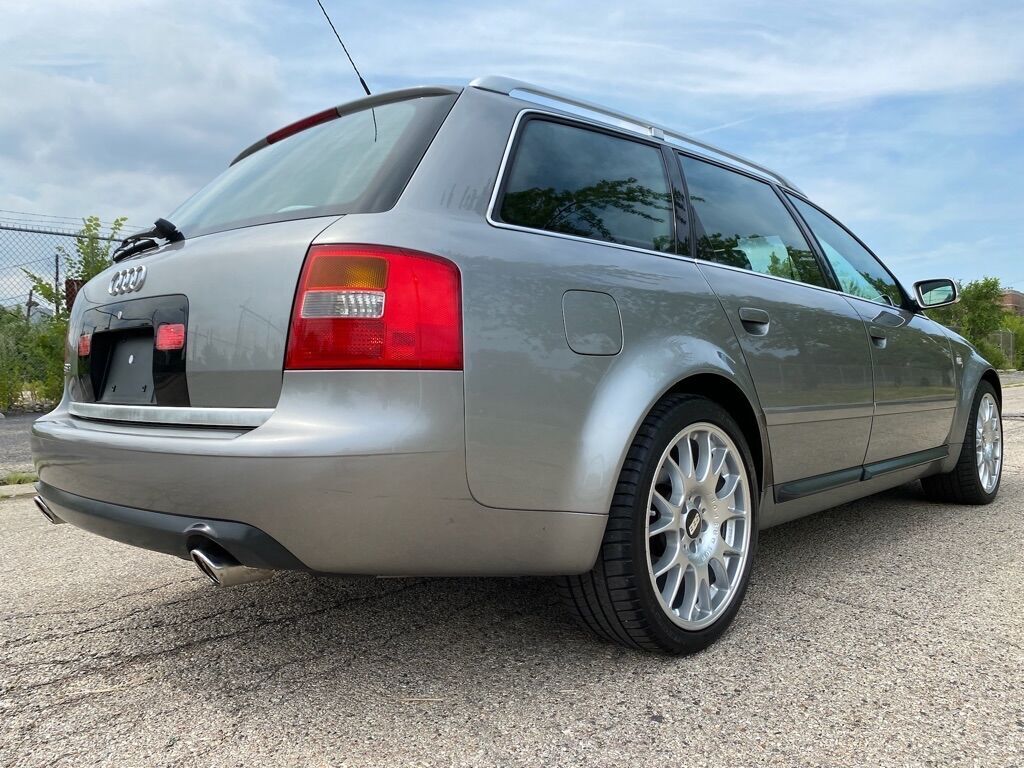 Year: 2002
Model: S6 Avant
VIN: WAUXU64B42N061971
Engine: 4.2 liter V8
Transmission: 5-speed automatic
Mileage: 76,000 mi
Location: Chicago, Illinois
Price: $18,999 Buy It Now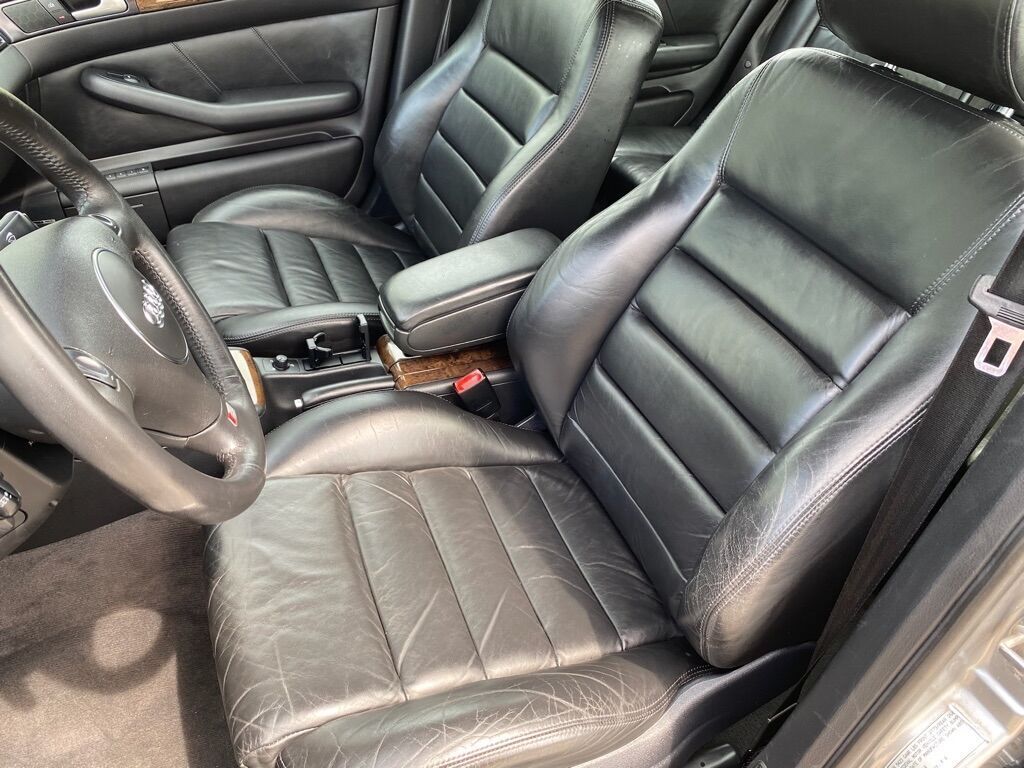 Vehicle Description
IN ORDER FOR US TO CONTACT YOU, PLEASE LEAVE A DETAILED VOICEMAIL 🙂

WE DO NOT FINANCE.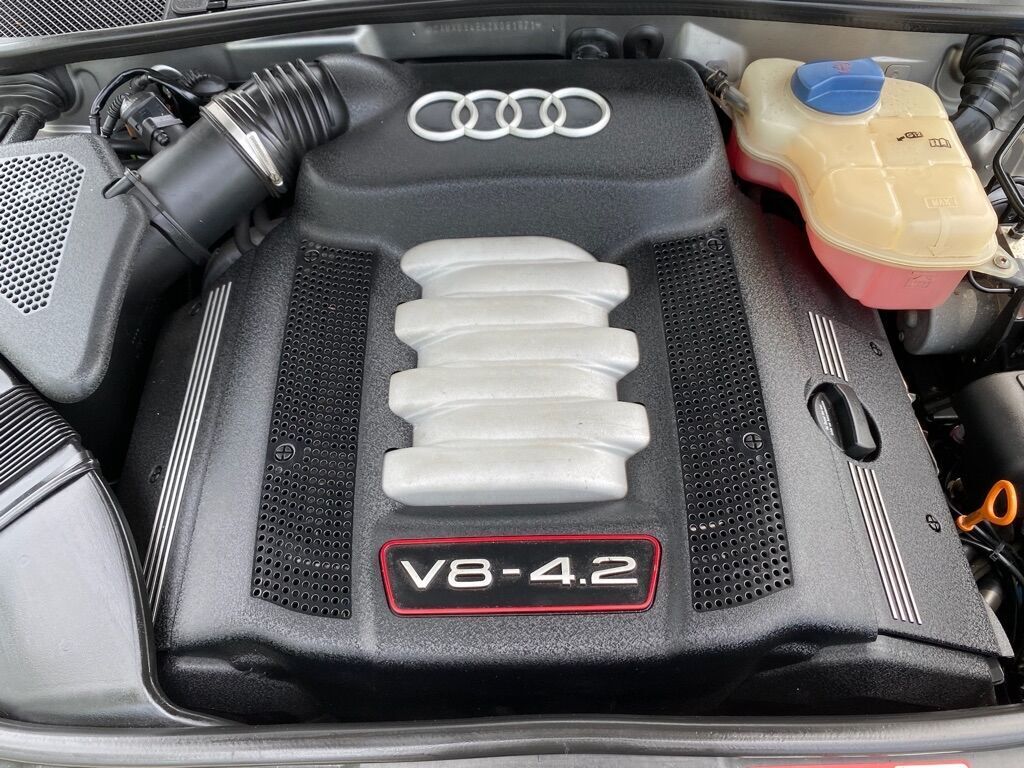 S6s more-or-less came fully loaded; you had the option for pearlescent paint, navigation, heated rear seats, a third row, Alcantara inserts, rear side airbags, and rear parking sensors. That's about it! This one has the heated rear seats but not much else in terms of optional equipment; that would have put pricing just over $60,000 in 2002. Seems cheap, right? Well, corrected for inflation that was over $100,000 in today's buying power. At that point you're about $15k away from the base price of the RS6, which would give you basically double the horsepower, half the 0-60 time, and has far more luxuries than the C5 ever dreamed of. Different times, of course, but it's worth considering.
This one is certainly in great shape and the BBS CHs look neat. Little actual history is given, but it's pretty far below average mileage and in far over average condition – plus there are some records that are included. $19,000 seems steep, but you could drop that in reconditioning a lesser example. If you're on the hunt for one, this example looks to be pretty good overall.
-Carter