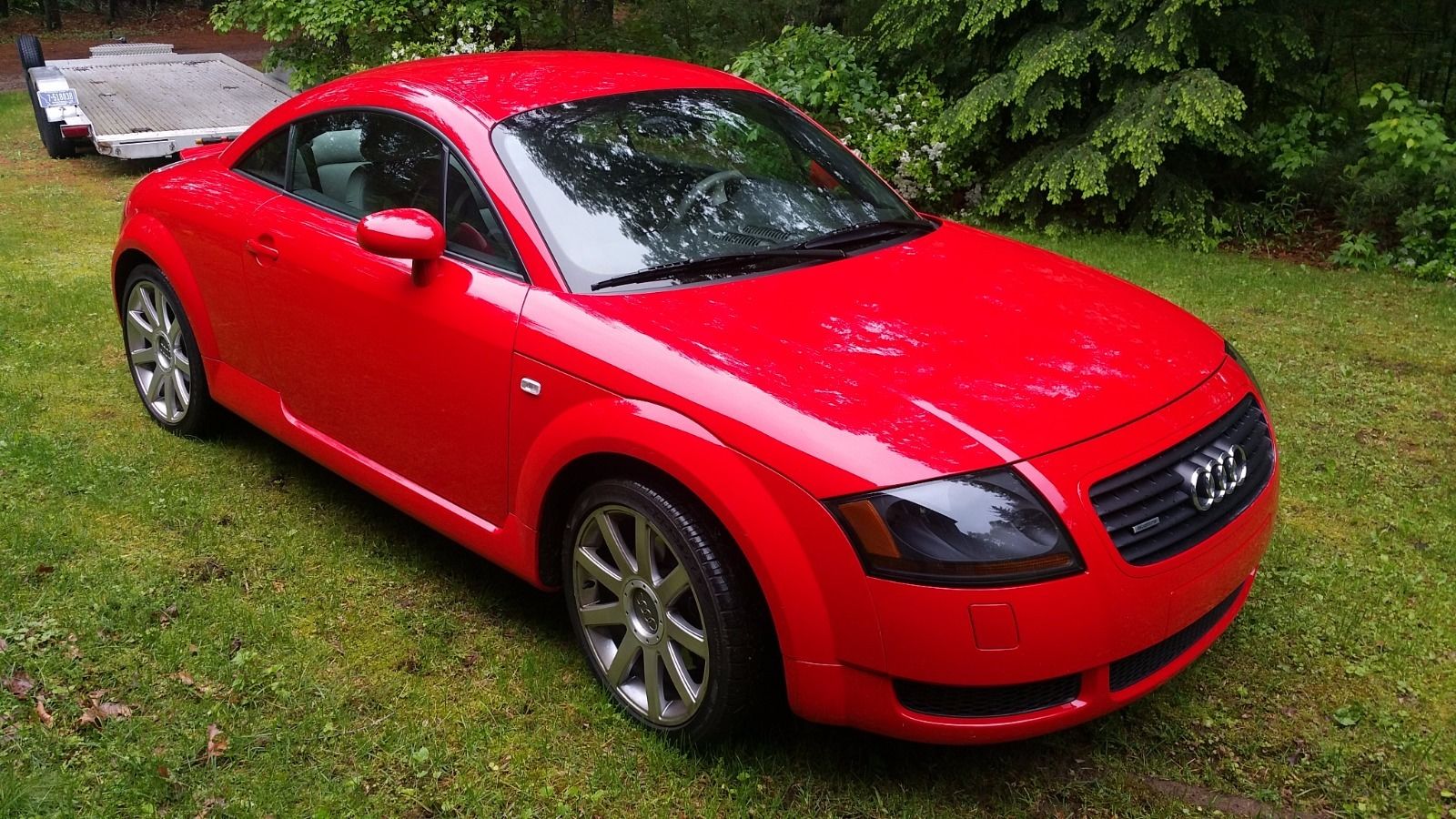 I watched this past weekend's Le Mans with diminished interest compared to the past few years. The loss of the great champion Audi narrowed the likelihood of overall victory to a two-horse race. And within that duo was one horse who, if it didn't have bad luck, would have no luck at all. To be honest, I was rooting for Toyota to finally come good on their promise of the (gasp) last 30 years of racing at Le Mans.
Of course, the curse of Toyota struck once again and with a vengeance, leaving Porsche to smirk in their pits until an equal fate befell them. It would have been Audi's year, almost for certain, had some engineers not decided to push the limits of diesel technology.
It brought me back to the golden era of Audi's dominance; the early R8 period, when the cars seemed unstoppable in endurance racing. So successful was the company in making the leap to Le Mans that they generated a special model just to celebrate; two alternate color options for the 2002 Audi TT 225 Coupe. All were laoded manual quattro coupes only in 225 horsepower form; the only choice you had was whether you wanted Misano Red Pearl Effect with Silver Gray Nappa leather interior or Avus Silver Pearl Effect with Brilliant Red leather. As like the rest of the S-Line models of this period, the TT also got a special set of "Celebration" alloy wheels inspired by the RS4 design. Lastly, you got a commemorative sticker and a membership to the Automobile Club de L'Oeust for a year.
While no performance gains were to be had, these smart looking 8Ns are still among the more favored examples of the first generation TT – and this one might be the best out there.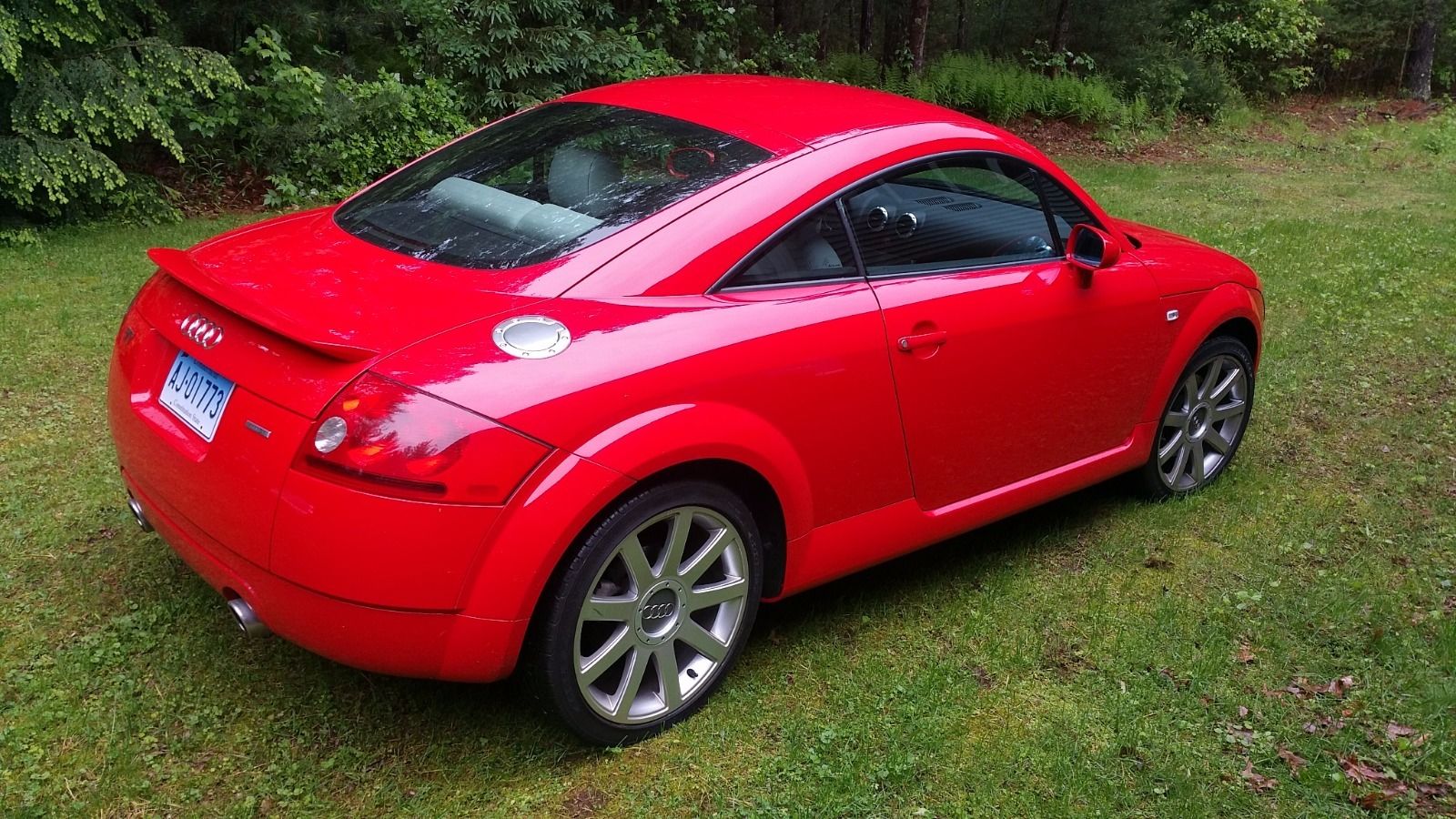 Year: 2002
Model: TT 225 Coupe ALMS Edition
Engine: 1.8 liter turbocharged inline-4
Transmission: 6-speed manual
Mileage: 18,800 mi
Price: $19,000 Buy It Now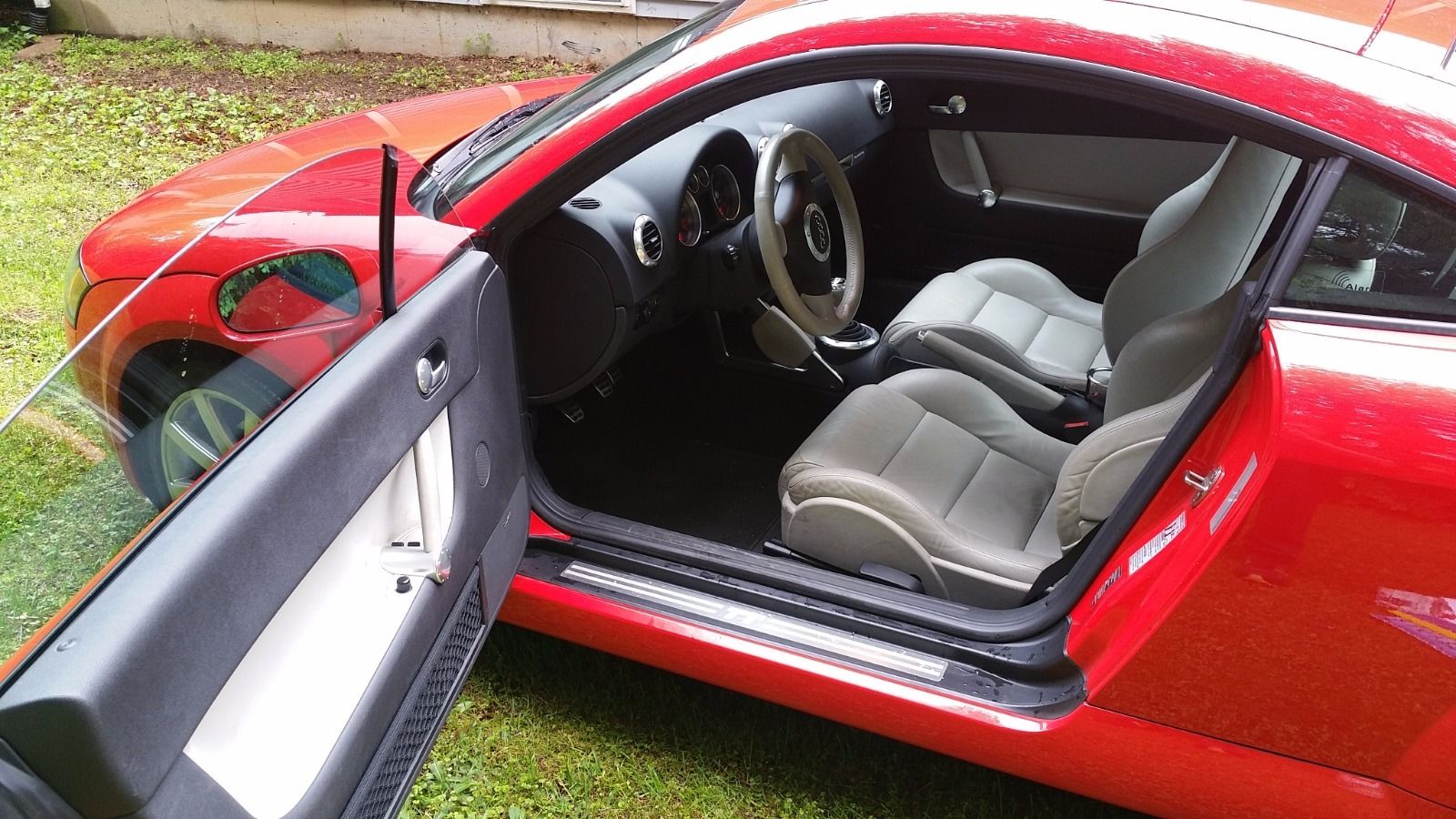 Up for sale is possibly the lowest mileage best condition Audi TT in the country. This is the ALMS edition which comes with a unique color combo and 18″ wheels. This vehicle has been garaged its entire life and it shows. Near new condition inside and out with virtually NO flaws. Truly has to be seen to appreciate the condition. All original paint with no repairs. No bolts turned or touch ups noted. I just had the vehicle inspected and it needs nothing. Tires have been replaced but other than that it is original. Runs and drives as expected of a 18k mile car. I cannot stress enough how clean this car is. This car will be a collectors item soon. I have too many horses in the stable and this one has to go. Please contact me with any questions or other pictures you would like.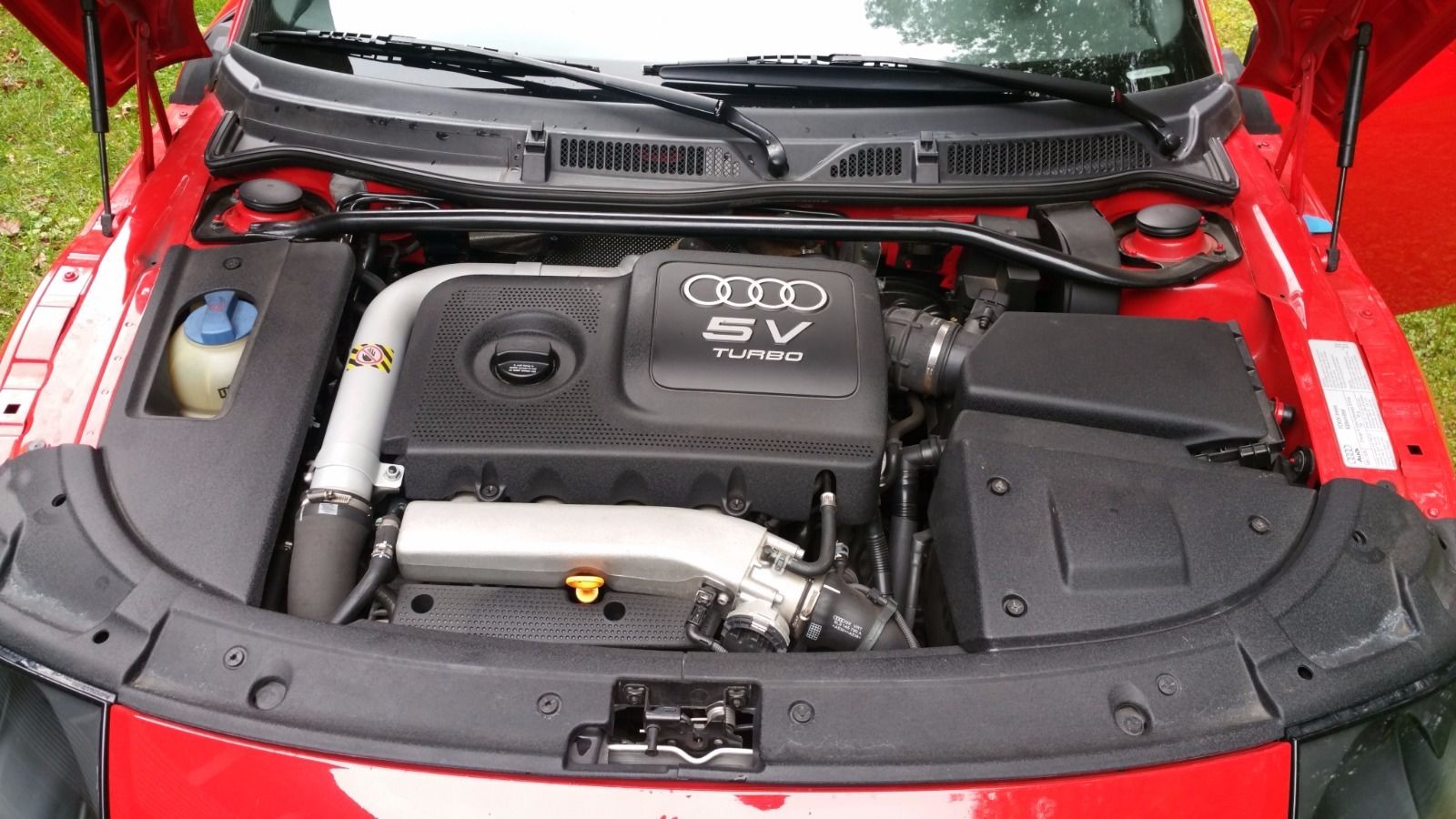 As you'd expect with so little mileage, the condition of this TT is close to showroom. While that's a given on cars like Porsches and equal exotics, it's unusual to see with a TT. While prized, they were often driven and most seem to be on their third or fourth owner now. The color combination is very nice, though I'm always on the fence about which of the combinations I like more. Misano certainly is fetching, and the Brilliant Red interior is probably a bit much for most; I'd guess this is the example a majority would prefer. While it's impressively original in every way except, apparently, for the tires, it's also at a point where it needs a mandatory timing belt job and probably some gaskets in the motor. Outside of that, there's little to point towards as a flaw.
Pricing? Yikes, $19,000 sounds like a lot of money to spend on even a very nice TT. That money will easily get you into an E46 M3 and you're knocking on Porsche Cayman territory, too. You won't get one equal to the condition of this car, but for not much more than the asking price of this car I got a sub-40K M3 in near perfect condition, for what it's worth. There's certainly the argument that you couldn't replicate the condition of this car for much less, but I think the pool of candidates that would like to pony up this amount of money for one of these cars is very, very shallow. To me, $15,000 seems about right for what the car is, but I do bet that in the future there will be a much greater appreciation for how good this little car was.
-Carter