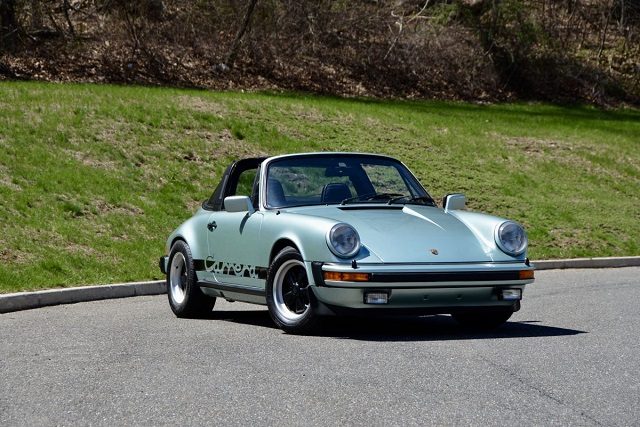 I think this will be the last of the green 911s I look at this week, though who knows what else I might find. I don't know if I'd say this one is the most interesting of the bunch – an Irish Green '65 911 is pretty darn interesting – but this Carrera 3.0 has quite a lot going for it. And it definitely has the longest name. Whereas this week's 993 Targa seemed like a not too bad price for a nice car that you could spend some time driving and the Irish Green 911 combined very early origins with a great exterior color, this Carrera 3.0 brings with it a wealth of interesting facets. Like Irish Green it too comes in a wonderful exterior color: Ice Green Metallic. The interior too possesses rare, unique, and I think very attractive, Black Watch plaid seat inserts to contrast with the Ice Green exterior. And the model itself serves as the successor to the iconic '73 Carrera RS. Oh, and the condition looks fantastic! There is A LOT to like.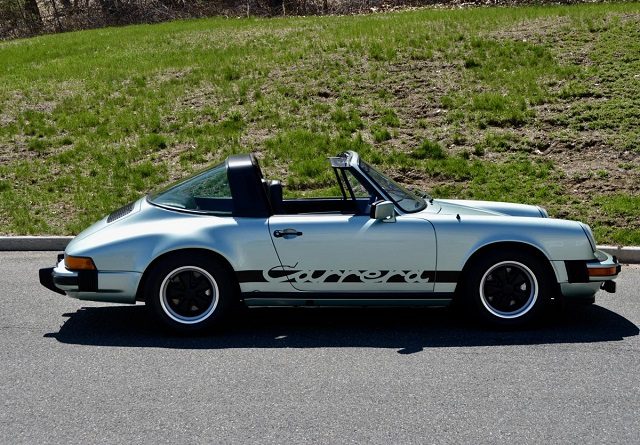 Year: 1977
Model: 911 Carrera 3.0
Engine: 3.0 liter flat-6
Transmission: 5-speed manual
Mileage: 58,276 mi
Price: $178,900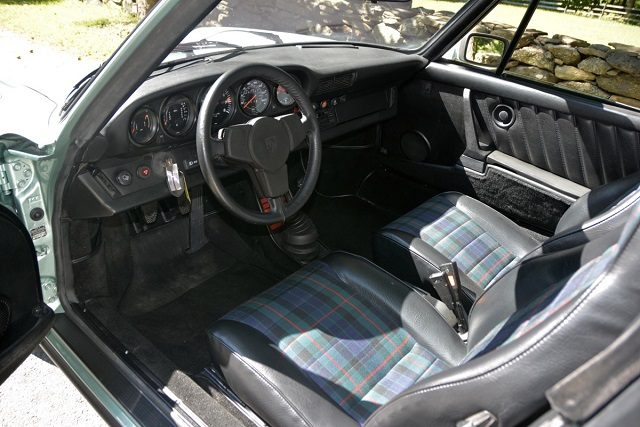 1977 Porsche 911 3.0 Carrera Targa finished in Ice Green Metallic with Blackwatch Plaid inserts.

1977 Porsche 911 3.0 Carrera Targa European Specifications finished in Ice Green Metallic with Black interior with Porsche Blackwatch Plaid inserts. Imported back in 1985 by it's second owner, this rare and very desirable 3.0 Carrera Targa produces over 210HP and is actually faster than it's coveted 1973 911 Carrera RS sibling. It is the only 911 that shares a 930 engine case with the famed 930 Turbo cars.

I was fortunate enough to buy a 1977 911 3.0 Carrera Coupe back in the early 80's when I was importing European Specification cars from all over Europe. I remember being incredibly impressed with the lightning fast acceleration and overall feel and handling characteristics of the Euro Spec Carrera . It became one of my favorite Porsche cars of all time. Since that time, I have always been on the lookout for 3.0 Carreras and have strongly believed that they represent one of the best kept secrets in the Porsche market. Many collectors base their desire to purchase certain model 911's simply on their production numbers. The 3.0 Carrera is not only a limited production run model but also offers incredible performance and driver feedback. The gears are long and the instantaneous acceleration is unlike any 911 of it's era. The 3.0 Carrera engine produces a sound that is unique to this model and is the quintessential air cooled 911 musical note.

Only 646 3.0 Carrera Targas were built in 1977. Of those, only 365 were Left Hand Drive models. A rare car indeed.

The Targa presented here has just been treated to a recent engine rebuild by Rennwerke Porsche as well as many other mechanical repairs including new Koni shocks and fresh bushings all around. The accident and rust free body was taken down to bare metal and resprayed in it's original Ice Green Metallic color. The interior also received a freshening with new carpets and reupholstered seats.

The 15 inch by 7 and 8 inch wide factory Fuchs alloy wheels were sent to Harvey Weidman where they received a factory RS style finish before being fitted with new Pirelli tires.

The car has been gone through from top to bottom and is totally sorted and ready to be enjoyed by it's next fortunate owner.

All serious inquiries should be directed to Mark Starr at +1 (914) 217-4817.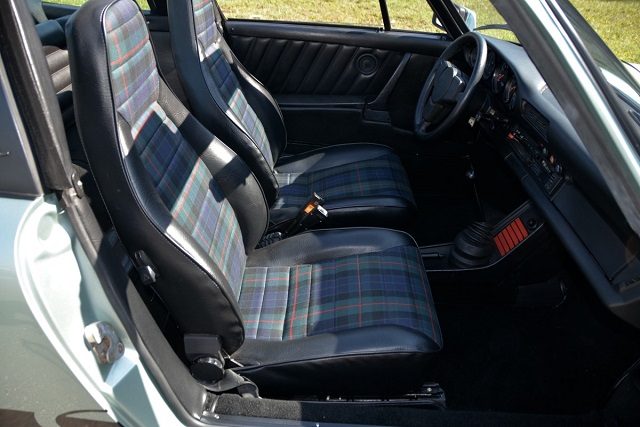 Hunting Ridge Motors tends to have some pretty nice Porsches on hand at any given time. Their prices are on the higher end and this one is no exception in that regard, but of the various Carrera 3.0 I have featured I'm confident that this is the most interesting and best looking of the bunch. And while it's somewhat an apples-to-oranges comparison, even the high price here doesn't come remotely close to the asking price of the earlier Carrera RS. All things relative, perhaps the price isn't so bad. Do I think it will sell for nearly $180K? No I do not. That said, it won't be cheap. It's quite rare, it's very pretty, and should you choose to drive it I imagine it's a lot of fun.
-Rob