Ah, the E39 M5: the humble king of supersedans. Plenty of followers have come out with more tech, more power, and more luxury, but none have found the perfect balance that made the E39 M5 astonishing when it came out and still eminently desirable today. Its 394hp shocked when released, but it was backed up a chassis and 6-speed transmission equally ready to brawl. It's a holistic package that gets blown away on paper by today's sedans bordering on or exceeding 600hp and yet still represents the platonic ideal for many enthusiasts.
This example in Texas has a lot going for it. 75k miles is right in the middle of the 50-100k wheelhouse for these cars, enough to protect it from cream-puff prices but not too many as to worry about big maintenance. Le Mans Blue over Caramel is a lovely combination, but my association of this BMW interior with a friend's E36 M3 would make me long for that car's Estoril exterior as well. It looks to be in just about perfect shape inside and out, but even then the price looks a bit high.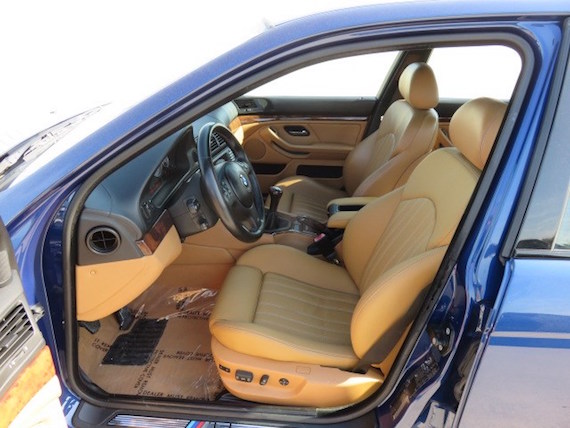 Year: 2002
Model: M5
Engine: 4.9 liter V8
Transmission: 6-speed manual
Mileage: 75,249 mi
Price: $32,980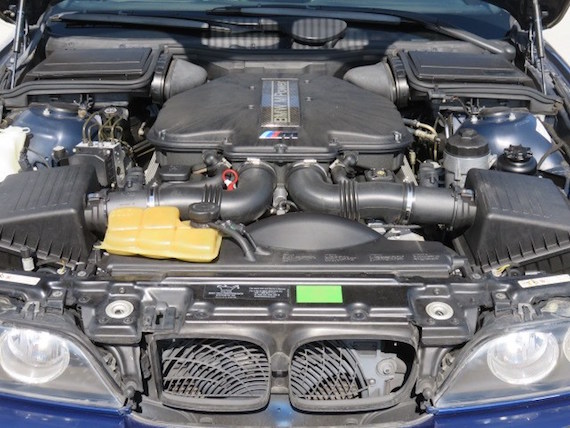 ***100% CARFAX GUARANTEED***2002 BMW M5 E39 6-SPEED MANUAL 400HP M-POWER LUXURY SPORT SEDAN 4 DOOR 5.0L V8 REAR WHEEL DRIVE***LeMans BLUE WITH CARAMEL EXTENDED LEATHER*** M AUDIO SOUND SYSTEM (SUBWOOFERS)***SUNROOF***ALL POWER, LOADED. THIS BMW M5 IS SUPER CLEAN INSIDE AND OUT. IT LOOKS AND DRIVES GREAT, MUST SEE.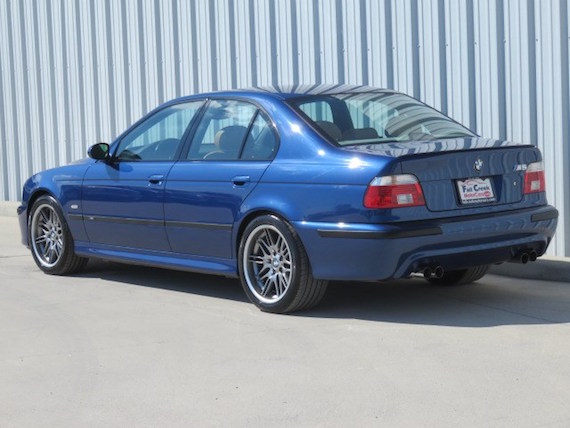 This is the kind of car I see sliding into every day, whether it's for a commute, a roadtrip, or a weekend romp, and being completely smitten. I want to wrap myself in the interior, request all the S62's got, and rip through the hills with liberal use of the 6-speed. But as strong as that desire is, it could all be available without spending this much. This black-on-caramel example had a few tiny blemishes but was asking $7k less with 10k fewer miles. Even taking the dealer into account, Blue Book is more than $8k less. So, while this is an attractive M5, the market hasn't gone crazy enough to necessitate spending whatever is asked for lower-mileage examples. A deeper search with some patience and you could get an M5 that's just as nice with enough money left over for a fun E30!
Thanks to reader John for the heads up!
-NR