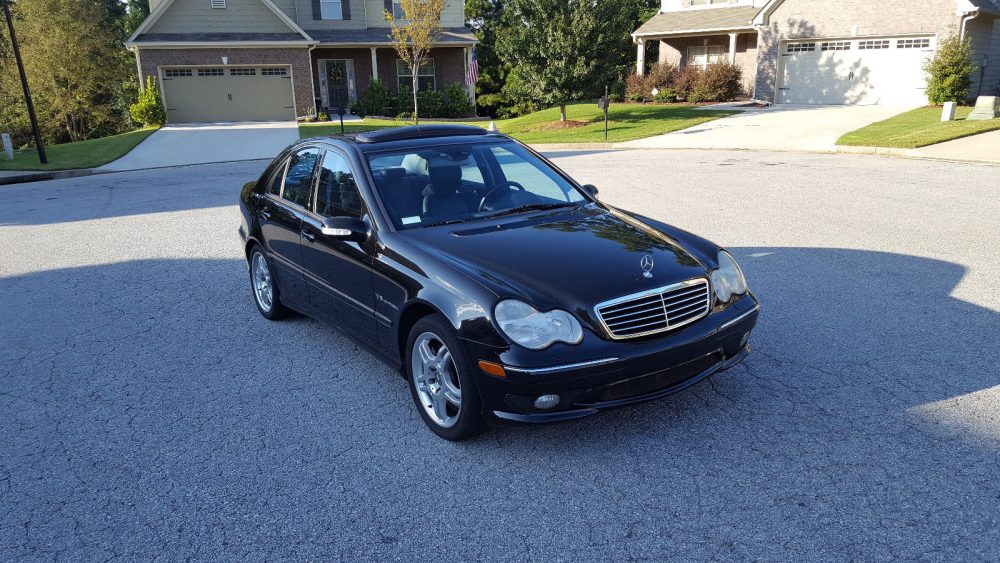 The Mercedes-Benz C32 AMG falls into that category of "Oh yeah, they made those" probably because of a few reasons. The first one being it wasn't particularly good or impressive at any one thing. It's extremely bland, even by conservative Mercedes standards, and you'd be hard-pressed to pick this out of a lineup to recognize it as an AMG car. Aside from some slightly different bumpers and some split spoke AMG wheels, the C32 looked just like every other pre-facelift W203 out there. The power part for this car isn't anything to write home about with a supercharged M112 V6 that was then shared with the Chrysler Crossfire SRT-6. It did make a respectable 349 horsepower but torque was down with only 322. I think the biggest reason these things are often shoved aside and not really desirable is because the car that replaced it, the W203 C55 AMG, fixed everything that was wrong with this car. The C55 got the big V8 that made almost 400 lb·ft of torque and had a bunch cosmetic updates that made it look different from every other W203 out there. So now that these C32s are 15 years-old, where do they stand?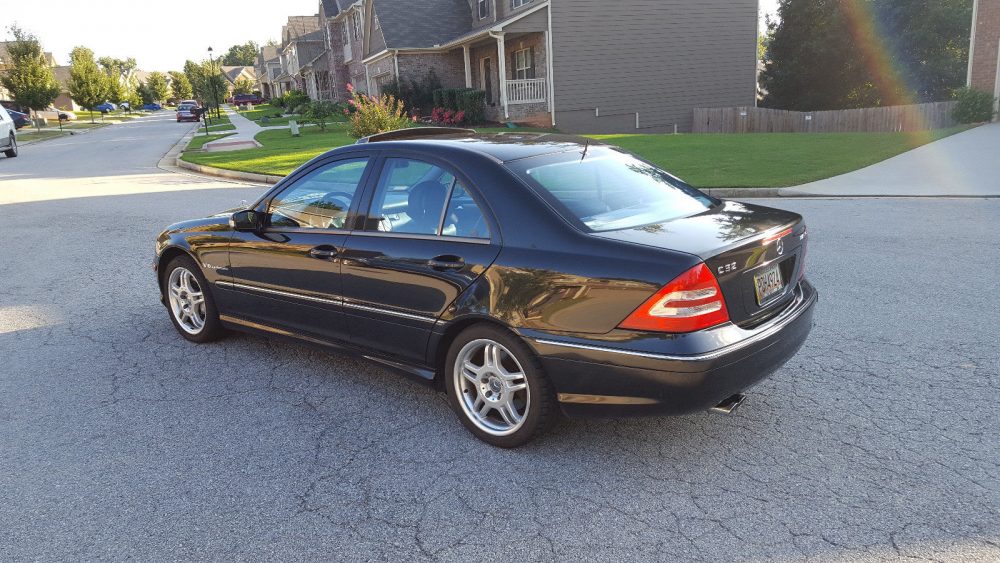 Year: 2002
Model: C32 AMG
Engine: 3.2 liter supercharged V6
Transmission: 5-speed automatic
Mileage: 134,242 mi
Price: $7,900 Buy It Now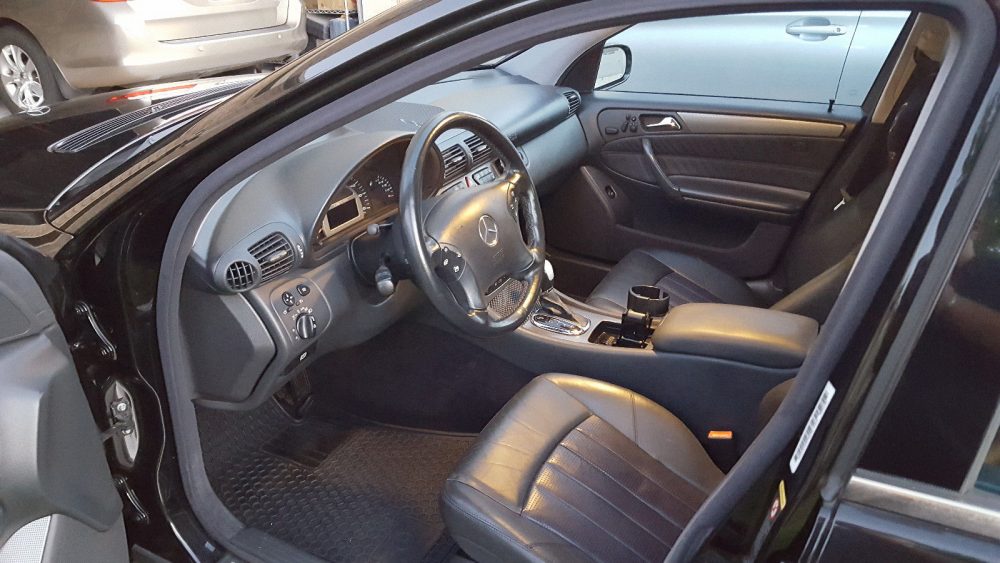 Beautiful C32 AMG. The car is in great condition and runs beautifully.

Car Features:
3.2L Supercharged V6
349 Horsepower
332 lbs-ft Torque
5 Speed AMG Speedshift Automatic
AMG Sport Suspension
AMG Dual Spoke Alloy Wheels
Dual-Zone Auto climate control
AMG Sport Leather seats with Aluminum trim
AMG leather steering wheel and shift knob
AM/FM Radio with 6 CD shuffler
12 way electric adjustable front seats
Steering column wheel tilt and telescoping
Power Windows
Automatic headlamps
Integrated garage door opener
Auto-Dimming rear and driver mirrors
Navigation/Command System
Rain sensor
Headlamp washing system
Xenon Headlamps
Dual front airbags
Side airbags in front and rear doors
Electronic Stability Program (ESP)
BOSE speaker system

Additional details:
The car has been serviced every 5000 miles with full synthetic oil.
There are K&N air filters.
Full sets of floor mats rubber and carpet.
WeatherTech trunk liner.
The car has been kept in a garage since I got it in 2013.
The car has only been hand washed since 2013 as I refused to take it through a car wash.
Will provide the details to the AMG specialist that works on the car.

This car is in great condition and runs beautifully. I really want the car to go to someone who will love and appreciate it they way I do.

Please only contact me with serious offers.

For more information or pictures feel free to contact me.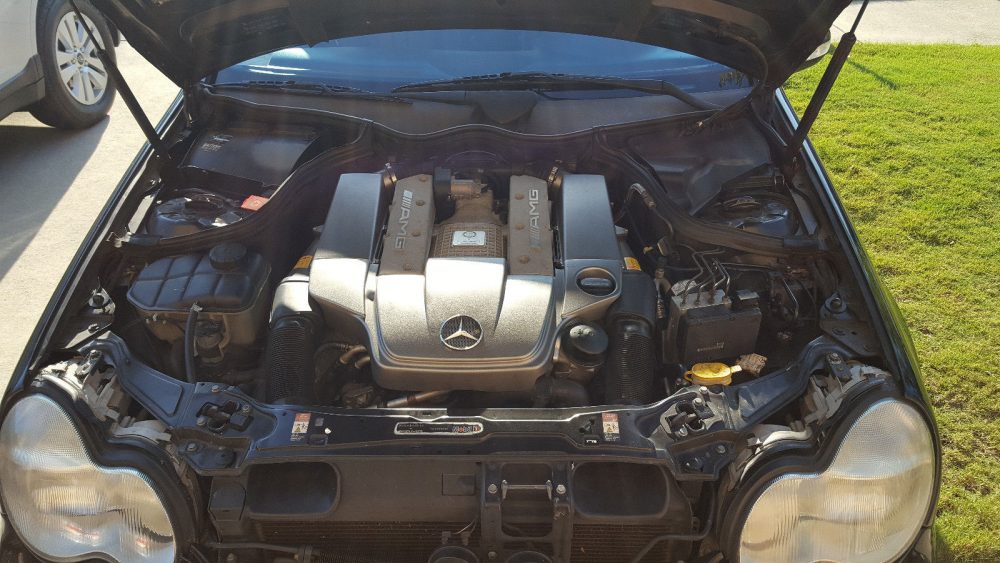 This C32 for sale in Georgia is probably one of the cleanest used examples of one of these I've seen in a long time. By now, the majority of these have been beat to death and left in pretty poor shape because of its undesirable nature and it still is a W203 where the word "quality" isn't something that is associated with these cars. The seller did an outstanding job keeping up with maintenance and keeping this thing clean. These aren't all that bad to live with on a daily basis and it shows that it is possible to keep W203 really nice if you try hard. For over 130,000 miles, I can't find anything to complain about with this car. The seller seems to genuinely love and appreciate this C32 and more power to him for doing this.
At $7,900, this isn't a bad buy at all. The thing is, for that kind of money you can have your pick of a W210 E55, W208 CLK55, W202 C36/C43 and probably even the W203 C55 if you look hard enough. Which is my whole point with this car. Why spend the money on this thing when you can get so much more from that same era? Don't get me wrong, I'm glad a C32 this nice is still out there, but for $7,900, will anyone come calling?
– Andrew