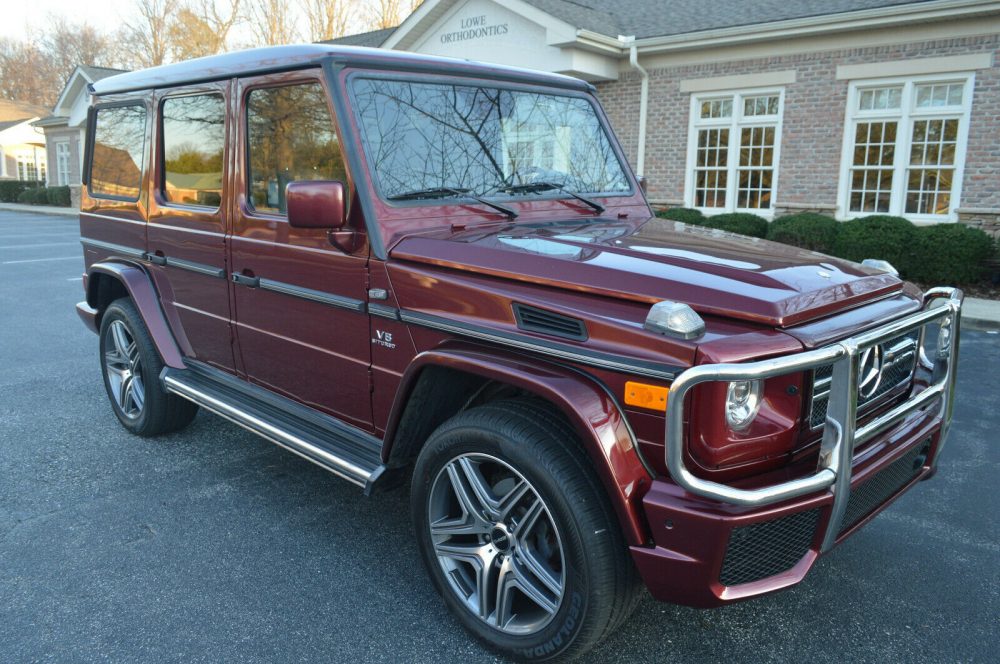 If you are looking at the title then looking at the photo of the Mercedes-Benz G-Wagen and wondering what is going on, there is an explanation for that. Thanks to the W463 generation running from 1990 to 2018 and going through multiple, multiple facelifts, many parts from later models literally just bolt on to earlier years. That means with enough money, you can make a G500 that is old enough to buy cigarettes look like a 2018 G63 AMG. Wouldn't you know, that is exactly what we have today. Sort of.
This 2002 G500 has been updated in order to try to look like a G63 AMG. It has the bigger bumpers and fender flares, bi-xenon lights, updated brush guard, LED tailights, 20″ wheels, and they even went as far as putting AMG badges on it. The thing is, they went this far, and forgot a few important bits that makes this thing look like a half-assed job. Even more disappointing, you open the doors and get a really quick reminder that this is still a 2002 with 128,000 miles on it.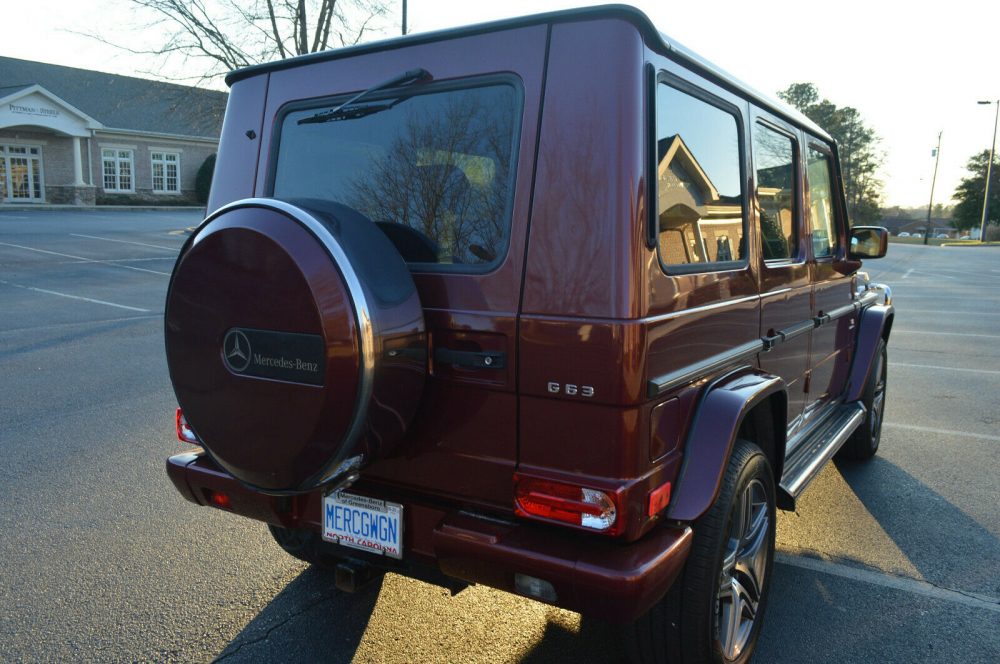 Year: 2002
Model: G500
VIN: WDCYR49E62X134367
Engine: 5.0 liter V8
Transmission: 5-speed automatic
Mileage: 128,000 mi
Location: Greensboro, North Carolina
Price: $39,995 Buy It Now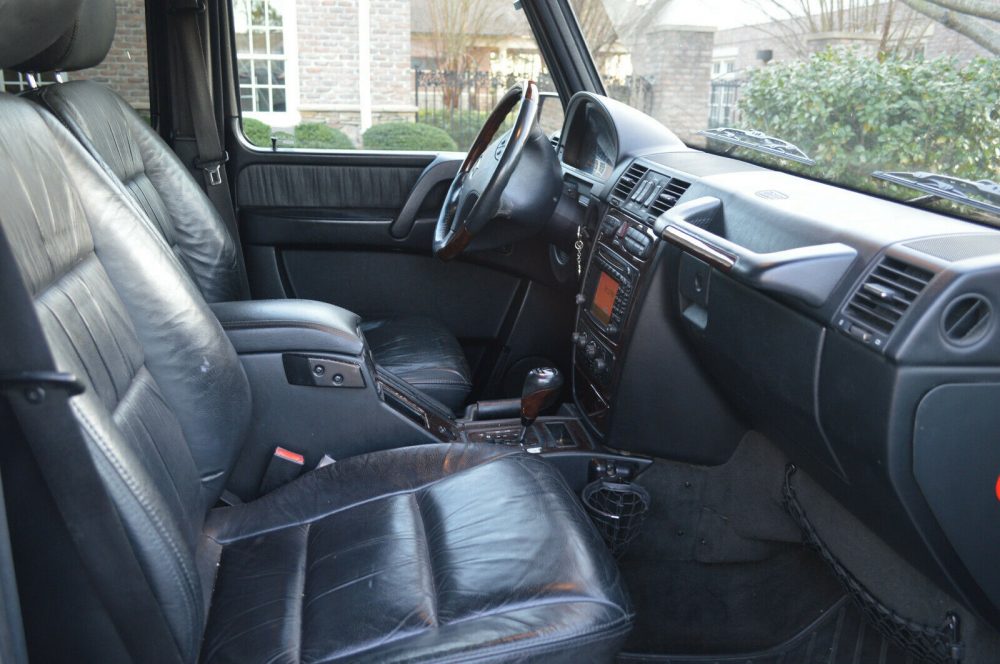 You are bidding on a Mercedes G Wagon w463 G500 with 2019 AMG G63 Specs Component ground effect upgrades. Very Clean G Wagon stored inside temp controlled garage. All new components upgraded this past summer. This is a very nice and presentable vehicle turns heads Very rare color combination. Upgraded AMG Fender flares all around wide body w AMG 63 front end components and Grille sourced from all over the world. 20" Rims and tires also have AMG side pipes new in Box come w car. All correct logos and badging, Why spend 152 thousand when you can have similar for far less. Mercedes Runs and drives well. Please call (336) 639-9058 Questions or offers. This car is in show room quality and never driven in rain. Also have off road new BF Goodrich all terrain tires and factory wheels that come w G-wagon. Black leather interior Nice G wagon please ask any questions. Serviced and ready to be driven. slight wear on radio knob on radio controls, sunroof button does not operate, G 500 body is in very nice condition no rust.

Delivery can be arranged anywhere in the country for additional fee. American Auto Transport can deliver vehicle to you if needed. Please call us to discuss delivery (336) 639-9058. We can also deliver limo to Baltimore Seaport for overseas buyers wanting to ship car to their country of choice. We have experience with customs and the export documentation process. If you are flying in to pick up G Wagon we can pick you up from the airport.

This is a very nice and updated G-500 G wagon with AMG G63 Components and this vehicle commands a lot of attention going down the Road people take pictures of it driving down the road.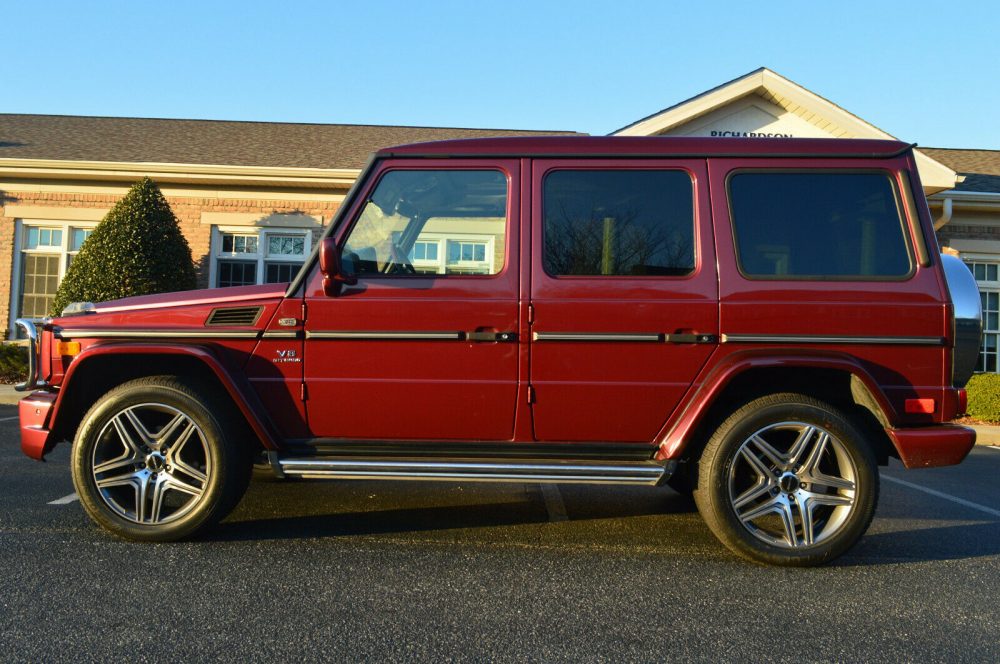 I don't understand this. They went through all the trouble of buying very expensive parts to try to fake a G63 AMG, but they didn't finish the job. The truck still has the old 2002 mirrors, they didn't source the little AMG badges for the side of the truck, they didn't bother with fitting the exposed exhaust, and they missing the most obvious thing, the LEDs in the headlight buckets. Of all the things, they already had the headlight buckets off to fit the updated bi-xenons, but they didn't spend the little money to finish something that is really noticeable. Even worse, open the doors and the interior looks bad. The seats have that really shiny look that you get when not treated and of course the buttons on the head unit is peeling. Not to mention you can see the wear on the steering wheel leather. The execution on this one is a D+, even more so seeing as the paint is all swirled up as well.
Asking $40,000 for this mess is insane. If this was a totally stock truck, it is probably somewhere between $26,000-29,000 if you really cleaned it up, but to ask $40,000 for a faux job that you didn't even do right is crazy. I'm sure the brush guard and wheels alone were very expensive, then add in the paint work for the bumpers and fenders on top of their actual cost. I don't know what people are thinking when they do projects like this. Maybe they aren't.
– Andrew