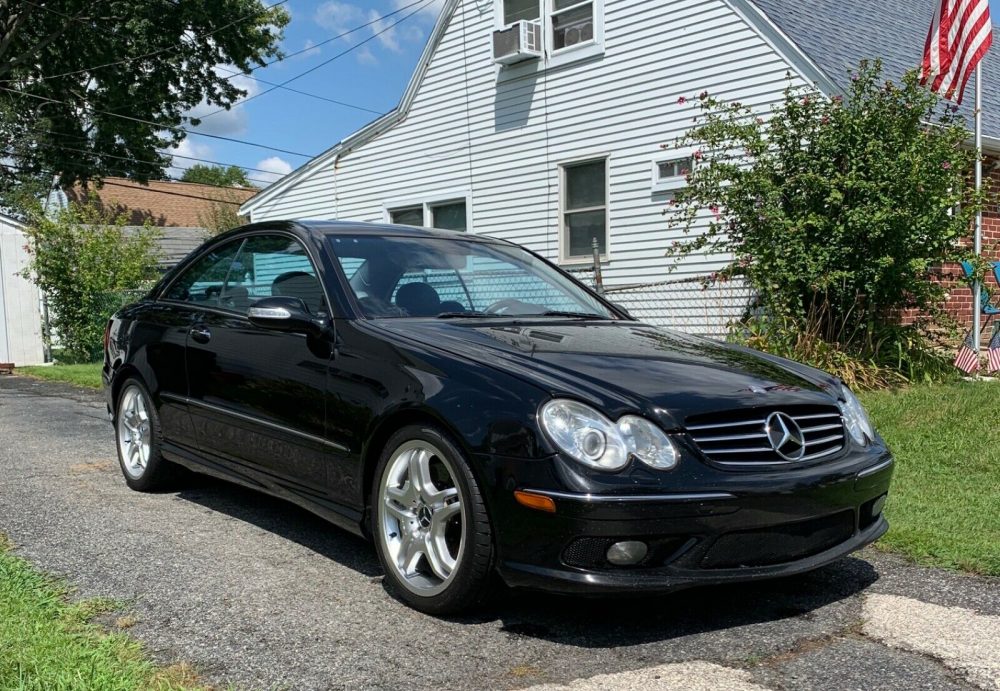 A late-model Mercedes-Benz AMG car that probably doesn't get enough attention in my eyes is the W209 CLK55 AMG. Probably because during the three year production run from 2003-2005, just 1,517 of them were brought to the US. Nearly half of those, 761, were for the 2003 model year and the final year of 2005, just 247 of them were sold new. That means your chances of seeing one and finding one for sale is pretty slim. As luck would have it, a 2005 popped up outside of Philadelphia and I couldn't wait to take a look. It looked clean enough from the outside and then my eyes were drawn to the $8,500 price tag. Then I did some digging, and the wind let out of my sails.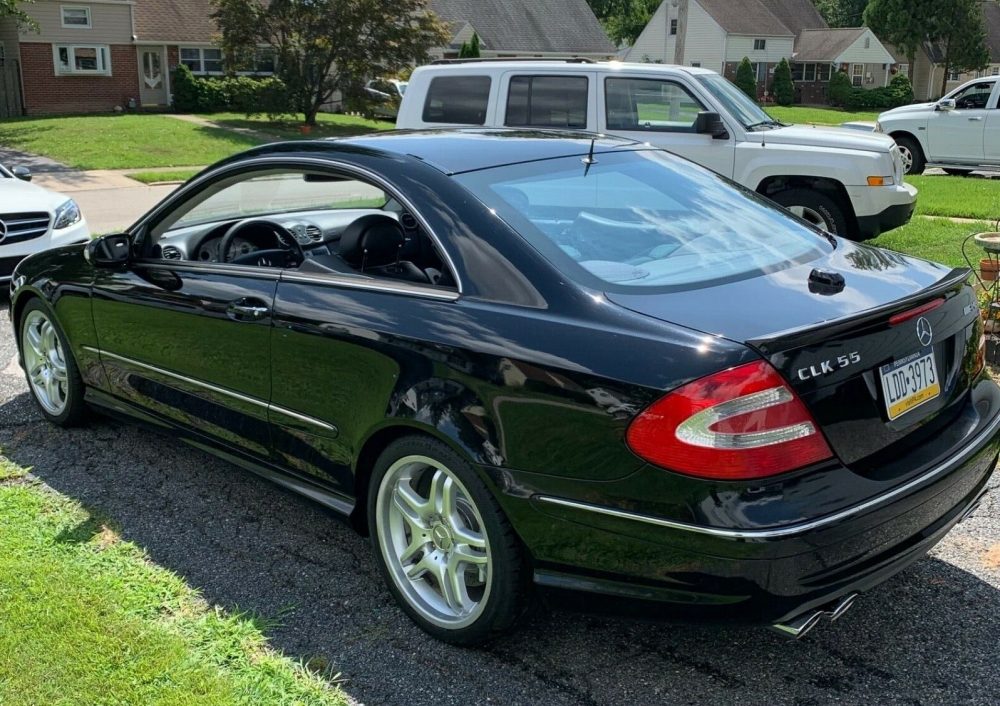 Year: 2005
Model: CLK55 AMG
VIN: WDBTJ76H85F135892
Engine: 5.4 liter V8
Transmission: 5-speed automatic
Mileage: 170,200 mi
Location: Clifton Heights, Pennsylvania
Price: $8,500 Buy It Now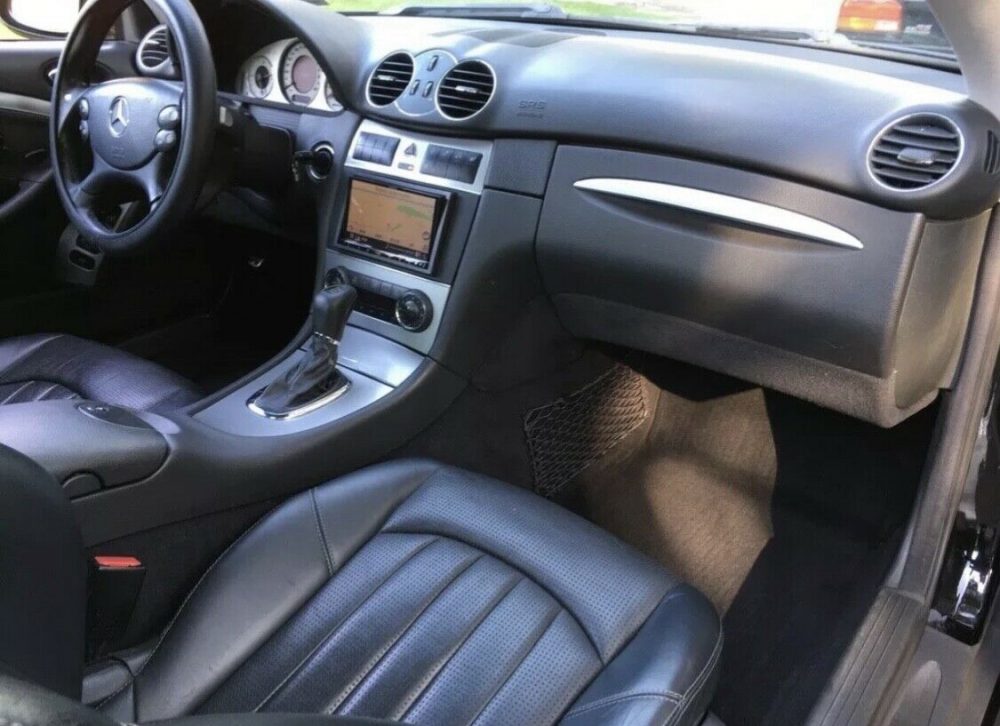 Rare 2005 Mercedes Benz CLK55 amg, only 247 coupes imported into the US for my05
Great condition, inspection done in August , clean , 170k , had nicks from highway driving. Looks amazing for being 14 years old.
Beautiful car , my favorite chassis by Mercedes Benz
2 keys
Xenon lights
Keyless go
Navigation car ( has after market unit , factory screen went bad)
Dual exhaust ( only on 05 coupes)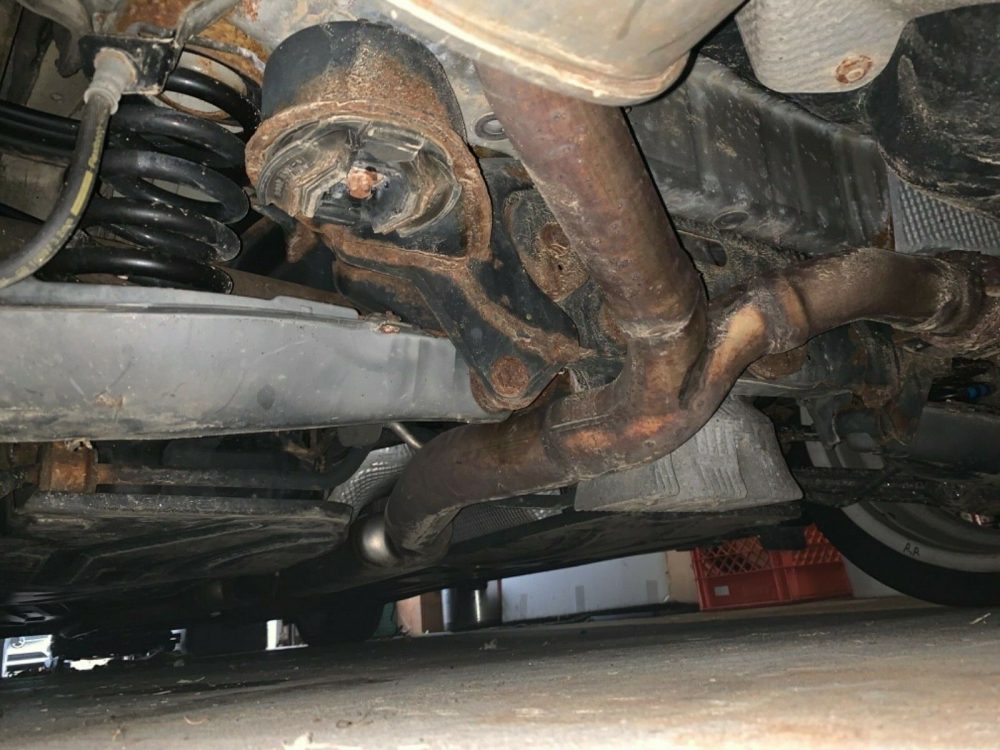 First, this car has over 170,000 miles. Not the end of the world at all since I am a member of the congregation at "the first church of the M113 and 722.6 is the greatest ever". Seriously, I have no doubts in that, but if I'm buying a clean example, having 170,000 miles probably won't provide that. The big problem is what you see above. That looks like some nasty rust forming on the rear subframe, spring perches, swaybar, and whatever else rust will take a hold of. Kudos to the seller for actually showing the rust, but I'm willing to bet that it isn't going to get any better from here.
Like mentioned, $8,500 for this car is fair. One just sold recently for $13,500 that had 80,000 miles and was finished in the rare Fire Opal Red. The rest of the market seems to fall between $10,000-15,000 for a decent example, so maybe $8,500 isn't a bad price. Anyone who buys this one is probably just driving it as-is, because I think the miles are just too much for any thoughts of it being a collector car somewhere down the line.
– Andrew